Author: Edwin Soto
Pheonixville, PA
Posted by Edwin Soto Categories: Internet, Software

We told you about Gmail Drive before, but now that just about everyone has a Gmail account, we thought a reminder was in order. If you don't need 2 GB of storage for email, why not take advantage of all that extra space Google provides? With Gmail Drive, you can move files to and from your Gmail web space through Windows Explorer. This is …

Continue reading Use Gmail As A 2 GB Virtual Drive

Posted by Edwin Soto Categories: Software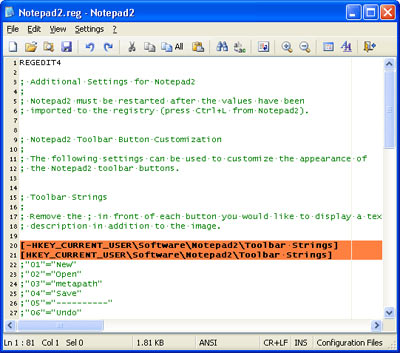 Push up your taped glasses and adjust your pocket protectors (don't worry, we're doing it too). For every coding need Windows Notepad has suited everything from HTML to C and everything in between. If you can believe it, there is a way to improve upon the simple Notepad interface - enter Notepad2. Author Florian Balmer has made a unique new GUI for Notepad that you may find useful for all …

Continue reading Notepad: The Sequel

Posted by Edwin Soto Categories: Internet

Michael Krax was paid $500 per bug and got a free Mozilla T-shirt for finding and submitting five Firefox bug reports to Mozilla. This shows how serious Mozilla is about perfecting their browser. Krax is the fifth person to receive a monetary award from Mozilla. We would settle for the T-shirt. Just goes to show: Mo' Money, Mo' Problems, Mo' Zilla!
Read More

Continue reading Mozilla Pays User $2500 For Finding Firefox Bugs

Posted by Edwin Soto Categories: Features, Video Games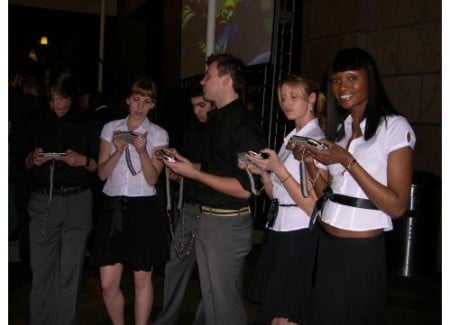 Weather-wise, it was a horrible day in NYC. But that couldn't stop 500 soon-to-be PSP owners to come out and stand in line for hours at the SONY Style store in Manhattan. Yours truly stood in line with the crowd and got hailed on for hours just to get the opportunity to be part of entertainment history.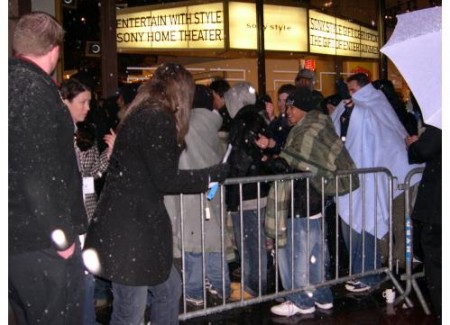 ...
Continue reading Gear Live From The Sony Style PSP Launch Party
Posted by Edwin Soto Categories: Accessories, Video Games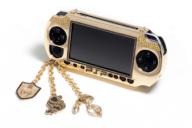 This was made because we all drive Bentley's, wear Armani suits, and eat at only the finest dining establishments. At the foolhardy price of 35 G's this gold and diamond encrusted PSP will do absolutely nothing special that the regular one cant do. Actually, it will definitely get you more chicks. As an added bonus: people won't think your childish for playing video games - …

Continue reading Bling Out Your PSP

Posted by Edwin Soto Categories: Video Games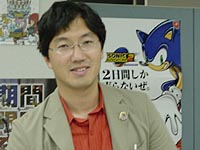 In the latest issue of NOM Magazine, Yuji Naka, head of Sega developers - Sonic Team, sat down for an interview to deal out some goods about the next few games in development for Gamecube and DS. Also, the article hints about a future Mario and Sonic game in the works:
Sonic Team head, Yuji Naka, revealed two new Sonic the Hedgehog games …

Continue reading Sonic to visit Mario on Gamecube?

Posted by Edwin Soto Categories: Video Games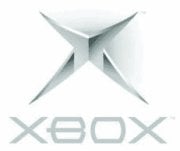 Rumors continue to circle about what we can expect for the next generation Xbox. The latest culmination surrounds a new data technology never been used in video games before. It is a data sharing technology that would help the development of the 'backwards compatible' gaming with system. But that's not the only thing they have in mind; the technology would also incorporate gaming like …

Continue reading Data Sharing for Xbox 2/360 - The Return of Cartridges?

Posted by Edwin Soto Categories: Corporate News, PC / Laptop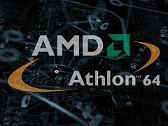 According to a press release on AMD's website (www.amd.com), Thomas McCoy, Executive VP of AMD's Legal Affairs, has bluntly stated that "Intel illegally manipulated the market to exclude competition, hurting PC users around the world," not limiting his attacks on the CPU giant. He continued to state that Intel was being unfair to the to CPU user's worldwide by not giving users the freedom …

Continue reading AMD VP and Japan FTC Voice Opinion on Intel

Posted by Edwin Soto Categories: Software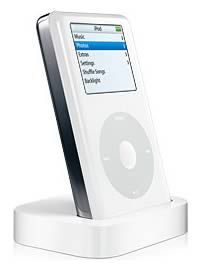 People using iPods formatted for Macs have had the advantage of using iCal and storing their contacts with relative ease on their iPods. For the PC users of the world who still love using Microsoft Outlook, someone still loves you. iPod Sync 2.24 ($15) promises to sync the iPod like a PDA. It stores all of your Outlook data, from your schedule to your email. …

Continue reading Use Your iPod As A PDA

© Gear Live Inc. – User-posted content, unless source is quoted, is licensed under a Creative Commons Public Domain License. Gear Live graphics, logos, designs, page headers, button icons, videos, articles, blogs, forums, scripts and other service names are the trademarks of Gear Live Inc.