Author: Andru Edwards
Seattle, WA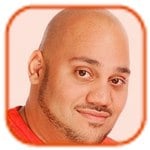 Posted by Andru Edwards Categories: Misc. Tech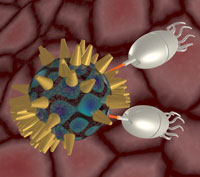 It seems that author and scientist Ray Kurzweil believes that human immortality is a mere twenty years away. Rather than chasing the fountain of youth, however, Ray believes that nanobots are the secret ingredient needed to keep a person alive forever - barring a major accident. Nanobots are microscopic robots which are the size of a human blood cell. They swarm through the body repairing …

Continue reading Are Nanobots The Key To Immortality?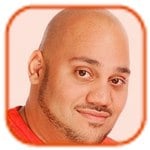 Posted by Andru Edwards Categories: Software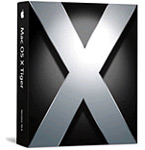 You know we gotta keep you in the loop as it pertains to the Apple rumor mill. While it isn't yet official, it appears that the ship date for Apple OS X 10.4 (a.k.a. Tiger) will be June 30th 2005. Now, that works…except for the fact that ThinkSecret reported that Apple is "working hard on Final Cut Pro 5 and will use the National Association …

Continue reading Apple OS X Tiger Shipping in April? June?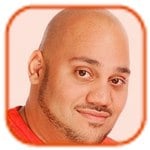 Posted by Andru Edwards Categories: Internet
We all spend a lot of time writing textual content on the net. This content comes in many forms such as movie reviews at Yahoo, posts on a message board, and even comments on a blog. For some sites such as Slashdot, its user submitted comments are the sites main attraction. But who owns this content - the original author or the site that displays the content? Forget about …

Continue reading bbBuddy Keeps Track of Your Words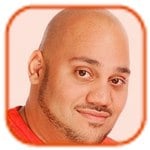 Posted by Andru Edwards Categories: Cell Phones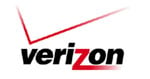 Check it out, you can now use Mobile Web on your Verizon Wireless phone, and not pay the $4.99 per month charge to Verizon to do so. In fact, this is a perfectly legal alternative, because you are simply using a different server than the one Verizon Wireless provides. This hack works for any Verizon Wireless phone that supports Mobile Web …

Continue reading Free Mobile Web Hack on Verizon Wireless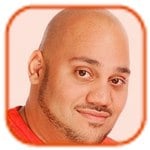 Posted by Andru Edwards Categories: Video Games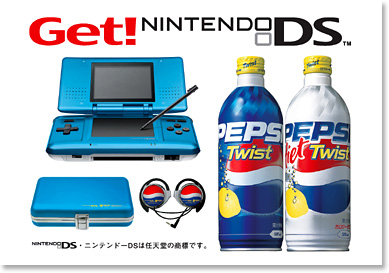 Once again, the Japanese get all the fun when it comes to special edition products. This time, it comes in the form of a metallic blue Nintendo DS that is part of a co-promotion between Nintendo and Pepsi in conjunction with the Japanese launch of Pepsi Twist. What the hell, Pepsi? All we get here in the U.S. is free music that is DRM'd to the point …

Continue reading Special Edition Blue Pepsi Nintendo DS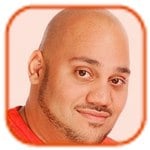 Posted by Andru Edwards Categories: Accessories, Announcements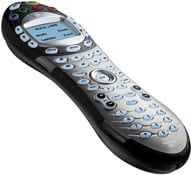 Each week, Gear Live gives away awesome tech prizes courtesy of PrizeCube. The winner of the last contest was Ben Vante, who walked away with a brand new Nintendo DS.
A couple of weeks ago, we told you about how Logitech was giving away 100 Harmony 676 remotes per day for a week. If you weren't lucky enough to cop one, we have your …

Continue reading Gear Live Giveaway: Logitech Harmony 676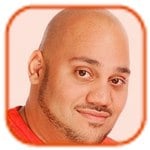 Posted by Andru Edwards Categories: Cell Phones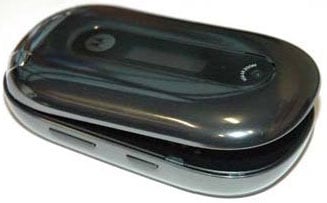 The 3GSM is going on today, and that means there are a crapload of new cell phone announcements to talk about - one of which is the new Motorola PEBL V6. What's so exciting about it? Before we get into the specs, Motorola continues pushing the cool factor of their new phones with this one with its double-hinged mechanism which enables you to open the phone easily …

Continue reading Motorola PEBL V6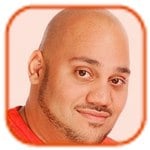 Posted by Andru Edwards Categories: Misc. Tech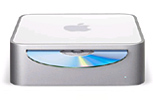 Our favorite free site network (aside from our own) is back at it again, this time upping the ante and offering some more expensive electronics for free. OfferCentric has launched three brand new sites offering notebook PC's, Mac mini PC's, and iPod shuffle MP3 players. Click the links to sign up, and if you complete an offer, we will add your referral link to this …

Continue reading Free Notebook PC's, Mac mini's, iPod shuffles Via OfferCentric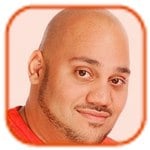 Posted by Andru Edwards Categories: Corporate News, Video Games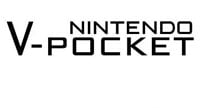 New trademarks are always great fodder for the old rumor mill, and this one is no different. Nintendo has trademarked the name "Nintendo V-Pocket", with an emphasis on the "V" as you can se in the logo. Now, what exactly is it? Some think it may be related to the plan Nintendo may have to put the Palm OS on the Nintendo DS. Others believe …

Continue reading Nintendo Trademarks V-Pocket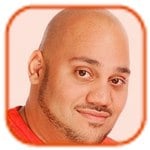 Posted by Andru Edwards Categories: Corporate News, Internet

A couple of days ago, TRUSTe made it known to the internet community that for the first time in two years they were going to suspend a sites status as a TRUSTe sealbearer. Gratis Network was to be the one to garner that dubious acheivement, but today the companies announced they have come to an agreement. If you read the release, you basically …

Continue reading Gratis Network and TRUSTe Together Again

© Gear Live Inc. – User-posted content, unless source is quoted, is licensed under a Creative Commons Public Domain License. Gear Live graphics, logos, designs, page headers, button icons, videos, articles, blogs, forums, scripts and other service names are the trademarks of Gear Live Inc.