Author: Andru Edwards
Seattle, WA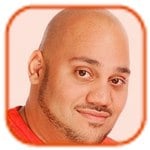 Posted by Andru Edwards Categories: Cell Phones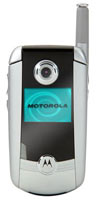 A Turkish petrol attendant recently thought his cell phone was stolen. He did what any of us would do - call your cell phone and see if anyone answered to try and recover the phone. However, when he made the call, he could hear the phone ringing nearby. It turned out that the ring was emanating from the stomach of his dog. Apparently, the dog …
Continue reading Dog Eats Cellular Phone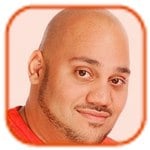 Posted by Andru Edwards Categories: Corporate News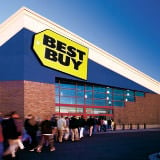 Do you like shopping around for the best deal? If something has a cash back rebate or price reduction, wouldn't you be more inclined to purchase it from the store with the sale rather than another store that sells it for the regular price? So would I. Apparently, Best Buy thinks that by doing so that this makes us "devil shoppers" and thusly …
Continue reading Best Buy Wants to Get Rid of Smart Shoppers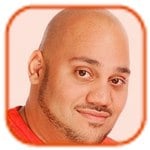 Posted by Andru Edwards Categories: Announcements
Okay, about a week ago we asked you to develop the next iPod because we are pretty sure our readers can out think Steve Jobs. Thanks to iSkin Incorporated, we even promised to send chosen winners a free iSkin product. We got a boatload of submissions, and were able to narrow it does to the five best. We take a look at the winners …
Continue reading Design the Next iPod Contest Results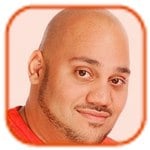 Posted by Andru Edwards Categories: Video Games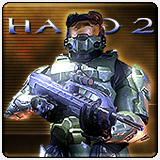 Well, the hour has arrived. Halo 2 is now officially here - at least on the East Coast for the time being. If you want to be technical about this, the game has officially been available in New Zealand for about 20 hours now. But I digress. Your favorite video game stores will be holding special midnight launch openings, some with special guests and music, …
Continue reading Halo 2 Launches As Midnight Calls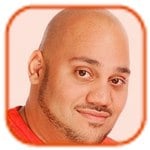 Posted by Andru Edwards Categories: Hot Deals
So, we have been pretty high on OfferCentric lately. After all, this network of incentive based sites has hit the internet hard and garnered itself a solid userbase due to their member-friendly attitude. In an attempt to continue the trend, OfferCentric is now allowing members to choose from cash cards or Paypal payments in lieu of a free gift. For example, if …
Continue reading Free Cash. You Read That Right.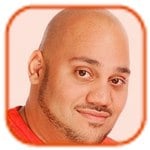 Posted by Andru Edwards Categories: PC / Laptop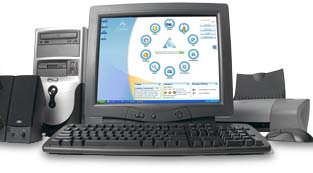 If you thought Dell computers were crap, wait until you see what AOL has up their sleeve. The AOL Optimized PC is the latest attempt at AOL trying to increase its userbase, offering the new PC for $299 USD to anyone who makes a one year commitment to the AOL service. The PC is actually built by Systemax and includes the PC, monitor, keyboard, printer, …
Continue reading AOL Attempts to Lure Customers with AOL PC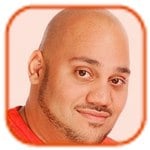 Posted by Andru Edwards Categories: Video Games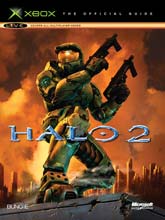 Halo 2 reviews are starting to come in and so far the game seems to be living up to the massive hype created. With several national chains holding midnight openings for the games release on November 9, and some even booking entertainment to add to the party atmosphere, this game is sure to be one of the biggest selling games of all time. Halo …
Continue reading Halo 2 Reviews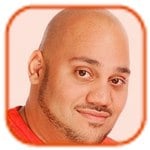 Posted by Andru Edwards Categories: Cell Phones

We know that a large number of readers are clamoring for the uber-cool Motorola Razr V3. The 1/2-inch thick chassis is visually smooth as silk, and is dead gorgeous. PC Magazine recently reviewed a prototype of the final version, and while there are still a few kinks to work out before the final product is released, they have determined that this is the best looking cell phone out there. …
Continue reading Motorola Razr V3 Sort Of Reviewed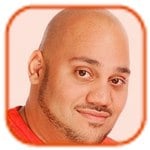 Posted by Andru Edwards Categories: Features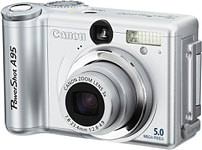 The newest site from OfferCentric is Cameras4Free.com. Taking a different approach to the incentive marketing angle, Cameras4Free.com is actually offering high quality, top of the line digital cameras for free. You know the drill by now - sign up at the site, complete an offer, and refer a few friends to do the same. Complete the necessary steps, and you walk away with your …
Continue reading Cameras4Free Offering High Quality Digital Cameras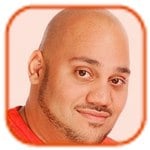 Posted by Andru Edwards Categories: Features
With some big upcoming and recent releases, this week Playlist takes a look at the next major release from Eminem which is slated to go platinum almost immediately. If taking it retro is more your style, check out our look back at Pink Floyd's classic Dark Side of the Moon. We have that, and everything in between in this weeks Playlist....
Continue reading Gear Live Playlist: Eminem, Leonard Cohen, Say Anything, The Future Heads, Pink Floyd
© Gear Live Inc. – User-posted content, unless source is quoted, is licensed under a Creative Commons Public Domain License. Gear Live graphics, logos, designs, page headers, button icons, videos, articles, blogs, forums, scripts and other service names are the trademarks of Gear Live Inc.