Author: Andru Edwards
Seattle, WA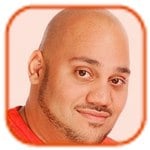 Posted by Andru Edwards Categories: Portable Audio / Video

After months upon months of waiting, consumers outside of the United States will be able to get their hands on an iPod mini simply by visiting their local electronics store (hopefully, you are near an electronics store). While the international launch comes a bit late due to the shortage of Hitachi microdrives, Apple now says they are ready to take on the worldwide audience. Here's to hoping they have …
Continue reading iPod mini Goes Global July 24th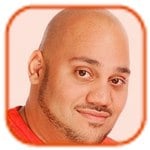 Posted by Andru Edwards Categories: Wireless / WiFi

It seems Starbucks made the right decision when they decided to partner with T-Mobile to offer subscription-based WiFi access in their coffee houses. The move has brought in a more dedicated customer, often visiting the store longer and more often than the average consumer. In addition to offering standard web access, The T-Mobile Hotspot service at Starbucks gives subscriber's exclusive content not found elsewhere. Read More
Continue reading T-Mobile Hotspots Do Great Business For Starbucks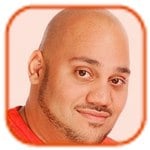 Posted by Andru Edwards Categories: Portable Audio / Video
Hard drive based digital audio players offer a nice advantage over other types of players; that being that they hold quite a bit more than flash-based or CD/MP3 combo units. The market for hard drive players is large, and the selection wide. We take a look at some of the best. Talk about MP3 players on the Gear Live Forums...
Continue reading Looking At the Top Portable Digital Audio Players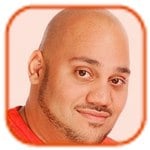 Posted by Andru Edwards Categories: Wireless / WiFi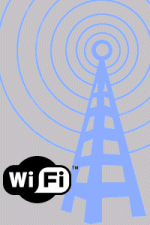 With WiMax being the talk of the wireless world lately, Wi-Bro has silently stepped up to the plate and grabbed the attention. South Korea is set to roll out this high speed wireless standard in 2006, aimed at users who remain in the same general area needing a connection (so, not for airplanes). This announcement does not come without controversy, of course. Intel is working on their version …
Continue reading Wi-Bro: 50 Mbps Connection on the Go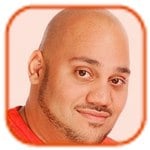 Posted by Andru Edwards Categories: Corporate News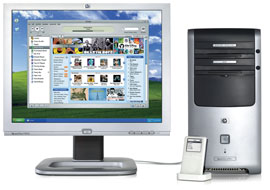 In honor of the upcoming 100 millionth song sold on the iTunes Music Store, Apple is running a promotion giving its users the opportunity to acheive the digital music motherlode. For every 100,000th song sold on iTunes, Apple will be giving away a 20 GB iPod - one to the purchaser of each 100,000th song downloaded between 95 million and 100 million songs. In addition, …
Continue reading Apple Giving Away iPods, 10,000 Songs, and a Powerbook!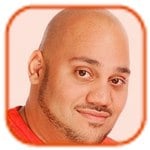 Posted by Andru Edwards Categories: Home Entertainment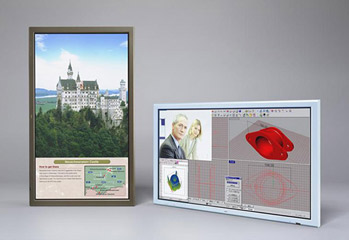 NEC has recently released the absolute most gorgeous plasma displays I have ever seen. They are two 61-inch wide plasma monitors from the PlasmaSync(TM)61XM2+series (a grey bezel model, and a silver bezel model) that are equipped with "Enhanced Split Screen" ability - a high quality, high performance Double Picture function. Read the Review

| ExtremeTech...
Continue reading NEC 61-Inch Plasma TV Reviewed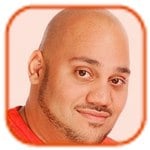 Posted by Andru Edwards Categories: Home Entertainment, Movies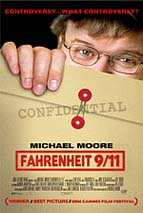 It seems that Michael Moore is either a really brash SOB, or really has it out for Bush to the point where he doesn't even care about profit: "I don't agree with copyright laws, and I don't have a problem with people downloading the movie and sharing it ... as long as they're not trying to make a profit off my labor," Moore said in a …
Continue reading Michael Moore Wants You To Download Fahrenheit 9/11 Via P2P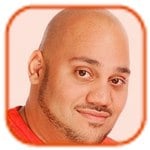 Posted by Andru Edwards Categories: Hot Deals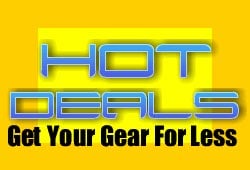 Get them while you can! Circuit City has officially put a bunch of major video games on clearance for a cool $5 per title! Of course, with a deal like this everything is flying off the shelves. If you can get to a Circuit City that has any of the games left, you can definately benefit from the huge mark downs. The prices are not marked, …
Continue reading Major Circuit City Video Game Clearance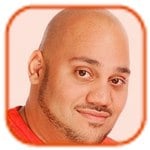 Posted by Andru Edwards Categories: Product Reviews, Video Games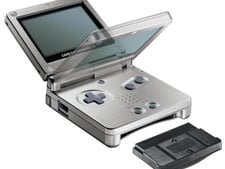 In the wake of the soon to come Nintendo DS, I thought we would take a look at the last handheld released by Nintendo, the Game Boy Advance SP. This little peice of hardware really is "more than meets the eye". When former Nintendo monarch Hiroshi Yamauchi stepped down, Saturu Iwata took over as Nintendo CEO. His first order of business was to do …
Continue reading Game Boy Advance SP Review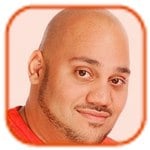 Posted by Andru Edwards Categories: Cell Phones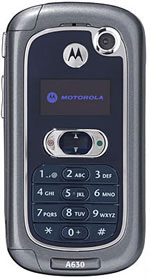 Motorola sure knows how to kick off a product release. Motorola launched the new A630 at the Hotel Gansevoort in New York City. In the midst of such celebrities as Russell Simmons, Molly Shannon, and Tyson Beckford, and Jacob the Jeweler, Motorola set the stage for a huge debut for their latest mobile phone. The A630 seems to be the perfect blend of a mobile phone and …
Continue reading Motorola Launches the A630 In Style
© Gear Live Inc. – User-posted content, unless source is quoted, is licensed under a Creative Commons Public Domain License. Gear Live graphics, logos, designs, page headers, button icons, videos, articles, blogs, forums, scripts and other service names are the trademarks of Gear Live Inc.