Author: Andru Edwards
Seattle, WA
With some big upcoming and recent releases, this week Playlist takes a look at the next major release from Eminem which is slated to go platinum almost immediately. If taking it retro is more your style, check out our look back at Pink Floyd's classic Dark Side of the Moon. We have that, and everything in between in this weeks Playlist....
Continue reading Gear Live Playlist: Eminem, Leonard Cohen, Say Anything, The Future Heads, Pink Floyd
With all the email we get at Gear Live regarding technology, opinions on what people should buy, and the like, we figured it was time to start a mailbag column. It soon became obvious. We needed a Gear Chick. Is there anything better than a woman who loves tech? They are a rare breed, and it took a while for us to find that one …
Continue reading Ask The Gear Chick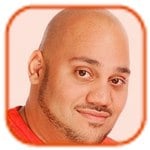 Posted by Andru Edwards Categories:
I4U recently received a Laserpod for review: "Laserpod's PR agency calls the Laserpod the modern-day equivalent of the seventies Lava Lamp. As the name suggests the Laserpod utilizes a laser to create random light effects. It can be used with electroplated diffuser domes to make the laser paint moving effects on them. There is also a blue light that creates an Aurora Borealis light effect inside the domes …
Continue reading Laserpod Review from I4U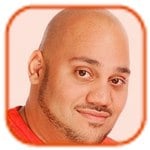 Posted by Andru Edwards Categories: Accessories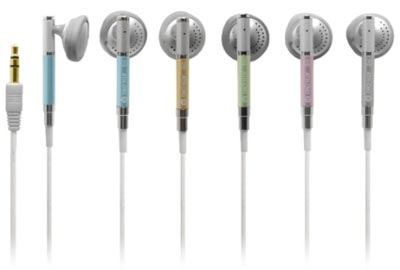 Japan always gets the cool stuff, huh? Well, I guess that's true if you can consider earbuds that have a slight hint of color which match those of the Apple iPod mini line a cool item. Seriously, what is taking for long to someone to release something like this stateside? These babies are available in Japan from Audio Technica. Read More

| …
Continue reading iPod mini-colored Earbuds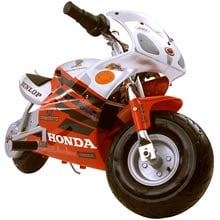 Ever wonder what goes on in the minds of those who run companies that just give free electronics away? How do they do it? Where is the industry going in the future? What free stuff can you get next? Recently, OfferCentric burst on the scene with three websites offering expensive electronic gadgets for free. Unlike Gratis Networks, OfferCentric didn't leave members waiting for their …
Continue reading Interview with Steven Holmes, OfferCentric Co-Owner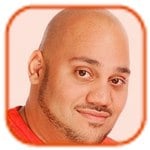 Posted by Andru Edwards Categories: Portable Audio / Video
The iPod Photo was announced about a week ago, and already Gratis Internet has put up a site offering them for free. FreePhotoiPods.com was launched earlier today. This time, you will need to complete an offer, and refer 10 friends to do the same. Once you have completed these requirements, your free iPod Photo will be on its way. Click here to sign up for FreePhotoiPods.com, …
Continue reading Free iPod Photo From Gratis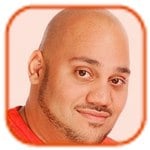 Posted by Andru Edwards Categories: Announcements
Okay Gear Live readers, it's contest time! I know we haven't had one in a while, so this time we will have multiple winners. What's the prize? Well, iSkin, Inc. has decided to partner up with us and offer the selected winners a free iSkin. Sounds great, right? Not so fast...this one will require you to put your thinking cap on. Recently, Apple announced the …
Continue reading Design The Next iPod, Win An iSkin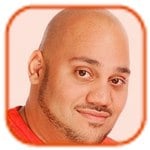 Posted by Andru Edwards Categories: Portable Audio / Video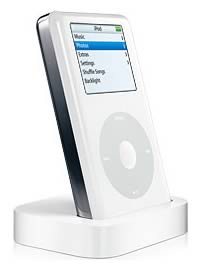 So the iPod Photo is the next big thing in the portable digital audio player world, right? At least that is what Apple would have you believe. Our friends at Digit Magazine have gotten their hands on the newest incarnation of Apple's beloved MP3 player line, and report back with their findings. How does it compare to the iPods of yesterday? Is the color …
Continue reading A Look At The iPod Photo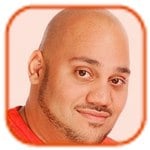 Posted by Andru Edwards Categories: Wearables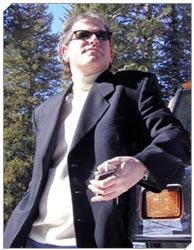 How often have you been in a situation where you had to dress up? Whether it is a formal event, or just going to work in corporate American, many a Gear Live reader has felt the frustration of having to sacrifice gear for looks. I mean, honestly, how many pieces of gadgetry can you carry around in a sport coat …
Continue reading SCOTTeVEST TEC Sport Coat and Hidden Cargo Pants Review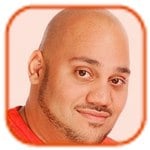 Posted by Andru Edwards Categories: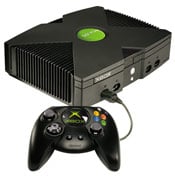 Reuters is reporting that Sean Burke has filed suit against Microsoft because his XBOX system stopped reading discs (games, CD's, DVD's, etc.) after less than one year of use. Many XBOX owners can relate, as XBox hard drives are known for crashing. 'The defective XBox's stop working after minimal usage, after unreasonably, unconscionably, unusually and unexpectedly short amounts of time,' the lawsuit said. The …
Continue reading XBOX Owner Sues Microsoft
© Gear Live Inc. – User-posted content, unless source is quoted, is licensed under a Creative Commons Public Domain License. Gear Live graphics, logos, designs, page headers, button icons, videos, articles, blogs, forums, scripts and other service names are the trademarks of Gear Live Inc.