Find Our Latest Video Reviews on YouTube!
If you want to stay on top of all of our video reviews of the latest tech, be sure to check out and subscribe to the Gear Live YouTube channel, hosted by Andru Edwards! It's free!
Friday October 5, 2012 1:46 pm
How Zack Ryder used social media to catapult to WWE Superstardom [Interview]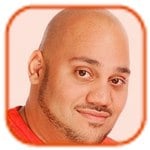 Tweet
Posted by Andru Edwards -
Categories: Features, Internet, Videos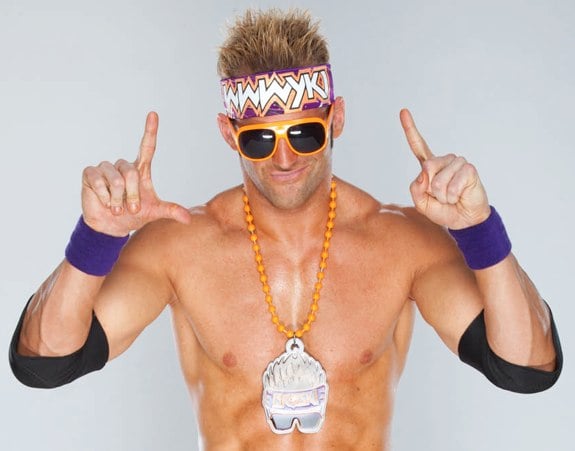 WWE makes it's return to Everett for the first time in a number of years this evening. For those who don't know, you guys are typically in and out when it comes to a city. Aside from Wrestlemania week, do you get to enjoy your time in a given city?
Not at all. We fly in, find a gym, eat, and head to the arena. We do the show, and we leave to do it again. I've definitely seen some cool airports, hotels, arenas, but we don't get to enjoy our time in the various cities.
What would you say would be the best trip you've taken when you've been on the road?
WrestleMania in Orland was amazing. I went to DisneyLand with my family and had a lot of fun. WrestleMania means we get to spend a full week in one location, so we can enjoy it since it's a break from the in and out that we typically experience on the road.
Let's take a step back. I think it's safe to say that the reason we are having this discussion right now is because you took it upon yourself to get noticed in any way that you could, grabbing that brass ring through the use of social media. Wanna tell us about that?
Yeah, definitely! My whole life I wanted to be a WWE Superstar. That's the only thing I ever wanted to be. I got signed in 2006 and got called up to the main roster in 2007…but I wasn't really doing anything, you know? By February 2011, I was kind of fed up. It wasn't my dream to be just "some guy" on the show. I wanted to be one of the top guys. At the time in February 2011, when I started the YouTube show, I didn't have an action figure. I didn't have a promotional 8x10. I wasn't on TV. I was like a joke. I had no merchandise…nothing.
So, I said "enough is enough" - if I am going to go out, I'm going to go out swinging. So I started this YouTube show called the Z! True Long Island Story. I didn't even know what it would be--and today I am actually working on episode 87 and I still don't know what it is! In the beginning it was just to do anything to get noticed. I'd take shots at the company for not using me, I'd say and do things that weren't necessarily approved of. In fact, I didn't even tell WWE that I was doing the show. I was so under the radar that it took them about 7 weeks for them to even realize that I was doing it.
#WWEEverett AJ says fans vote 2night on my title match vs Cesaro. 2 out of 3 Falls or Lumberjack match. Text B to 59907 4 LUMBERJACK #WWWYKI

— Zack Ryder (@ZackRyder) October 5, 2012
At the time you uploaded your first episode, were you nervous about how it would be seen by the higher-ups in the company, or did you just not care at that point?
Honestly, I couldn't care. I didn't care. I was at the point where I was gonna get noticed, or I was gonna get fired. One of the other is going to happen. Something needed to change. I either wanted to leave, or move up and do what I always knew I could do. I used to email ideas and pitch ideas to the writers and it just wasn't getting me anywhere. That's not to say that my ideas wouldn't have worked, they just weren't giving them a chance, so nothing was sticking for me.
So I started the show and started taking shots at the company, and showing the fans who I really was. The thing is, no one knew me because I wasn't getting on TV. I was this guy who came out and lost in 2 seconds, or if the fans actually got the show Superstars, then I was the guy who was relegated to Superstars every week. So, I let the fans into my life and they appreciated it. They realized that this kid, this lifelong fan, is living the dream, let's help him make it to the top. I think that was what I needed. I needed the fans to bring the Zach Ryder signs and to be chanting my name.
That's when things started to change. I wouldn't even be on the shows, and sometimes I wouldn't even be at the shows, and the fans are there with signs for me and chanting for me. One night I was sitting at home and I saw on Twitter that there were "We want Ryder" chants during a major Pay Per View event. I mean, I was sitting at home. It was crazy.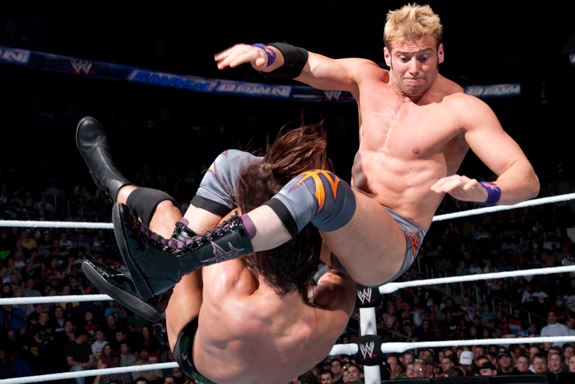 At what point did you realize that your own efforts were catching on and that people were paying attention? I specifically remember a RAW show in Long Island where the crowd was chanting your name from the beginning of the show all the way til the end, and you weren't even on that show either.
I remember that! I'd actually say it was before that though. It was at WrestleMania 27. Someone in the first couple of rows had a sign that said "Broski of the Week", and it was hilarious because you have this epic match between the Undertaker and Triple H, and right in the background is this big "Broski of the Week" sign. It was ridiculous, and that was the moment. [Note: Broski of the Week is a feature from Zack's YouTube show where he picks one fan and highlights them on the show.]
Today, the WWE is a social media powerhouse between Twitter, Facebook, YouTube, and Tout. Interestingly enough, a lot of these initiatives didn't start until you kicked off Z! True Long Island Story. Do you feel responsible in a way, for showing the company the power of social media? You were sort of a guinea pig.
I don't wanna say that I'm the reason it all started, but just look at the history. Tout wasn't around back then, but Facebook and Twitter? I remember when it was 2009 when they had the internal WWE Universe social network, and I came to them and told them I had this great idea where I would post status updates, and you guys can play them on the screen as I head to the ring. They did it one time and that was it. Fast forward to today, and when you are watching WWE television you hear about Twitter, Tour, Facebook non-stop.
So, I'm not saying I'm ahead of the times in any way, but the thing is, I'm 27. I was 26 back then. So, my friends use Twitter, my friends use Facebook. It's just what my generation does, so I was just using the tools that I would be using anyway, every day. It's not a gimmick, it's what I do.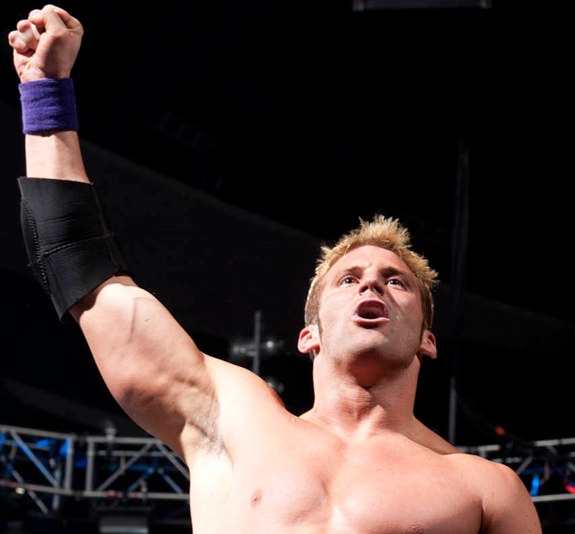 Sure, and you just happened to figure out how to use it to better your career.
Yeah, I think I was just the first one that used it correctly. I mean, I didn't have a science behind it, I was just sending out stupid tweets all the time. There was no plan, I was just like "let's do this, however we can."
Well, it worked! You even performed at your first WrestleMania this year, which we know had to be a lifelong dream come true for you. How was that?
It was crazy. The year before there was that "Broski of the Week" sign, and then the following year I am actually on WrestleMania. A whole year of hard work, and it was crazy. You always think you are prepared and always think you're ready, but when you walk out there and start down that ramp and see all of those fans, it's just like "Whoa…this is actually happening. I am actually on WrestleMania." If I get fired after this interview, I've done WrestleMania and they can't take that away from me. I actually have the ring gear that I wore at WrestleMania framed in my apartment. It's a huge deal to me and I'll never forget it.
I didn't know I wasn't supposed to actually grab this #brassring #oops instagr.am/p/QYMFiTN9XH/

— Zack Ryder (@ZackRyder) October 4, 2012
I agree. It's amazing to be a fan of the profession you are in and to live that dream. Let's talk about tonight's show. It's a live, non-televised event. For those who've never been to a WWE house show before, they have a different feel. What can fans expect that's different from the product they see on television a few times a week?
For me, personally, even when I was a fan, I love the live events. I liked it better than TV, actually. And now as a Superstar, I still like the live events better. It's just action, action, action. You don't have to sit through the commercial breaks. It's just match, after match, after match. You still get the ring, you still get the video screens, you still see the ramp..there's everything. The lighting, the music, and of course, your favorite Superstars. If you are in the area and you're a WWE fan, you can't miss this show.
It's gonna be awesome. You're actually facing Antonio Cesaro tonight and have a chance to regain the United States championship. What do you think about that?
Yes! Antonio Cesaro and I have been having wrestling each other for the past couple of weeks, having these sick matches. Every time I've lost, but hopefully tonight is the night that I get my United States title back. Aside from that, you'll see WWE Champion C.M. Punk, John Cena will face The Big Show in a Steel Cage, Kane, Daniel Bryan, the Divas. All your favorite Superstars. If you're a WWE fan, you gotta go.
Zack, we want to thank you so much for spending some time with us here at Gear Live. You've done an amazing job over the past year and a half, harnessing the power of social media to, essentially, make yourself stand out and further your career. You're a modern day case study. Good luck tonight against Antonio!
You can find the full results of WWE World Tour in Everett on Mill Creek Beat.
Related Tags:
adslice, case studies, comcast arena, comcast arena everett, comcast arena wwe, comcast arena wwe everett, everett wa, facebook, interview, interviews, sidefeatured, social media, social media case studies, social media roi, spike your hair, twitter, videos, world wrestling entertainment, wwe, wwe everett, wwe superstar, youtube, zack ryder, zackryder
© Gear Live Inc. – User-posted content, unless source is quoted, is licensed under a Creative Commons Public Domain License. Gear Live graphics, logos, designs, page headers, button icons, videos, articles, blogs, forums, scripts and other service names are the trademarks of Gear Live Inc.