Find Our Latest Video Reviews on YouTube!
If you want to stay on top of all of our video reviews of the latest tech, be sure to check out and subscribe to the Gear Live YouTube channel, hosted by Andru Edwards! It's free!
Monday June 4, 2012 11:20 am
Microsoft Xbox 360 E3 2012 Media Briefing Live Coverage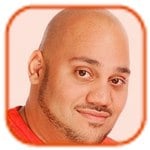 Tweet
Posted by Andru Edwards -
Categories: Features, Microsoft, Video Games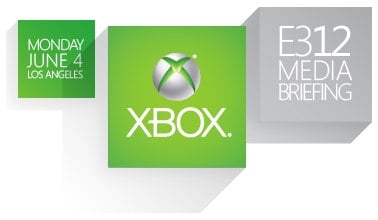 Microsoft's E3 2012 Xbox 360 Media Briefing kicks off this morning at 9:30 AM PDT, and we're here to bring you the news as it happens. Keep it locked here for our live coverage of the event, which is set to kick off with Halo 4, with a new Gears of War title to debut, and the secretive SmartGlass feature as well!
9:30: The show is kicking off with Halo 4. We get a beautiful, full-length live-action and CGI hybrid trailer to introduce the next installment in the Halo franchise.
9:34: We are now getting our first Halo 4 game demo. Despite the franchise moving from Bungie to 343 Industries, it thankfully looks like the familiar Halo experience that fans know and love.
9:36: One thing I'm noticing here is that Halo 4 seems to include a lot more spoken text. As the player is controlling Master Chief, there's an almost-constant dialogue being piped into his headset about the enemies around him and what to look out for.
9:38: "An Ancient Evil Awakens" - that's the last thing we see from the trailer. Frightening.
9:39: Microsoft's Don Mattrick hits the stage and kicks it off by saying that this year the Xbox 360 went from being the number one selling console in the USA to being the top selling console worldwide. He let's us know that today is all about Xbox 360. Games, entertainment, and a new way to bring the Xbox experience to smartphones and tablets. Smart Glass?
9:40: As Don leaves the stage, we begin our next trailer. Looks like Splinter Cell.
9:41: Yep! Splinter Cell: Blacklist. This one takes place at the border of Iran and Iraq, where Sam hopes to thwart the next Blacklist attack. We see Sam executing enemies with awesome fluidity and precision.
9:44: We get our first taste of Kinect integration. As the player hides out of the sight of an enemy, he says "Hey, you!" out loud, and the enemy turns to investigate. Nice.
9:47: Splinter Cell: Blacklist ships in the Spring of 2013. We'll be waiting a while.
9:48: Andrew WIlson from EA Sports takes the stage, and begins by saying that both FIFA 2013 and Madden 2013 will both be "better with Kinect" this year.
9:49: FIFA will launch this fall with Kinect voice support multiple languages and dialects!
9:50: Joe Montana hits the stage to help introduce Madden NFL 2013 with Kinect integration. The demo takes us late in the game, where Montana is speaking his play commands, calling them out on the fly without having to go through any menus. Things obviously end with his team, the San Francisco 49ers, making the game-winning touchdown.
9:52: Madden 2013 with Kinect integration hits stores on August 28th.
9:53: We get our next trailer for a game that's obviously powered by Kinect in a major way. Fable: The Journey, which hits stores this holiday. A Kinect-powered Fable game has been long-awaited.
9:54: Phil Spencer hits the stage. He says that 2012 will be the biggest year for games in the history of Xbox 360.
9:55: And here it is - the teaser trailer for Gears of War: Judgment, which launches in 2013.
9:56: Now we have a teaser for the next Forza title. We see a bunch of street racing, alongside some pretty crzy crashes. It's called Forza: Horizon and it launches on October 23, 2012.
9:59: Next up, Head of Marketing and Strategy, Yusuf Medhi, takes the stage to talk about entertainment on Xbox. He shows off new search options for the upcoming Xbox 360 dashboard update.
10:00: You'll be able to use your voice to search for genres of movies and television.
10:01: New partners - Nickelodeon, Paramount Movies, Machinima, and Univision. These are four of the more than 35 new entertainment partners that will be launching on the Xbox 360.
10:02: Sports is up next. He is going over how Xbox brought in UFC and MLB. Today they're announcing that NBA Gametime, NHL Game Center, and that ESPN on Xbox will be getting 24-hours per day, 7 days per week programming from ESPN, ESPN2, ESPN3, and ESPN U will all be coming to the Xbox 360.
10:03: Now it's trailer time, looking at all the new sports content, all tied in with Kinect. We see that it even works on Windows Phone.
10:04: Music is up next. Zune is gone, and Xbox Music is replacing it. Xbox Music will launch on Xbox 360, Windows 8, tablets, and phones, with over 30 million tracks available on day one.
10:06: He ends with the announcement of "The future of fitness" - it's Nike+! Stefan Orlando hits the stage to talk about Nike+ for Xbox 360.
10:09: We are getting a look at how Xbox 360 will allow you to compete with your friends, using Nike+ Kinect Training. This will be the "most personalized digital training experience in the world." Every four weeks you will get reassessed for your fitness level.
10:10: We get a trailer of Nike+ Kinect Training. It looks like it measures both your fitness and athleticism. It syncs over to Windows Phone.
10:11: Nike+ Kinect Training will ship in time for the 2012 holiday season.
10:13: Time for the introduction of Xbox SmartGlass. The idea here is to make your tablets and smartphone work in conjunction with the content on your television screen. If you are watching something on television, Xbox SmartGlass will give you details about that content on the fly.
10:15: Now a demo that features Game of Thrones. While you watch the show, SmartGlass gives you a map that shows off where the different scenes are taking place. Developers can now bring multi-display experiences to the Xbox 360.
10:16: Time for a trailer - this looks like it's meant to compete with the Wii U in a way as well. We get a look at play-calling while playing Madden, where you can make your choices on your tablet privately instead of on-screen. In Halo 4, we see a concept where Halo Waypoint is always on SmartGlass while you play, bringing you extra info as you progress.
10:18: With Xbox SmartGlass and Kinect, Xbox 360 is getting Internet Explorer later this year. We get a look at Internet Explorer for Xbox. We see Pinterest, Tumblr, and others. We go to Project Prometheus, and the browser is being controlled by voice. We now see a Prometheus trailer after navigating to the Prometheus site.
10:20: We now visit the Aston Martin website, and we get a demo of controlling the scrolling and navigation by using your smartphone or tablet, running the SmartGlass app.
10:21: The SmartGlass app and Internet Explorer for Xbox 360 will both launch this fall. SmartGlass works with "all the devices you already own."
10:22: Xbox Games, Xbox Video, and Xbox Music will also be coming to Windows 8--but we'll need more details on that one.
10:23: Time for Tomb Raider. We're getting a more mature Lara Croft. Game demo of Lara using a bow and arrow to take foes down.
10:27: The first piece of Tomb Raider DLC will be available first to Xbox 360.
10:29: World premiere of Ascend: New Gods, from the peeps behind Toy Soldiers. The trailer shows off some pretty violent sword and weapons battles. The game launches in 2013.
10:30: Next world premiere trailer begins with a rundown of a motorcycle. The title is LocoCycle by Twisted Pixel.
10:31: Next trailer sees a couple of floating robotic spheres in a game called Matter.
10:33: Resident Evil 6 trailer and gameplay demo.
10:37: The first DLC for Resident Evil 6 will launch on Xbox 360 before other consoles.
10:38: We get a look at Wrecketeer for Xbox 360. This is a Kinect-powered game set in medevil times that sees the player using a cannon to destroy castles. It's kind of similar to Angry Birds, but in 3D. Wrecketeer launches on Xbox Live Arcade this summer.
10:40: South Park!
10:42: South Park: The Stick of Truth launches on March 5, 2013. Matt Stone and Trey Parker take the stage to say that they only wanted to do a South Park game if it could make the player feel like they were in a game of South Park.
10:44: Dance Central 3. Dances from the past (like disco) mixed with today's hits. Usher worked on the choreography, and hits the stage to perform his latest hit, Scream.
10:49: Don Mattrick is back on stage to close things out after the Usher performance. Of course, we end with a new title. Call of Duty: Black Ops 2 trailer.
10:56: We get an extended trailer and gameplay session. It's what you'd expect from a Call of Duty title. Black Ops 2 looks visually stunning.
Related Tags:
adslice, black ops, black ops 2, call of duty, call of duty black ops 2, capcom, dance central 3, e3, e3 2012, espn, fitness, forza, forza horizon, gears of war, halo, halo 4, harmonix, kinect, microsoft, microsoft e3 media briefing, nike, nike kinect, nike plus, resident evil, resident evil 6, sidefeatured, smart glass, smartglass, south park, south park the stick of truth, splinter cell, splinter cell blacklist, the stick of truth, ubisoft, usher, wrecketeer, xbox, xbox 360, xbox live, xbox live arcade, xbox music, xbox smartglass
© Gear Live Inc. – User-posted content, unless source is quoted, is licensed under a Creative Commons Public Domain License. Gear Live graphics, logos, designs, page headers, button icons, videos, articles, blogs, forums, scripts and other service names are the trademarks of Gear Live Inc.