Find Our Latest Video Reviews on YouTube!
If you want to stay on top of all of our video reviews of the latest tech, be sure to check out and subscribe to the Gear Live YouTube channel, hosted by Andru Edwards! It's free!
Thursday October 14, 2004 3:14 pm
Gear Live Playlist: Public Enemy, Interpol, Jimmy Eat World, Sum 41, Eyeada & Abilities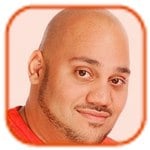 Tweet
Posted by Andru Edwards -
Categories:
This week's Gear Live
Playlist
takes a look at one of the most controversial alblums of all time, along with new releases by Interpol and Sum 41. If you want something with more of a mixed flavor, we have a review of the Garden State Soundtrack. Get this week's music fix after the jump.
NEW RELEASES
Interpol - Antics
A follow up to 2002-s magnificent "Turn On The Bright Lights", "Antics" is all you can ask for in a sophomore album. "Antics" is the sound of a great band maturing, moving in the right direction, and taking a step toward a long and fruitful career. Although Interpol often gets comparisons to bands like The Strokes and other new garage rock, Interpol features more mature songwriting, much clearer vocals and more complex instrumentation. Great songs include
"Narc"
,
"Slow Hands"
and above all, the riotous
"Not Even Jail"
. Rock music's future could do a lot worse than Interpol, a New York band that captures the spirit of garage rock, but casts aside the low-fi guitars and screeching feedback. The album reaches a high point with the surf guitar intro to "Public Pervert", one of the better songs of the year. Great album, and it makes me already anticipate their next, an 8/10.
Sum 41 - Chuck
Following up their gold record,
?Does This Look Infected
, Sum 41 chose to get even more melodic, while keeping all of their trademark aggression and pop punk style. With the first single
"We're All To Blame"
, Sum 41 also prove they have grown up a little, and gotten a bit political. The album is named after a United Nations representative who brokered their safe return from a trip to the Republic Of Congo. Overall, "Chuck" is a lot darker than any of Sum 41's previous efforts, dealing more with loss and politics than the party boy anthems of some of their previous efforts. The slow tracks on "Chuck", especially
"Slipping Away"
and
"Pieces"
, weaken the album, and make Sum 41 look like a fish out of water. All in all, "Chuck" is ok but disappointing, a 7/10.
Jimmy Eat World - Futures
2001's "Bleed American" introduced Jimmy Eat World to the world, and sold a million and a half copies. How do you follow that up? By releasing an incredibly dense and complex album full of incredible hooks and lyrics that make you realize emo music can grow up. Kicking things off with "Futures", a track with an incredible guitar intro, Jimmy Eat World lets you know quickly that they have grown up musically. The melodic "Jenny" should find itself to modern rock radio, and could be a big hit. But the strongest track on the album is also the first single, "Pain", which uses the emo two singer method to perfection. The slow track "Drugs or Me" is exquisite and heart breaking, the idea of loving someone who doesn't love themselves. Watching them go from someone you love to some drug ridden shell, "If only you could see, the stranger sitting next to me" puts it perfectly. In the end, Jimmy Eat World has definitely released their best album yet, and one of the best of the year. "Futures" is what emo can aspire to become, a 9/10.
RECENT RELEASES
Garden State Soundtrack

I'm going to come clean, I am not a big fan of movie soundtracks. Sometime in the 90's, movie soundtracks lost any continuity and became just a random group of songs grouped together onto the same plastic disc. There are rare exceptions, and "Garden State" is definitely one of them. Each song carries the same somber but optimistic tone, a sly smile instead of jumping around for joy. "Garden State" was assembled by the director of the movie, so the soundtrack is basically a handpicked mixtape that conveys the same emotions and message as the film. The artists on "Garden State" are very eclectic, from the mainstream sounds of Coldplay and The Shins, to the indie styles of Iron & Wine, Remy Zero and The Cary Brothers. By far the best track on the album is an acoustic number by former Men at Work lead singer Colin Hay, "I Just Don't Think That I'll Ever Get Over You", a heartbreaking song about the agony of losing someone. Also included are tracks by electronic musicians Thievery Corporation and a song by the king of sadness Nick Drake. So, all in all, "Garden State" is a bit bleak and morose, but if you are in the mood, no one has done sad but hopeful this well in awhile.
Eyedea & Abilities - E&A

I don't think I am the only one who is extremely sick of modern hip hop. I used to be a huge rap fan, but then came the age of "bling bling" and nothing but guns and Bentleys. I mean, if I believe every rapper I hear, there are around three million Bentleys sold each year. I yearn for the days of Rakim and Chuck D, when rappers were intelligent and beats were original. Inspiring hope for a hip hop rebirth is Eyedea & Abilities, a modern day Eric B. & Rakim, one rapper, one dj, mixed with some intelligent, socially conscious lyrics and finally a dash of incredible basslines. Hailing from Minneapolis, (also the home to another rapper of the same style, the critically acclaimed Atmosphere) Eyedea & Abilities have seemingly been insulated from the gunplay and drug deal boasts of New York City and LA. This lends itself to original lyrics that don't use the typical rap world's hackneyed topics as crutches, in other words, Eyedea & Abilities aren't just writing about money, guns & hoes. So, if you are sick of what rap has become, and hopeful about what it can be, grab this album, you won't be disappointed.
COLLECTION ESSENTIALS
Public Enemy - It Takes A Nation Of Millions To Hold Us Back

In the late 80's, hip-hop had ten years under it's belt, and a whole lot of unresolved issues. With the emergence of NWA, Public Enemy, Ice T and others, the days of LL Cool J topping charts with "I Need Love" were definitely over. The West Coast now had it's gangsta rap, with tales of gangs and drive bys, but the East Coast had something even more powerful, the socio-political fury and intelligence of Chuck D and Public Enemy. Following the intro,
"It Takes A Nation of Millions"
dives right in with the classic
"Bring The Noise"
. Although the song was much bigger commercially when remade with Anthrax, this version is much clearer, so you hear lines like "Radio stations I question their blackness, they call themselves black, but we'll see if they play this". Public Enemy was making a statement: hip-hop was not going to be disco music, a gimmick music made for the sole purpose of playing at a party. Rap music had something to say, and you were going to listen damn it. With the mostly simple, driving beats provided by Terminator X, and the angry, smooth cadence of Chuck D, this album is classic after classic that will resonate for years to come. The only downside to "It Takes A Nation" is the sole weakness of Public Enemy, the extremely annoying Flavor Flav. Honestly, if Public Enemy had just been a one MC and one DJ group like Eric B. & Rakim, they would have released even more classic albums than they did. But with tracks like
"Black Steel In The Hour of Chaos"
,
"Rebel Without A Pause"
and
"Prophets of Rage"
, "It Takes A Nation" belongs in everyone's collection.
© Gear Live Inc. – User-posted content, unless source is quoted, is licensed under a Creative Commons Public Domain License. Gear Live graphics, logos, designs, page headers, button icons, videos, articles, blogs, forums, scripts and other service names are the trademarks of Gear Live Inc.