Find Our Latest Video Reviews on YouTube!
If you want to stay on top of all of our video reviews of the latest tech, be sure to check out and subscribe to the Gear Live YouTube channel, hosted by Andru Edwards! It's free!
Thursday November 4, 2004 12:25 pm
Gear Live Playlist: Eminem, Leonard Cohen, Say Anything, The Future Heads, Pink Floyd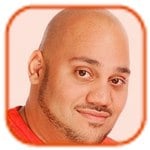 Tweet
Posted by Andru Edwards -
Categories: Features
With some big upcoming and recent releases, this week
Playlist
takes a look at the next major release from Eminem which is slated to go platinum almost immediately. If taking it retro is more your style, check out our look back at Pink Floyd's classic Dark Side of the Moon. We have that, and everything in between in this weeks
Playlist
.
NEW RELEASES
Eminem - Encore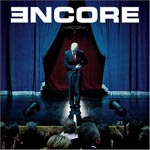 What does Eminem do after selling a ton of CDs and pissing off every politician, rapper, celebrity and gay rights group in America? Well, he releases "Encore", his angriest, most political and best album yet. Early on, you realize that "Encore" is the sound of a more mature Eminem. On the track "Like Toy Soldiers", Eminem explains his side of the Benzino & Ja Rule feuds, attempting to put an end to the ridiculous spat. Putting it all into perspective, Eminem rhymes "I'm not going to let someone else's coffin rest on my conscience". The production on "Encore" is amazing, the beats are better than ever, especially on "My 1st Single". Sporting a futuristic, rapid style that would have been right at home on Outkast's "Stankonia", "My 1st Single" is a milestone for Eminem. The maturity continues on his controversial and bitter George Bush diatribe
"Mosh"
. Referring to the President, Eminem spits lyrics like "Strap him with and AK-47, let him go fight his own war, let him impress daddy that way", and the more direct "F**k Bush".. In case you were worried, the juvenile Eminem is back, with songs like the horrid single "Just Lost It" and the sophomoric "Puke". Once again, Eminem confuses me with flashes of brilliance and moments of complete immaturity. Finally, the guest stars on this disc are great, fom 50 Cent and Nate Dogg on "Never Enough" to Obie Trice's amazing lines on "Spend Some Time". Overall, "Encore" is Eminem's best work, simply because the best side of Eminem, the angry, quick rhyming master, is featured on this cd. Hopefully, on his next disc, the juvenile side will show up even less. All in all, the best rap album of the year so far, a rating of 9/10.
Leonard Cohen - Dear Heather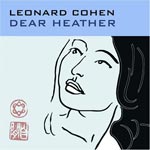 A singer/songwriter with a forty year career, Cohen is woefully under appreciated in the pop music world. The writer of "Hallelujah", a song covered by Jeff Buckley and every other male singer/songwriter in the last twenty years, Cohen has consistently put out great albums year in and year out. On "Dear Heather", Cohen's familiar deep voice and introspective lyrics shine through to make this album one of his best. The almost spoken word "To A Teacher" is amazing, and this track falls into a theme on this disc, female duet partners, talking-style singing and electronic background music. Dear Heather is definitely a departure for Cohen, but a successful one, showcasing the poetry of his lyrics instead of the overproduction that is the pitfall of so many artists. Overall, if you are a Leonard Cohen fan, grab this album, if you haven't heard one of his discs, this is a good choice, an 8/10.
RECENT RELEASES
Say Anything - Say Anything Is A Real Boy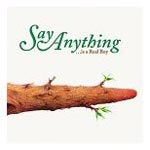 The debut album from angry pop-punkers Say Anything, this disc is pretty refreshing and hopefully indicative of the direction of emo-rock. Sounding influenced by Bright Eyes & Jimmy Eat World, Say Anything uses call and response and hooks a-plenty to craft clever songs with intriguing lyrics. The track "Woe" is a good sample of this entire album, featuring piano, group background lyrics and thoughtful lyrics. Other highlights include "Yellow Cat/Red Cat" and "The Futile", and even when Say Anything fails like in "TheWrithing South" it is fun. One of the better rock albums of the year, "Say Anything Is A Real Boy" shows a bright future for Say Anything.
The Future Heads - The FutureHeads
The Futureheads continue the decades old trend of British rock bands attempting to cross the Atlantic to find success. The closest American equivalent to The Futureheads would have to be The Strokes, with both bands sharing the garage sound and the too cool to care attitude. For another comparison, if you are a fan of Franz Ferdinand, you will not be disappointed by The Futureheads. On "The Futureheads" the English accents are thick and so is the use of multi part harmonies, which is used a bit too much, and tends to get old quickly. Being that this disc is their debut, The Futureheads have a bright future, and songs like "A To B" and "Danger Of The Water" bear that out. On "The City Is Here For You To Use" the guitar work is exceptional, but throughout the disc the vocals are definitely the focal point, with solid hooks and vocalization. Not to be repetitive, but "Futureheads" is a very good rock disc that lays the groundwork for a very bright future.
COLLECTION ESSENTIALS
Pink Floyd - Dark Side Of The Moon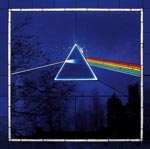 Although it is tough to pin down which Pink Floyd album is their best, mostly because their greatest music was created live, "Dark Side Of The Moon" is a tough choice to argue. The tempo and mood of "Dark Side Of The Moon" is amazing, so calm that it is almost thoughtful. Not one moment on this album feels rushed, with sonic perfection long before the days of digital splicing where you can the best guitar lick from this take and the best vocal from that track. There are classic songs like "Us and Them", taking shots at the concept of good and evil, right and wrong, capitalist and communist, them and us. The piano intro to "Great Gig In The Sky" is perfection, as is the cash register/guitar intro to "Money". The Pink Floyd classics "Money", "Time" and "Breathe" are on "Dark Side Of The Moon", but so are under appreciated tracks like "Brain damage" and the instrumental "Any Colour You Like". All in all, any and every Pink Floyd album belongs in your collection, but if you're to pick just one, you can't go wrong with "Dark Side Of The Moon".
-
Greg Norton
© Gear Live Inc. – User-posted content, unless source is quoted, is licensed under a Creative Commons Public Domain License. Gear Live graphics, logos, designs, page headers, button icons, videos, articles, blogs, forums, scripts and other service names are the trademarks of Gear Live Inc.