Find Our Latest Video Reviews on YouTube!
If you want to stay on top of all of our video reviews of the latest tech, be sure to check out and subscribe to the Gear Live YouTube channel, hosted by Andru Edwards! It's free!
Thursday November 18, 2004 12:42 pm
Gear Live Playlist: Elliot Smith, Wu-Tang Clan, John Lennon, DJ Shadow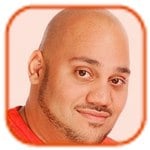 Tweet
Posted by Andru Edwards -
Categories: Features, Music, Product Reviews
This week may have marked the passing of Ol' Dirty Bastard, but the Wu-Tang Legend lives on in their latest greatest hits release. We also take a look at the latest release from the late John Lennon. If you are looking for something truly unique, check out our review of DJ Shadow's "Endtroducing". All this and more in this weeks Playlist.
NEW RELEASES
Elliot Smith - From A Basement On The Hill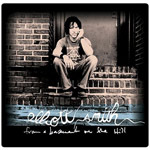 It's tough to look objectively at a posthumous release from a recently deceased artist. I considered taking it easy on "From A Basement On The Hill" to be nice, but that would be disingenuous to an artist that had always been outside the mainstream but a critical darling. That's not to say "From A Basement On The Hill" is a bad album, I just don't think it is the classic that some critics seem to be making it out to be, solely because Smith recently committed suicide. This album has the same strengths and weaknesses that every one of Smith's releases do, basically that his incredible songwriting and use of melody is lost because of his unemotional and single tone voice. Smith has always sounded like he wants to sing out but is afraid to wake the neighbors, his lyrics need to be shouted, not spoken politely. Tracks like "Memory Lane" demonstrates this duality perfectly, the melody is amazing, the lyrics are poetry, but the vocals are so reigned in and controlled. It is almost maddening to see Smith so close to emotional release, but never quite able to achieve. So Smith's last release is a dream come true for a dyed in the wool fan, but not the classic that critics want it to be, a 7/10.

Wu-Tang Clan - Legend Of The Wu-Tang: Greatest Hits
What can you say about the Wu-Tang Clan that hasn't already been written? Originally conceived as merely a vehicle to get each member individual record deals, Wu-Tang burst on the scene in 1994 with the classic, "Enter The Wu-Tang (36 Chambers)". Each group album since has been a bit of a disappointment, consisting of mostly filler with a few solid tracks. The bright spots of the Wu-Tang legacy will always be "Enter The Wu-Tang" and the individual careers of Method Man, Ghostface Killah, Raekwon and the productions of The RZA. But this greatest hits album is solely about the group, and features the greatest hits from their debut, plus tracks from "Wu Tang Forever", "Iron Flag", "W" as well as a few remixes and their cover of Run DMC's "Sucker MC's" from the 1997 compilation "In That Beginning There Was Rap". This truly is their greatest hits, and seeing these songs together makes you forget about the fact that "Wu Tang Forever" should be in the dictionary under the heading "Sophomore Slump". If you don't already have it, get "Enter The Wu-Tang (36 Chambers)", but while you are there, you might want to grab this disc too. Overall, a 9/10.
RECENT RELEASES
Various Artists - Future Soundtrack For America
Obviously, when an album is partially organized by a left wing group like MoveOn.org, there is going to be a political tone. But no matter what your political persuasion, it is tough to look past the amazing lineup brought together on this disc. The songs are a combination of new material, live cuts and remixes from some of the best young and independent artists in music today. Artists run the gamut from established acts like REM, Tom Waits and Blink 182 to up and comers Bright Eyes, Death Cab For Cutie and Ben Kweller. In the days of over priced albums with too few songs, having twenty-two tracks from artists like this on one disc is refreshing. And despite a few weak tracks, Nada Surf's "Your Legs Grow" comes to mind, the overall quality of "Future Soundtrack Of America" is breathtaking. Blink 182's remix of "I Miss You" is amazingly better than the original, with an electronic beat that brings the vocals to the forefront and makes the tone of the song even more somber. The only overtly political songs on the disc, Mike Doughty's "Move On" and Ben Kweller's "Jerry Falwell Destroyed Earth", are extremely enjoyable if you find your political beliefs leaning to the left. The tracks by Clem Snide, Tom Waits and Bright Eyes are also incredibly strong, but easily the best track on the disc is Laura Cantrell's cover of John Prine's "Sam Stone". Originally a Vietnam-era story about a soldier returning wounded to find a country that wasn't very understanding. Never has a sadder line been sung then "There's a hole in daddy's arm where all the money goes, Jesus Christ died for nothing I suppose". So, overall, "Future Soundtrack For America" is a definite pickup, and those leaning towards the left will find it hits home a little more.

John Lennon - Acoustic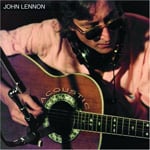 For those of you who don't know (and must live under a rock), John Lennon was part of the greatest pop band in the history of music, and half of its songwriting team. But this disc is a recent compilation of Lennon's stripped down acoustic demos and live performances. For Beatles fans, this disc will serve better as a piece of history than as a great listen, mostly because a lot of the live performances and demos were recorded on some definitely outdated equipment, and the quality isn't as high as one would hope. But this slight problem aside, "Acoustic" is definitely a relic, a must have for true music fans. The joy of "Acoustic" is istening to Lennon's verbal notes before and after tracks, getting to hear live performances that we will never get to witness ourselves, but most of all getting a glimpse at one of the most fascination figures of the twentieth century. The big weakness on "Acoustic" is definitely the presence of Yoko Ono on tracks like "The Luck Of The Irish", where her voice is honestly grating and tough to deal with. Making her presence on "The Luck Of The Irish" even more difficult to stomach is the otherwise flawless recording and performance on this, one of Lennon's best protest songs. But finally, redeeming the entire disc are the versions of "Cold Turkey" and "Imagine". "Cold Turkey" is Lennon's amazing narration of quitting heroin and the hell that ensues. But it is "Imagine" that completes this disc, obviously Lennon's legacy is largely based on this song and for good reason. So "Acoustic" has some disappointing parts, but is worth the purchase if you want to get a piece of rock history.
COLLECTION ESSENTIALS
DJ Shadow - Endtroducing
I've never been a fan of electronic music. I always thought techno was a bunch of beeps and chimes that sounded horrible, and was meant for ecstasy-taking kids at raves. I guess what my problem was I felt electronic music lacked emotion, I thought a drum machine lacked the soul that a human voice could expose. But in 1996 I read a review about a DJ from California that made his music by searching through used record bins, buying hordes of the ten for a dollar crap, the same way I used to do. I bought records to listen to, but DJ Shadow bought them to recycle, to make records out of records. So I bought his debut, "Endtroducing", which forever changed my view on electronic music, with its dark, somber tones and absolutely flawless production, I realized that you can be a musician without playing a traditional instrument. Using turntables and a drum machine, DJ Shadow wove this complex tapestry of music that combined old funk, jazz, hip hop, rock, to come up with a new, completely original sound. "Endtroducing" is one of the few albums I have that I just listen to nonstop, from beginning to end, relishing in all the beat changes, scratches and sound effects that make this album what it is, a classic. The creepy darkness of "Stem, Long Stem" set a mood like little other music can. The amazing combination of organ and drum machine on "Organ Donor" is surprisingly natural, like the sounds were meant to be joined. The best track on the album is definitely "Midnight In A Perfect World", which combines the drum machine, a piano loop and some ephemeral vocals from an unnamed singer to create a piece of art, a collage of sounds that fits so perfectly together. "Endtroducing" changed my view on electronic music, if I were you, I would give it the chance to do the same for you.
© Gear Live Inc. – User-posted content, unless source is quoted, is licensed under a Creative Commons Public Domain License. Gear Live graphics, logos, designs, page headers, button icons, videos, articles, blogs, forums, scripts and other service names are the trademarks of Gear Live Inc.