Find Our Latest Video Reviews on YouTube!
If you want to stay on top of all of our video reviews of the latest tech, be sure to check out and subscribe to the Gear Live YouTube channel, hosted by Andru Edwards! It's free!
Monday January 24, 2005 11:40 pm
Gear Live Playlist: Bright Eyes, Mason Jennings, Willy Mason, Van Morrison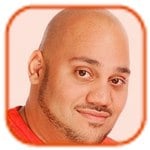 Tweet
Posted by Andru Edwards -
Categories: Features, Music, Product Reviews

With the release of two discs on January 25, Bright Eyes turned this edition of Gear Live Playlist into singer-songwriter central. We also look at recent releases by Minnesota songster Mason Jennings and Martha Vineyard's Willy Mason. Finally, for the collection essential, Van Morrison's "Astral Weeks" - one of the most soulful and beautiful albums ever recorded. Next time, I promise we'll get a little more testosterone in the Playlist, but for now sit back and embrace your sensitive side.
NEW RELEASES
Bright Eyes – I'm Wide Awake, It's Morning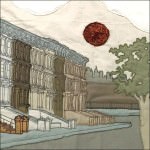 It seems like every review of a Bright Eyes album begins with a mention of songwriter and sole Bright Eye Conor Oberst's age. I guess that happens when you start dropping albums at the age of 13. The two new releases from Oberst, a.k.a. Bright Eyes, are follow-ups to 2002's "Lifted…", which was a critical phenomenon and sold 250,000 copies, unheard of in the indie world. So that brings us to "I'm Wide Awake, It's Morning", the stripped down, acoustic disc that is right in line with what you would expect from Oberst. Unexpected however, is the backup vocals of Emmylou Harris on three of the tracks, lending some legendary and haunting vocals to Oberst's gems. Throwing all the "next Dylan" comparisons out the window, Oberst is the best young songwriter working today, and has the ability and talent to become a premier songwriter for any age. Oberst's spins simple metaphors that encapsulate an emotion perfectly, like in "First Day Of My Life" when he sums up long-term love with "I'd rather be working for a paycheck, then waiting to win the lottery". The haunting "Lua" is an incredibly well written track about doing drugs with a train wreck of a lover, which features the incredible line "Me, I'm not a gamble, you can count on me to split". But the highlight on this disc, and what may be the strongest song that Oberst has ever released, is definitely "We Are Nowhere And It's Now". If this song doesn't convert you to a fan, I worry about your hearing, "I'm Wide Awake, It's Morning" gets a 9/10.


Bright Eyes – Digital Ash In A Digital Urn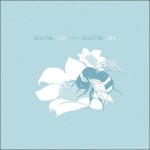 It's been said that "I'm Wide Awake, It's Morning" is the human disc, and "Digital Ash In A Digital Urn" is the inhuman disc, the acoustic sounds vs. the electronic chimes and beeps of "Digital Ash". Either way, "Digital Ash" is the weaker of the two discs, but also the more daring and exciting. "Wide Awake" went in a direction familiar to Conor Oberst, but "Digital Ash" is a new venture that has quite a few moments of beauty. The stronger songs begin to show up towards the end of the disc, most easily compared to Radiohead's "Kid A" recorded by an emo band. Oberst's songwriting is still amazing, the problem is it often gets lost behind bizarre beats and beeps. The help of Yeah Yeah Yeah's Nick Zimmer gives the songs some fullness, but the overall feeling of the album is definitely sparse and cold. Death is the ultimate theme of "Digital Ash", and Oberst prophesizes on his own ultimate end and those of everyone else. "Arc Of Time" is a great song with a great electronic beat, definitely a must listen. The chugging rhythm of "I Believe In Symmetry" gives an amazing canvas for Oberst to display his songwriting, definitely one of the stronger tracks on the album. The two best songs on the disc, "Ship In A Bottle" and "Light Pollution", will remind you of 80's electronic pop, updated with raw emotion that only someone like Oberst can convey. Overall, this isn't nearly as good of an album as 2002's "Lifted…" or 2005's "I'm Wide Awake", but it is daring, and that leaves you with nothing but hope for the future, an 8/10.


Recent Releases
Mason Jennings – Use Your Voice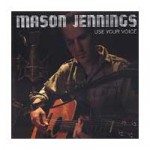 Definitely one of the distinctive voices in the genre, you know when you hear Mason Jennings. His sing-songy style takes a minute to orient yourself to, but when you do, you realize that this man can sing and write. Jennings will remind you quickly of Jack Johnson, with stripped down recordings and a similar style. Jennings does seem to veer more into the Country side of things, but no twangy guitars, so don't get worried. There's definitely a bunch of great songs on this record, including "Ulysses", "Drinking As Religion" and "Lemon Grove Avenue". One of the standout tracks is "Ballad Of Paul and Sheila" which documents Jenning's reaction to the death of beloved Minnesota Senator Paul Wellstone. With the lyric "Hey senator, I want to say, all the things you fought for, did not die here today, hey Senator, I'm gonna do, all the things I can do, to live my life more like you" makes you wish there were more heroes today. But the standout track on the disc is "Keepin It Real", a very lighthearted track that makes in near impossible to not smile. Hard to believe that these two songs are on the same album, but the duality of Jennings makes this disc a great purchase.


Willy Mason – Where The Humans Eat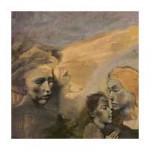 It's suitable that Willy Mason shows up here with Bright Eyes, since Mason was signed by Oberst to Team Love, the second record label started by Conor Oberst. Mason definitely is not in the same league as his label owner, with immaturity that Oberst never showed. That isn't to say that Willy Mason's album isn't solid, it is a great effort by a 19 year old singer songwriter that definitely has a future. The album opens with the chugging "Gotta Keep Moving" that features blues roots and solid songwriting. Another highlight is "Hard Hand To Hold", that features some social commentary by Willy and great vocals. But too often the album is plagued by vocal ranges that Mason shouldn't attempt and childish lyrics that hopefully will disappear with age. In the end, the bright future of Willy Mason shows up in "Oxygen", another chugging song chalk full of social commentary. Lines like "I want to speak louder than Ritalin, for all the children that think they got a disease" and "We can be stronger than bombs, if you're singing along, and you know that you really believe". All in all, "Where The Humans Eat" is all about potential, and Mason definitely has plenty, so I would keep an eye on him.


Collection Essentials
Van Morrison – Astral Weeks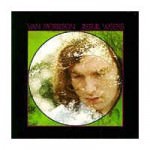 One of the greatest songwriters of the 20th century, Van Morrison released in 1968 what would become a mainstay on critic's top 10 albums of all time. Just eight songs and 45 minutes of music, "Astral Weeks" is pure sonic perfection. The bluesy voice of Van Morrison and the amazing bass playing of Richard Davis combine to convey a raw emotion that hasn't been recorded but a few times. The songwriting is absolutely breathtaking on tracks like "Cyprus Avenue" and "Madame George". When coupled with Morrison's voice, you quickly realize why this album was such an instant classic.


© Gear Live Inc. – User-posted content, unless source is quoted, is licensed under a Creative Commons Public Domain License. Gear Live graphics, logos, designs, page headers, button icons, videos, articles, blogs, forums, scripts and other service names are the trademarks of Gear Live Inc.