Find Our Latest Video Reviews on YouTube!
If you want to stay on top of all of our video reviews of the latest tech, be sure to check out and subscribe to the Gear Live YouTube channel, hosted by Andru Edwards! It's free!
Sunday March 13, 2005 4:25 pm
Gear Live Playlist: 50 Cent, Jack Johnson, Sage Francis, Aberfeldy, Sam Cooke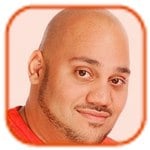 Tweet
Posted by Andru Edwards -
Categories: Features, Music, Product Reviews

We have a schizophrenic Playlist this time, with rappers and beach bums, with soul singers and pop bands. 50 Cent is back, as is Jack Johnson, both trying to improve over their last successful releases. Sage Francis furthers the cause of underground hip-hop, and Sam Cooke is our collection essential, putting a little soul in this dreary winter. Enjoy the Playlist, and let me know what you think in our forums or by emailing me.

New Releases
50 Cent – Massacre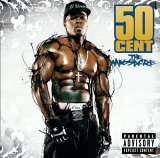 In 2003 you couldn't get away from 50 Cent, the man was everywhere after the release of "Get Rich or Die Tryin'". That marketing machine has been on overdrive lately with the release of "Massacre" and 50's first single "Candy Shop". Apparently this disc was delayed because 50 was unhappy with how some of the tracks turned out; after hearing "Massacre", it should have been delayed longer. Sophomore slump isn't a cliché for nothing, it's easy to fall off, to let down. It seems like 50 Cent tried the buckshot method on this disc, throw 22 tracks on the disc and a few have to hit. A few songs are very solid, and maybe it is unrealistic to hope for another "Get Rich or Die Tryin'", but it isn't realistic to hope for some artistic progression, which just isn't there on "Massacre". There are some notable attempts on this disc, like on "A Baltimore Love Thing" when 50 gives heroin human characteristics, describing a woman's addiction as an abusive relationship. But for all the bright points, there are far too many examples of 50 Cent relying on tired "gangster" clichés like a crutch. Everyone has heard the story of 50 Cent getting shot 9 times, but the man has an almost pornographic obsession with guns, and "Massacre" sounds like an ad for the NRA. There are a few club anthems on "Massacre", such as "Disco Inferno" which definitely seems to be 50's bread and butter, and make this disc redeemable. The best song on the disc "Hate It Or Love It Remix", shows the laid back 50 Cent, complete with his G-Unit stable and shows flashes of what you wish this disc had been. But too often the disc is songs like "Piggy Bank", in which 50 Cent tries to start more feuds, and you start to wonder if the celebrated feuds that 50 gets himself into is his attempt to stay relevant. So a solid disc, but disappointing, a 7/10.


Jack Johnson – In Between Dreams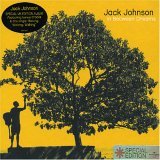 I recently read an article in which Jack Johnson called himself "easy listening". Now, these two words put together have a horrific meaning to anyone attempting to make a career as a legitimate musician, conjuring images of Richard Marx and Michael Bolton. But in Jack Johnson's case, it couldn't be a more appropriate description. Johnson's Hawaiian background and lifestyle leads to laid back, beach inspired tracks that don't exactly inspire aggressive notions. In the follow-up to 2003's "On and On", a hugely successful album that peaked at #2 on the Billboard Top 200, Jack Johnson has his acoustic style down pat. Don't expect any challenging or life changing lyrics on "In Between Dreams", but Johnson has never claimed to be a Bob Dylan type, probably more of a Jimmy Buffet type. On the track "Banana Pancakes", Johnson talks about waking up early to cook his significant other a stack of the title flapjacks, not exactly "Blowin In The Wind", but a sweet, melodic song. The track "Good People" is the closest Johnson comes to political lyrics, lamenting at the current state of American culture by singing "Give me some truth, now who's side are we on, whatever you say, turn on the boob tube, I'm in the mood to obey". The first release from "In Between Dreams", the beautiful essay on relationships "Sitting, Waiting, Wishing" has some biting lyrics from Jack Johnson and exhibits the singer's only observable emotion that could conceivably be considered anger. All in all, "In Between Dreams" is a good album, a beautiful, acoustic disc that offends no one, but not everyone has to be the Sex Pistols. Jack Johnson's newest album gets an 8/10.


Best Recent Releases
Sage Francis – Healthy Distrust

If hip-hop was a yin-yang, and 50 Cent was the yin, the Sage Francis is the yang. While 50 Cent is selling his clothing line, energy water, video game and videos, and commercializing every last bit of himself, Sage Francis is underground as hell. While 50 Cent is rapping about money, cars and drugs, Sage Francis is writing about politics, social issues and American culture. 50 Cent is from Jamaica, Queens, Sage Francis is from Rhode Island. So I'll stop with the annoying comparisons now, but what I'm getting at is Sage Francis isn't your garden-variety rapper. With rapid delivery, but incredibly clear lyrics, Sage Francis analyzes and picks apart such varied topics you're going to have to listen to his album 20 times just to start. On "Healthy Distrust" a big part of the topic matter is political, a fact that can be attributed to 2004's presidential elections. Anger and vulnerability are a huge driving force on this disc, and although Sage does exhibit some of the prerequisite braggadocio found in hip hop, Francis doesn't go to the extremes that make many rapper's comical. The track "Slow Down Gandhi" exhibits the intelligence and insight that comes from a rapper with two college degrees, and is easily my favorite track of the year so far. The line "Making you think you're crazy is a billion dollar industry, if they could sell sanity in a bottle, they'd be charging for compressed air and marketing healthcare, they demonize welfare, middle class eliminated, the rich get richer 'til the poor get educated" isn't found in mainstream rap music. Hip-hop dropped the ball that Public Enemy was carrying, and it is underground rappers like Sage Francis who are picking it up and running with it, the closest thing that hip-hop has had to Dylan. Relevance is lost in modern hip-hop, social change isn't accomplished by rapping about Cristal and Bentleys, and finally some people are noticing. I'm not asking for every mainstream rapper to be politically conscious, but maybe just one would be nice. Sage Francis gets a 10/10.


Aberfeldy – Young Forever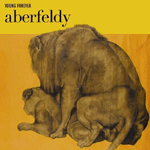 Okay, so this disc came out last August, but I just found it, and I think everyone else should too. I have a strange feeling we'll be hearing a lot about this Scottish pop-rock band, and so the indie UK invasion continues. With an upbeat vibe in the universe of the Shins, lead singer Riley Briggs frequently harmonizes with band mates Sarah McFayden and Ruth Barrie, leading to incredible male/female vocals. With a diverse musical lineup that includes a fiddler, Aberfeldy are definitely not The Smiths, with upbeat music and often upbeat lyrics, you definitely aren't left feeling heavy hearted. The acoustic "Vegetarian Restaurant" will recall Nickel Creek for many Americans, and is a beautifully written love song. The best track on the disc, "Heliopolis By Night" shows off Riley Briggs' vocal range and the humor of the group, just a lighthearted musical romp. So, it's going to take some luck for Aberfeldy to get into everyone's music collection, but it couldn't happen to a happier, better group. Aberfeldy gets a 8/10.



Collection Essential
Sam Cooke – Live At The Harlem Square Club, 1963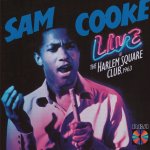 In soul music it doesn't get any better than Sam Cooke. Cooke wrote some of the best songs in American music and changed pop and soul music forever, but for some reason is often overlooked by contemporary music fans. This disc is a live recording of a concert Sam Cooke performed in 1963 (if the title didn't give that away) and is one of the best live recordings in my collection. The energy and voice of Sam Cooke is really the star on this disc that includes his biggest hits. The up tempo and powerful performance of "Chain Gang" exhibits the interplay between Cooke and his adoring audience. On the other side of the coin is the understated version of "Cupid", another Cooke classic, that resists being overdone by Cooke and his band. The party songs "Having A Party" and "Twistin' The Night Away" are performed incredibly, as only Sam Cooke could do. The only omission for me on this disc is the Cooke classic "A Change Is Gonna Come", one of my favorite soul songs, but the track would have been out of place in this party atmosphere. All in all, if you need some soul, this disc is your medicine.


- Greg Norton
© Gear Live Inc. – User-posted content, unless source is quoted, is licensed under a Creative Commons Public Domain License. Gear Live graphics, logos, designs, page headers, button icons, videos, articles, blogs, forums, scripts and other service names are the trademarks of Gear Live Inc.