Find Our Latest Video Reviews on YouTube!
If you want to stay on top of all of our video reviews of the latest tech, be sure to check out and subscribe to the Gear Live YouTube channel, hosted by Andru Edwards! It's free!
Monday June 26, 2006 4:15 pm
Gear Live Interview: Benjamin Rudolph, Parallels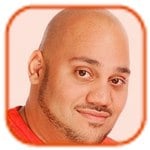 Tweet
Posted by Andru Edwards -
Categories: Apple, Corporate News, Features, Microsoft, PC / Laptop, Software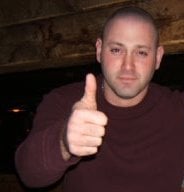 Parallels Desktop has quickly replaced VirtualPC in the eyes of many a Mac user, as the product works (and works well) on Macs running on Intel chips. Throughout it's beta period, the Parallels Desktop for Mac software grew due to the dedicated help from the Mac community. The product is now out of beta and ready for purchase. We caught up with Parallels' Benjamin Rudolph to talk about how to they to where they are today:

Ben, thank you for taking some time to talk with us today. Tell us a little about what you do at Parallels.
Good to be here! I'll keep this short since I'm the least interesting thing we'll be talking about today….I lead our marketing and communications efforts here at Parallels, including PR, product marketing, and partner relationships.

How soon after the announcement of the Intel Macs did development of Parallels Desktop for Mac begin?
We started thinking about a Windows-on-Mac solution when Apple made the announcement that they were moving to Intel chips. Since our virtualization engine was already compatible with the x86 chipset, it was simply a matter of porting the code over to the Mac, refining the API, and getting devices working.
You guys seemed to have come out of nowhere with Parallels. Many were waiting for Microsoft to release an updated version of Virtual PC, and then Apple released Boot Camp. Within a day or two, word got out about Parallels. Did the Boot Camp release overshadow you guys a bit?
Well, we're a pretty new company! We opened our doors last July and launched our Parallels Workstation for Windows and Linux products in December, but we really didn't hit the "big stage" until our Mac product debuted in April. I don't think that Boot Camp overshadowed us. Rather, I think that it was rather serendipitous that we released our solutions in the same week…together, we broke down the barrier that kept the Mac and Windows communities from working together harmoniously.

So, how exactly does the software work?
Parallels Desktop for Mac lets users build virtual machines – essentially, a virtual hardware set on which you can load an operating system – directly on their Mac OS X desktop. Inside that virtual machine, you're able to work with Windows XP, or any other version of Windows, or Linux, or Solaris, or OS/2, or eComStation, or FreeBSD, or even DOS, exactly like you would on a stand-alone machine. Each virtual machine is networked and has its own hardware, and is very stable and performs at near-native speeds.
Our virtualization engine is hypervisor-powered, which means that it inserts a thin layer of software between the host Mac's hardware and Mac OS X that controls critical hardware resources. This enables guest operating systems (like Windows) to avoid having to "dig a tunnel" through OS X to get to the hardware. This technology helps drive great performance and rock-solid stability. Also, the hypervisor enables us to fully support Intel Virtualization Technology, a new hardware and firmware set that's built in to every new Mac. Intel VT gives Parallels a "turbo boost" by helping us keep our virtualization layer thin, so Windows runs more like it would on a real machine, and less like a traditional virtualized machine.
My personal anecdote is that the Windows XP virtual machine that I run on my MacBook Pro is the fastest Windows machine I've ever used…and its not even real!


Compared to Parallels Desktop for Mac, how are the other Parallels products selling? Has the Mac product become your flagship?
The notoriety that we've received from Desktop has been great for us across the board. Our Windows and Linux sales were always strong, but our newfound fame on the Mac platform has definitely flowed over to our other products. We're seeing great sales and high adoption rates for all of our workstation-class products.

Throughout your beta stage, how essential was the feedback you received from the Mac community? Did they truly help shape what is now the release version?
Absolutely! The feedback we received from our beta testers was invaluable…we really couldn't have done it without them. The beta program included more than 100,000 users from 75 countries. We received thousands of feedbacks on bugs, device support, and how to make the product better. We listened to what our users wanted from the product, and we built the product around those requests We really enjoyed working so closely with the Mac community, and look forward to continuing to do so for years to come.

What have some of the criticisms been that you guys have taken into account before the release of the final version of Parallels Desktop for Mac?
I'd say that 99% of the comments that we've received have been either positive or constructive. Most of the constructive comments were about important features like file sharing, fullscreen mode and USB support, all of which we've included in the final version of Desktop. We've also received a lot of helpful suggestions on how to make the product more "Mac-like".

When Microsoft finally releases an Intel-compatible version of VirtualPC for the Mac, what are your plans for competing with them in this space?
You don't win a race by looking over your shoulder. You win the race by focusing on the course ahead. What I mean by that is this; we're a virtualization company, this is all we do. We have the best team in the business and will remain 100% committed to building the industry's strongest, most user friendly, most cost effective products possible. We're confident that our deep experience in this field will keep us ahead of the pack.

A lot of people have been asking about Vista. Microsoft has released Beta 2 to the public, and people want to run that within Parallels. Why can that be done just yet?
Vista requires BIOS to have ACPI support, which is something that Parallels' BIOS does not yet support. We know that many of our users want to run Vista, so this is something that we're working very, very hard on. You have my promise that Parallels will offer ACPI support before Vista reaches general availability, and that we will support Vista as both a primary and a guest operating system.

What is the update cycle going to be like with the product? How often can we expect to see new versions?
We're going to be moving pretty quickly. The best thing to do is make sure that auto-update is on in Parallels Desktop so you can receive and install important updates automatically. If you're not yet a Parallels user, or just want to stay up to date on what's going on, sign up for our mailing list at www.parallels.com.

So you guys are on the PC and Mac. Should we expect to see Parallels appear in other arenas, like the mobile space?
We're of course going to continue our work on the Windows, Linux and Mac Desktop, but we're also going to be moving into the Server virtualization space with some enterprise-class products later this year. Our ultimate goals is to build a suite of virtualization products that help enterprises of any size, budget or platform perform better and save money. Stay tuned for big things from Parallels!

Gear Live thanks Benjamin Rudolph for taking the time to do this interview.
© Gear Live Inc. – User-posted content, unless source is quoted, is licensed under a Creative Commons Public Domain License. Gear Live graphics, logos, designs, page headers, button icons, videos, articles, blogs, forums, scripts and other service names are the trademarks of Gear Live Inc.