Find Our Latest Video Reviews on YouTube!
If you want to stay on top of all of our video reviews of the latest tech, be sure to check out and subscribe to the Gear Live YouTube channel, hosted by Andru Edwards! It's free!
Thursday June 16, 2005 12:43 pm
The Final Cut: "Batman Begins" Better Than Previous Attempts To Follow Up The Original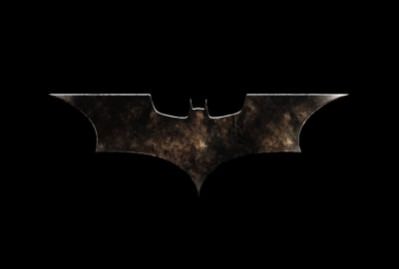 Like some of our readers, I decided to see Batman Begins the day it came out. When I was a child, Batman was one of my favorite superheros, kind of in the way that Spider-Man or the Hulk is to many young children nowadays. I loved Tim Burton's Batman, and I really enjoyed Batman Returns, but when Joel Schumacher's Batman Forever was released I, like many others, lost interest in the Batman series. I didn't even bother to see Schumacher's Batman & Robin, and when I heard that another film would bare the Batman name I was less than enthused. Once I began to see the previews in theaters and on television, the movie began to peak my interest. As I looked closer and saw a new director, a new Batman, a plot that would show me how my favorite superhero came to be and also tie into the 1989 Batman film, I began thinking this film would be well worth a look. I had my Wednesday night planned, and with a package of candy hidden in my pocket, I entered the theater.


In the beginning of the movie, it becomes more than obvious that our hero, Bruce Wayne, has a lot of anger, but we quickly learn why. A young Bruce watched helplessly as his parents are murdered, an act that, as he grew, had him set on only one thing- revenge. Years later fate steps in and Bruce's plan for revenge comes to a screeching halt, and Bruce leaves Gotham and heads to the East. This trip allows him to gain his knowledge of fighting, but he soon learns that his teachers do not stand for the same things he does. Wayne returns to Gotham City, to find it near ruins, overrun with gangsters and corrupt cops. Bruce is slowing losing control of Wayne Industries, but his position gives him access to crucial items that help him create his new persona and to defend the citizens of Gotham. With the help of a straight cop and a childhood friend turned District Attorney, Batman begins to take down those who have turned Gotham in to the slum that it is. A mafia don and a crazy doctor/drug dealer are the targets of Batman's heroic crusade to bring justice to the people of Gotham, but the one thing he wasn't planning on was a past acquaintances' scheme to stop him and bring Gotham to its knees.
Christopher Nolan did an exceptional job directing this film, and all the effects are right on target (the hallucination scenes are especially creepy) and do a great job in aiding with the storytelling. I wasn't too sure what to expect from Christian Bale playing Batman, but I must admit I enjoyed his performance more than I thought I would. Cillian Murphy also played a great part with crazy Dr. Jonathan "Scarecrow" Crane; and Liam Neeson, Michael Caine, Gary Oldman, and Morgan Freeman were great additions to the films cast as well. Katie Holmes was good as Rachel, Bruce Wayne's childhood friend turned Gotham D.A.
Rachel played a different part in the film than I thought she would, and was actually the voice of reason when Bruce's eyes were filled with revenge. Unexpected, but definitely a good use of character. For those of you who enjoy actions sequences, this movie has enough action to keep you entertained with out overdoing it and overshadowing the entire storyline. One thing I didn't expect from this film the humor it provided at times. While it's most definitely not a comedy, there were quite a few lines in the film that had me as well as the rest of the audience laughing out loud. I do have a word of caution about this film however. Previous Batman films were more "child friendly" than this film, so if you're thinking of taking a child under 10 years old, I would advise against it. Some of the scenes in this movie are great for adults, but the building blocks of nightmares for kids.
Overall, I would have to say that this has been one of the best movies I've seen this year. It's got a great story, great effects and action, and a talented cast of actors. This is a movie that captures your attention from the beginning and keeps you interested throughout the film. It doesn't matter if you've never seen a Batman film, or you've seen every Batman film ever made, I'm sure you'll enjoy this film, so when you head to the theater this weekend put Batman Begins on the top of your list of films to see!
© Gear Live Inc. – User-posted content, unless source is quoted, is licensed under a Creative Commons Public Domain License. Gear Live graphics, logos, designs, page headers, button icons, videos, articles, blogs, forums, scripts and other service names are the trademarks of Gear Live Inc.