Find Our Latest Video Reviews on YouTube!
If you want to stay on top of all of our video reviews of the latest tech, be sure to check out and subscribe to the Gear Live YouTube channel, hosted by Andru Edwards! It's free!
Tuesday October 4, 2011 11:17 am
Why Apple is announcing the iPhone 5 in October instead of June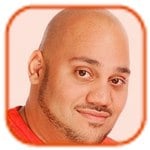 Tweet
Posted by Andru Edwards -
Categories: Apple, Cell Phones, Editorial, Software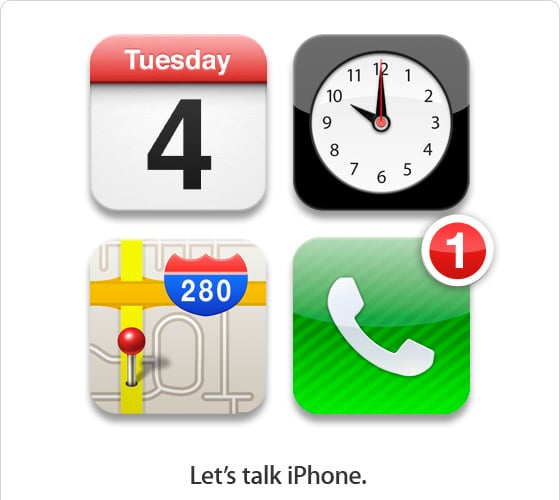 The iPhone 5 will be revealed in under an hour. In all likelihood, it won't be called that—that's just the general name people are calling the device, since it will technically be the fifth iPhone model from Apple. As with any iPhone launch, there have been the obligatory predictions, analysis, and mountains of rumors, but this launch is different from previous ones in a big and obvious way: Apple is unveiling the next iPhone in the fall instead of summer. Why?
It used to be there was a kind of unwritten agreement between Apple and its customers. Apple didn't say word one about any of its products until they were on the verge of general release. On the other side, customers and observers—the whole world, really—could rely on an extremely regular product release schedule: iPods in the fall, iPads in the winter/spring, and iPhones in the summer. It was so predictable you could plan vacations around it.
That is, until this year. Within a month or so of Apple's June Worldwide Developers Conference, Internet buzz started to converge on a consensus: there would be no new iPhone for summer 2011. Soon after, rumors surrounding the when of the iPhone announcement started to become as common as the what. Dates ranging from last August to sometime in 2012 have been floated, but few have had much to say about why there's been a deviation from the usual schedule in the first place.
"People hate to expect something and not see that happening," says Harry Wang, director of mobile product research at Parks Associates. "That 12-month cycle has been ingrained in people's minds since the first iPhone launch."
Of course, no one outside of Apple knows for sure why it decided to hold off on a new iPhone until fall. But from what's happened before and since, not to mention the host of rumors (some more reliable than others), we can make an educated guess about why Apple has broken its unwritten launch-window rule for its flagship device. Here are a few theories:
1. The Software Wasn't There Yet
The simplest answer to the "delay" of the iPhone 5 is that its software just wouldn't have been ready back in June. During its June event, Apple revealed a new version of iOS, per usual, but it also showcased a major new service: iCloud. Apple's answer to the continual (and continually frustrating) syncing of multiple devices to your computer, iCloud is supposed to manage all your device syncing straight from the cloud. iCloud goes hand-in-hand with iOS 5: though they're independent, neither piece of software is all it can be on its own.
But Apple can only do so much simultaneously, and iCloud wasn't going be ready until the fall. At the same time, iOS 5 is a major upgrade, fundamentally changing some of the ways the iPhone has functioned since the beginning (for starters, it'll have a completely revamped notification system and the ability to sync over the air). The new OS probably needed a bit more shakedown time to get all those functions working properly. Rather than release an iPhone early with the promise of a markedly better experience months later, Apple decided to hold off and wait until iOS and iCloud were both fully armed and operational.
"They are probably waiting to have all the pieces in place for the new software so the iPhone 5 can have a better experience than iPhone 4," says Wang. "Otherwise it's just a hardware upgrade, and the hardware doesn't appear to deviate much from the previous version."
2. Apple Has Pushed the Design of the iPhone Too Far
The iPhone 4, even though it's about 16 months old now, is still the industry leader for some elements of its design. The so-called "retina" screen is still the top phone display in terms of pixels per inch. At 0.37 inches deep, it's still the one of the thinnest smartphones on the market. Part of the reason the iPhone is so thin is the external antenna, but that's led to the infamous "death grip" issue. In short, Apple's pushed the iPhone design pretty far, and those choices are now starting to cause plenty of headaches for the company—just witness the cracked glass backs and the huge delay in releasing the white iPhone 4.
Back in the winter, there was lots of noise about the iPhone 5 being a complete redesign, incorporating a larger screen, putting the antenna back inside, and possibly even boasting a tapered "teardrop" exterior. Most of those rumors went away and got replaced by talk about the iPhone "4S," a more incremental upgrade the iPhone 4, which now seems to be the consensus on what's getting revealed tomorrow at Cupertino. But given that Apple has had almost four more months than usual for this iPhone, why would it be less of a hardware upgrade than the last iteration?
It could be that Apple tried to create an all-new phone that's larger, thinner, faster, with no compromises on battery life—and (gasp!) failed. That is, it failed to create a phone that its suppliers could make in quantity at a price that would still turn a decent profit for Apple. After all, since there's no way Tim Cook is taking the stage tomorrow to reveal a phone that's thicker or lower-resolution than the iPhone 4, Apple may have designed itself into a corner with regard to what they can actually put into this thing, at least with current mass-market manufacturing techniques.
"[The iPhone] is kind of a piece of artwork now, but you want to keep pushing the hardware to compete," says Wang. "The Droid Bionic is a good example of going back to the drawing board to touch up a design. It took more than eight months for that device to come out. Technologies are sometimes difficult to support in the manufacturing process."
3. It's the Carriers
Apple finally ended AT&T's exclusive grip on the iPhone (in the U.S. anyway) in January by adding Verizon Wireless as a carrier. If Apple had come out with a new iPhone in June that year, that would have given Verizon just five or six months of having the device, a pretty small window of life for the product. Extending the iPhone 4's life on Verizon seems like a good move to make Apple's new carrier partner happy—at least that's how Wayne Lam, a senior analyst at IHS iSuppli, sees it.
"I think they've deviated because of the mid-cycle introduction of the CDMA version of the phone. I see that as the anomaly. They want to maximixe their revenue streams—most likely, that's the motivation to put off anything new."
I don't buy it, though. First, if that were the plan from the beginning, Apple wasn't doing it or Verizon any favors by keeping mum about there being no iPhone launch in the summer. People still expected a new iPhone in June, and the anticipation of new hardware just a few months away likely kept a lot of people from buying the Verizon iPhone as soon as it launched. Also, if there really was a hardware issue (see above), then Apple may not have known back in January.
The other carrier reason that's more probable is Sprint. Apple was probably still getting its ducks in a row on bringing the iPhone to the nation's third-largest carrier in early summer. To avoid any upgrading-delay problems that may have held back the Verizon iPhone from being as big as it can be, Apple may have figured it was best to launch iPhone 5 on all three carriers at once. (And, no, there almost certainly won't be a T-Mobile iPhone.) Of course, there's also the possibility that the launch was held up so Apple could cement a $20 billion exclusive deal with Sprint, but we'll see.
Is Apple Messing With Us?
All three of these reasons may have played a part, and there are no doubt others that led to the postponement of the annual iPhone party until now. But there's one more that may be in Tim Cook's mind: He consciously wanted to mess with people's expectations. By changing the time of year for the launch, Apple puts its competitors on notice that they can't predict what Apple will do and when. Tim Cook may have figured the world needs reminding that Apple's in charge of its own product schedule, and the world can do nothing but speculate and react. That would be very Apple.
Why do you think the iPhone 5 launch is happening now? Tell us in the comments.
This article, written by Peter Pachal, originally appeared on PCMag.com and is republished on Gear Live with the permission of Ziff Davis, Inc.
© Gear Live Inc. – User-posted content, unless source is quoted, is licensed under a Creative Commons Public Domain License. Gear Live graphics, logos, designs, page headers, button icons, videos, articles, blogs, forums, scripts and other service names are the trademarks of Gear Live Inc.