Find Our Latest Video Reviews on YouTube!
If you want to stay on top of all of our video reviews of the latest tech, be sure to check out and subscribe to the Gear Live YouTube channel, hosted by Andru Edwards! It's free!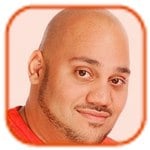 Tweet
Posted by Andru Edwards -
Categories: Internet, Misc. Tech,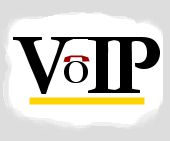 Canada's local phone companies were hoping that VOIP services would be left unregulated similar to other Internet services. Instead, what is expected to happen is that the CRTC will bring VOIP under its umbrella which would mean that the large telcos like Bell Canada and Telus Corp. would need to seek CRTC approval for their prices. This means that if they want to slash prices to compete with VOIP services like Vonage and Primus Telecommunications, they need to go through the proper channels to do so. This gives startup VOIP services and easier time of gaining footing, as well as giving cable companies like Shaw, Rogers, and Videotron the ability to compete.
Read More

| The Globe and Mail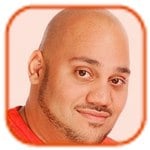 Tweet
Posted by Andru Edwards -
Categories: Music, Portable Audio / Video, Software,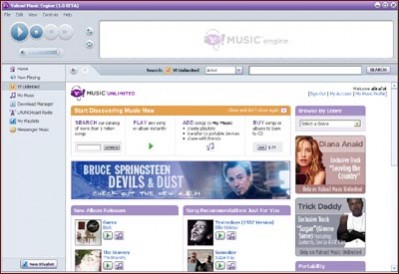 Yahoo! has made a very bold move in the digital audio download arena. Yahoo! Music Unlimited will bring its users music downloads, similar to services provided by Napster and Rhapsody, for the extremely low price of $7 per month. If you purchase one year all at once, it costs just $60 - that is $5 a month! The music is your standard DRM protected WMA format and can be transferred to portable devices, same thing offered by all the other music stores that aren't called iTunes. It even allows you to share music via Yahoo! Messenger. Comparatively, NapsterToGo costs $15 per month. I have been messing around with the interface for a bit, and it is honestly just a bit buggy. My guess is that they will have their programmers working on a new build throughout the day in preparation for launch tomorrow. $60for one year's worth of music? That just may be too hard to pass up.
Read More

| Yahoo! Music Unlimited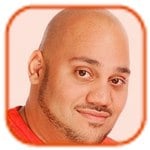 Tweet
Posted by Andru Edwards -
Categories: Marketing, Planning,
The Internet is a crowded place, and as you will notice, it is hard to develop a truly original idea that someone else is not already doing. That being the case, your individuality needs to stem from your own originality. One of your main goals should be to stand out from the pack, positioning yourself in an optimal spot in your marketplace. Here are a few tips on gaining that edge:
Go with something you know. The more knowledge you have about the sector you hope to enter, the greater the chance that those seeking out that information will find your site to be a resource. If you can prove that you know your craft, you will build credibility and a strong rapport with your visitors.
Go with something you love. Building on the first concept, if you can develop something that you are not only knowledgeable about, but are also passionate about, you will gain a nice personal fulfillment from your work. The fun you are having will come across in your work to your readers, as you will likely be more excited about the effort required to make it a success. You will also be able to come into contact with others who share your passion, again making your venture that much more rewarding.
Provide a cost-free resource. Whether you are writing articles or selling merchandise, web surfers are attracted by content which they do not need to pay for. Whether that is an ad-supported RSS feed or a merchandise giveaway, give your visitors a reason to not only be excited about your online presence, but to want to return to see what's next.
Respect your visitors. The one thing plaguing the internet these days is spam. Your visitors want to know that any information that they give you will not be sold or shared with a third party. Put up a privacy policy, and be sure to explain your intentions. If you can gain your visitors' trust, you will then gain their loyalty.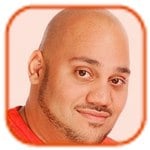 Tweet
Posted by Andru Edwards -
Categories: Planning,
Working on narrowing down all the aspects of your online presence can be mind-boggling. While you may have your ideas right on the tip of your tongue, it is very common to come down with a case of the startup "writers block". When this happens, it is always a good idea to grab a pad and paper and start surfing. Find those websites which you want to take after (or take over!), essentially refreshing your market research. Scribble down the taglines that interest you, note down impressive design schemes, and start developing your own ideas based off of this information. One great resource you can use is del.iciou.us, as just about any concept you can think of can be found using tags. Remember, ideas are not something that can be copyrighted, but just about anything else can be. When doing your brainstorming, be sure to respect the intellectual property of those sites you visit.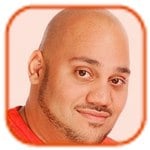 Tweet
Posted by Andru Edwards -
Categories: Cell Phones, Handhelds, Software,

Microsoft has finally announced Windows Mobile 5.0, a.k.a. Magneto, at the 2005 Microsoft Mobile & Embedded DevCon. The software looks fantastic - I am most stoked about the upgraded network support with 3G optimization. Other features include a new mobile office suite (Word, PowerPoint, Excel), a one-handed navigation scheme, improved WiFi, improved BlueTooth, persistent memory to ensure your data will remain safe in the even of battery failure, video calling, push-to-talk calling, external drive support, and USB 2.0. This will all go into the next generation of Windows Mobile Smartphones and handheld devices.
Read More

| Windows Mobile 5.0 Page
Click to continue reading Windows Mobile 2005 Becomes Windows Mobile 5.0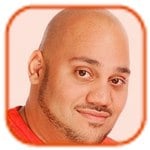 Tweet
Posted by Andru Edwards -
Categories: Features, Mods / Hacks, PC / Laptop,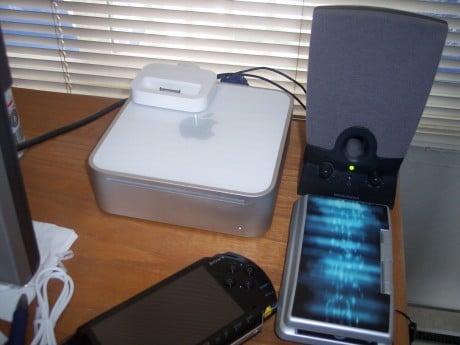 Recently I picked up a PowerBook, and while I expected it to be "okay", I did not expect to fall in love with OS X the way that I have. I am completely smitten. So much so that I had to pick up a Mac mini so that I would have a desktop Mac solution (and because it just calls your name when shopping at the Apple Store). The 80 GB version struck my fancy, but soon I realized that I am not one that enjoys playing mouse cursor beach ball all that much. The mini had half a gig of RAM in it, but the 4200-RPM drive was just holding me back. It was time to upgrade to a 5400 RPM 100 GB drive. Rather than taking it in to a service center where they would overcharge me, I did it on my own. If you want to upgrade your Mac mini's hard drive, read on for our tutorial which takes a look at backing up your data, replacing your hard drive, and restoring your data.
Click to continue reading HOW TO: Back Up And Upgrade The Mac mini Hard Drive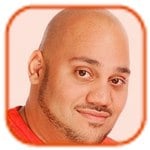 Tweet
Posted by Andru Edwards -
Categories: Internet,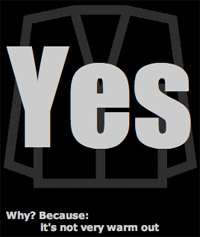 A few people forwarded this site to me this morning, and I just had to mention it because it is just another example of the things you can find on the Internet. Going to a site like weather.com will tell you the conditions of any location you would like. While it is nice to know that it is hailing outside, what weather.com doesn't tell you is if you should wear a jacket before stepping out into said hail. This is where DoINeedAJacket.com comes in. It is simply a site you would go to if you wanted to know if you need to wear a jacket or not, based on your local weather conditions. Take today for example. I put in my zip code, and my results are in the image. You see, I should wear a jacket because it simply isn't that warm outside. Who needs to know the temperature? Apparently, not me!
(Thanks to everyone who sent this my way!)
Read More

| Do I Need A Jacket?

Tweet
Posted by Oscar M. Cantu Categories: Xbox 360,
It's time for more juicy details about Microsoft's next generation gaming console. This could all be fake info with the sole purpose of distracting us, however, we will soon find out what is real and what is just completely made up. One thing about this information that is interesting is that the information was posted on Team Xbox forums and was quickly removed. - Then again, all the misspelling takes that credibility away. If these specs are true, I can only imagine the price tag will be as big as these specs.
Click to continue reading Xbox 360 Specs Leak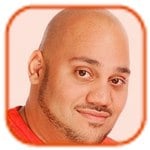 Tweet
Posted by Andru Edwards -
Categories: Features, Planning,
Many Internet businesses are started by people who have only a casual knowledge of the inner workings of the medium. The world wide web is a global, interconnected network of information which people can access from just about anywhere - home or work, computer or cell phone, wired or wireless. This gives you one clear advantage running a business on the Internet over running it in a physical office or brick-and-mortar storefront - unlike a business or resource one would have to travel to, yours is only a click away. There are a few things you should look in to before jumping in head first.
Click to continue reading Do Your Initial Market Research To Get The Edge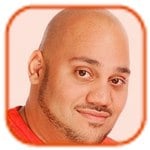 Tweet
Posted by Andru Edwards -
Categories: Business Tools,
Sprint has finally started a hushed down rollout of their EV-DO high speed wireless service. They have recently turned the service on in the Port Columbus International Airport, Charlotte International Airport, Columbus, Ohio, and Kansas City. The next cities scheduled to receive Sprint's EV-DO treatment are Las Vegas, New Orleans, Cleveland, Raleigh-Durham, Des Moines, and St. Louis. While this is certainly a move in the right direction for Sprint, one of the last ones to enter into the high speed mobile data services, they have yet to release any EV-DO capable phones onto their network, therefore you will need to use the Sierra Wireless Aircard 580 card to use the service.
© Gear Live Inc. – User-posted content, unless source is quoted, is licensed under a Creative Commons Public Domain License. Gear Live graphics, logos, designs, page headers, button icons, videos, articles, blogs, forums, scripts and other service names are the trademarks of Gear Live Inc.