Tweet
Posted by Hector Martinez Categories: Video Games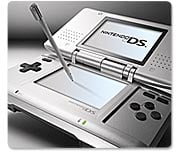 While the ability to share one cartridge for two systems is nothing new...being able to do so
wirelessly
is. Even more interesting though, are Nintendo's ideas to offer downloadable demos from wireless kiosks at various game stores. The most eye-catching idea of all however, would be plans to wirelessly download a new Pokemon by having your Nintendo DS at the movie theatre when a given scene plays out on the franchise's film. I knew there had to be an easier way to get that blasted Mewtwo!
&nbsp
"Yeah, you wish."
&nbsp
Click here to discuss this story on the Gear Live Message Boards.
&nbsp
Read More

| CNet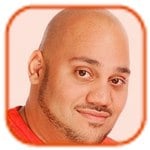 Tweet
Posted by Andru Edwards -
Categories: Video Games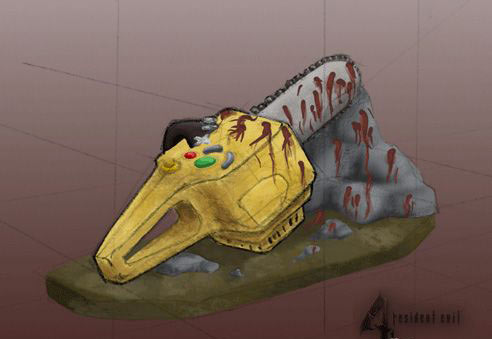 In what has got to be classified as truly weird, and probably downright non-functional,
Nuby Tech
is developing a new controller for the
Nintendo Gamecube
which is inspired by the upcoming
Resident Evil 4
. While special game-based controllers are nothing out of the ordinary, usually it is just a different color scheme with controller remaining pretty much the same. Not so here, as my standard Gamecube controller looks nothing like a chainsaw. While it may be nice for collector's, I don't see much gameplay ability here. Look for the controller in stores in January.
Click here to discuss this story on the Gear Live Message Board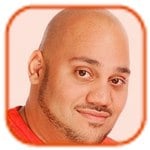 Tweet
Posted by Andru Edwards -
Categories: Software

We all know how great Google GMail is. People have been clamoring for invitations to Google's email service for months, and those that have it flaunt it. Well, since pretty much no one is going to fill up their Google mailboxes with actual email anytime soon, why not use the space for something more useful?
GMail Drive
is just the thing, as it turns the filesystem used on your GMail account into a virtual hard drive. It will show up as a drive within Windows, and you can drag-and-drop files directly to your Google webspace! The downside? You can not upload files larger than 10 MB, which is the GMail attachment size limit. More info on the product:
GMail Drive
is a Shell Namespace Extension that creates a virtual filesystem around your Google GMail account, allowing you to use GMail as a storage medium.
GMail Drive
creates a virtual filesystem on top of your Google GMail account and enables you to save and retrieve files stored on your GMail account directly from inside Windows Explorer. GMail Drive literally adds a new drive to your computer under the My Computer folder, where you can create new folders, copy and drag'n'drop files to.
Oh, and speaking of Gmail,
the Gear Live Gmail Giveaway
is still in full effect. Click around, you may just nab yourself an invite.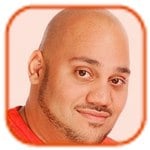 Tweet
Posted by Andru Edwards -
Categories: Software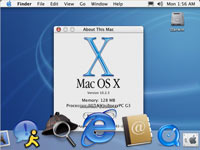 With all the various
XBOX
hacks available, you would think that most would be satisfied with having huge hard drives in their consoles to fill with games. Of course, it's not the right thing to do, but it is the truth. Well, never underestimate the power of the geek. You can now run a completely full (and completely slow) version of Mac OS X on your XBOX. It does take some work, and it is through using the PearPC emulator through an XBOX Linux install - but it's still very cool. If you want to try and install OS X on your XBOX, you can find all the instructions
here
.
Click here to discuss this story on the Gear Live Message Boards
RELATED:
Mod Your XBOX Without a Mod Chip
XBOX Media Center
Tweet
Posted by Hector Martinez Categories: Misc. Tech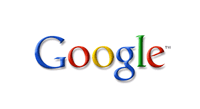 With any business, you need to keep growing or else risk getting overcome by your competitors. Google is really on the mark, looking to start a service that will allow people to search through book text using their engine. Users of "Google Print" will be able to view information about a book and browse select pages, though not the whole book. The pages will also contain links to booksellers, in the classic Google-ad tradition.
Click here to discuss this story on the Gear Live Message Boards.
Read More

| CNN
Tweet
Posted by Hector Martinez Categories: Video Games
In San Francisco, the World Cyber Games Championship is offering a total of $400,000 in prizes for its finalists. Players are pit against each other in a variety of first-person shooters including "Counter-Strike: Condition Zero," "Unreal Tournament 2004" and "Halo", along with other titles such as "FIFA 2004" and "Need for Speed Underground." The World Cyber Games began in 2001 with players from 37 countries in its first year. This year is the first time it has been held outside of Korea, and from now on organizers plan to hold it at different cities worldwide, including Singapore next year. Good to know that you can make a living doing almost anything you love. The little fella here on the right is supposed to be the WCG Mascot.
Click here to discuss this story on the Gear Live Message Boards.
Read More

| CNN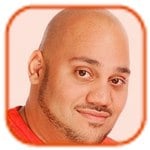 Tweet
Posted by Andru Edwards -
Categories: Cell Phones, Product Reviews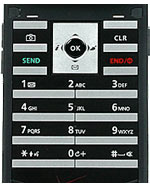 Finally, Verizon Wireless is adding a GSM phone to their product line. In fact, it is the first phone in the United States that can roam on both GSM and CDMA networks. Not bad. The reviewer notes that while it is nice to finally have GSM on Verizon, GSM roaming is going to cost you a pretty penny. It seems Verizon is slowly starting to offer the features that those on other carriers already have, starting with the
Motorola V710
with Bluetooth. Now if only they would make these things as user friendly as the other carriers. And what the hell is up with the keypad?
Read More
| CNet
Tweet
Posted by Hector Martinez Categories: Features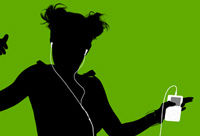 The music industry is going through a serious transformation and resurgence these days. Part of the reason for this is the popularity of portable digital music players, such as the Apple iPod and the Rio Carbon. In fact,
a recent study
found that the global market for mp3 players will generate $58 billion by 2008. You have to wonder, what is it that makes digital audio so enticing in the first place? Today Gear Live takes a look at the allure and the functionality of the MP3 world, so that we could all understand what the fuss is all about.
Click to continue reading The Joys of Digital Audio
Tweet
Posted by Categories: Cell Phones
Exactly one year from when it was originally announced (with a version that was never actually released to the market), Nokia is going to take another crack at entering a new market. Just like with the
N-Gage
handheld convergence device, this item also had to be redesigned before retailers and consumers were willing to accept it. The new phone, the Nokia 7710, is designed to be used as (hold on to your seats) a phone first (not many single use devices anymore, remember when a cell phone was a cell phone?), and second, as a mobile television (the quality is not yet known). Due to the massive market share Nokia has (1 out of every 3 phones sold around the world), there is almost no better company to push this new technology. The service will first be used in Britain on a trial basis before it is hopefully released elsewhere.
Read More

| Reuters UK
Tweet
Posted by Categories: Misc. Tech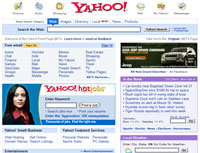 Yahoo! released a
preview version
of its new homepage design which they are claiming will be simpler and more intuitive to what the user wants to see. The web-site directory section, which used to dominate much of the Yahoo home page, will now take up much less room. The news headlines are higher on the page and the entertainment section will be updated more frequently throughout the day. The redesign of the home page coincides with Yahoo's big push of the new "My Yahoo" section which has been extremely popular since its introduction. Customization and listening to its users is definitely something Yahoo is placing plenty of importance on.
Read More

| Yahoo! News
© Gear Live Inc. – User-posted content, unless source is quoted, is licensed under a Creative Commons Public Domain License. Gear Live graphics, logos, designs, page headers, button icons, videos, articles, blogs, forums, scripts and other service names are the trademarks of Gear Live Inc.