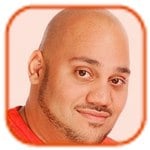 Tweet
Posted by Andru Edwards -
Categories: Productivity, App Updates, Above $10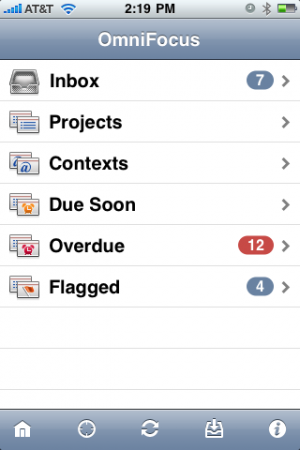 OmniFocus for iPhone has just been updated to version 1.5.1. While that number ma give it the appearance of being a minor update, there are actually plenty of additions, changes, and fixes. Here's a look at the more important ones:
Nearby remembers whether you last used Map or List view.
Added settings for whether the app badge counts overdue actions, due soon actions, both, or neither.
You can assign locations to contexts by editing the nearby list.
Fixed a bug where the map sometimes wouldn't recenter after launching directly into Map view.
Fixed some bugs in the Sync Settings interface.
Removed "mailto" from the Send Feedback email address.
Cleaned up some animation transitions with the item title on the details screen.
Image attachments now display on a black background.
When selecting a start or due date, you can now tap multiple times on the Day, Week, and Month buttons to increment the date further.
Updated the interface for repeating actions. Repeating actions now distinguish between repeating on a fixed schedule ("repeat every"), starting again some period after completion ("start after"), and becoming due again some period after completion ("due after"). Please note that OmniFocus 1.6 for Mac only supports "repeat every" and "due after"; the "start after" option is coming to the Mac in v1.7.
Fixed sorting in the All Actions lists.
Fixed a bug with restoring the top-level All Actions view state during launch.
Inline browsing now works with "Http" URLs, not just "http".
Fixed a bug with unselectable attachment rows.
Contexts once again show a section header between subcontexts and actions.
Fixed a bug where toolbar buttons could disappear after syncing on the Settings screen.
Disabled attachment editing while recording or playing back an audio attachment.
Fixed a potential crash in the Repeat screen.
Improved the margins of the title field on the Title & Note screen.
Fixed a bug where entering a note for a new inbox item could lose your item title.
When filing an action or project, the Move screen once again indents items to indicate hierarchy.
Copying an action now places its task XML, its title (as text), and its omnifocus: link on the pasteboard. You can now paste a link from one task into the notes of another task, then click on the link to switch over to the linked item.
Added support for pasting more types of images into attachments.
Fixed a number of layout issues in the experimental landscape mode. (We're not quite ready to enable this by default yet, but definitely getting closer!)
Fixed some crashes and other bugs with the experimental undo support. (Undo is also still a work in progress, so it's also disabled by default.)
Of course, you'll find OmniFocus for iPhone in the App Store, and the 1.5.1 update is available now.
Read More

| OmniFocus for iPhone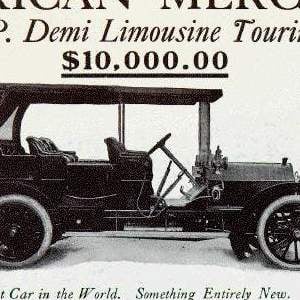 Tweet
Posted by Drea Avellan Categories: Lifestyle, Social Networking, App Updates, Free Apps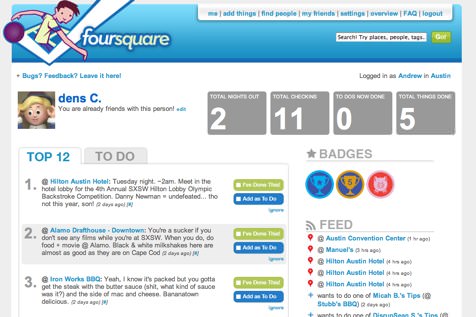 Foursquare has just released version 1.3 for their iPhone app, which now notifies you with a buzz when friends are nearby, via push notification. Foursquare allows you to check-in at different locations, and lets your friends know where you are (this also includes optional Twitter pinging.) What makes this app stand out is the badges system. This system awards you for your activity, whether is checking in to a new place or returning to it for the 100th time. Competitive souls can find subtle amusement by attempting to dethrone majors for locations – people that have been to a specific location many times. If you haven't tried out Foursquare yet, I highly recommend it.
Read More

| Foursquare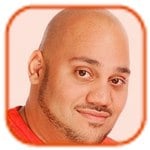 Tweet
Posted by Andru Edwards -
Categories: Entertainment, App Updates, Apple, Free Apps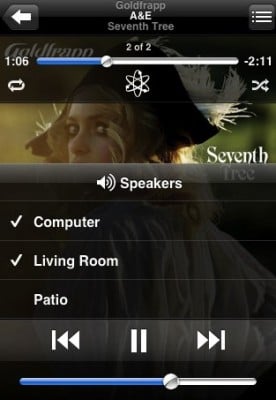 For those of you who use the Apple Remote app to control your iTunes and Apple TV experiences, hit up iTunes to grab the latest update to the app. Remote version 1.3 states that it can "control your Apple TV with simple finger gestures," which is good enough for us. If you have an Apple TV and have yet to try the Remote app, we highly recommend it. It's free, and it's much faster to navigate to content with than using the actual Apple remote control.
Read More

| Apple Remote App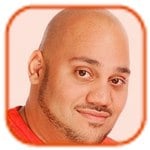 Tweet
Posted by Andru Edwards -
Categories: Productivity, Social Networking, App Updates, $4.99, $9.99
If you've been looking for a simple, clean app for bookmarking pages to read later, you've gotta check out Instapaper Pro 2.0 for iPhone and iPod touch. The app downloads copies of webpages in an iPhone-readable format, and that's just the beginning. You can sort article into folders for better organization, and mark specific articles as favorites, which can then be shared with friends. The app can update articles in the background, so that while you are reading one, the others that you are saved are updated to their most recent versions. There's also a very cool feature that lets you scroll up and down just by slightly tilting the iPhone towards or away from you ever so slightly. It sounds silly, but it works great.
Instapaper Pro 2.0 is available now in the app store, and is currently selling at a 50% discount at $5, down from the normal $10. Oh, and for all you Tweetie fans, did you know that Tweetie has Instapaper support built-in?
Read More

| Instapaper Pro 2.0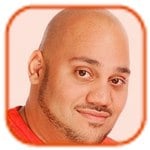 Tweet
Posted by Andru Edwards -
Categories: Social Networking, App Updates, $9.99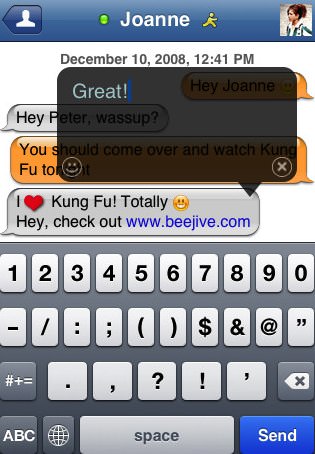 Our favorite instant messaging app for the iPhone and iPod touch, Beejive (pronounced bee-hive,) just got updated to version 3.0. While there are a few nice additions, the biggest is that Beejive now supports push notifications on the iPhone. If you are unfamiliar, this means you can tell Beejive to stay persistently connected to Apple's push servers, even when you close that app. So you can keep a conversation going, while you also check your email, surf the Internet, and more. If you get a new IM, you will get a text notification telling you so, which you can simply close, or use to launch Beejive and take you directly back to the conversation.
Seriously, if you want a downright amazing IM app on your iPhone, consider BeejiveIM.
Read More

| BeejiveIM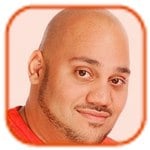 Tweet
Posted by Andru Edwards -
Categories: Productivity, App Updates, Above $10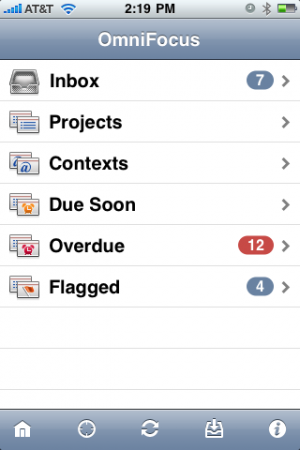 OmniFocus for iPhone, our favorite task management app, is set for an update. OmniFocus 1.5 will require iPhone 3.0, as it takes advantage of some of the new iPhone OS features like Cut, Copy, and Paste, as well as the new Map API. Here's a look at some of the new features you can expect from OmniFocus for iPhone 1.5:
OmniFocus now displays nearby contexts using a map. Touch a pin to see all the tasks in the corresponding context.
You can Cut, Copy, and Paste entire actions by holding down a checkbox in an action list. You can paste into an empty list by holding the "No Actions" text.
You can search through all your projects and actions using the new Search screen.
In Projects and Contexts screens, you can select All Actions to show a grouped list of all actions.
You can set up repeating actions and projects using the new Repeat screen.
Action lists now display each action's due date.
Web links in notes now open inside OmniFocus (rather than launching Safari).
Send Feedback now sends email inside OmniFocus (rather than launching Mail).
We've added experimental support for landscape mode and undo; both can be enabled under Settings.
We want this. Now. You can download OmniFocus for iPhone from the App Store.
Read More

| OmniFocus for iPhone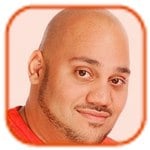 Tweet
Posted by Andru Edwards -
Categories: Social Networking, App Updates, Videos, $3.99, Free Apps
Twitterific 2.0 hit the App Store yesterday, and it is a huge leap forward in terms of being a fully-integrated Twitter client when compared to the preview 1.x version. Hit the video above for a quick visual walkthrough of the interface. The Iconfactory has two versions of Twitterific 2.0 available, a free version with ads, or a premium $3.99 version which removes all ads.
Read More

| Twitterific Pro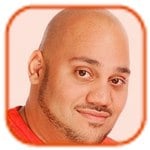 Tweet
Posted by Andru Edwards -
Categories: Music, App Updates, Free Apps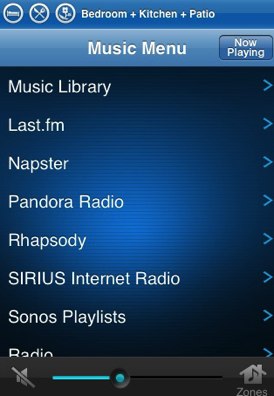 The latest version of the Sonos Controller for iPhone has been released, and it is the one we've been personally waiting for since the app was first made available. Why is that? Well, aside from all the other features, Sonos Controller 2.8.1 now supports DRM-protected Windows Media files, and Windows Media shares show up and are now browsable, as they've always been on the regular Sonos Controller. This means I can browse all my Zune music from the iPhone, and that makes me a happy boy. Here's a look at all the new features:
Full-featured alarm and timer functionality so you can wake up or fall asleep to your favorite music. Set, edit and delete Sonos alarms right from your iPhone.
Support for 7 languages. Now you can control Sonos from your iPhone or iPod touch in English, French, Italian, German, Spanish, Dutch, and Swedish.
PC-free setup of your network music folders.
Support for DRM-protected WMA files.
In order to take advantage of these, you'll also need to update your Sonos system as well, to software version 2.8.
Read More

| Sonos Controller for iPhone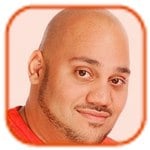 Tweet
Posted by Andru Edwards -
Categories: Productivity, App Updates, Above $10

We always have to give a shout when OmniFocus for iPhone, the one iPhone app that we truly could not live without, gets updated.
The Nearby view now displays each context as soon as its distance is determined, rather than waiting to figure out the distance to each context before showing any results. It also scrolls much faster.
Checkboxes are much easier to touch.
When creating a new action, the keyboard appears immediately rather than sliding in after the screen.
On the home screen, Settings have moved to the Info button in the bottom right corner.
The Reset Database button in Settings will now reset the saved sync password in addition to the database, and will then take you back to the original welcome screen.
Syncing automatically compacts the database on a regular basis, but when syncing is not enabled there's now a Compact Database button in Settings. (There's also some text there indicating how many tasks are stored in how many zip files, so you can tell whether your database could benefit from compacting.)
Added underlying support for the new autocomplete settings for projects and groups which are coming in OmniFocus v1.6 for Mac.
Actions without contexts are no longer considered unavailable.
The OmniFocus for iPhone 1.2 update is available now in the App Store. As with all OmniFocus updates, be sure to synchronize your data with MobileMe or your WebDAV server before updating, just in case anything goes awry.
Read More

| OmniFocus for iPhone 1.2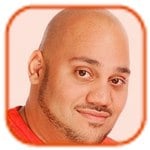 Tweet
Posted by Andru Edwards -
Categories: Productivity, App Updates, Above $10

One of our favorite apps, OmniFocus, has been updated to version 1.1.4. It's a minor upgrade, but it still brings a few welcome changes:
Can now view attachments containing Microsoft Office, plain text, and web archive documents.
Zoom in on attachment using the pinch gesture
Added French, German, Spanish, Italian, Simplified Chinese, and Dutch to available languages.
If you want a tool that will keep your world (and your tasks) organized, look no further than OmniFocus.
Read More

| OmniFocus

© Gear Live Inc. – User-posted content, unless source is quoted, is licensed under a Creative Commons Public Domain License. Gear Live graphics, logos, designs, page headers, button icons, videos, articles, blogs, forums, scripts and other service names are the trademarks of Gear Live Inc.