Find Our Latest Video Reviews on YouTube!
If you want to stay on top of all of our video reviews of the latest tech, be sure to check out and subscribe to the Gear Live YouTube channel, hosted by Andru Edwards! It's free!

Tweet
Posted by Oscar M. Cantu Categories: PC / Laptop,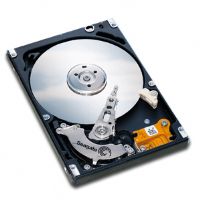 TDK has been able to produce a hard drive head that can write between 150 and 200 gigabits of data per inch. A report also states that TDK will be able to fulfill its promise of mass producing this new technology by 2007 – aiming for small form factor machine drives and DVD recorders. This new technology would be able to write 250 GB of data on a single 3.5" hard drive platter. What you will do with so much space boggles the mind; however, with the HD era approaching fast, these big hard drives really don't seem so ridiculous.
Read More

| The Inquirer

Tweet
Posted by Oscar M. Cantu Categories: Xbox 360,
I know most of you will watch the MTV unveiling, but if you are like us then you will want to know the more gory details regarding the 'X'. What's inside the console, and what can it do? We won't bore you with the details - just enjoy the show courtesy of OurColony.net. We'll have more on the Xbox 360 soon enough.
View The Video

| OurColony.net Xbox 360 Video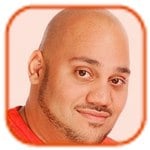 Tweet
Posted by Andru Edwards -
Categories: Internet, PC, Sports,
ESPN today announced the launch of beta testing for the full-feature version of ESPN Ultimate Baseball Online (ESPN UBO) on ESPN360 - the company's customized broadband service. Fans with broadband capability will also be able to download the world's first massive multi-player online sports game from ESPN.com, the leading sports site. Previously, ESPN Spring Training, a limited-feature version of ESPN UBO, was available to fans on ESPN360 during its recent All Access free trial week. Among the enhancements included in the new version are enhanced graphics, new pitching and fielding practice, enhanced crowd reactions, and better artificial fielding intelligence. ESPN UBO will be offered for FREE to gamers until its full launch on July 2. Registration will be available on www.espn.com, www.espn360.com and www.ultimatebaseballonline.com.
The beta of ESPN UBO, developed by Netamin® Communication Corporation, gives gamers a first-person perspective to baseball gaming via real-time online experiences. In the game, fans and gamers compete online with and against other players in 3D virtual stadiums by controlling customized, personalized characters (avatars), playing a particular position, forming teams and leagues and playing against other ESPN UBO participants. Players control their avatar while batting, pitching, fielding, running, stealing bases and every other baseball action. Gamers can practice, play pick-up games, join or found their own teams, compete against rival teams, play in specialized tournaments, and win league championships in post-season play. After creating their own characters, gamers can build their skill level (player stats) through practice and successful play.
The beta version of ESPN UBO features a new graphics engine that runs at 60 frames per second and more than 100,000 polygons per frame - double the quantity of the previous version. Other visual enhancements include dynamic RGB lighting, soft-edged shadows, and natural reflections.
Now, can I ask where the fans are?

Tweet
Posted by Jesse Easley Categories: Wii,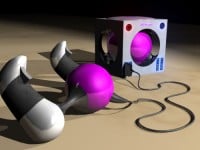 The word has slipped from Monolithic Systems that the Nintendo Revolution is slated to launch mid 2006. Monolithic systems is a company providing RAM chips to go along with NEC's memory for the Revolution. The word slipped durring an earnings conference for the company. There isn't much known about the Revolution since Nintendo has been keeping all information locked in Mario's basement along with the Virtual Boy. All we really know is that ATI and IBM will be providing key hardware and that it will be backwards compatible with the Gamecube (Does anyone still play Gamecube?) More information will be released at E3 next week for sure because Nintendo has finally stated that they will be discussing the Revolution there. Of course we will be there to bring you the information.
"Nintendo clearly does not want to be the last console maker to ship its next-gen system and as such the Revolution is likely to arrive around the same time as the PS3 if not sooner."
Read More

| GameDaily.com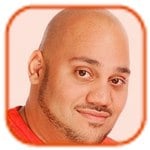 Tweet
Posted by Andru Edwards -
Categories: Corporate News, PlayStation 2, Strategy, Xbox,
Crave builds on highly successful brands and breaks ground in new markets
Crave Entertainment, a leading publisher of console videogames, today announced its lineup for 2005 Electronic Entertainment Expo (E3), to be held May 18-20, 2005 at the Los Angeles Convention Center in Los Angeles, California. Crave will showcase its titles at South Hall booth #996.
World Championship Poker 2: Featuring Howard Lederer - PlayStation®2 and Xbox®
World Championship Poker 2: Featuring Howard Lederer, the follow up to one of the best selling titles for the first half of 2005, features 7 of the world's top poker pros including Howard Lederer, Greg Raymer, Paul Darden, Robert Williamson III, Clonie Gowen, Amir Vahidi, Annie Duke, and Matt Savage. Additionally, WCP2 has a much more detailed one player game, where you now have to work their way up the ranks, starting in your mom's basement. Once you start winning and accumulating money, you can spend your winnings on increasingly better pads, and furnishings. Hit a losing streak, and you may have to hock your stuff to stay in the game.
Exclusive to the PlayStation 2 version of World Championship Poker 2 is support for the EyeToyTM USB Camera (for PlayStation®2), which allows online opponents to see each other as they play, in addition to supporting text chat. The Xbox version of the game supports Xbox Live including Scoreboards, Voice/Chat and Live Aware.
Scheduled for release in Fall 2005, World Championship Poker 2: Featuring Howard Lederer will be available for the PlayStation®2 computer entertainment system and Xbox video game system from Microsoft with an MSRP of $19.99.
Click to continue reading Crave Entertainment Announces E3 Lineup
Tweet
Posted by Devin Categories: Features, Home Entertainment,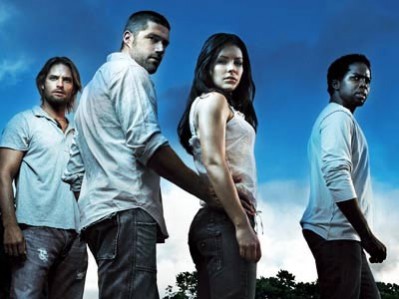 In this week's edition of "The Final Cut", Devin takes a look at some of the upcoming season finales over the next week. A week ago she gave us a preview of the summer movie season. Get ready for a summer full of reruns:
With May Sweeps quickly approaching, many of our favorite shows are coming to their seasons' end. Many questions and mysteries that we've come across during the season are sure to be answered during each shows season finale, and I'm sure it is no surprise to know that most finales will leave us with a cliffhanger, and have us counting down the days to next seasons' premieres. Today we take a look at finale listings from tvtome.com's episode guide for some of the years highest rated shows, and see just what we can expect from some of out favorite TV shows, not to mention what questions we hope get answered.
Click to continue reading The Final Cut: Upcoming Season Finales Sure to Leave Us Wanting More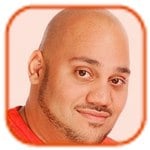 Tweet
Posted by Andru Edwards -
Categories: News,
This just goes to show that developing a unique idea that creates a community with a service that people can get behind can make you a success. Today, Google acquired its thirteenth third party company when they bought Dodgeball.com. If you are unfamiliar with Dodgeball's service, here is a rundown:
Dodgeball is a service designed to get you in face-to-face contact with friends, friends of friends, and even crushes. All that is required is a cell phone with text messaging. You sign up for an account and give Dodgeball a list of email addresses for your friends. These people become a part of your network, as do any friends that they recommend when they sign up. The fun begins when you are out and about. You simply send a text message to Dodgeball as follows:
To: YourCity@dodgeball.com
Message: @NameLocation
Now, Dodgeball is available cost-free in just about every major US city. So if I were doing this from Seattle, I would send a text message to seattle@dodgeball.com, and if I were at the Space Needle then my message would be "@Space Needle". Now Dodgeball goes to work. Any of my friends who are within a 10 block radius recieve an email and/or text message telling them "Your friend Andru is at Space Needle [address here]. Why not stop by and say hi?" It is simple a great meetup tool. Now, you can format your message in different ways so that instead of contacting your friends, it will send you back a list of friends of friends in the area. You can even just typ in a destination, and it will send you a message back telling you the address and cross streets. Google obviously aw the potential in this service, as have many of its users. If you live in a major US city, check them out at www.dodgeball.com.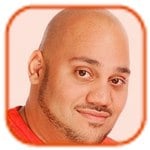 Tweet
Posted by Andru Edwards -
Categories: Productivity,
One thing that can get very overwhelming as far as business is concerned is email. Personally, I receive over 400 email messages per day. If I didn't have a system in place to manage it all, I would quickly become a victim of information overload. Your email client can do a lot more than just display electronic messages sent to you from colleagues and friends. We take a look at a few ways to use email to save time, and bring you even more business, after the jump.
Click to continue reading Make Email Work For You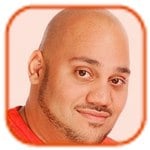 Tweet
Posted by Andru Edwards -
Categories: Announcements, Handhelds, Portable Audio / Video, Video Games,
I4U Future Technology News, the Premier digital gadget online news publication, is set to bring E3 coverage to a whole new level. Journalists will be on hand to bring unfiltered reports to readers, listeners and video viewers worldwide.
"This years E3 is going to be special, even for non-hardcore gamers," states Luigi Lugmayr, CEO of I4U LLC. "The new consoles will also change home entertainment in the near future."
Our team will produce Podcast and video news reports optimized for multimedia devices such as the iPod, Playstation Portable, and Smart Phones from both the big pre-show press conferences and after show events. Microsoft's Xbox 360, Sony's PS3 and Nintendo's Revolution will all make their debuts this year, and I4U will be there to bring you the latest coverage from the show room floor. Look for interviews with the top names in gaming, new console updates, hottest holiday titles and everything else that matters. Playstation Portable owners can look forward to video coverage downloads formatted exclusively for their console.
Click to continue reading Global Gadget Magazine I4U, Gear Live, and Playfeed Announce Exclusive E3 Podcast And Video Coverage

Tweet
Posted by Jesse Easley Categories: Features, Mods / Hacks, PC / Laptop,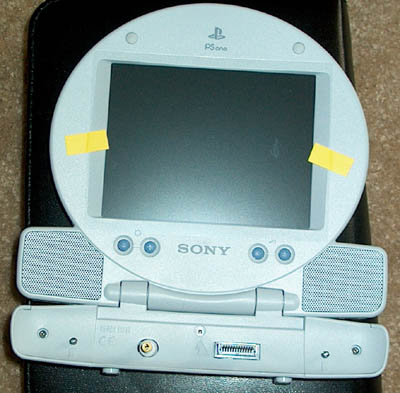 I've been wanting to do something neat to my computer for a long time. I thought of etching something into the side window, thought of adding water cooling, I thought of doing a bunch of things. Well, in my search ventures online to find something neat to do I found a really cool mod to do with your PC using a PSone LCD Screen. Jump on down to see how it went.
Click to continue reading HOW TO: Hack A PSOne LCD Into Your Computer
© Gear Live Inc. – User-posted content, unless source is quoted, is licensed under a Creative Commons Public Domain License. Gear Live graphics, logos, designs, page headers, button icons, videos, articles, blogs, forums, scripts and other service names are the trademarks of Gear Live Inc.