Check out our 2013 Holiday Gift Guide, win some awesome gadgets!
Our 2013 Holiday Gift Guide is in full swing - we are adding our recommendations daily, aimed at men, women, teens, families, techies, and more. If you need help figuring out what to get the people in your life, head on over to our Guide for some ideas. We'll even be giving away some of the items featured this year!
First up? We're giving away an iPad mini, Rdio subscriptions, and more!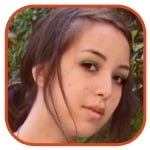 Tweet
Posted by Robin Paulson Categories: Reviews, Independent
I'm sure many, like myself, were disappointed with last month's Crossed, issue #5. Not a single sadistic zombie was to be found! Little did I realize that, until I read Crossed #6, it was merely a calm before the storm. Trust me—it's a huge, effing tempest.
Garth Ennis and Jacen Burrows open the issue with our characters face to face (literally) with an undead eliminated by his own kind. Barely two pages after that, we discover just why Kitrick is as depressed as a Prozac-popping Elizabeth Wurtzel (aside from the usual post-apocalyptic depression, that is). I've got to say: Ennis and Burrows deliver with this flashback.
Just when you think that they're going to feed into your Ichi the Killer-like sadism (yes, you who reads these twisted comics) some more, they throw the cutest, most adorable puppy dog at you! Yes, a puppy dog!
Unfortunately, you don't have much time to fawn over the dog as another revealing past from the bunch comes to the forefront. I'm not sure whose past is worse, to be honest. But I do have some comments about one of them (spoilers after the jump)...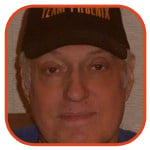 Tweet
Posted by Joel Rosenberg Categories: Reviews, Independent
Well, the pain pills for my broken wrist have worn off enough so that I can form reasonably sane thoughts. Or so the german would have us believe. People come into my fine comic store, The Phoenix of Westchester, and are always complaining about the new generation of superheroes - dull, trite, been there, done that. Then I tell them MY secret identity as an assistant editor at Marvel. I am going to hire you to write a new Marvel comic. You can have access to 70 years of Marvel's library. All I need from you is a new super power that no one has ever thought of and a story line to go with it. Not so easy, is it?
So today's review is of a fine new comic put out by the reputable publisher, Moonstone. It is called M.I.L.F. Magnet. If I have to explain what a Milf is, you might as well stop reading now. The story is about a young superhero named Taser, who, of course, shoots out electricity. He is a poor excuse for a hero who works with the Bastions of Justice whose members ridicule him all the time for his, well, .....shortcomings. Through a comedic series of events, he gets caught up in a love spell which makes his life….interesting. All women cannot stay away from him. A friendly wizard can only modify it so only women over 40 find him irresistible. Much sex and hilarity ensue.
I only brought this book into the store because I found the title hilarious. True, it is border line pornographic and it is surely rated R. But it is probably the funniest book i have read in years. Of course, none of my customers will buy it, but they all have read it and they have all laughed out loud three or four times. It is apparently a one-shot, but I hope they continue it. Real laughs are not easy to come by these days.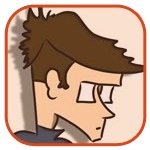 Tweet
Posted by Kris Madden Categories: Editorials, Independent
I've always been a fan of "How to" articles, books, blogs, etc. I blame my dad for my addiction to the DIY lifestyle. As a kid, I would browse through comics with awe and wonder. They were the most beautiful things that I had come across; with vivid colors and pages of action sequences. Why wouldn't I love them?
Even though I racked up quite a collection, I confess: I never read them. I looked through them and admired their artwork often, but considered the dialogue sections of comic books the "boring parts".
It wasn't until I was older that I began reading comics, and while some were tacky and cheesy, others were thoughtful and intriguing. My attitude changed quickly and I became obsessed with comic writers.
When I went to the local comic shop I looked for names like Moore, Miller, Busiek, and Brubaker. As I read more, I wanted to learn how they wrote comic books.
So here are links to Kurt Busiek's comic book writing advice, which I have enjoyed. They're a great resource for anyone looking start writing their own comic books.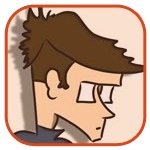 Tweet
Posted by Kris Madden Categories: Editorials, Reviews, Site Announcements, Site Features, Independent
February 2005: Scott McCloud gave a speech at TED regarding what he saw as a possible future for the medium of comics, and called it "infinite canvas". He pointed out that if comic book artists viewed the computer as a window into space then panels could be arranged in more dynamic ways. And not only dynamic, but artists would have an endless number of variations for their panel compositions.The narrative's movement would not be constrained to the dimensions of paper, but instead would be free to move in anyway needed to best tell the story. McCloud gives two examples of this in his speech of this movement and ends with a plea for the expansion of comic books in this format.
February 2009: Microsoft Labs developer Ian Gilman took the idea and ran with it. He created a sequential-art viewing platform, which provides users with the ability to create exactly what Scott McCloud spoke about in his 2005 TED talk. The platform, naturally titled "Infinite Canvas", is in beta testing right now. You can read about its development on his blog.
You can also play around with it and read other comics users have submitted, including artists like "Neil Gaiman and, of course, Scott McCloud.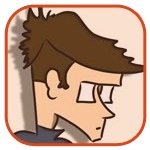 Tweet
Posted by Kris Madden Categories: Reviews, Site Features, Independent
WARNING!: You may spend the entire day at this site!
At least, I almost did. With a user-friendly platform and great functionality toonlet gets my vote for an awesome site to create your latest witty comic strip. The platform works off of a series of "art packs", which contain parts of the character (Head, body, mouth, etc) you can then mix and match until you've created a character you are pleased with and use them in future comic strips. You can also assign emotions to the character and build variations so that you can create multiple comic strips in minutes.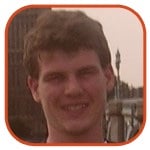 Tweet
Posted by Todd Matthy Categories: Reviews, Independent
Zack Anderson had the world as his oyster. He was a super-villain - when he saw something he wanted, he took it with no fear of the consequences, until he decided to testify against his old boss. Today Zack is keeping a low profile as an office worker lusting after the girl from accounting who thinks he's a creep. Pills have taken away his superpowers and he is at the mercy of a parole officer that wants nothing more than to see him behind bars or killed. Zack wants to relive the glory days of his youth, and is willing to sacrifice his new life to do it. So begins the latest masterpiece from Ed Brubaker and Sean Philips.
Tweet
Posted by Jonas Hinckley Categories: Editorials, Reviews, Independent
I loves me some James Kochalka. His daily strips over at the American Elf site are alternately odd, funny, poignant, life-altering, and/or just plain fun. And while it's rewarding to check in on a daily or weekly basis, it's not until I get the books in my hand that the full picture is revealed; there's much more continuity and grace in reading multiple strips in order that weaves itself like an actual story.
Kochalka uses a four-panel box to document his daily activities (and sometimes lack thereof). After over ten years of strips, he's perfected both his style and the seemingly straightforward but not-so-simple format to distill moments in his life into completely relatable and universal truths. Volume 3 of his collected strips was released just prior to the holidays, and maybe it's the all-color nature or the fact that it delves into Kochalka's life as a father and his wife's next pregnancy in a way that makes me think about my 1-year-old son, but I think it's probably my favorite of the books so far.
Kochalka's been documenting his life in this way since October of 1988, and what may seem random when read separately day by day, once collected into book form, an intimate portrayal of his life emerges, with storylines that build and flow like a good novel. While I'm sure it's not his "life" in that way that any type of documentary is not fully revealing, after following his printed adventures through the years, I feel like I've got a pretty good idea of what the James Kochalka would be like if I were to meet him on the street one day. At the very least, I'd know to ask him how he's doing with his band or what made him mad that day…
Read More

| American Elf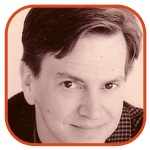 Tweet
Posted by Tom Mason Categories: Interviews, DC Comics, Independent
Aaron Lopresti may be the regular artist on DC's Wonder Woman with writer Gail Simone, but he also likes to hobnob with Hobbits, yearn for Yetis and bound after Bigfoot in his new book "Fantastical Creatures Field Guide: How to Hunt Them Down and Draw Them Where They Live" from Watson-Guptil. I met him back in 1993 when Steve Gerber and Chris Ulm picked him to be the regular artist on the Steve's Ultraverse title Sludge. Aaron has since worked on Spider-Man, The X-Men, Hulk, The Avengers, Batman, Plastic Man, Green Lantern, Superboy, Xena, Star Trek, Gen 13, and Mystic. He even took the plunge and self-published Atomic Toybox and CHIX. You can always find him at Comic Con International in San Diego where he shares a booth with Terry Dodson, but today, you can find him here: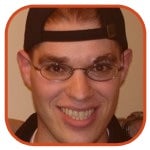 Tweet
Posted by Jeffrey Harris Categories: Reviews, Independent
The recently founded Radical Comics has quickly become known for their mythological updated stories with beautifully painted artwork. Among one of their flagship books was Caliber: First Canon Of Justice, an adaptation of Arthurian myth and legend set in the Wild West. The five issue mini-series is now available as a hardcover collected volume graphic novel from Radical Comics.

In Caliber, vicious Cossacks are causing an uprising between the local Indian tribes and civilians so they can seize control. A half-Native American/Frenchman by the name of Jean Michel or "Whitefeather" (this story's Merlin) foresees the carnage, and sees that a man must wield the weapon Excaliber to bring peace, justice, and law to the land. This version of Excaliber though is no sword, but rather a gun that needs no bullets, but blasts with the power in the hands of a true soldier of justice. The young Arthur's father is a leader in the army, but a Cossack conspiracy leads to the death of Arthur's father, and Whitefeather goes into reclusivity until Excaliber's true owner emerges.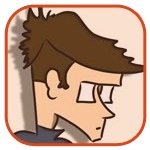 Tweet
Posted by Kris Madden Categories: Editorials, Reviews, Site Features, Independent
In a time when comic book prices are high, you may feel the need to cut down on your weekly comic book spending; but that doesn't mean you have to cut down on your weekly comic book reading. There are comic book artists who have their work available online for your visual enjoyment.
The Shiga Books website refers to artist Jason Shiga who won the 2004 Eisner award for "Talent Deserving of Wider Recognition". The site not only highlights Shiga's work, but also links the reader up with some of Jason's favorite web comics.
Read More

| Shiga Books

© Gear Live Inc. – User-posted content, unless source is quoted, is licensed under a Creative Commons Public Domain License. Gear Live graphics, logos, designs, page headers, button icons, videos, articles, blogs, forums, scripts and other service names are the trademarks of Gear Live Inc.