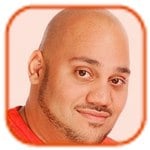 Tweet
Posted by Andru Edwards -
Categories: Movies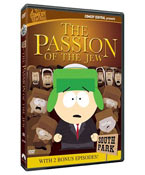 This week's upcoming DVD Releases feature quite a few that people have been waiting for. Depending on who you are, either The Passion of the Christ or South Park: The Passion of the Jew will make your want list. If not, there is always that zany Captain Kirk along with his sidekick Spock to keep you entertained.
Click to continue reading DVD Release List: 8/31/04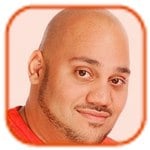 Tweet
Posted by Andru Edwards -
Categories: PC / Laptop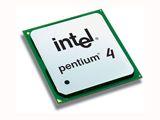 You just gotta love competition. Case in point: Today, Intel announced major price cuts on the Pentium 4 and Itanium line of processors. The high end 3.6 Ghz Pentium 4 enjoys a 35% price reduction, going from $637 to a mere $417. Okay, maybe that is still a bit steep, but there's more. The much more cost-friendly 2.8 Ghz P4 chip went from $117 to $103. Looks like it may be time to consider upgrading.
For you business server types, you will be happy to know that the 64-bit Itanium chips have also had prices dropped, such as the 1.4 Ghz which goes from $2,247 to $1,980. Don't look for a drop on the "Extreme Edition" chips, however, as they remain at $999 USD.
Read More

| vnunet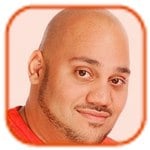 Tweet
Posted by Andru Edwards -
Categories: Features, Product Reviews, Video Games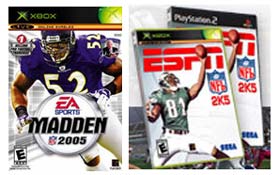 With the recent release of the latest iterations of two great football games, many a gamer has pondered which offered the better play experience. Of course, Madden is the old time favorite having been around for over a decade - however, Sega (now using the ESPN brand) has released a superb game at a value price. Which is better? Gear Live contributing reporter Edwin Soto takes both games for a spin to provide some insight.
Click to continue reading Head to Head: Madden 2005 vs. ESPN NFL 2K5
Tweet
Posted by Hector Martinez Categories: Video Games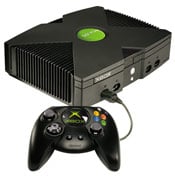 Ever hear the term "Barriers of Entry?" We all knew Microsoft had an uphill battle by trying to take on software giant, Electronics Arts. The result: Microsoft recently shut down its Sports Game Studio in Redmond, Wash., signalling an end to the "NFL Fever", "NBA Inside Drive" basketball and "NHL Rivals" franchises. You may have seen this coming by the way, since EA and Microsoft had already reached agreements to allow EA's sports franchises to be playable on the XBox Live online gaming experience. In related news, Microsoft's separate studio in Utah that develops individual sports games, such as the "Amped" snowboarding title, is not affected by the staff cuts.
Read More

| CNet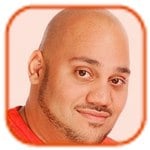 Tweet
Posted by Andru Edwards -
Categories: Hot Deals, PC / Laptop
So, while may of us have receive our
free flat screen TV's
and
free iPods
, many wondered if that was the end of the offers from Gratis Networks. Well, wait no longer - they have now launched
freedesktoppc.com
. Although the computers are nowhere near high end, you still get to choose from four PC models. Let the rage begin all over again. Sign up for your totally free desktop PC
here
. Upon complete signup, you must then complete an offer
and
refer 8 others to do the same.
If you are looking to gain referals, check out the
Gear Live Free Desktop PC Referal Thread
.
UPDATE: The site is back up, and is live (Gratis had previously pulled the site down to finish its design)!
Tweet
Posted by Hector Martinez Categories: Accessories, Product Reviews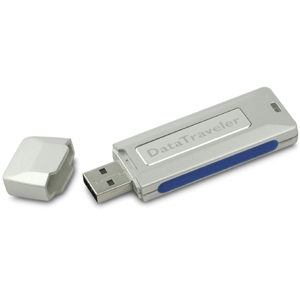 Does anyone even use floppy diskettes anymore? These days, thumb-drives are all the rage. Not only do they hold more memory than conventional diskettes, they're much smaller and faster. We take a look at the tiny, but affordable offering from
Kingston
, their 64-Meg USB DataTraveler.
Click to continue reading Kingston USB DataTraveler Review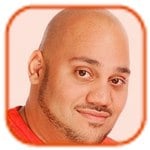 Tweet
Posted by Andru Edwards -
Categories: Video Games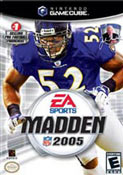 If you aren't convinced yet of the power of the videogame industry, let me introduce you to a little game called Madden 2005. The football game by Electronic Arts reached a franchise record, selling more than 1.35 million copies at retail stores in its first week alone. Mind you, this is a game that retails for $49.99. Most music artists can't even hit the 1 million mark in their first week, and CD's are a third of the price.
Listening to the requests of Madden fans, EA pumped this years version full of new features including user-created leagues, a free EA Sports Premium Pass, and the coup de grace - XBOX Live compatibility.
On a related note, retailers
EB Games
and
Gamestop
have started taking preorders for Madden 2006, which coincidentally, has yet to be announced by Electronic Arts.
Read More

| USA Today
Tweet
Posted by Hector Martinez Categories: Cameras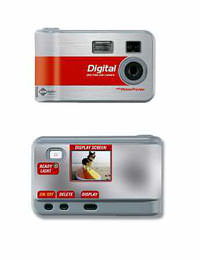 The problem with current digital disposables is that you can't review the images you have just taken. Isn't that half of the benefit of going digital? Pharmacy chain CVS Corp. is looking to change all that by introducing the world's first disposable digital camera with a bright color viewing screen that you to instantly preview pictures. They will retail for $19.99. Hopefully this will convince your parents to begin considering the latest in lifestyle gear.
Read More

| Yahoo News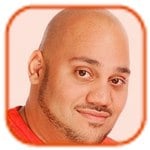 Tweet
Posted by Andru Edwards -
Categories: Misc. Tech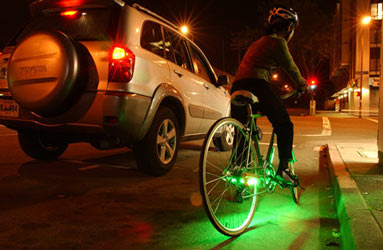 For those of us who can't seem to be able to get Xzibit to pimp our bikes, Fossil Fool has provided the next best thing - The Down Low Glow. Attach these babies to your bike, and you will feel like you are the king of the world. Or more appropriately, you will feel like you are a fool for buying them, which is probably why the word is in the company name. I guess it is a good safety tool since the light can be seen (and laughed at) from all angles, which is an advantage over a regular bike head or tail light. If you would like to purchase the latest technology in bike safety, visit their site.
Read More

| Fossil Fool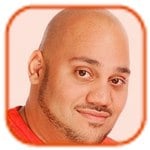 Tweet
Posted by Andru Edwards -
Categories: Portable Audio / Video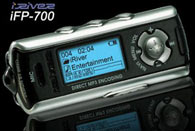 We have received reports from our sources that iRiver and H2O Audio are set to make an announcement about a new product coming through the pipeline. Apparently, surfers, divers, waterskiers and the like have not had the ability to exercise their love of digital audio while engaging in their favorite pastime (You see, water and gadgetry don't play nicely together). However, that is all about to change.
An early press release reveals that iRiver and H2O Audio will be announcing the SV i700 MP3 player accessory for the iRiver iFP-700 series at the end of the month. What does that mean to us? Well, they are calling it the "First MP3 Player for Action Sports". Using the accessory, the MP3 player becomes completely waterproof - headphones and all. There is also an armband accessory that can be purchased, for those that enjoy swimming with two hands. We do not have any images yet, but we will post them as soon as we get them.
Talk about the new SV i700 on the Gear Live Portable Gear Boards!
© Gear Live Inc. – User-posted content, unless source is quoted, is licensed under a Creative Commons Public Domain License. Gear Live graphics, logos, designs, page headers, button icons, videos, articles, blogs, forums, scripts and other service names are the trademarks of Gear Live Inc.