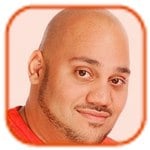 Tweet
Posted by Andru Edwards -
Categories: Portable Audio / Video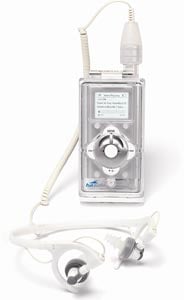 How often have you been out kayaking the wild rapids, wishing you could safely break out your iPod? It would be nice, but alas, water and MP3 players don't play nice together. At least not until H2O Audio came along. They are set to release the SV-iMini, a complete system to make your iPod mini a waterproof music machine. It is basically a waterproof housing that you put the iPod mini into. It is designed in a way that gives you complete click wheel control, along with all other standard iPod functions. The $149.95 USD product also includes a pair of waterproof headphones designed to work specifically with the waterproof casing, although all standard headphones are compatible. The product will be available in December, but you if you just can't wait to spend the cash, you can preorder yours at the
H2O Audio website
.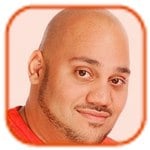 Tweet
Posted by Andru Edwards -
Categories: Features, Music, Product Reviews
This week may have marked the passing of Ol' Dirty Bastard, but the Wu-Tang Legend lives on in their latest greatest hits release. We also take a look at the latest release from the late John Lennon. If you are looking for something truly unique, check out our review of DJ Shadow's "Endtroducing". All this and more in this weeks Playlist.
Click to continue reading Gear Live Playlist: Elliot Smith, Wu-Tang Clan, John Lennon, DJ Shadow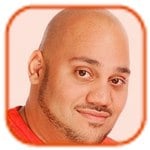 Tweet
Posted by Andru Edwards -
Categories: Movies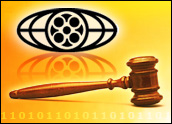 From the "What are they thinking?" department, it appears that the MPAA is going to release a free spyware program that will allow a person to scan a computer to see if there are peer-to-peer programs installed on it. The program is aimed at parents, to aid them in finding out what is on the PC's of their children. In addition to identifying P2P programs, the software will also identify if songs or films have been downloaded. The application will also guide the user in removing material or programs. Sounds nice, until they admit that the software does not distinguish between songs and content that have been legally downloaded and those that may be illegal. So youngsters, time to back up your iTunes collections!
Tweet
Posted by Hector Martinez Categories: Video Games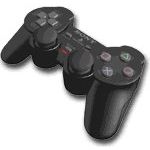 We love our games as much as we love our gear, and this year has the makings of being the best one for gamers ever. There's been a huge focus on producing triple-A quality software across all platforms, and a touch of creativity in the handheld arena as well. Some standout 2004 titles: ESPN2K5, Burnout 3, Halo 2, NBA Live 2005, Doom 3, GTA: San Andreas, GT4, Prince of Persia 2, Unreal 2004, Metroid Prime 2, and Ratchet & Clank 3. On a limited budget, many gamers will have to spread the love into next year, when prices are lowered after the holiday rush. But then in early 2005 we'll have the PSP to deal with. D'oh!
Click here to discuss this story on the Gear Live Message Boards.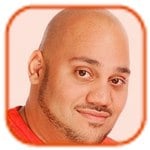 Tweet
Posted by Andru Edwards -
Categories: Portable Audio / Video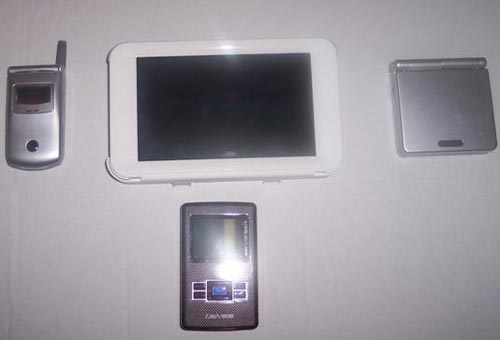 So, we received a DVX-Pod recently to review. Well, the review will be up soon, but for now, check out these images of the product. First impression: There is no better portable video player out there. This screen is beautiful. More pictures after the jump.
Click to continue reading The DVX-Pod Unpacked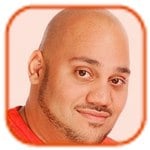 Tweet
Posted by Andru Edwards -
Categories: Announcements
So, you have signed up for every free offer under the sun, but have yet to complete any of them. You send your referral link to all your friends, and join conga lines and it's all in vain. What else is there to do if you want to see the iPods, digital cameras, gift cards, flat screen TV's, computers and the like start pouring in like wildfire? Join
Gear Live: QuickTrade
!
QuickTrade! is a concept developed by Andru Edwards and Ken Harris which will enable its users to quickly and easily complete their "free whatever" offers by providing a database of users who need to complete offers for specific sites. Do you need to get that last DVRs4Free.com referral to get your brand new TiVo? Just do a search at GearLiveQT.com, and you will be shown a list of users who are willing to complete a DVRs4Free offer in exchange for you completing an offer for them which you have not yet signed up for. The result? Both parties have completed a QuickTrade!, and are now one step closer to their free gear.
Gear Live: QuickTrade!
supports all free offer websites. If you find one that isn't listed, simply
let us know
and it will be added immediately so that you can use it to perform your next QuickTrade!. The QuickTrade! service has a one-time membership fee of just $7.50 USD. This gives you unlimited access to the QuickTrade! database. However, if you join and refer 8 others to join as well, you will get your money back.
The missing link in the free gear industry has arrived. Gear Live: QuickTrade! is here, and through it, you now have the power to complete each and every free offer you desire. Check it out at
GearLiveQT.com
. We're very excited and we do hope you enjoy. Now get trading!
Tweet
Posted by Hector Martinez Categories: Movies
Motion capture has been explained a million times on past DVD extras. The interesting thing about about "The Polar Express" was that Tom Hanks supplied the motions for
four
of the characters: a hobo, a boy, the conductor and Santa himself. Plus, they used 152 miniature motion capture sensors to capture facial movements as well. They've been hyping the "breakthrough" technology to publications for weeks before the release. Sure enough, the vistas and the animation has been heralded as stunning, except for a problem with unnaturally "dead-looking" eyes of the characters. We think that the box office results have been hampered by the marketing potential of the story, plus stiff competition. Last weekend, the film brought in only about half the box office results of The Incredibles, which was then running on its 2nd week.
Click here to discuss this story on the Gear Live Message Boards.
Read More

| CNN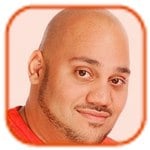 Tweet
Posted by Andru Edwards -
Categories: Home Entertainment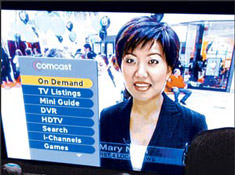 Comcast is finally set to begin rolling out new cable boxes with Microsoft's
Foundation Edition 1.7
software beginning tomorrow to approximately 1 million subscribers in Washington state. Comcast and Microsoft inked the agreement last May, which saw Comcast grant Microsoft the rights to have their set top box software running on 5 million Comcast boxes. The new boxes will allow for much more functionality than you will find on just about any other box. For example, each one will come with a 120 GB internal hard drive and will have advanced DVR functions. This thing can do just about everything a standard TiVo can do, plus more. The dual tuner boxes will allow you to record two shows at once, and they WILL record high definition broadcasts as well. On Demand programming will also be available beginning tomorrow. As for Microsoft, they have just been itching to get into the living rooms of every American home. Along with the XBOX, and Media Center PC's, this is just another channel for them to do so. A Microsoft representative also stated that there is a possibility of having Comcast boxes and Media Center PC's communicate with each other in the future. You can check out the many features of the Foundation Edition 1.7 software by viewing
this video
.
Read More

| Seattle Post-Intelligencer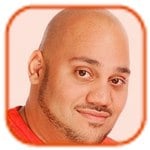 Tweet
Posted by Andru Edwards -
Categories: Video Games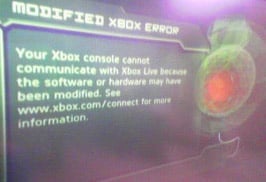 Those of us, um, I mean those of you with modified XBOX's who were looking forward to fragging your friends in Halo 2, Microsoft has finally caught on. Right as Halo 2 launched, Microsoft updated the XBOX Live service to identify users who are trying to connect with a modified XBOX and block them from the service. If you try to connect, it simply won't work - even on boxes that have mod chips that can be switched off. If you go into the network troubleshooter, you will see the error that reads "Your Xbox console cannot communicate with Xbox Live because the software or hardware may have been modified". Damn.
Tweet
Posted by Categories: Home Entertainment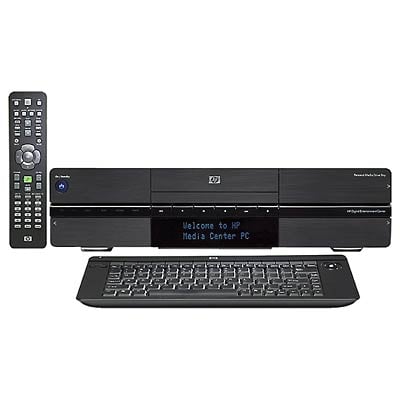 The line between personal computer and home entertainment system appear to be more blurred as each day passes. This is no exception with the all new
HP z545 Digital Entertainment Center
. At first glance it is a normal home entertainment receiver, upon further inspection, it houses Windows XP Media Center, an Intel Pentium 4 3.0Ghz w/HT, 512MB RAM, and ATI RADEON X300 SE Graphics Card with 128MB RAM, a 200GB hard drive
AND
a 160GB Personal Media Drive, a Dual Layer 16x DVD-+R/RW drive. Catch your breath, and we will continue. There is also an integrated Personal Video Recorder with dual TV tuners, a 9-in-1 memory card reader, 2 USB 2.0 ports, a FireWire port, gigabit ethernet, 802.11b/g wi-fi built in, and high-definition audio with 7.1 surround sound...phew!
With all this in a stylish case designed beautifully to blend in with the rest of your components in your entertainment room, the HP z545 Digital Entertainment Center definitely seems to be at the forefront of the living room media hub race, at least here in the US.
Read More

| Sparktoblog
Compare Pricing

| HPshopping.com
© Gear Live Inc. – User-posted content, unless source is quoted, is licensed under a Creative Commons Public Domain License. Gear Live graphics, logos, designs, page headers, button icons, videos, articles, blogs, forums, scripts and other service names are the trademarks of Gear Live Inc.