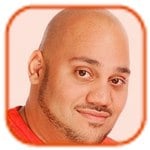 Tweet
Posted by Andru Edwards -
Categories: Internet

On Friday, April 1, Google announced their "Infinity+1" plan for Gmail accounts. The first day, we lucky Gmail account holders gained about 1MB. The second day, the gains appeared to slow down somewhat. We weren't holding our breath, considering the announcement was made on April Fool's Day - and sounded pretty foolish to boot. Here are the details of the Google storage algorithm:
Gmail is currently rising at 1/1000 MB every 25 seconds
A 1MB increase takes a little over 6 hours and 56 minutes
Every day storage increases by 3.456 MB
By April 1, 2006, Gmail accounts will be up to about 3300MB
It takes 289 days to increase 1 gigabyte
So is Google really going to just continue to increase storage infinitely? A look at the source code indicates that the madness will end when mailboxes reach 2075 gigs:
That only applies until it reaches 2075 MB. Check the source:
var CP = [
[ 1112331600000, 1025 ],
[ 1112439600000, 2050 ],
[ 1113062400000, 2075 ]
];
Oh well.
Read More

| Wesbran.com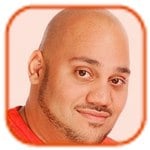 Tweet
Posted by Andru Edwards -
Categories: Video Games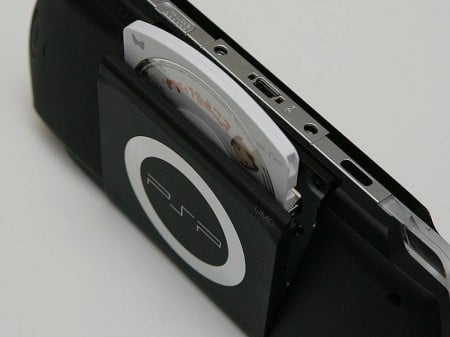 Okay, so you want to play a PSP game against a friend or two and you only have one copy of the game. On Sahas Katta's blog, he tells how he and a friend played Twisted Metal multiplayer with only one copy. Basically, it involves starting a multiplayer Ad-Hoc game with an unlimited amount of time. After the game has booted up on a system, you remove the game disc and place it into the next PSP. That next PSP joins the Ad-Hoc game set up by the first, and they are set. You can continue this with as many PSP's as are allowed to play the multiplayer game. There are a few other intricacies to making it work nicely, so check it out. This one is just too cool.
Read More

| Sahas Katta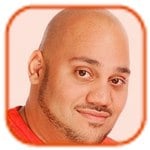 Tweet
Posted by Andru Edwards -
Categories: Accessories, Mods / Hacks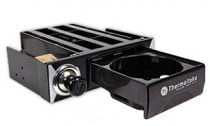 What the heck? Apparently this thing has been around for a while, but it's news to me. Basically, the Thermaltake Xray fits into a 5.25" drive bay, and provides a bit of comfort for chain smoking, beer-swilling computer users. You see, the Xray provides both a beverage tray and a cigarette lighter. The light can be removed, and you can use the port to charge in-car accessories like a cell phone. Now you can finally be the envy of the LAN party - it's just sad that it took this to get you there.
Read More

| ThermalTake Xray Product Page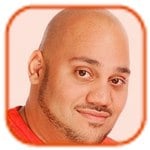 Tweet
Posted by Andru Edwards -
Categories: Peripherals, Video Games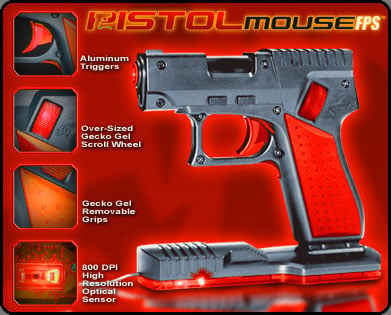 For those of you looking to blur the line of fantasy and reality even more, check out the PistolMouse FPS. Basically, this is a gun shaped mouse meant to be used in computer first person shooters. Rather than using your mouse to frag others with a quick left-click, you can now actually pull the trigger to take down your foes. Don't know how comfortable this would be, or how accurate - the manufacturer, MonsterGecko, says it increases accuracy, but that is what they are supposed to say, right? Nonetheless, it costs $39.95 with a 30-day money back guarantee. It works via USB on Windows, Mac, and Linux boxes.
Read More

| MonsterGecko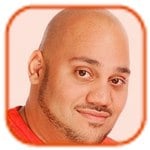 Tweet
Posted by Andru Edwards -
Categories: Portable Audio / Video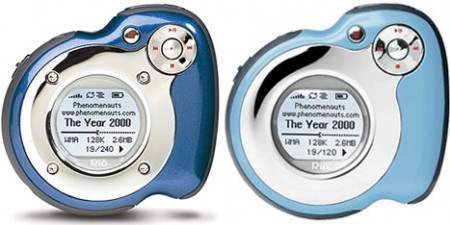 Rio has dropped a budget priced Forge on us - the SE510. The higher-end Forge, pictured above on the left, is darker in color and has porthole screws. Other than that, they look exactly the same. The new SE510 is a 512 MB flash-based MP3 player, but unlike the Forge, it does not have an integrated FM tuner or SD card slot. The end result - the SE510 is about $25 cheaper than the Forge. It looks like Rio has chosen to continue the odd naming scheme for the budget versions of their audio players.
Read More

| DAPreview

Tweet
Posted by Oscar M. Cantu Categories: PC / Laptop

If IBM is going out, they are gonna do it in style. IBM has announced the lightest laptop featuring their built-in fingerprint reader along with new software that helps keep the notebook working in top performing condition. The X41 weighs in at 2.7 lbs and comes bundled with software that will keep your notebook up to date and will also help recover information lost as a result of software failure. The notebook comes equipped with a 12.1" XGA display and is powered by an Intel Pentium M 1.50 GHz processor. The X41 will be available April 12th and will set you back at least $1,999.
Read More

| Yahoo News

Tweet
Posted by Oscar M. Cantu Categories: Accessories, Handhelds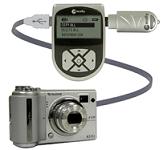 Ever wanted to transfer some files from your friend's USB flash drive to yours, but didn't have a computer around? With the SyncBoxII from Macally, you will never have that problem again. The handheld device allows you to transfer files from devices that use USB ports to other USB devices. This is great alternative to Apple's iPod Camera Connector since it's not iPod-specific. Now for the money question: Can it support iPod to iPod (or other hard drive based digital audio players) music transfers? No word yet, but time will tell. The MSRP is set at $49.95, and the web site states the SyncBoxII will be "coming soon".
Read More

| Macally Product Page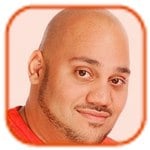 Tweet
Posted by Andru Edwards -
Categories: Handhelds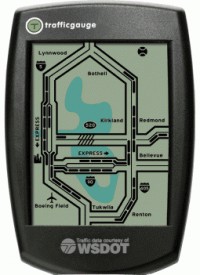 If you live in Seattle (like me) or Los Angeles, you know a thing or two about traffic. I-5 can be a total nightmare during rush hour. TrafficGauge brings a portable device that alerts you to the traffic conditions in realtime. It runs on two AA batteries and lasts for about six months. It doesn't win any points for looks, and I wonder what the benefit it of dropping $50 in addition to the $5 monthly fee on the device when I can just turn on the news at home or on the car radio. The reason I mentioned Seattle and LA earlier is because TrafficGauge only supports these two areas for the time being.
Read More

| TrafficGauge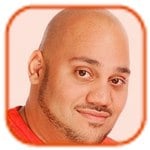 Tweet
Posted by Andru Edwards -
Categories: Portable Audio / Video
MTV has launched a beta version of their new broadband digital entertainment service called MTV Overdrive. Using the service, you are able to download the latest news, music, live performances, short form shows and music videos directly to your PC. All of the media is DRM protected. As the site describes:
The videos on MTV Overdrive are encoded in Microsoft Windows Media 10 format to insure the maximum possible video quality. In order to offer you a broad selection of full-length music videos on-demand and free of charge, MTV Overdrive uses Windows Digital Rights Management (DRM) to protect the videos from unauthorized re-distribution. Unfortunately, Microsoft's Windows Media Player Plug-in for Macintosh does not currently support DRM. When DRM support becomes available for Macintosh, MTV Overdrive will work to support Macintosh.
So, Mac users are going to have to look elsewhere for now. Still, it is always cool to see more services offering free video content. One other negative - the service mus tbe used with Internet Explorer, as Firefox is not compatible.
Read More

| MTV Overdrive via Boing Boing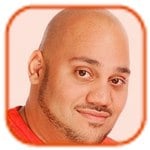 Tweet
Posted by Andru Edwards -
Categories: Internet

Yagoohoo!gle brings you search results from the two most popular search engines on the web. It works nicely if you want to cover all your bases with your searches, although the results are displayed in a split-screen window (buy hey, no ads!). Use it with Firefox to open results in a new tab, and you are all set. Nifty.
Read More

| Yagoohoo!gle
© Gear Live Inc. – User-posted content, unless source is quoted, is licensed under a Creative Commons Public Domain License. Gear Live graphics, logos, designs, page headers, button icons, videos, articles, blogs, forums, scripts and other service names are the trademarks of Gear Live Inc.