Find Our Latest Video Reviews on YouTube!
If you want to stay on top of all of our video reviews of the latest tech, be sure to check out and subscribe to the Gear Live YouTube channel, hosted by Andru Edwards! It's free!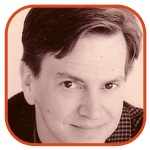 Tweet
Posted by Tom Mason Categories: Editorials, Interviews, Television, DC Comics,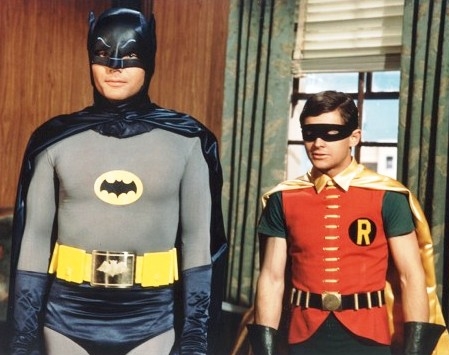 Psst. Want some Gotham? It's up for grabs. It's not the actual city that's on sale, although that might be a plot twist in Batman Incorporated.

My pal Jim Beard's book, Gotham City 14 Miles: 14 Essays on Why the 1960s Batman TV Series Matters, is on sale now.
It features essays about the classic Batman TV series that starred Adam West and Burt Ward. Contributors include Timothy Callahan, Peter Sanderson, Jim Beard, Joseph F. Berenato, Chuck Dixon, Becky Beard, Robert Greenberger, Michael D. Hamersky, Michael Johnson, Paul Kupperberg, Michael S. Miller, Will Murray, Jeff Rovin, Jennifer K. Stuller, Bill Walko, and Robert G. Weiner.
Click to continue reading Batman: Gotham City For Sale!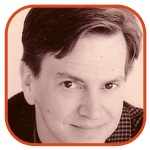 Tweet
Posted by Tom Mason Categories: Editorials, Movies, Television, DC Comics, IDW Publishing, Independent, Marvel Comics,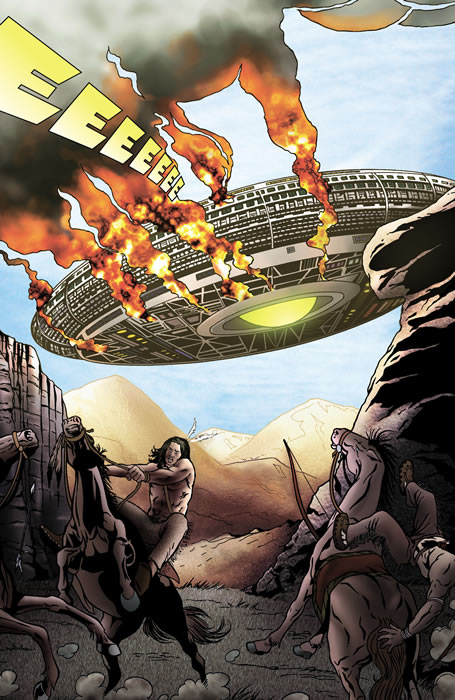 It's the week before Christmas for many people, and we begin, unfortunately, on a sad note. Veteran industry colorist Adrienne Roy passed away this week. ComicMix has the details of her long-running career as a colorist for hundreds of DC's Bronze Age comics. I did not know that she was once voted "Most Beautifully Tattooed Female." She was well-known and highly-regarded, so there are certain to be other remembrances - like this one by Mark Evanier - around the internets.

Cowboys: Robert Orci talks about the upcoming Cowboys & Aliens movie, and Harrison Ford: "I'm assuming Spielberg called in some kind of a favor, because we were shocked to hear that he was interested."

Crime: Novelist and funnybook writer Gary Phillips chooses his favorite crime and mystery graphic novels of 2010 for The Rap Sheet. Yes, Darwyn Cooke's Parker: The Outfit is in there, but so's a bunch of other cool stuff I need to check out now.
Click to continue reading Weekend Reading: Cowboys & Aliens, Jacques Tardi And Adrienne Roy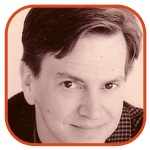 Tweet
Posted by Tom Mason Categories: Editorials, Movies, Television, DC Comics, Image Comics, Marvel Comics,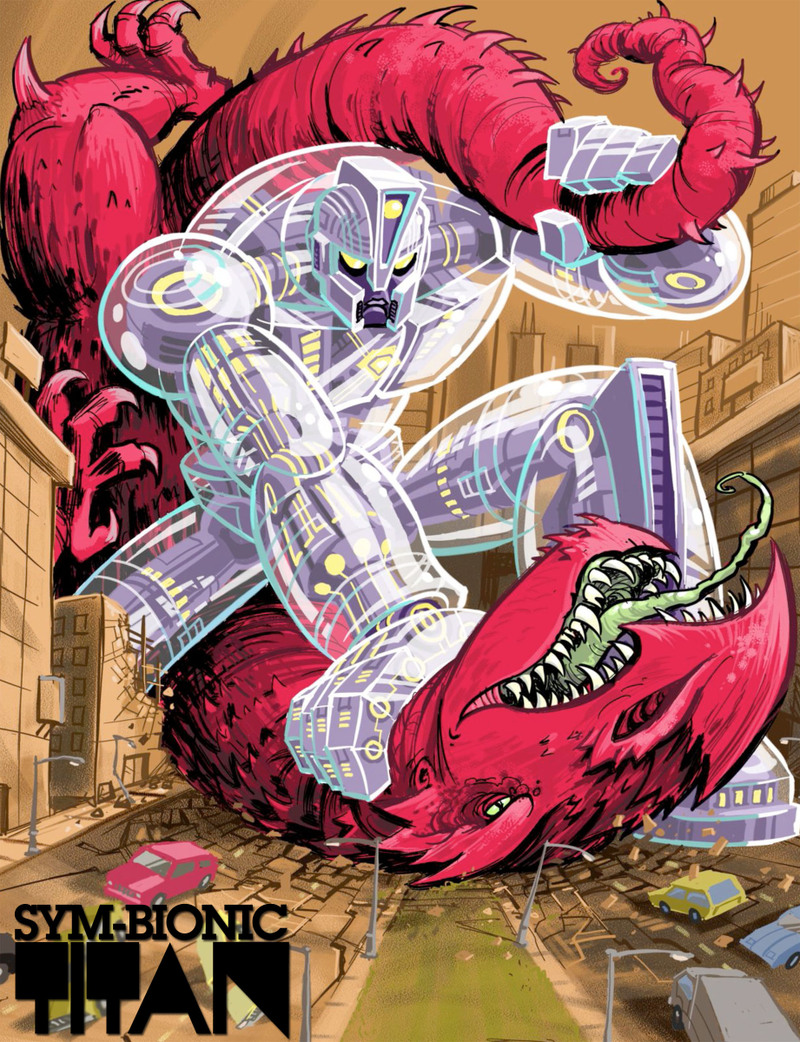 ASIFA-Hollywood announced their nominations for the 38th Annual Annie Awards this past week.
The essential animation blog, Cartoon Brew, has a complete list of the nominations.
If you like controversy, be sure to read the comments, too!
A couple of people with comic book connections popped up on the list of nominees.
Stephen DeStefano, artist on Lucky In Love from Fantagraphics, is up for Character Design in a Television Production for his work on the Cartoon Network series Sym-Bionic Titan.

Phil Hester and Andy Kuhn's Image Comic Firebreather, the Cartoon Network original movie that aired at the end of November, got itself two nominations. In the category Production Design in a Television Production, Barry Jackson is one of the nominees. In the category Directing in a Television Production, director Peter Chung was nominated as well.
Click to continue reading Annie Awards: 2010 Nominations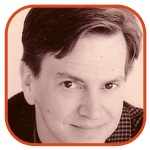 Tweet
Posted by Tom Mason Categories: Editorials, Reviews, Television, DC Comics, Image Comics,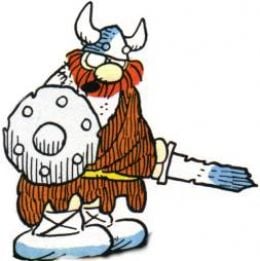 If you need to take a break from Christmas shopping and sit down in front of a warm computer and fill your body with the sweet, sweet taste of egg nog, here are some nice links to keep you company.

I love Christmas cards from cartoonists, and Hogan's Alley has posted a whole pile of them from Dik Browne, creator of Hagar The Horrible and one of the greatest cartoonists, ever. As if that weren't enough, there's this: "Every year since 1936, the Newspaper Enterprise Association has syndicated a Christmas strip. In 1968, Jack Kent produced a daily-only King Aroo sequence, which we are thrilled to present here!"

Castle: If you like Nathan Fillion's TV series, you're not alone. Here's what one loyal fan created.

Amazons: David E. Kelley talks about his Wonder Woman project. The bottom line: don't get your hopes up.
Click to continue reading Weekend Reading: Walking Dead, Castle and Wonder Woman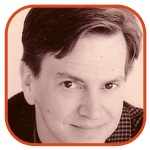 Tweet
Posted by Tom Mason Categories: Editorials, Interviews, Movies, Television, DC Comics,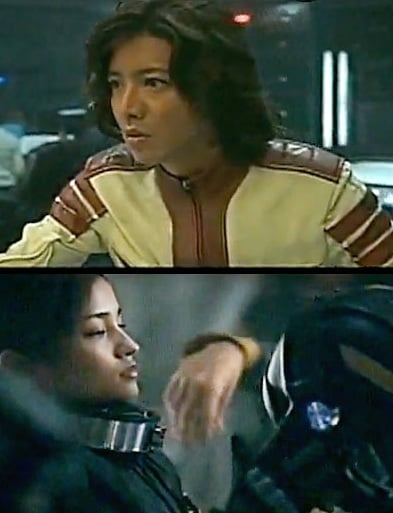 Movies, TV, and video games! This week had it all. And even some stuff about comic books. Let's take a look:

Star Blazers: There's a new live-action Star Blazers movie coming, and Forces of Geek has 7-minutes of it. You know you want to see it, twice.

Mike Grell: Here's a short interview with the writer/artist on Warlord and Jon Sable Freelance. "Grell plans more with his popular Jon Sable character and has hopes that Starslayer may make its way to the movies."

New Comics Friday: Gary Tyrrell at Fleen catches up on some webcomics he was previously unaware of.

Raven: Comic Book Resources is reporting that the CW is interested in a TV series on the mysterious Teen Titans character. This is a way better idea than Aquaman or Green Arrow. I also like it because that means my pal Marv Wolfman gets some checks (as does George Perez) for creating her.
Click to continue reading Weekend Reading: Star Blazers, Shazam! And Monty Python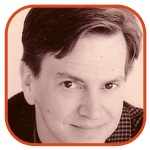 Tweet
Posted by Tom Mason Categories: Editorials, Television, Dark Horse Comics, DC Comics,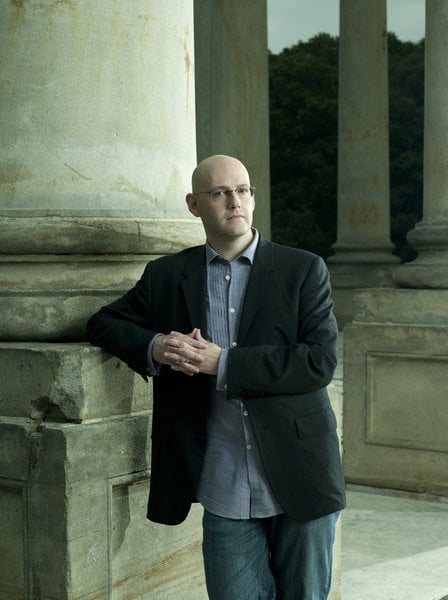 Remember when The History Channel was just D-Day Invasions, tank battles and old guys talking about shooting Nazis?
That changed with shows like American Pickers and Pawn Stars.
And it's going to be a little different tonight (December 2; check local listings). Author and comic book writer Brad Meltzer (DC Comics' Identity Crisis & Dark Horse's Buffy The Vampire Slayer) is the host of a new reality TV series called Decoded, about solving some of history's mysteries.
Of course, this is the modern era so it won't be a bunch of gray-haired white people sitting in leather-bound conservatories holding court and being intercut with archival footage of beachheads and bombing runs.
Nope. Meltzer and his gang of historians have made it a race.
Click to continue reading Brad Meltzer: Decoded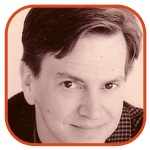 Tweet
Posted by Tom Mason Categories: Editorials, Movies, Television, DC Comics,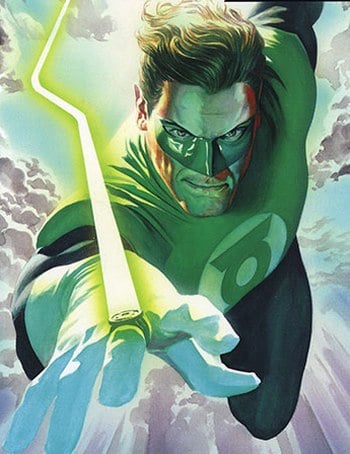 I spent Thanksgiving outside the US this year so I'm stuffed with stir-fried shrimp and chocolate ice cream, which made for an excellent breakfast of leftovers, because that's just how I roll.

If you're out and about shopping now for the holidays, here's the best Holiday Shopping Gift Guide you're ever going to need for the 2010 credit card season, courtesy of Tom Spurgeon at The Comics Reporter.

Let's see what else is going on:

Green Lantern: If you've been in awe of the new Ryan Reynolds trailer for Green Lantern, there's at least one person with an alternate view worth reading: Ricky Sprague at Project Child Murdering Robot. "The Green Lantern Corps is their 'muscle,' enforcing their rules of righteousness. They take creatures from various parts of the universe and have them fight 'evil.' There are lots of different GLs, made up of different species from different planets. You can see where this is starting to get lame."
Click to continue reading Weekend Reading: Green Lantern, Joss Whedon, Jack Kirby And James Bond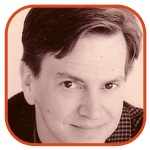 Tweet
Posted by Tom Mason Categories: Editorials, Movies, Television,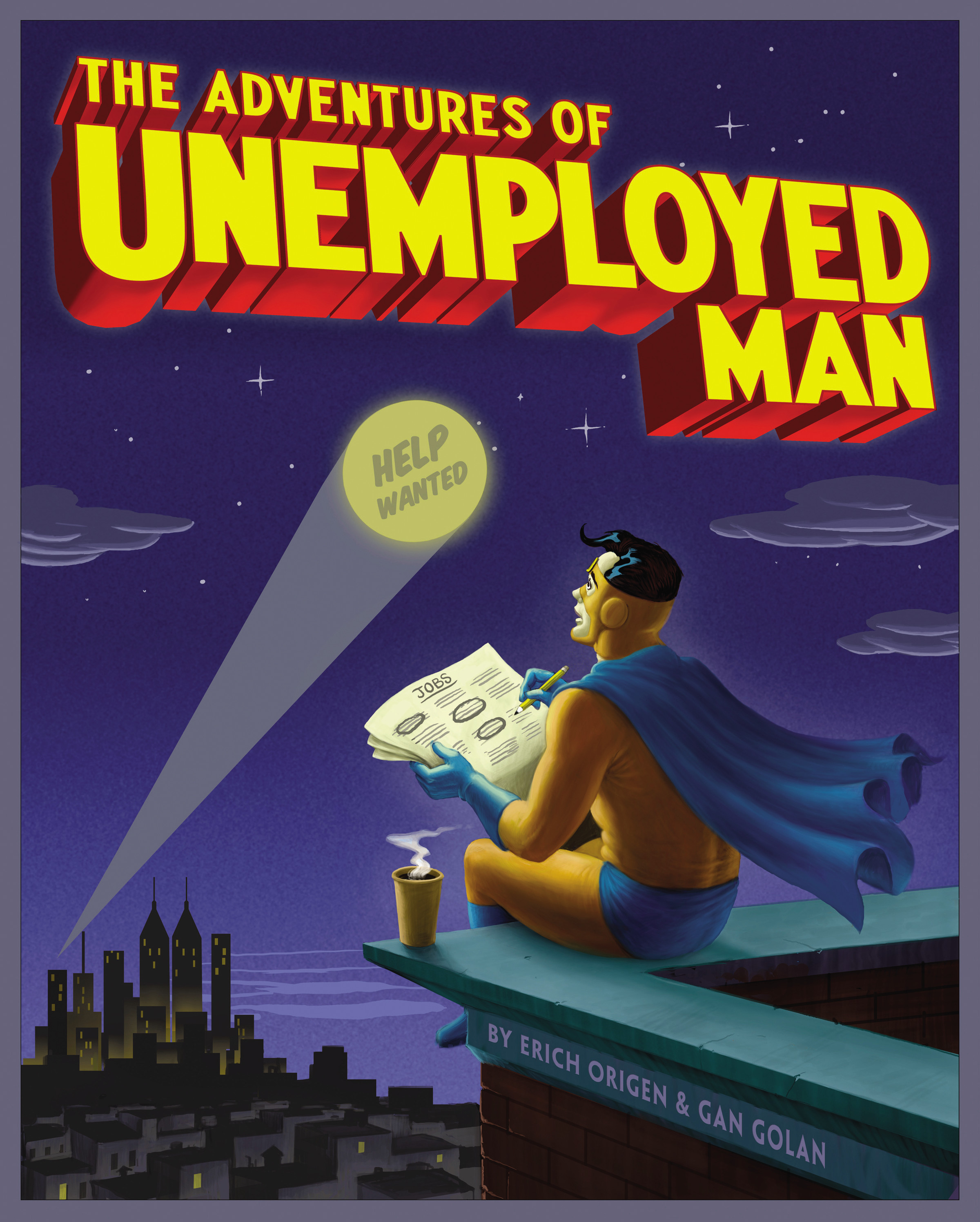 Everyone's gearing up for Intern Season again and here are some of what's available in the world of comics and related fields.
A "TV/Film Production Company and Comic Publisher in Brentwood" (that's Los Angeles for you non-natives) wants a Winter Intern. This company "focuses on comic book-based film and television in both live action and animation. Some prior experience in entertainment preferred for this unpaid position.
Riot Games, creators of League of Legends, wants a Creative Design Intern for their Los Angeles office. Lots of qualifications and job duties, so you'll be putting in the time and effort. Compensation goes one of two ways: college credit, or some kind of payment commensurate with your experience.
Disney Publishing is looking for a Creative Development Intern to work on Disney's Family Fun magazine. It's a magazine for parents with kids aged 3-12. Remember it's Disney so "positive attitude is a must!"
Good luck, job seekers!
[Artwork: The Adventures of Unemployed Man from Little, Brown & Company]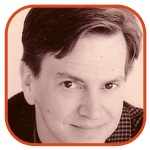 Tweet
Posted by Tom Mason Categories: Editorials, Movies, Television,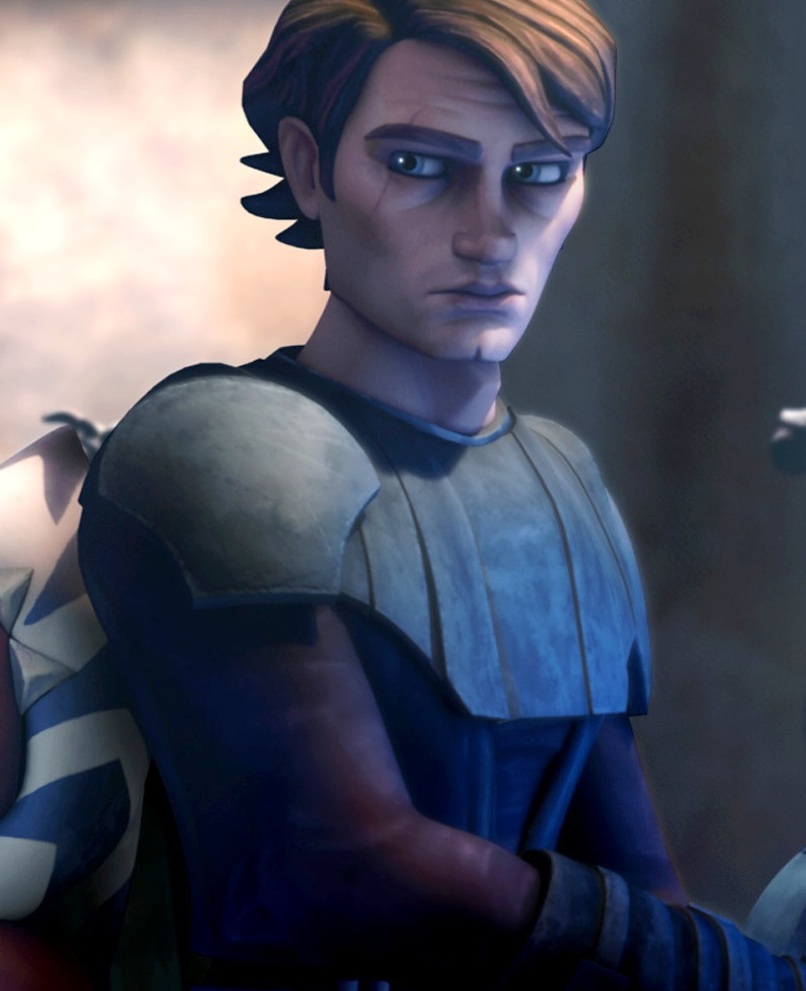 There are a bunch of interesting, and decidedly off-the-beaten-path jobs out there and some of them have only a tenuous connection to comics, but I like them nonetheless. Let's take a look:

Industrial Light and Magic is looking to fill several positions, and while they're not technically comic book jobs, they are for artists in the following areas: Animation (Character), Animation (Cloth), Animation (Facial), Animation (FX), Animation (Hair/Fur/Skin), Animation (Traditional), Compositing / Lighting / Image Processing, Lighting, Matchmoving and Rotoscoping. I think they're too spiffy not to pass along.

USC is looking for an animation director or artist for the role of University Professor for their John C Hench Division of Animation and Digital Arts. USC, by the way, is the University of Southern California, where it's nice and warm and sunny.
Click to continue reading Comic Book Jobs: ILM, Lucasfilm And USC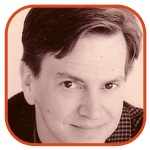 Tweet
Posted by Tom Mason Categories: Movies, Television, Image Comics,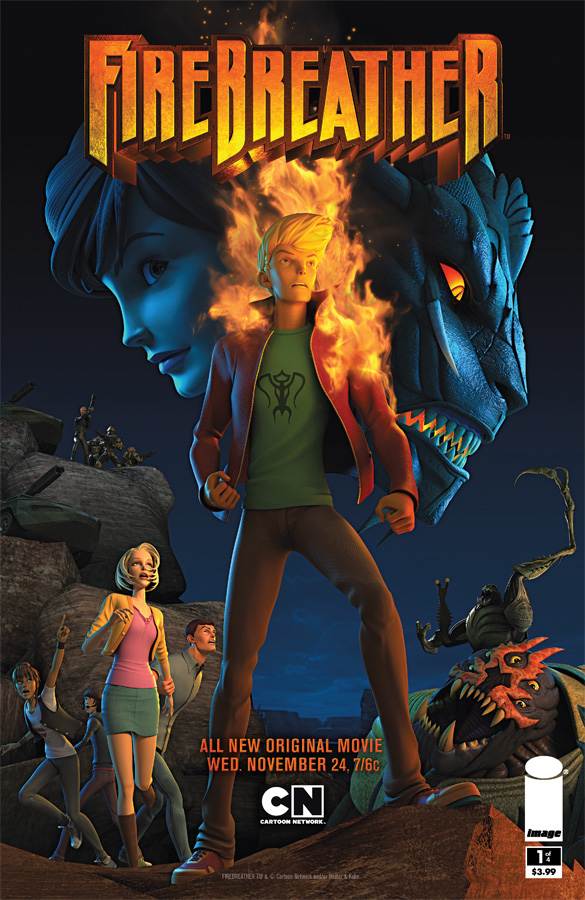 November looks like it was quite the month for Phil Hester (and Andy Kuhn).

It began with the announcement that writer J. Michael Straczynski would be stepping down as the writer of Wonder Woman (and Superman) for DC Comics. That same announcement was accompanied by the notice that Phil Hester would be the new writer on WW, effective with Wonder Woman #605. Sweet.

On November 24 (this week, by the way, mark your calendars), Cartoon Network is debuting a brand new animated movie based on Firebreather, the Image Comics series Hester co-created and writes for artist and co-creator Andy Kuhn to draw.
Writing at his blog, Kuhn posted of the film: "It's incredible. I knew the story and I still got caught up." It's nice to see creators pleased with an adaptation of their work!

If you want a peek, check out this Firebreather trailer at the Cartoon Network website. The movie was written by Jim Krieg (Ben 10, Batman: The Brave And The Bold) and directed by Peter Chung (Aeon Flux; Animatrix). It looks like something we all need to be checking. Make the appointment, old-school style with your TV or just set the DVR.
Click to continue reading Firebreather: Phil Hester, Andy Kuhn And Peter Chung
© Gear Live Inc. – User-posted content, unless source is quoted, is licensed under a Creative Commons Public Domain License. Gear Live graphics, logos, designs, page headers, button icons, videos, articles, blogs, forums, scripts and other service names are the trademarks of Gear Live Inc.