Check out our 2013 Holiday Gift Guide, win some awesome gadgets!
Our 2013 Holiday Gift Guide is in full swing - we are adding our recommendations daily, aimed at men, women, teens, families, techies, and more. If you need help figuring out what to get the people in your life, head on over to our Guide for some ideas. We'll even be giving away some of the items featured this year!
First up? We're giving away an iPad mini, Rdio subscriptions, and more!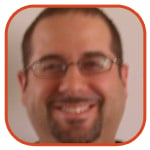 Tweet
Posted by David Torres Categories: Reviews, Television
"Dead is dead." says Ben Linus in this week's episode of "LOST". It also happens to be the name of this week's episode of "LOST". As mentioned in last week's review, this week's episode focuses on Benjamin Linus and his desire to seek out the smoke monster in order to be judged. This episode is also full of flashbacks on Ben's life from his youth and the moment after his healing from the gunshot wound to the "business" he had to take care of before he got on Flight 316 to head back to the island.
The "dead is dead" line is a reference to John Locke. At the end of last week's episode, Ben was surprised to see that John was alive. The island has brought him back to life and although Ben knew this would happen to John, it's still an unusual thing to see because this shouldn't really happen to anyone on the island. However, the island it seems has chosen John for a special purpose and needs him alive. With that being said, Ben is here more importantly to be judged by the smoke monster for breaking the rules and returning to the island. What is Ben's verdict? Lets us see.
Spoilers….............................................................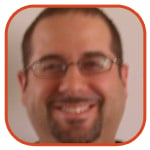 Tweet
Posted by David Torres Categories: Reviews, Television
This week's episode is entitled "What Happened, Happened". The title is an appropriate one for this episode as we have to realize that what is happening in the past with the LOST people in 1977 has always been the past. They have not changed things by going back into the past. This isn't "Back to the Future" where an alternate time line has been created. What happened, has already happened and has always been, which is what Miles tries to explain to Hurley here in this episode. I believe Miles represents the voices of the creators and writers of the show here as I think they are using him to talk to the audience as a way of letting them understand what's going on in the show. The past has not changed by the appearance of the "LOST" people in the past, this has always been the past. Get it? The scene was very funny.
This episode however focuses mainly on Kate and her time on the island during the 1970s and her time off the island in 2000s. This was a difficult episode for me as a parent because it explains why Kate left Aaron before she decided to go back to the island and it also shows where Aaron is now. I don't know how I feel about the answers given in this episode. Although Kate is not Aaron's biological mother, she is and has been his mother for the majority of his life. To walk away from him the way she's done is difficult because I don't know if a parent can just do that. I know there are bad parents out there who are capable of doing horrific things to their children, but Kate is portrayed as truly loving and adoring Aaron as her own child. Why leave him to go with Jack back to the island?
Spoilers…......................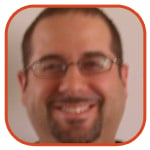 Tweet
Posted by David Torres Categories: Reviews, Television
This week's episode is entitled "He's Our You". This line is stated in the episode and it's a reference to a Dharma employee named Oldham who lives on the island. He, like Sayid, is experienced in torturing people. As we saw in last week's episode, Sayid is imprisoned by the Dharma people as they believe he is one of the Others. Sayid refuses to go along with Sawyer's plan to pretend to be a defector from the Others so that Sayid can live the Dharma people undercover the way Sawyer has been doing so for the past three years. Horace and the Dharma people believe Sayid is one of the Others and feel that if he's not going to talk, then they must resort to desperate measures to get information out of him - torture.
All of this is almost small potatoes and I don't mind going into all of this here before I tell you to look away for spoilers. The cliffhanger for this week's episode is big and it will probably confuse and freak out some people who aren't into the time travel aspect of the show. I did not see this one coming and it left me wondering where do we go from here?
Spoilers…...............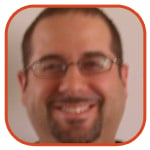 Tweet
Posted by David Torres Categories: Reviews, Television
"LOST" is back this week, thank God. I know it's only been a week, but if you're like me, you needed your "LOST" fix badly. This week's episode was "Namaste". According to Wikipedia, the word namaste is a greeting used by people in India and Nepal. The literal translation is "I bow to you". I didn't read this until after this week's episode, which now puts all of these different theories and ideas in my head about the show as a whole. Maybe this is important. Maybe the word namaste is clue to what the island is all about. We'll see.
When we last saw Sawyer, he had met up with Jack, Kate, and Hurley. Sawyer and his crew are living with the Dharma people in the year 1977. He must now find a way to help these three and still keep the secret that they are all from the future. Sayid is on the island in 1977 and his appearance ends up causing some trouble for Sawyer. Also on the island is Sun, Ben, Frank and everyone else from Flight 316. But the question is when are they?
Spoilers….......................................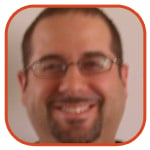 Tweet
Posted by David Torres Categories: Reviews, Television
This week's episode was entitled, "LaFleur". It is entitled "LaFleur" as this is the new name that Sawyer goes by - I explain why later. If I had to describe this week's episode in a sentence I would say that this episode was one serious mind #@%$! Last week's episode left us with Locke resurrected and back on the island after the crash of Flight 316. This week we see the story of Sawyer and his crew after Locke disappeared in the well - and it's some story.
At first I had a bit of difficulty following what was going on, but it soon kicked in after something Daniel said.
Spoilers…..................................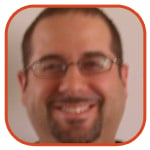 Tweet
Posted by David Torres Categories: Reviews, Television
Who is telling the truth? Who is right? Who do you trust? Is it Benjamin Linus or is it Charles Widmore? That's that question I came away with from this week's episode. Both men have an obsession with the island and both believe that what they are doing is what's right.
This week's episode is entitled "The Life and Death of Jeremy Bentham" and focuses on Mr. Jeremy Bentham aka John Locke. We know that Locke has left the island in order to bring Jack and the remaining Oceanic survivors back to the island. We also know at some point when John is off the island, he dies. This episode shows from beginning to end his trip and how he ended up dead.
Spoilers…...........................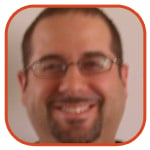 Tweet
Posted by David Torres Categories: Reviews, Television
This week's episode was entitled "316". The episode focuses on Jack and the other LOSTies who are off the island. A very good episode that gives us some more mysteries. Now one would say, but that's just your typical "LOST" episode, but not this one. I felt the questions that arose in this episode were shocking and very surprising even for me as a regular "LOST" viewer. How long before we find out the answers to these new mysteries and what other mysteries lie ahead?
Spoilers….............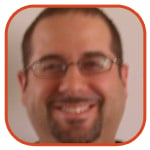 Tweet
Posted by David Torres Categories: Reviews, Television
So have I told you before that "LOST" is freakin' awesome?! I know I did, but I just want to say it again "LOST" is freakin' AWESOME!!!!!
Wednesday night's episode was entitled "This place is death". When we last left the show, everyone was jumping around through time and we were shown that our old friend Jin had survived the explosion of the boat. To his surprise as he makes it back to the island and that he has been rescued by some French people and a young pregnant woman who is with them is named Danielle Rousseau.
Tonight's episode picks up right where we left off. Spoilers…................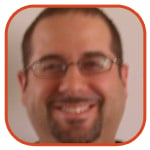 Tweet
Posted by David Torres Categories: Reviews, Television
Answers are given, as more questions arise in just another episode of "LOST". Last night's episode is entitled, "The Little Prince". When I read that this would be the name of tonight's episode, I thought of the classic French children's book "The Little Prince". Whether tonight's episode is somehow related to that story, I'm not sure as I've never read it. If there is a "little prince" in this episode it's Aaron as he is one of the focal points of tonight's episode.
In this episode, we again have the goings on of the LOST characters who have left the island and those who are still on it. On the island we have Locke, Sawyer, Juliet, Daniel, Charlotte, and Miles jumping through time; off the island we have Ben and Jack trying to get everyone back to the island.
If you don't want to be spoiled - walk away now….........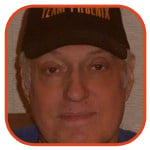 Tweet
Posted by Joel Rosenberg Categories: Television, DC Comics
Someone has to stand up for Lex Luthor in Smallville and it might as well be me. I believe that the only honest person on the show is Lex and here is why.
We have to assume that the real fans of the show have watched every episode. It would be very easy to say that Lex is a power-mad psychopath who is only interested in accumulating power for himself. Crazy maybe, but crazy like a fox, I say. See, Lexie has a motive that is pure. He believes that there are aliens out here and they do not have the best intentions towards our planet. And guess what? He is right.

Lex has had exposure to aliens and they all seem to want to conquer Earth. From Brainiac to Maxima to Zod, all these guys have bad intentions towards Earth and its people. He wants to create a super-powered army to oppose them. All his efforts have been to accelerate this goal. Sure, he wants to be the top banana, but there doesn't seem to be anyone else that recognizes the threat and taking measures to counteract it. It is his money and intellect that propels every project to create this earth defense force. Even paranoids have enemies.

Let's face it, everyone on the show is lying in one way or another. Sure, they are mostly lying to help Clark. But Clark was Lex's BFF and his secret is not that he has super powers like every one else in Smallville exposed to meteor rocks, but that he is an actual alien. Imagine how life would have changed if Clark told his BFF the truth early in the relationship. Now Lex knows for sure there are good aliens as well as bad ones and they could work together to defend Earth. And another thing. Jor-El, from Krypton, sent John Jones, from Mars to help protect his son from, TADA, bad aliens who would do harm to earth. So I guess Lex isn't so bad, afterall. Even though he threw his father through a window all the way to the Hero's Universe to track down people with super powers.
Ironic huh ?

© Gear Live Inc. – User-posted content, unless source is quoted, is licensed under a Creative Commons Public Domain License. Gear Live graphics, logos, designs, page headers, button icons, videos, articles, blogs, forums, scripts and other service names are the trademarks of Gear Live Inc.