Find Our Latest Video Reviews on YouTube!
If you want to stay on top of all of our video reviews of the latest tech, be sure to check out and subscribe to the Gear Live YouTube channel, hosted by Andru Edwards! It's free!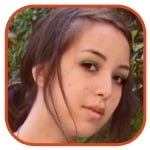 Tweet
Posted by Robin Paulson Categories: Movies, Image Comics,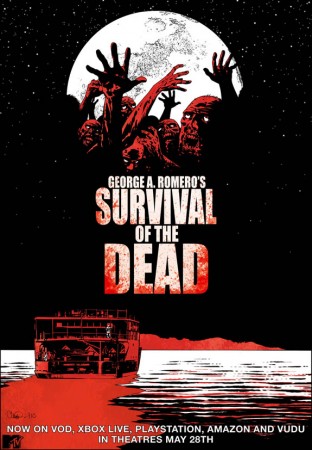 The Walking Dead writer Robert Kirkman may be lending his concentration to filming the television version of the hit comic book series, but artist Charlie Adlard is lending his talents to a great source of their inspiration: George Romero.
In a promotional poster for Romero's latest film, Survival of the Dead, fans of the Image series should be quick to notice Adlard's familiar artwork. That's a whole lotta zombie goodness right there.
Check out the film when it hits theaters on May 28!
Read More

| MTV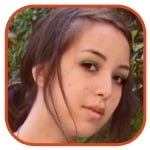 Tweet
Posted by Robin Paulson Categories: Image Comics,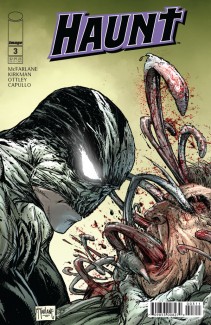 A five-page preview of Image's new series Haunt is out, and we've got it here!
Upon leaving off Haunt #2 with a largely unexpected scene on the last page, this preview (seen after the jump) starts at #3's opening.
Haunt focuses on Daniel Kilgore, a priest whose dead brother Kurt—whom he loathed when he was alive—decides to haunt him instead of moving on to the other side. In a very Venom and Spawn-like fashion, Kurt's essence fuses with Daniel's to create a near-perfect assassin and therefore enables Kurt to pick up the pieces needed to solve his murder.
The initial panels of the third issue left me more frustrated at Daniel's impulsive actions, which seem to illustrate a common personality trait between the two brothers. Then we're introduced to a very busty and scantily-clad woman (because those are the best kind) who is completely bonkers yet strangely able to either sense or see Daniel. In what I hope is better explained in the rest of the issue or series, the woman says, "Haunt," to Daniel, as if this Kilgore experience is an ordinary occurrence and that's how you'll find it in the dictionary.
Haunt #3, by Robert Kirkman and Todd McFarlane, hits your comic book store this Wednesday, December 2nd.
Click to continue reading Preview: Haunt #3
Read More

| Comic Book Resources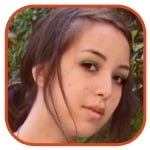 Tweet
Posted by Robin Paulson Categories: Image Comics,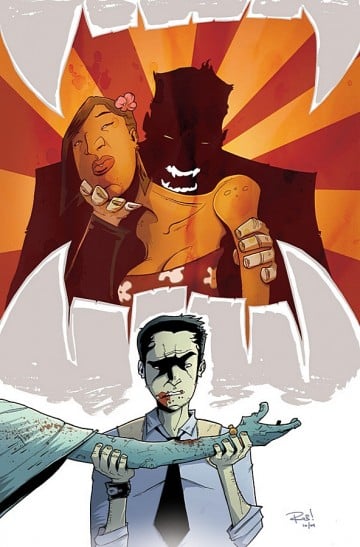 Rolling into the second five-issue arc, "International Flavor," Chew's John Layman and Rob Guillory offer a sneak peek of what's to come with the cover of issue #9.
Vampires with a thing for Hawaiian chicks? Tony Chu's retelling of Lilo and Stitch? Sometimes it pains me more to see these covers, knowing that I'll have to wait an entire four months before I will actually discover what the story entails.
In the meantime, I highly suggest that you pick up the first trade book on your way to purchasing Chew #6 when it hits your local comic book shop this Wednesday—it makes for a great holiday gift (even more so if you need to catch up on the series)!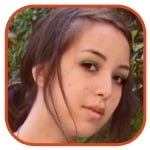 Tweet
Posted by Robin Paulson Categories: Image Comics,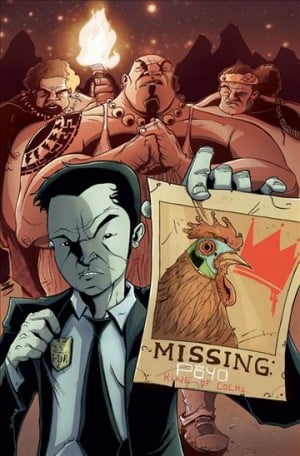 In celebration of John Layman and Rob Guillory's kick-ass comic Chew completing its "Taster's Choice" arc with Chew #5 today, Image Comics posted the cover of Chew #8 on their Twitter.
Protagonist Tony Chu looks pretty darn angry. Then again, I probably would be too if I was looking for a missing
rooster
King of Cocks. While I'm quite confused about where this story is going to head, I know that from the last five issues of this series, I will not be one bit disappointed.
So go out and buy Chew #5 already (and good luck finding previous issues)!
(FYI - You can also follow Comix411 on Twitter.)
Read More

| Image Comics Twitter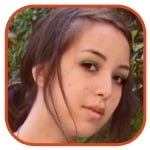 Tweet
Posted by Robin Paulson Categories: Interviews, Dark Horse Comics, Image Comics,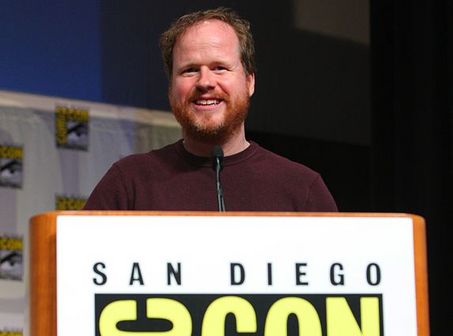 The lovable and very talented comic book geek-turned-television genius known as Joss Whedon has his hands so full with his latest show Dollhouse that he has only enough time to read one comic book series: The Walking Dead.
"That is the only comic I still read—literally. paced myself because it was deep into the trades by then and I only let myself buy one trade a week, for a few weeks before I broke down because it was my favorite soap opera."
Then again, who can resist a never-ending zombie apocalyptic story? I sure can't.
So what does the series writer, Robert Kirkman have to say about having Whedon as a fan?
Click to continue reading Joss Whedon Only Has Eyes For The Walking Dead
Read More

| Geek Chic Daily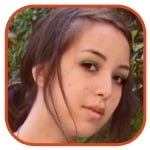 Tweet
Posted by Robin Paulson Categories: Reviews, Image Comics,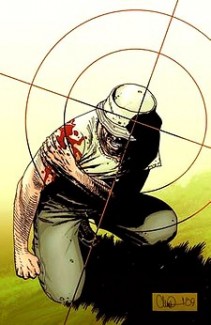 Despite my doubts in the beginning of this arc, Robert Kirkman and crew make them all up ten-fold in the latest issue of The Walking Dead.
Picking up after the hunters' attack on our gang, Eugene patches up Glenn's gunshot wound in his leg with some seemingly-obscure household products. This leads me to wonder whether Eugene has experienced more bloodshed than initially imagined prior to meeting with Rick and crew.
With Dale back at camp, Andrea finally gets to let her heart speak openly to him, as she thought she never would have the chance to say these things in last month's issue. The couple heartbreakingly realize the very gruesome truth they'll soon face in due time. The fact that Dale has already faced this experience once before doesn't seem to make it any easier.
After some investigative work and typical back-and-forth with Abraham, Rick decides the fate of their
attackers
hunters. The tables turn for the hunted. (Spoilers after the jump)
Click to continue reading The Walking Dead #65 Kicks Cannibal Butt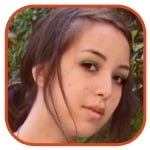 Tweet
Posted by Robin Paulson Categories: Interviews, Image Comics,

Image United is due out in a mere two months, and series writer (and Image partner) Robert Kirkman made no hesitations when opening up about the upcoming limited issues.
First and foremost, in any crossover series, the initial question is whether or not everyone is really going to appear in the epic collision. Kirkman assured fans that we will be seeing the whole Image gang—furthermore, brought to the pages by the very hands that perfected them:
Click to continue reading Kirkman Talks Image United
Read More

| Westfield Comics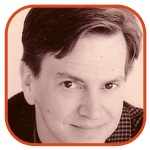 Tweet
Posted by Tom Mason Categories: Editorials, Image Comics, Marvel Comics,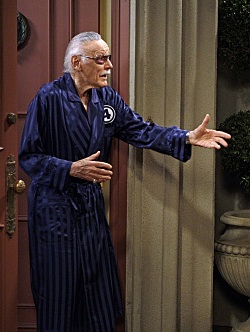 Just when you thought that it was safe to stop sending out resumes, a few more new and interesting comic book jobs pop up on the digital radar. One's a freelance job involving Stan Lee, and the others, well, how can they even compare? Let the job hunt begin with three tempting opportunities!
Stan Lee: Well, who wouldn't want to work with Stan The Man? If it's good enough for Jack Kirby, Steve Ditko and Pamela Anderson, then it's perfectly acceptable for you, right? If that's something you'd like to pursue, there's an unnamed "L.A.-based film company with studio pictures in the pipeline" that's jumped into the crowded comic book/graphic novel biz. They're looking for artists for their books, some of which are proclaimed to be written by Stan. If you have a style that's "dark and edgy" and can pencil, ink and color (this ain't best 2 out of 3—they want it all), then a paid gig awaits. Naturally, they'd love it if you already had experience at the usual suspects.
Tyrese Gibson: The creator of Image Comics' Tyrese Gibson's Mayhem is looking for "hard-working and dedicated interns" to join his company. You'll be bouncing between all divisions of Mr. Gibson's company—music, film/TV and comic books. If you're looking to break into the business, Tyrese can help.
Click to continue reading Comic Book Jobs: Who's Hiring? Tyrese Gibson, Marvel Digital and Stan Lee!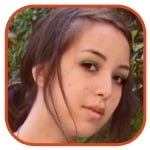 Tweet
Posted by Robin Paulson Categories: Image Comics,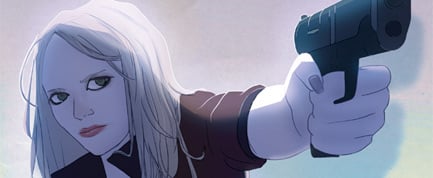 Although there is nothing but the tag line "Live to see last call" written across the otherwise wordless promo for Image's upcoming series, Forgetless, I daresay that I am rather intrigued.
Hitting comic book stores this December, there's no word yet as to what we can expect from the so far-enigmatic story. Hopefully we'll get those details soon; in the meantime, check out the full poster after the jump.
Click to continue reading First Look: Image's Forgetless
Read More

| Newsarama via Image Comics Twitter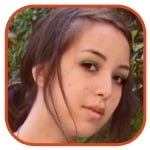 Tweet
Posted by Robin Paulson Categories: Reviews, Image Comics,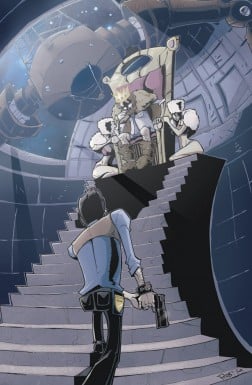 UPDATE: You can now find the correct translation on Guillory's blog.
Following up an issue where our protagonist finds love in the midst of ubiquitous regurgitation (among other delightful surprises) would be difficult. That is, of course, unless you're John Layman and Rob Guillory.
Chew #4 begins with an expected and humorous Applebee-loathing-Chu scene; yet, the rest of the issue takes a path dissimilar from what we've seen in this series so far, quelling any doubts (if there were any) that Layman and Guillory can't keep us interested. In a very Lost fashion, the last issue gave us Amelia, E.G.G., and the creepy guy with a box, only to leave us to our theories as this issue produces a number of different, unrelated (or not?) questions.
This issue, despite my not thinking it possible, gets so much stranger and weirder, making for a very scrumptious read.
Click to continue reading Chew #4 Gets Weirder
© Gear Live Inc. – User-posted content, unless source is quoted, is licensed under a Creative Commons Public Domain License. Gear Live graphics, logos, designs, page headers, button icons, videos, articles, blogs, forums, scripts and other service names are the trademarks of Gear Live Inc.