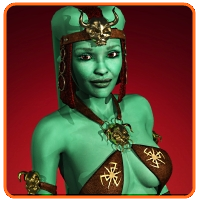 Tweet
Posted by Patrick Lambert Categories: Social Networking, Free Apps
Google has been in the location game for years now, but services like Foursquare and Facebook Places have been producing buzz faster, in part based on their mobile apps. Google has had their service, Google Latitude, integrated in Android handsets for some time now, and they've finally released an iPhone app to compete with the other already established players. With 9 million active users, mostly because it's baked into their Google Maps product, they have a somewhat credible offering. So far, Latitude has been mostly a passive service that people use when looking for local search results, or browsing a map. This is a model that's much different than Foursquare, Gowalla, and Facebook Place, which are all about checking in to a specific place rather than just showing a physical location.
The Latitude iPhone app keeps using that passive model, where the app shares your location automatically with your friends, even in the background, as long as you allowed them to view where you are. You can also browse the map and see where they are in real time. It can be argued that such a passive system is the wave of the future, as people tire of constantly checking into a location app, but it sure doesn't produce the same amount of hype for the service, so it remains to be seen which service people will decide to share their locations with.
Read More

| Google Latitude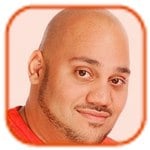 Tweet
Posted by Andru Edwards -
Categories: Social Networking, New Apps, Free Apps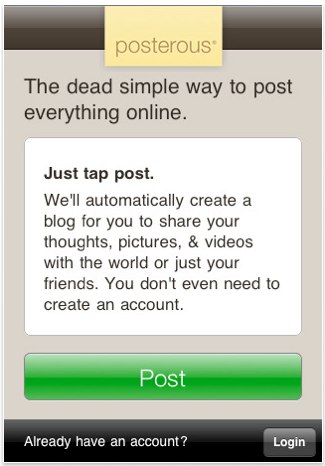 One of our favorite social sharing and blog sites, Posterous, just released their official iPhone app today. Focusing on being the only app you'll need to share everyone online to all your favorite sites (think Facebook, Twitter, YouTube, Flickr, and the like,) you can download the Posterous app now for free.
Read More

| Posterous for iPhone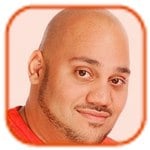 Tweet
Posted by Andru Edwards -
Categories: Social Networking, App Updates, Free Apps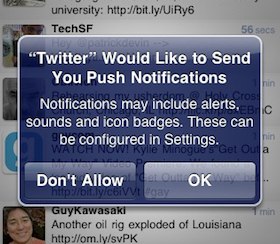 If you've been waiting for push notifications to become a part of Twitter for iPhone, it looks like that day is finally coming. Twitter is currently testing push notifications in anticipation of rolling it out to the masses in their next update, which should be available when iOS 4.1 gets released next week.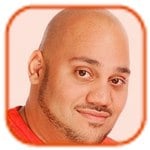 Tweet
Posted by Andru Edwards -
Categories: Social Networking, App Updates, Free Apps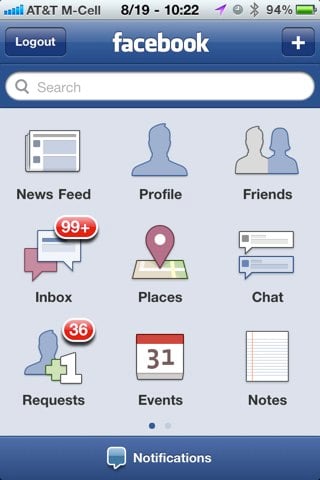 We all knew it was coming, but Facebook has finally released their location check-in methodology with the release of their Facebook for iPhone 3.2 app. The new 'Places' feature let's you check-in Foursquare/Gowalla-style into venues that are around you. You can also track the locations of your friends as well, to see what others in your social graph are up to. One seemingly annoying feature is that Places even allows you to check other people in with you, and that is on for every account by default. Of course, you can manually turn that feature off, but shouldn't that be the default option?
Also new in 3.2 for phones running iOS 4 is background uploading of photo and video content, so you can start an upload and jump out of the app to something else while things continue. All iOS version also pick up new in-app privacy management features as well.
We've been trying to test out all the new hotness, but just about every area we go into on the new app results in some sort of error message. We'll keep trying.
Read More

| Facebook 3.2 for iPhone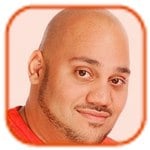 Tweet
Posted by Andru Edwards -
Categories: Social Networking, App Updates, Video Apps, Free Apps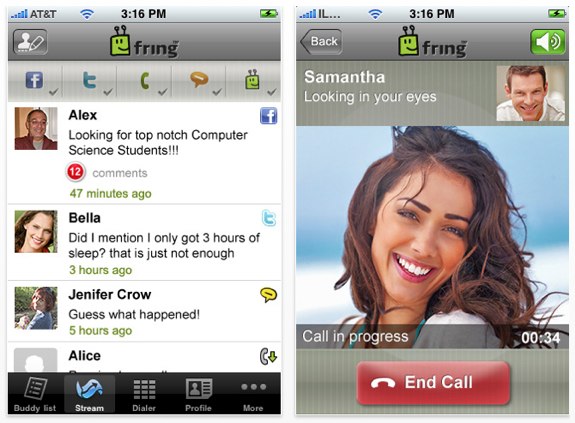 Hey, don't look now, but if you've been wanting to use your iPhone 4 front camera to do video calling outside of FaceTime (and on 3G,) the newly updated Fring app is where you'll wanna look. They updated so that you can do a video chat with any Skype user or anyone else running Fring, and you can do it over Wi-Fi or 3G. Now the cool thing here is that you can do video chats with people who are sitting at their computers connected to Skype, this isn't just iPhone 4 to iPhone 4 like FaceTime currently is. The call quality will vary depending on your connection, but still, its another video calling option, and the app is free. You can download Fring now from the App Store.
Oh, and please don't drive while video calling. That can lead to all sorts of trouble.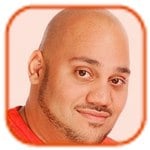 Tweet
Posted by Andru Edwards -
Categories: Social Networking, App Updates, New Apps, Free Apps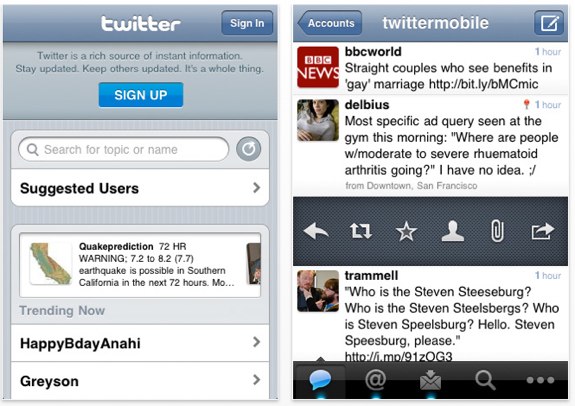 Tweetie has been pretty much universally recognized as the best iPhone Twitter client since it launched, and Tweetie 2.0 took it to the next level. In fact, it was so good, that Twitter decided to buy the app outright, rather than building their own iPhone app. News soon came that Tweetie would become "Twitter for iPhone" and would be made free (Tweetie sold for $2.99) to anyone who wanted it. Well, today is that day, as Tweetie 3.0 has been released with new features (we've got a list of them after the break) and is now simply known as Twitter. It's full-featured, it's the official Twitter app for the iPhone, and therefore it will have access to more Twitter resources than any other Twitter app out there. We recommend it highly, and you can download it now.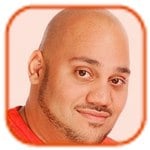 Tweet
Posted by Andru Edwards -
Categories: Social Networking, App Updates, iPad Apps, Free Apps

Our current favorite iPad Twitter app, Twitterrific, has just been update to version 1.0.1, which includes a bunch of bug fixes and new features. Here's the list:
New Features:
Support for Instapaper via Settings app.
Support for 3rd party push services like Boxcar.
Audio notification control via Settings App.
Support for screen names vs real names via Settings App.
Support for old style RTs – Forward to Followers in reply actions.
Bug Fixes:
Fixed a popover bug that could cause timeline scrolling to lock up.
Fixed a bug that allowed direct messages to be re-tweeted.
Fixed a bug that allowed direct messages to be marked as favorites.
Fixed a crashing bug that could occur when viewing certain tweets.
iTunes and map links now open properly in the mini browser.
Subscribed Twitter lists now appear in the sidebar.
Fixed a display problem when opening "full" TwitPic images.
Fixed several display bugs associated with device orientation.
Updated the scroll indicator to white for improved clarity.
Several graphical tweaks & improvements.
Security improvements.
You can grab, or upgrade to, the new version now in the App Store.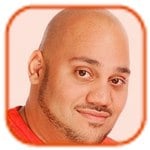 Tweet
Posted by Andru Edwards -
Categories: Photography, Social Networking, App Updates, Free Apps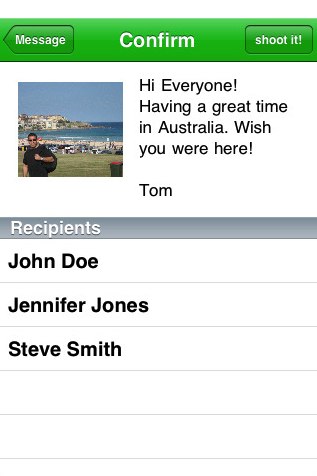 So check it, Shoot It!, one of our absolute favorite apps in the entire iTunes App Store catalogue has finally gone free. As a refresher, shoot it! allows you to take a snapshot and have it sent as a physical postcard to anyone in North America, Europe, and some parts of Asia. It is all kinds of awesome, and we even used it in our Modern Warfare 2 Xbox 360 console giveaway. Fun times. We highly recommend grabbing it and putting it to good use!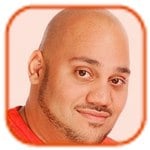 Tweet
Posted by Andru Edwards -
Categories: Social Networking, App Updates, $0.99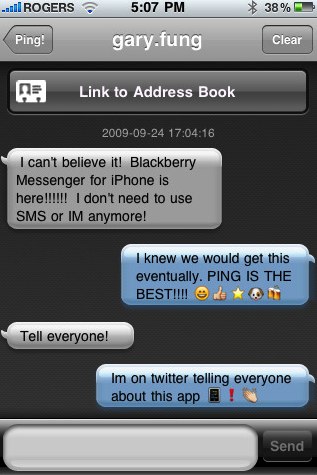 Ping!, the iPhone-to-iPhone messaging app, has just been updated to version 1.0.1, and with the update comes a bunch of bug fixes. Here's a little of what's changed:
You can now unregister your Ping! ID
Landscape keyboard fixed so you can now send updates from that view
Duplicate messages will no longer be received
Notification settings icon fixed
There's now an in-app invitation email
Ping! certainly isn't the prettiest app in the world, but it is definitely functional, and allows free iPhone-to-iPhone messaging without having to use SMS, and it's way faster. You can pick up Ping! for $0.99.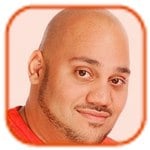 Tweet
Posted by Andru Edwards -
Categories: Social Networking, App Updates, New Apps, Reviews, $2.99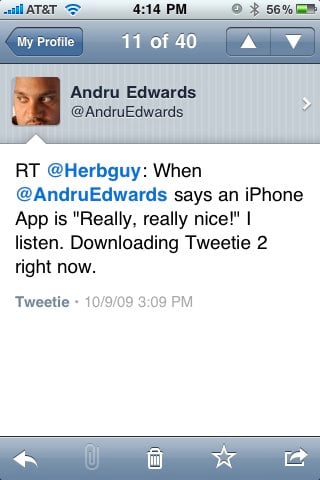 Tweetie 2 has just launched and is now available for the iPhone and iPod touch, and the popular Twitter app brings with it many, many improvements and feature additions. Some of the more notable additions include full app persistence, which means that if you leave the app for any reason and come back to it, Tweetie 2 will remember exactly where you were. There's also a nice offline mode, that lets you read, favorite, and even write drafts of tweets. Once you connect to the Internet again, everything gets synced up.
Many users have been waiting for video support and push notifications to come to Tweetie as well, and Tweetie 2 delivers on both fronts, but we feel both are lacking. With video support, we'd love to see Posterous added as a hosting service, as opposed to just yFrog and TwitVid. As is pertains to push notifications, Tweetie 2 gives it to you, but only on a per-user basis. So you have to go into each user that you want to receive notifications from, and enable them in a menu that is buried a couple of levels deep. We'd love an option to get all mentions and direct messages pushed to the phone from Tweetie 2, rather than having to rely on another Twitter app that can do it (like SimplyTweet) or an app dedicated to pushing content (like Boxcar.)
Still, don't let those two issues deter you. We've been playing with it for a while, and can say without hesitation that Tweetie 2 is now our iPhone Twitter application of choice. It is fast, elegant, and a great deal at $2.99. You can buy Tweetie in the App Store now, we've got a full feature list for you after the jump. Oh, and feel free to follow Gear Live and App.tapper on Twitter!
Read More

| Tweetie 2

© Gear Live Inc. – User-posted content, unless source is quoted, is licensed under a Creative Commons Public Domain License. Gear Live graphics, logos, designs, page headers, button icons, videos, articles, blogs, forums, scripts and other service names are the trademarks of Gear Live Inc.