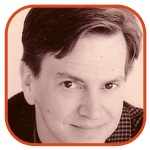 Tweet
Posted by Tom Mason Categories: Conventions, Editorials, Reviews, Independent
I was talking to Zach Weiner (Saturday Morning Breakfast Cereal) at this year's San Diego Comic Con and he mentioned that he and artist Chris Jones (the guys behind Captain Excelsior) had a webcomic called Snowflakes that they do with James Ashby. Weiner scripts, Jones arts and Ashby plots.
Zach said the problem with doing a kid-friendly webcomic is that parents tend not to seek them out for their kids - they go right to the "safe" sites like Disney or Nickelodeon and that's it. And that's too bad, because they're missing out on a real treat. Snowflakes began in 2009 and it updates every Monday, Wednesday and Friday. Because it's the internet, all of the previous episodes are posted so you can always start back at the beginning and catch up.
Here are the basics, cribbed from the site: "On a mountain top somewhere in the Andes mountains, a small group of very, very, very old nuns maintains a cozy orphanage. The kids have lost their families, and it may never stop snowing, but there's always a fire in the fireplace and a never-ending supply of snowballs just outside the front door.
Read More

| Snowflakes Website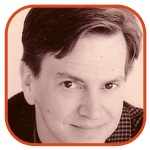 Tweet
Posted by Tom Mason Categories: Conventions, Editorials
Probably the weirdest guest to appear at the 2010 Wizard World Chicago this weekend was the convicted former Governor of Illinois, Rod Blagojevich.
Fortunately, I had a few friends in attendance who listened when Rod spoke. Here's what they've reported back: the Top Ten things overheard from Mr. Blagojevich.
10: "Stan Lee wants to make my hair into a super-hero. Who's Stanley?"
9: "I didn't know Princess Leia had so many yummy slave sisters."
8: "Want to buy my pass for Sunday?"
7: "How much is my copy of Spawn #1 worth?"
6: "I'm not cosplaying. I AM Rod Blagojevich."
5: "I did not know 'Blago' was an old Lee-Ditko monster."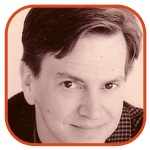 Tweet
Posted by Tom Mason Categories: Conventions, Editorials, Movies, Television, Independent
-
Smurf's up! In the smurfing world of Smurfs, Papercutz has the smurfing Smurf rights and will smurf out some graphic novels for the smurf market.
Written by Yvan Delporte and illustrated by Peyo, the Smurfs began life in the Belgian comic magazine Spirou back in 1958 and eventually spawned an award-winning and long-running Hanna-Barbera animated series back in 1981, and a series of Random House graphic albums around the same time.
And now in seeming anticipation of the
upcoming movie starring Neil Patrick Harris and Hank Azaria, Jim Salicrup and the Papercutz crew are unleashing a line of Smurf graphic novels at just $6.99 a pop.
The first two volumes, The Purple Smurf (first time in English), and The Smurfs And The Magic Flute will ship in September and The Smurf King will follow in December.
To promote the launch, Papercutz had their $1 Smurf comic at the San Diego Comic Con (the bargain of the summer con season).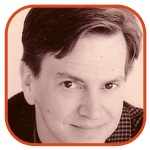 Tweet
Posted by Tom Mason Categories: Conventions, Reviews, IDW Publishing
Captain Excelsior is a webcomic that I discovered late. I met Zach Weiner at the 2008 San Diego Con and he gave me an ashcan of his webcomic Saturday Morning Breakfast Cereal he was handing out. That led me to his website which had a link to Excelsior. See how this whole "internet thing" works?
Captain Excelsior was almost completed by then so I went back to page 1 and read through the previous installments all in one sitting. Created by Weiner and illustrated by Chris Jones (artist on Grumps), the series is about Captain Excelsior, a super-hero who's having some issues.
One of his sons has no super powers, another might be gay, his high-strung daughter can't find a date for the prom and she kills people when she gets angry, his ex-wife is getting remarried and he's having trouble navigating the dating world because, well, he's a doofus. He's a better super-hero than he is a father, but he'd have to be: he's a terrible father.
Read More

| Captain Excelsior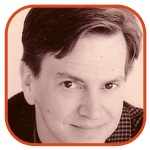 Tweet
Posted by Tom Mason Categories: Conventions, Editorials, Independent
It's fun wandering through the San Diego Comic Con and shuffling past the cosplayers, the Twi-hards and the "battle-fatigued" fans and then finding a booth with something cool in it, even if it's only the announcement that something cool is forthcoming.
A friend of mine mentioned that he had a meeting with Jim Salicrup, the head guy at Papercutz and that reminded me that I hadn't been to their booth yet to see what's up. Naturally, I didn't bother to look them up in the program book – I went wandering like a tourist trying to find the food court at Mall of America. And like magic, the Papercutz booth did appeareth before me.
After a brief chat with Salicrup himself – we almost know each other – and the woman who dresses up as Papa Smurf, I grabbed some promo information, bought a copy of The Smurfs comic book (for $1 it was one of the bargains of the con), and lurched back into traffic.
Read More

| Papercutz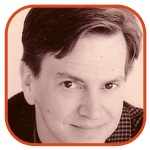 Tweet
Posted by Tom Mason Categories: Conventions, Editorials, Independent
Aside from all the other reasons I have to attend the San Diego Comic Con – connecting with old friends, making new ones, eating in the Gaslamp District – one of my favorites is: finding new stuff.
On Sunday, I was having a fairly leisurely stroll through the comic aisles (where one vendor was having a clearance sale of 10 comics for a buck and I stopped to wave money around) when I ended up back at the small press area. I went from booth-to-booth just to see if I'd missed anything and that's when I saw it.
Finding Frank And His Friend.
It's a gorgeous hardcover book published by Curio & Company, and as beautiful as Dean Mullaney's Library of American Comics titles.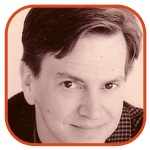 Tweet
Posted by Tom Mason Categories: Conventions, Editorials, Movies, Television
Welcome to the first post-San Diego version of Weekend Reading. I'm not linking to any convention reports because, well, other people do a much better job of tracking them all down. However, I will link to this. Mark Evanier does a much better job than I ever could of explaining how the Hollywood invasion of Comic Con International is not only necessary but welcome.
Spurgeon V. Field: There are many reasons why Tom Spurgeon won the Eisner this year at San Diego. This is one of the reasons why he should win it next year, too.
iPad: If you're thinking of getting one, Beau Smith can make that decision easier for you.
Up, Up, And Away He Goes: James Bond and Superman screenwriter Tom Mankiewicz has passed away. Says The Guardian's classy obit: "In 1977 the director Richard Donner recruited Mankiewicz to work on the script of Superman, for which he received the credit of creative consultant, a fancy name for script doctor."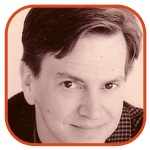 Tweet
Posted by Tom Mason Categories: Conventions, Reviews, Independent
I know I'm not supposed to find comics at San Diego – it's all movies and TV and video games and Twilight fans and cosplayers and it's all pre-packaged for easy enjoyment. And it's pushed comics out of the hall. Except that it really hasn't, and I can find comic books easier than I can get a seat to see Harrison Ford.
Some of you might remember that one of the comics I was looking forward to getting this year was Randy Reynaldo's first color issue of Rob Hanes. And that's exactly what I did on my first day. With Dave Olbrich on hand to help me we wound our way back to the relatively large small press area where I found Randy's booth. A few bucks later, a few minutes chatting with Randy (whom I've known for years) and a copy was all mine.
Randy's one of the earliest of the self-publishers that popped up in the 1990s and his WCG Comics is still at it, publishing Rob Hanes Adventures, a comic that Randy writes and draws. It's a thing of beauty: a full on modern day adventure comic.
Rob Hanes Adventures Special Edition #1 is the new thing Randy created for the conventions: the first ever full-color Rob Hanes comic. It's technically a reprint from Adventure Strip Digest #2 – "The EC Express" - that's been colored and re-lettered by Barry Gregory.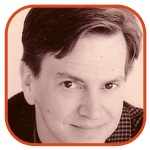 Tweet
Posted by Tom Mason Categories: Conventions, Editorials, Image Comics, Independent
So it's over and it's been over for a while and everyone and his overweight uncle with the tattered, too-small X-Men t-shirt has written about it to death.
And now it's my turn.
Loved it. Had a great time. Saw a lot of old friends. Made a few new ones. Found a place that makes great nachos.
Yes, the emphasis on back issues has diminished and there's a decreased emphasis on the newer stuff and Bud Plant's booth is smaller, but none of that diminished my overall positive experience.
I picked up a couple of hard numbers while shopping. I finally snagged a softcover copy of the first The Walking Dead collection at the Image booth and it turned out to be the last one in stock for the con. I asked the guy at the booth about it and he said that they'd sold over 300 hardcovers of the first collection and sold out of all 700 copies of the softcover version since Preview Night. This was by Friday afternoon, with 2 1/2 more days to go. That's what happens when good comic meets impending TV show.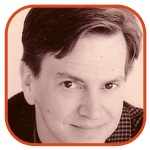 Tweet
Posted by Tom Mason Categories: Conventions, Editorials, Movies, Television, DC Comics
Apparently, there's some kind of comic book thing going on in San Diego. I hope enough people show up and it catches on. I never get tired of hearing jokes like that!
The talk of the convention – or I should say one of the talks of the convention – is that DC is getting ready to make the move to the West Coast where its big daddy Warner Bros. is located. It makes a lot of sense, from a dollars-and-cents pov. You can get a lot done faster if your comic book resources are right next door to your movie resources and you don't have to fly everyone out for meetings or Skype 10 times a day. More importantly, if DC's on the Warner lot or in a building that Warner is already paying for, they could eliminate the overhead on their NY offices (which could be a huge annual chunk of bucks). And since corporations routinely operate this way, it'd be a sneaky way to have mass layoffs of the people who can't or won't go and get rid of any entrenched deadwood that'd be too hard to dismiss without cause.
© Gear Live Inc. – User-posted content, unless source is quoted, is licensed under a Creative Commons Public Domain License. Gear Live graphics, logos, designs, page headers, button icons, videos, articles, blogs, forums, scripts and other service names are the trademarks of Gear Live Inc.