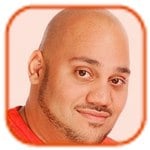 Tweet
Posted by Andru Edwards -
Categories: Peripherals

Earlier today at the Worldwide Developers Conference, Apple CEO introduced the world to the new Apple Cinema Display HD line. The displays include a 20-inch 1680x1050 model, a 23-inch 1920x1200 model, and the flagship (and incredibly gorgeous) 30-inch 2560x1600 display.
The 20" and 23" models are the first Apple displays that can be used with a PC out of the box. The 30" display uses it's 4 million pixels in conjunction with a dual link DVI connection and only works on a Mac.
While these anodized aluminum encased monitors are gorgeous, they certainly will leave your wallet hurting. The 20-inch display costs $1299, the 23-inch is $1999, and the 30-inch is a staggering $3299.
Talk About New Displays on the Gear Live Forums
Read More
| Apple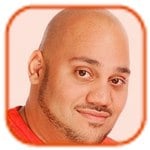 Tweet
Posted by Andru Edwards -
Categories: Software

Microsoft's next version of its Windows CE Operating System (5.0) is set to launch on July 9th. With this new version, Microsoft has also opted to give licensees a lot more control over developing for the platform. Licensees will have access to about 60-70% of the Windows CE 5.0 source code, which is essentially the blueprint of the OS.
In addition, Microsoft is also allowing developers to own the changes they innovate using the source code. This is a huge step in getting a larger base of software and applications which can be differentiated by developer.
Read More
| PC Magazine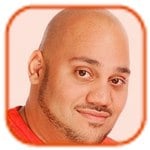 Tweet
Posted by Andru Edwards -
Categories: Music, Product Reviews, Software

If for some reason you are all iTunes'ed out, or are looking for (legal!) higher quality music downloads, you may want to give the RealPlayer Music Store a try. We took Real's Download service to task, and are back with our report.
Click to continue reading REVIEW: RealPlayer Music Store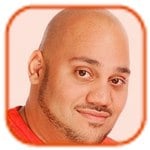 Tweet
Posted by Andru Edwards -
Categories: Cell Phones, Software, Wireless / WiFi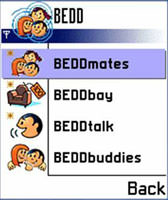 The latest 'meet and greet' trend over in Singapore is an inexpensive service called BEDD. For approximately $0.57 per month users have unlimited access to the program, which is one of many "social network" technologies available via cell phone. So how does BEDD differ?
Users download the program, and fill out a short survey similar to a personality profile. From there, BEDD takes over. Using Bluetooth, the technology runs on your phone searching for other BEDD users within range (about 67 feet). If it finds someone, you are alerted and can then view their profile. From there, you can text message and decide if you want to meet face to face.
A good concept, but is 67 feet really a good enough distance to expect to meet someone that you are even remotely interested in? In a large city with tall buildings, BEDD just wouldn't work - however, there are over 1,000 members of the service in Singapore.
Read more on BEDD
| Yahoo! News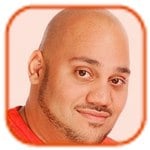 Tweet
Posted by Andru Edwards -
Categories: Video Games
Over the past week, the successor to the XBOX has been the talk of the gaming world. First, questionable XBOX 2 specs are leaked. According to the "leaked" info, the XBOX 2 will have a 3.5GHz IBM Power PC Processor, a 500MHz ATI graphics processor, 256MB of RAM, and a 12X DVD drive (but the XBOX isn't supposed to be a computer, right?). Then a report was released that the XBOX 2 would not be backwards compatible with any current-gen XBOX games.
Finally, Microsoft jumped in and basically stated that nothing has been announced yet in regards to the new console, codenamed "Xenon". However, they did not confirm or deny anything. Well, after speaking with a few major developers over the past couple of days, it is beginning to sound like those leaked specs are a reality. Many are reporting that the games currently in development for XBOX 2 are in fact expected to run on a machine similar to what was leaked.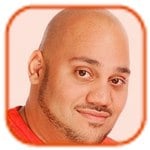 Tweet
Posted by Andru Edwards -
Categories: Announcements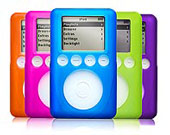 Congratulations again to everyone who participated in the Gmail contest and won. Now it's time to give away some gear!
We will be running a two week contest, and at the end, the winner will receive his or her choice of either an
iSkin eVo
or a Gmail account. The second place winner gets the prize that the first place winner did not choose. Click for contest info.
Click to continue reading Gear Live Giveaway: iSkin eVo and Gmail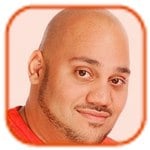 Tweet
Posted by Andru Edwards -
Categories: Portable Audio / Video, Product Reviews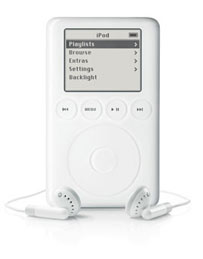 Apple recently released the 40 GB (Gigabyte) iPod, making it the device with the largest hard drive space in Apple's popular MP3 player line. With so much going for it, is it finally time for you to become the latest adopter of Apple's iPod? Check out our review, then decide.
Click to continue reading Apple iPod 40 GB Review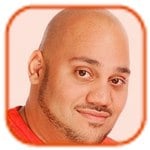 Tweet
Posted by Andru Edwards -
Categories: Software
Although both companies will deny it vehemently, it is obvious that Google's Gmail service has caused Microsoft and Yahoo! to re-evaluate their email services. In response to Gmail's 1 Gigabyte Email service, Yahoo! recently upgraded their service from 4 MB to 100 MB. Now, Microsoft has announced that their Hotmail service will be upping their threashold from 2 MB to 250 MB. Both Yahoo! and Hotmail will also give users the option of upgrading to 2 GB of space (twice what Gmail offers) for about $20 per year.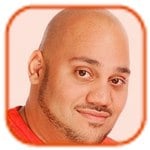 Tweet
Posted by Andru Edwards -
Categories: Software

Ok, so you have been hearing about Microsoft's answer to all the Spyware, worms, and viruses appearing on Windows XP systems forever. Windows XP Service Pack 2 is near completion, and is scheduled to be rolled out at the end of July (barring any further delays!). If you would rather try it out now, you can download and install the latest Release Candidate of Windows XP SP2 right now.
Remember, this is just a Release Candidate, not the final version. Install at your own risk.
Click here for Windows XP SP2 RC2 installation instructions.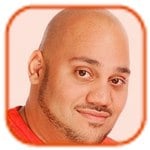 Tweet
Posted by Andru Edwards -
Categories: Misc. Tech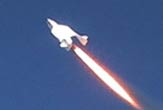 SpaceShipOne flew into orbit, and thus into the history books as the first non-government funded craft to enter zero-gravity space. Mike Melvill piloted SpaceShipOne, mentioning that it was "a hell of a view", as well as "a religious experience". After landing at the Mojave airport, Melville and SpaceShipOne were greeted with cheers and questions about the $10 Million "X Prize".
The X Prize will be awarded to the first non-commercial craft which flies into orbit twice within a two week period with at least one live person, and the weight of at least three average people in the cabin. Obviously, this may mark the beginning of a new millenium space race. Get ready to go where no common man, other than Mike Melvill, has gone before.
© Gear Live Inc. – User-posted content, unless source is quoted, is licensed under a Creative Commons Public Domain License. Gear Live graphics, logos, designs, page headers, button icons, videos, articles, blogs, forums, scripts and other service names are the trademarks of Gear Live Inc.