Tweet
Posted by Edwin Soto Categories: Cell Phones, Video Games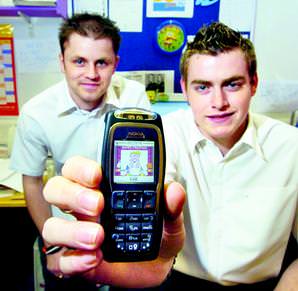 With all the advantages of not actually having a physical baby in tow, BabyGrow is designed to be a Tamagochi (remember those?) for your cell phone. You get it all as far as responsibility goes - feeding, entertaining, medicating, and even cleaning. What happens when you don't comply with these needs? Anges, the Social Worker comes to claim the baby. It's like a low budget version of Nintendogs! Trust me when I say this: cleaning a virtual diaper is much better than the real thing.
Read More

| Evening Telegraph
Tweet
Posted by Edwin Soto Categories: Portable/Mobile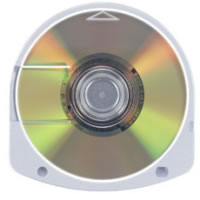 Paramount will begin their first releases August 9 with "Team America," "Coach Carter" and "Without a Paddle." "Sahara" and "Viva La Bam: Volume 1" will follow those titles August 30. In addition, Paramount Home Entertainment (via Comedy Central Home Entertainment and Nickelodeon Home Entertainment) will distribute:
Ren and Stimpy Volume 1 1/2 ish
SpongeBob SquarePants: Volume 1
Chappelle's Show: Volume 1
South Park: Volume 1
SpongeBob SquarePants The Movie
Obviously, movie studios are jumping onto the UMD bandwagon fairly quickly.
Click to continue reading Paramount To Release Several UMD Movies This Summer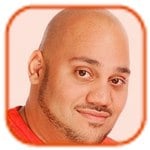 Tweet
Posted by Andru Edwards -
Categories: Podcasts, Software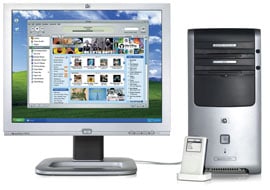 Earlier at the D: All Things Digital Conference, Steve Jobs made it known that the next version of iTunes will include built-in support for podcasts. To make that a bit clearer - iTunes 4.9 will have an option that will allow you to plug in the RSS feed URL of your favorite podcasts, which it will then use to fetch them out and download them directly to your library. No need for any third party software to do this for you any longer. What's more, iTunes will provide a directory of podcasts in which producers can submit their work. Finally, Steve is even considering developing a model where content producers could sell their podcasts through iTunes. This is similar to what Google wants to do with video, but on the audio front. We can expect to see this new version of iTunes within the next 60 days.
Read More

| O'Reilly Radar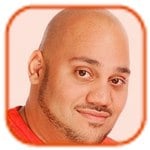 Tweet
Posted by Andru Edwards -
Categories: Misc. Tech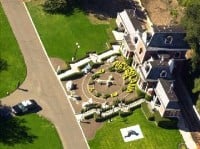 In an interesting turn of events, it looks like Michael Jackson may have sold his Neverland Ranch to a silent buyer for about $35 million. I remember as a child wshing I could visit the Ranch - after all, it had its own zoo, amusement park, trolley, etc. Looking back, I think it's safe to say that it is good that I was never able to make the trip. This is one example of technology gone bad.
Read More

| National Enquirer

Tweet
Posted by Kristin Wenzel Categories: Music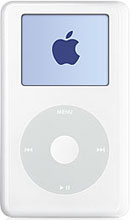 I love music. I may be a computer geek, but I'm also an artist and an occasional DJ, so there's always something on my iPod when I'm writing, coding, or surfing the Internet. A number of bands I love are very "tech-oriented" synthpop or EBM (short for "electronic body music," a sort of hybrid between industrial and dance) — in other words, music to program to. The tech-fetishist, often geek-friendly lyrics of bands like Psykosonik or Covenant and the synthesized, catchy beats produced by Melotron and Neuroticfish provide an excellent beat for those who need upbeat inspiration for their cyber-pursuits, be it coding or gaming, hacking or network security.
However, should you require something a bit more mellow, My Bloody Valentine is my new favorite. Their music is fluid, ambient, and laid back — but it's got enough bite to it to be interesting. It's very sexy, in a sort of synthesized way. If you've got a hot date with the cute girl from your web design class (or a hot guy you met at last weekend's LAN party), and want something to play while you discuss XHTML 1.0 Strict Validation over dinner, this is your band. Another great pick is Massive Attack, which is much more ambient-techno than MBV but still makes for great background music for dinner, art, conversation, or romance. Throw on either of these bands for instant ambiance that still appeal to the part of you that wants something "tech-y" to listen to, without sacrificing the atmosphere.

Tweet
Posted by Oscar M. Cantu Categories: Mods / Hacks, Software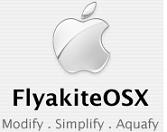 If you are a current Windows XP user and want to try out Mac OS X but don't feel like spending the cash on a new system then give this theme package a download. After downloading the install package and patching your UXTheme.dll file, then you will be able to experience Mac OS X on your Windows computer – at least the visual part. No need for a Mac emulator here. This is also great for people that love the Mac OS X interface and absolutely have to use a Windows based system.
Read More

| FlyakiteOSX

Tweet
Posted by Oscar M. Cantu Categories: Xbox 360
The million dollar question remains truly unanswered, which next generation console is the best? Well the Microsoft Xbox team aims to try to answer this question by comparing all the numbers that are being fed to us by both PR departments in a four part series. Still wondering which console they say is the best. Can you blame them for stating that their console is the best? They clearly do make very good points and do give the PS3 proper credit; however to say that one console is better than another at this point is a mighty bold claim. What we need to see are in game stats and to experience both consoles ourselves to really make that final conclusion. One thing for sure is that we will all find out soon enough if the next Xbox lives up to expectations.
Read More

| Major Nelson: Part 1 of 4
Read More

| Major Nelson: Part 2 of 4
Read More

| Major Nelson: Part 3 of 4
Read More

| Major Nelson: Part 4 of 4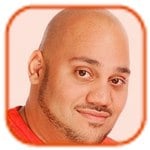 Tweet
Posted by Andru Edwards -
Categories: Video Games
Yup - Jesse and I hit JAMDAT's E3 party where they had a dedicated churro cart waiting for our arrival. Delicious.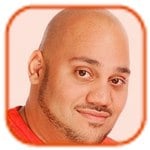 Tweet
Posted by Andru Edwards -
Categories: Features, Retro
You ever wonder why some game that you can't stand gets about a dozen sequels, yet the game that you really want more of never gets made? It is a shame. Here is a look at a few games that should get sequels, but aren't.
Maniac Mansion and Day of the Tentacle
Lucas Games created some of the greatest 2D visual adventures ever made. The original Maniac Mansion game created a whole scripting engine and game concept. PC graphical adventures were a highly influential game series in the early 80s and it presented a huge amount of options to the game player. Manic Mansion was a well made spoof of the graphical adventure and the 8-bit Nintendo port was the only game that you could microwave a hamster until Nintendo found out about it. If you made a port of Maniac Mansion to the Game Boy Advance it would rule.
Click to continue reading Games Which Seriously Deserve Sequels

Tweet
Posted by Jesse Easley Categories: First Person Shooters, Xbox 360
While Andru and I were at E3 we saw a trailer for an awesome game called Gears of War for Xbox 360. Unfortunately, out of all the press kits and access that we had there were no trailers for us to give you all. We were able to score some screenshots for you though. I personally think that this game will be the "Halo" of Xbox 360. The gameplay looks excellent and the graphics are amazing. We don't have any storyline details yet, but we'll pass them along when we get them.
Editor's Note: I actually did get a bit of the background on the game during the Microsoft press briefing. Gears of War can best be described as a hybrid third-person shooter and survival horror game. There are locusts which do not like to be in the light. If you can stay near light, you have a better chance of surviving. The trailer shown at Microsoft's conference was truly amazing. These screenshots are in game.
Click to continue reading E3 2005: Gears of War Screenshots
© Gear Live Inc. – User-posted content, unless source is quoted, is licensed under a Creative Commons Public Domain License. Gear Live graphics, logos, designs, page headers, button icons, videos, articles, blogs, forums, scripts and other service names are the trademarks of Gear Live Inc.