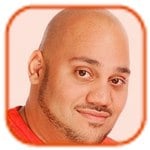 Tweet
Posted by Andru Edwards -
Categories: Photography, Social Networking, New Apps, Free Apps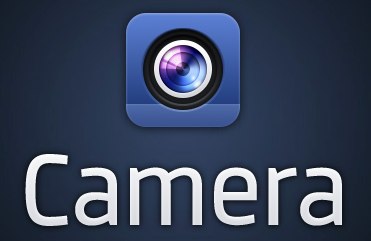 There are plenty of apps that allow you to share photos on Facebook, including the Facebook app itself. However, if you want something that'll let you share multiple photos that you can tag on the fly, look no further than the new Facebook Camera app for iPhone and iPod touch. Facebook Camera is an Instagram-ish app that allows you to snap photos (or choose from photos you already have in your camera roll,) edit them with crop, rotate, and filter tools, tag them, and get them posted on the world's most popular social network. In addition, Facebook Camera also lets you browse the image posts of all your friends, allowing you to skip all the links, complaints, game requests, and other stuff.
You can get Facebook Camera for free on the App Store, and you can find a video demo after the break.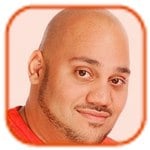 Tweet
Posted by Andru Edwards -
Categories: Games, iPad Apps, New Apps, Videos, $0.99
Hey, all you Angry Birds lovers out there. We know that it's been a while since a new version has dropped, and that you've probably moved on to Draw Something, but it's time for you to take a another look, because Angry Birds Space is now available on multiple platforms. Space? Yes. The confines of the gravitational pull of the Earth no longer apply here, so your birds can get their space physics on while trying to destroy evil pigs. Here are the links to grab your copy:
Hit us with your thoughts in the comments. Oh, and if you're wondering what the heck the birds are doing in space in the first place, the video above should do a fine job at explaining that one.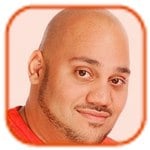 Tweet
Posted by Andru Edwards -
Categories: Photography, iPad Apps, New Apps, Apple, $4.99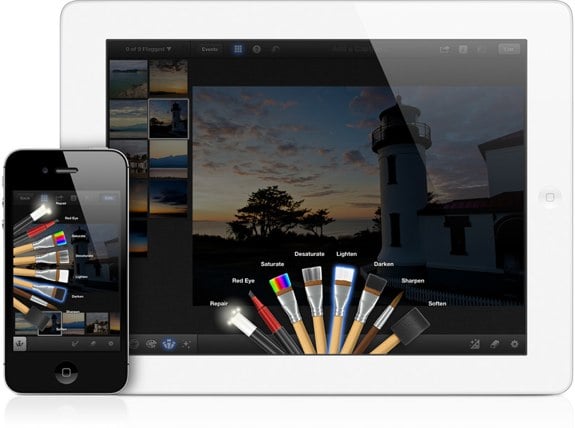 At yesterday's iPad event, Apple unveiled the final piece of the puzzle as it pertains to bringing the full iLife suite to iOS with the release of iPhoto for iPad and iPhone. Similar to GarageBand and iMovie, iPhoto is available now as a universal app for $5. So, what's the draw? Well, iPhoto lets you use your iOS device's multi-touch display to perform basic photo editing function like simple one-tap white balance, red-eye removal, and exposure adjustments. You can also crop and straighten images, and remove blemishes with ease.
You can pull up your photos that are stored on your device, including the camera roll and Photo Stream, and compare images side-by-side. Edits are non-destructive as they save a copy rather than editing the original. You can process images that are up to 19 megapixels, which should be fine for the vast majority of people out there, but for those of you shooting with a Canon 5D Mark II in RAW format, you may wanna look elsewhere for your photo processing software--but in that scenario, why would you be using an iPad for that function anyway?
You've got a bunch of sharing options, including Twitter, Facebook, and Flickr. You can also export photos to your Camera Roll and to iTunes and email them to contacts. One new feature is Journal, where you can select a group of photos that iPhoto then puts together in a unique gallery with dates, weather information, maps, and more. It's like making a diary out of photos relating to an event or range of dates.
For $5, you can't go wrong with iPhoto for iOS. You can get it now on the App Store.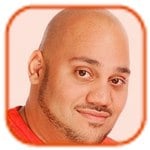 Tweet
Posted by Andru Edwards -
Categories: Productivity, iPad Apps, New Apps, Free Apps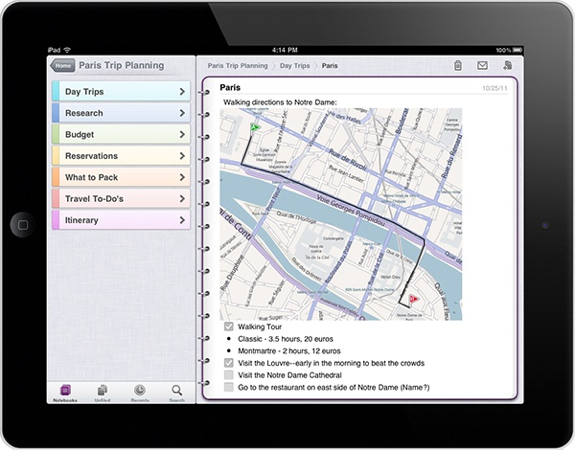 Microsoft on Monday released a version of its OneNote for the iPad.
"Since the launch of OneNote for iPhone nearly a year ago, a recurring request from our customers has been for a version that can be used more easily on the iPad's larger screen," Microsoft said in a blog post. "We're happy to announce that today's new release of OneNote for iOS devices includes a version that's tailored for the iPad."
OneNote is Microsoft's note-taking and sharing software. Like other popular note-taking apps, such as Evernote, Awesome Note, and Google Notebook, OneNote Mobile gives users the ability to jot down, amend, and organize their notes on the go.
OneNote notebooks are stored via Microsoft SkyDrive. "Your own cloud-based SkyDrive account lets you easily sync all of your notebooks across all of your devices, so they're always up-to-date and accessible from virtually anywhere—on your iPhone, your iPad, your Web browser, or your computer," Microsoft said today.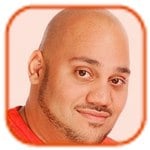 Tweet
Posted by Andru Edwards -
Categories: Social Networking, Travel, New Apps, Free Apps
Oink, the service started by Kevin Rose's new incubator, Milk, is now live. You can download the companion app, Oink Builder, on the App Store now for free. Oink allows you to rank and rate the things around you. Unlike other services, like Yelp, that have you rate places, Oink is about rating the things inside the places, rather than the places themselves. Hit the video above to see what we mean.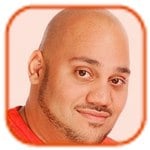 Tweet
Posted by Andru Edwards -
Categories: Lifestyle, New Apps, Apple, Free Apps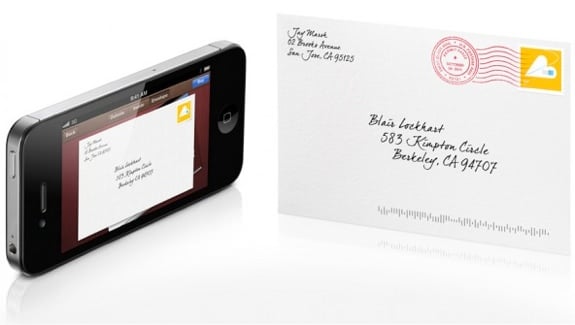 Apple just released Cards, its new app that allows users to create gorgeous greeting cards right from an iPhone, iPod touch, or iPad:
The new Cards app from Apple lets you create and mail beautifully crafted cards personalized with your own text and photos — right from your iPhone or iPod touch. Take a quick snapshot and with a few taps and swipes, an elegant letterpress card is on its way to any address in the world. Each card is just $2.99 when sent within the U.S. and $4.99 when sent to or from anywhere else. And that includes postage.
You can get it now, free, on the App Store.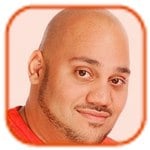 Tweet
Posted by Andru Edwards -
Categories: Music, Social Networking, New Apps, Free Apps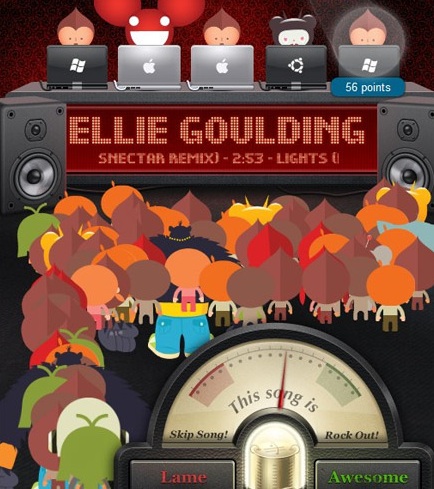 Turntable.fm is having a good week. The music streaming site on Tuesday released its iPhone app and confirmed that it has raised $7 million in funding.
It had been rumored that an iOS version of the popular service was headed to the App Store this week, and as expected, the app mimics the Web-based experience of Turntable, allowing you to do the same things on your mobile phone that you could do online. For example you can access all of the same rooms where five DJs take turns bumping the songs of their choice as well as rate those tracks as "lame" or "awesome."
From the app, you can also make new rooms and start DJing in existing ones. The app has been well received for the most part, but VentureBeat pointed out that it moves a little bit slower than the desktop version. However, it noted that it works well over 3G, which rumored to be an issue for the app during its testing phase.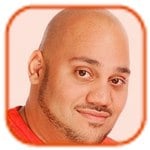 Tweet
Posted by Andru Edwards -
Categories: Social Networking, New Apps, Free Apps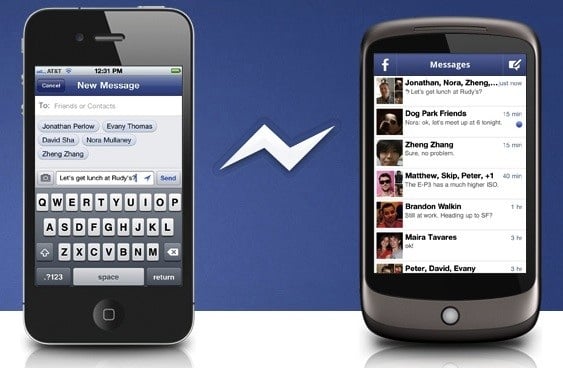 Facebook has just released a new Android and iOS app called Facebook Messenger, and it's exactly what it sounds like. Basically, Facebook has taken its messaging system, used their Beluga team to simplify it a bit, and pushed it out as an independent app. You can message your contacts without using up SMS (similar to things like BBM, Google+ Huddle, iMessage, GroupMe, Fast Society, and plenty of others,) and you can also create group messages on the fly as well. People will see these messages show up in the Messenger app, their Facebook inbox, or by SMS if they don't have the app installed. You can also share your GPS location and attach images to the message conversations as well. If you've used Beluga or Facebook, then you know how to use this.
You can grab it now from the App Store and Android Market.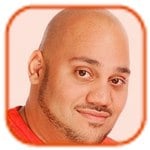 Tweet
Posted by Andru Edwards -
Categories: Social Networking, Utilities, New Apps, Free Apps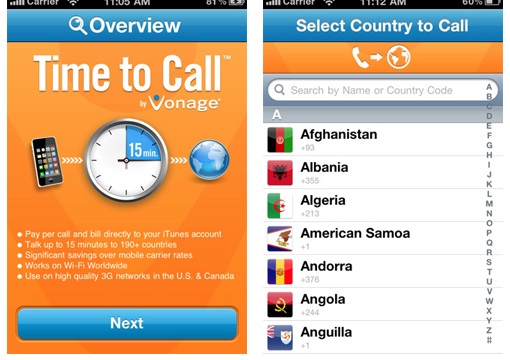 If you've been putting off calling your aunt in the Dominican Republic or your Slovenian cousins because of the cost of calling from your mobile phone, a promotion from Vonage should pique your interest. The VoIP provider is giving away one free international phone call, up to 15 minutes, to anyone who downloads its new iPhone app, Time to Call. The app is also free.
What's especially appealing about the offer is you don't have to be a paying customer of Vonage (from $11.99 per month) to use the app or get the one free trial call. The free call expires one year after you download the app. Be sure to check that the country you're calling is on the list of 100 that are included in the deal (check below).
After your one free call, all calls are billed in 15-minute increments. Prices for the 15-minute blocks of international talk time range from 99 cents to $9.99, depending on which country you call, although calling most countries is less than $1.99. And typical of Vonage's slightly experimental nature, the Time to Call app doesn't charge you through pre-paid credits or an in-system account, the way other services such as Skype do. Instead, Vonage's app bills you directly through iTunes.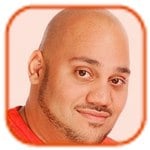 Tweet
Posted by Andru Edwards -
Categories: Social Networking, New Apps, Google, Free Apps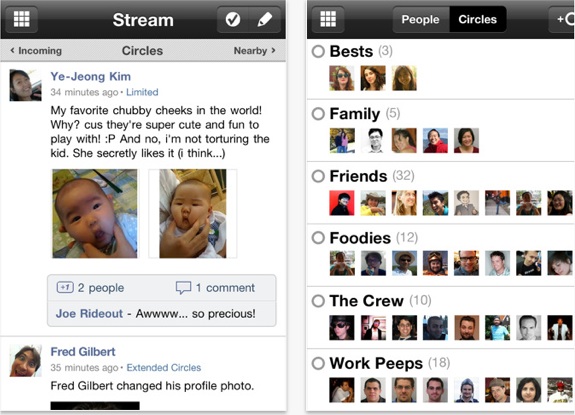 Apple has finally approved the Google+ iOS app, and it's now available for your downloading pleasure from the App Store. Now you can get your Circle on using your iPhone. Nice.
Read More

| Google+

© Gear Live Inc. – User-posted content, unless source is quoted, is licensed under a Creative Commons Public Domain License. Gear Live graphics, logos, designs, page headers, button icons, videos, articles, blogs, forums, scripts and other service names are the trademarks of Gear Live Inc.