Tweet
Posted by Categories: Music

It's not that I am old by any means, but I remember going into a diner and being able to pop 50 cents into a little machine on my table and listening to some music while I waited for my food. You will notice that these days you don't see many of these. One company is trying to change that. eCast has developed a Digital Jukebox system that works over existing broadband connections. You can listen to any song that is contained in their database. The neat thing is, if you visit their website, you can see the last song that was download and where it was downloaded from.
Read More

| The Boston Globe
Tweet
Posted by Categories: Home Entertainment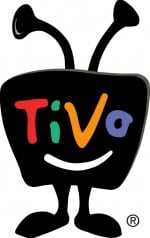 This should excite all of you Tivo users, because now you can take your recorded video on the road with you. In case you have been living under a rock for the past few years, Tivo is a pioneer in the Digital Video Recorder industry. DVR technology allows you to record live video from your TV directly to a hard drive, effectively eliminating the need for a VCR. TivoToGo allows recorded shows to be transferred to Windows XP or 2000 based PCs or laptops via a home computer network. Users would have to download free desktop software from the TiVo Web site onto their computers. TiVoToGo will be part of a free TiVo update, which you may have already received. Unfortunately, if you use a DirecTiVo, you don't get to play with the rest of us. One other nice feature is that users will be able to burn DVD's of their favorite shows; however, this feature will not be available till shortly after launch.
Edit: If you have a Humax, Pioneer, or Toshiba TiVo/DVD
Player
Recorder, it looks like you will have to wait until later this year to receive the TiVoToGo update. Damn.
Read More

| Silicon Valley
Tweet
Posted by Hector Martinez Categories: PC / Laptop

Panda Software, a virus prevention technology firm, recently announced the top 10 viruses detected by ActiveScan, its free online scanner. At the very top of the list is Downloader.GK Trojan. This also marks the first time that a trojan tops the list, normally occupied by worms. The trojan is installed when an unsuspecting user agrees to download a specific ActiveX control, which then installs and runs two adware programs on the computer it infects.
Read More

| Techtree
Tweet
Posted by Categories: Cell Phones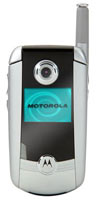 26 companies, including Cingular, NTT DoCoMo, NEC, Siemens, and Vodafone have begun working on a unified data standard for the next generation of cell phones. The new technology dubbed "Super 3G", is said to be capable of almost instantaneously transmitting high-resolution video.
Read More

| EE Times

Tweet
Posted by Oscar M. Cantu Categories: Misc. Tech, PC / Laptop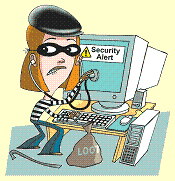 The year two-thousand-and-four was a year filled with many online security threats. Worm, viruses, spam, and spyware all filled the internet traffic lines, infecting many computer systems. According to the Associated Press, those were among the top internet threats of 2004. Chances are that you too were affected in some way this past year, be it by a virus or by spam. As technology evolves, perpetrators are able to build more sophisticated tools to launch more attacks. As Gregg Mastoras, senior security analyst at Sophos Inc, put it, "…there is no silver bullet technology." It seems as though security updates can barely keep up with today's attackers. As the stakes are raised higher each day, what's in store for 2005? Possibly even greater attacks, possibly even to Microsoft software alternatives such as Firefox. In this high-tech world, no one and nothing is safe.
Read More

| Yahoo!

Tweet
Posted by Oscar M. Cantu Categories: Misc. Tech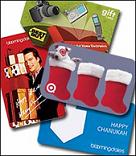 I've received a gift card that I had no use for before. It's a gift, how could you refuse a gift? After all that's not the polite thing to do. So what do you do when you receive a gift card you will probably never use? Stop, before you give out that gift card to someone else, check out the latest trend online. Now you can exchange or sell that gift card you have no use for. That's right, now you can take that $25 gift card for H-E-B and trade it for a $25 gift card to Best Buy or another retailer.
Read More

| USA Today
Tweet
Posted by Categories: Corporate News, Portable Audio / Video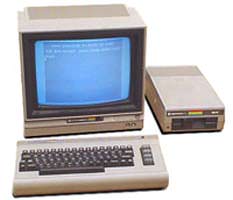 I remember my first computer, the Commodore 64. It had a monitor, a keyboard, and a floppy disk drive, and thats about all it did. It was the best selling computer of the 1980s; the Commodore 64 was the Ford Model T of computers. It only ran programs written in Commodore BASIC, and had its own version of DOS. According to this article from PCWorld, Tulip Computers agreed to sell its subsidiary Commodore International for $32.6 million to Yeahronimo Media Ventures. Yeahronimo plans to use Commodore to sell its line of digital media playing devices, but with the acquisition of the brand it is very possible that we might one day see Commodore computers again!
Read More

| PCWorld
Tweet
Posted by Categories: Home Entertainment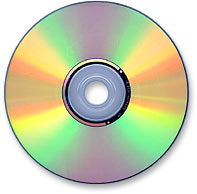 Most of you are probably aware of the Blu-Ray (BD-ROM) / HD-DVD technology war that is brewing, but might not know the exact details of each format. I think this article paints a nice picture of what will be coming in the future of DVD. BD-ROM offers 25GB per layer where HD-DVD only offers 20GB per layer. Most backers of HD-DVD are touting that there will be an easier transition using HD-DVD because that technology uses existing pressing technology and does not need entirely new production lines. What does that mean? Lower cost for the consumer.
Read More

| EE Times
Tweet
Posted by Categories: Software

If you didn't have enough choices for browser add-ons, you can thank Netcraft for adding more to the pool. If you are not familiar with Netcraft, they are an Internet services company providing research data and analysis on many aspects of the Internet. The Netcraft toolbar allows a user to find out a lot of information about a website, including what the server is running on, where it is hosted, as well as its uptime. The real power of the toolbar is its ability to protect you from phising attacks and internet fraud. By using features such as site ranking and the hosting location, you can determine if the site you are visiting is a legitimate website. So far this is only for Internet Explorer users, but they are working on a version for Firefox as well.
You can download it here.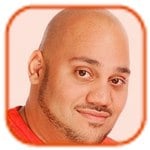 Tweet
Posted by Andru Edwards -
Categories: Features, Misc. Tech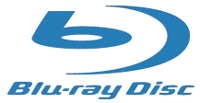 We hope you all had a happy and safe New Year. Nothing like a night of gaming straight up to 11:59 PM to get one psyched for 2005. Oh, and if you didn't know, there is plenty for all of you tech-heads out there to be excited about in this new year. After all, look at all the things we should be able to look forward to:
SED Television hitting the market
Sony's Playstation Portable hits the U.S.
Terms like WiMax, 802.11n, and Podcast will no longer be reserved just for geeks.
The Nintendo Revolution and Sony Playstation 3 will be unveiled
Hard drives will continue growing in disk space but shrinking in physical size, making portable media even more exciting.
That is just my list. We are interested in hearing about what you are excited about this coming year. Let us know in the comments.
© Gear Live Inc. – User-posted content, unless source is quoted, is licensed under a Creative Commons Public Domain License. Gear Live graphics, logos, designs, page headers, button icons, videos, articles, blogs, forums, scripts and other service names are the trademarks of Gear Live Inc.