Tweet
Posted by Hector Martinez Categories: Cell Phones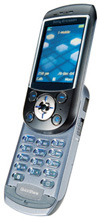 The great new phone announcements just keep coming in. Actually this one was announced at last week's CES. Meet MobilePC's pick for Best New CES Product. This beauty features a landscape screen with a numerical pad that swings out from behind it, reminding me a little bit of the SideKick series. Other similarities include email and MMS, plus WAP support. A few more things: an integrated camera, mp3 and mp4 playback, Memory Stick Pro support, and a touch sensitive screen with handwriting recognition software. Still want more? You get Bluetooth, USB, a sound recorder, and can also capture and send video.
Read More

| SonyEricsson.com
Tweet
Posted by Categories: Peripherals, Software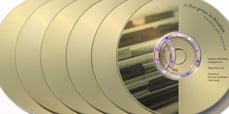 How many times have you printed a label for a freshly burned disc and screwed it up? Those labels are tough to stick on. With HP's LightScribe discs and software, you will never have to print a label again. Using the laser in your drive, the software will etch a design of your choosing into the disc. All you have to do is flip the disc, run the software, and choose your image. Everytime, you will get a perfect image on your disk.
A few examples of things you can print on the disc:
A list of track titles and lengths for a music CD
A digital picture of the DVD or concert on the disc
Images created in PhotoShop
Professional looking labels for disks you give to clients
This technology is sure to change the way users burn discs. Now, if only they could figure out how to make labels for dual layer discs…

Read More

| Hewlett-Packard LightScribe

Tweet
Posted by Oscar M. Cantu Categories: Cell Phones, Software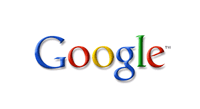 Imagine doing a search using a picture taken from your camera enabled cell phone. Does it sound too good to be true? Hatmut Neven doesn't think so. He is currently working on a way to make this happen. Image-recognition software is already being tested for used in various tasks. Using that technology he hopes to make it happen. The following is a quote of what this service could do for you:
"You take a picture of something, send it to our servers, and we either provide you with more information or link you to the place that will. Let's say you're standing in front of the Mona Lisa in the Louvre. You take a snapshot with your camera phone and instantly receive an audio-visual narrative about the painting. Then you step out of the Louvre and see a cafe. Should you go in? Take a shot from the other side of the street and a restaurant guide will appear on your phone. You sit down inside, but perhaps your French is a little rusty. You take a picture of the menu and a dictionary comes up to translate."
Read More

| TheFeature.com

Tweet
Posted by Oscar M. Cantu Categories: PC / Laptop

Advanced Micro Devices sets to produce a new notebook computer chipset to rival Intel's Centrino brand. The new 64-bit Turion will be aimed at the "thin and light" notebook segment. This announcement is very good for consumers, as competition is always welcomed. This technology is set to be available by mid-year.
Read More

| Yahoo! News

Tweet
Posted by Oscar M. Cantu Categories: Accessories

So you want a new accessory for your new iPod and you head to your favorite online or off line store to buy one. You discover a vast array of products and manufactures to choose one. Which one do you choose? The cheap one that may not work and potentially damage your precious gadget or do you choose the more expensive one? Set aside those worries with Apple's newest certification: Made for iPod. Next time you are on the market for a new iPod accessory, be sure to look for the new branding and make your iPod a happy gadget.
Read More

| iPodLounge.com

Tweet
Posted by Oscar M. Cantu Categories: Music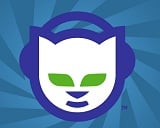 We all rent movies instead of buying them. Sure, sometimes we just love a movie so much that we buy it. For the most part though, you just rent movies since you know you will only watch it a couple of times and that's it. The same thing can be said for music. You buy songs or download them if they are free, listen to them a few times and never listen to them again. So why don't we just rent music instead of buying the tracks? Napster answers the call. Napster is currently beta testing a music rental service where a user may subscribe for $15 a month and have access to unlimited downloads. The tracks a user downloads can be used on players that support Microsoft Windows Digital Rights Management technology, Janus. Sorry iPod users, for now the service only supports players made by Samsung, Rio and Creative. The Napster service also requires the user to update their license on a monthly basis. If the user does not have a valid subscription anymore, the song cannot be played. This is a nice concept, however if the iPod does not get an update to support this technology, this service will not get the full amount of users that it's capable of reaching. After all, who wants to pay 99 cents a song when they can get unlimited songs a month for only $15? Of course if you go the free route, you will always be looking out for the R.I.A.A.
Read More

| BBC News
Tweet
Posted by Categories: Misc. Tech
There's a new pill out, and this one is guaranteed to give you a temperature. No, it wont make you sick - but it will tell you what your body temperature is. The little pill, called VitalSense, has a wireless transmitter to send your accurate body temperature to its receiver. There are several things that the company hopes to build upon with this device, such as a more accurate heart rate monitor.
Read More

| VitalSense via engadget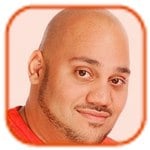 Tweet
Posted by Andru Edwards -
Categories: PC / Laptop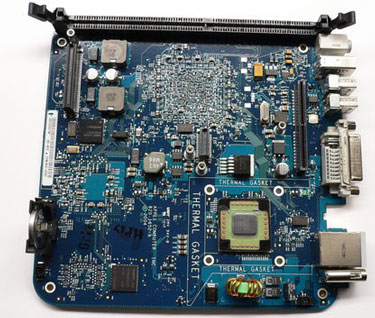 The ultra-smooth Mac mini doesn't look so smooth after it's been gutted, does it? However, I can still appreciate the underlying infrastructure. I mean, look at how nicely compacted everything is. It's just a greatly designed product all around. I still prefer a regular CD tray over the kind on the mini. More images at MacNews.de.
Read More

| MacNews.de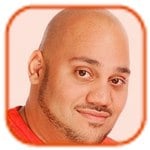 Tweet
Posted by Andru Edwards -
Categories: Music, Software

You are a hip, young, internet user. This means you like free music, no matter how you get it. If you are a new iPod user, you have been treated to a free album download on iTunes when you first synched your iPod to your PC, titled "Universal Motown New Music Sampler". While it isn't a compilation of huge hits, it's still nice to get 13 tracks of music for free. But what about those of us that have had iPods for a while, or just use iTunes but don't want Apple's MP3 player? You too can download the Motown New Music Sampler free of charge. How so? Simple be sure you have iTunes installed on your PC, and click this link.
Tweet
Posted by Categories: Cell Phones
Nokia has announced that the Nokia 7710 widescreen multimedia smartphone with pen input is now officially available in the US. The 7710 has a widscreen display of 640 x 320 pixels. The phone has 128 MB internal memory (80-90 MB available to the user) and 128 MB external memory on the included multimedia card (MMC). The N7710 includes an Internet browser, integrated MP3 music player with stereo audio, a set of video features, 1 megapixel camera with 2x digital zoom, presentation viewers, word processor and sheet converters, FM radio and a touch screen. Also, keeping up with the times, there is integrated Bluetooth as well.
Read More

| TechTree
© Gear Live Inc. – User-posted content, unless source is quoted, is licensed under a Creative Commons Public Domain License. Gear Live graphics, logos, designs, page headers, button icons, videos, articles, blogs, forums, scripts and other service names are the trademarks of Gear Live Inc.