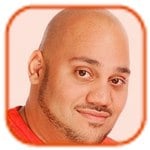 Tweet
Posted by Andru Edwards -
Categories: PC / Laptop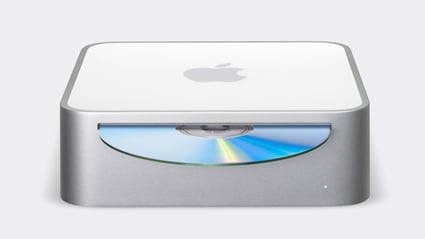 Gear Live reader Token has had the same Mac mini problem that many have complained about. When using the VGA adapter, his display is very dim - when using a DVI connector instead, everything looks fine. He sent us this account of his order trying to get support from Apple:
I just wanted to make you and your readers aware that a bunch of people are having trouble with the new Mac mini myself included. The problem is that VGA output is very dark. White is fairly gray. Colors that I know to be vibrant are dim. Playing with the color settings doesn't help either. I am having this issue with my stock 1.25 ghz Mac Mini. I am using this with an emachines 17" VGA LCD display. I also have it on a iogear miniview III USB KVM with VGA. I figure that maybe it was losing something going through the KVM, so I plugged the monitor directly into my Mac Mini. No luck. I also have a 12 inch powerbook g4 1.33 ghz. Using the same display through the same iogear KVM, the picture is as bright and clear just as you would expect. The same goes for my PC running Windows XP and that might be the most frustrating thing of all. This is also true for the G4 400 AGP that the mini was intended to replace. Just for another data point, I also tried this with my roommates dual g4 450 and his iBook g3 900 mhz. The problem is limited to the Mac Mini.
I called Apple support, and spoke to 2 different people. I went through the motions to get my issue on file. Nothing they told me or asked me to do helped in the slightest. They told me to go my local Apple Store and have them take a look.
Click to continue reading Apple's Lack Of Support On The Dim Mac mini Issue
Tweet
Posted by Hector Martinez Categories: PC / Laptop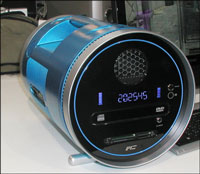 Sometimes the thought of carrying a mid-size tower to a LAN event will send the mind reeling with images of dinged up cases, broken PC components, and dropped hard drives. That's why I appreciate portable small form factor cases like this one. If the cylindrical shape of the Piston SFF didn't already catch your eye, the spiffy color might do the trick; plus it also houses a built in subwoofer. On the back, there are four USB ports, S-Video, SP/DIF out, Ethernet and audio. Two more USB ports, and an additional FireWire and SP/DIF port are located on the side, along with a headphone and microphone port. It supports Intel P4 Prescott processors up to 3.8 GHz, and either an embedded graphics solution, or a PCIe x16 graphics card. The Piston SFF can be yours for $400.
Read More

| Extreme Tech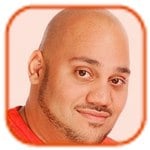 Tweet
Posted by Andru Edwards -
Categories: Internet, Movies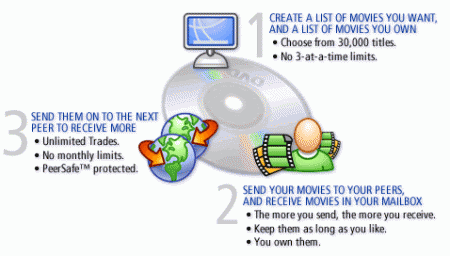 If you are looking for a way to get movies for 99 cents a pop, look no further than Peerflix. Peerflix is an online trading post where members can create a list of DVD "haves" and "wants", and match up their lists to other users on the service. If they find a match, they contact the other party, and set up the swap. The transaction costs 99 cents, and both parties walk away from the deal with a DVD they wanted to see in return for a DVD they no longer wanted. No late fees or due dates here, plus there is no monthly membership fee. Of course, there is an honor system here, which the site monitors closely. For the deal to be successful, both members must mail the requested DVD to the other person - and with that being the case, there are bound to be some snafus along the way. Still, it is a good way to trade DVD's on a 1:1 ratio, rather than going to your local DVD shop and having to trade in 3 or 4 movies in exchange for the latest blockbuster.
Read More

| Peerflix
Tweet
Posted by Hector Martinez Categories: Cell Phones, Handhelds, Internet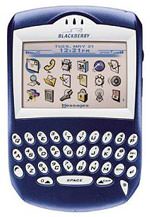 Instant messaging services aren't necessarily new to the Blackberry. in fact, there are already a few third party solutions available. The news here is that it's going to be bundled in now. Research In Motion just signed up a deal to offer instant messaging services from both Yahoo and AOL right out of the box on future Blackberry models. Current owners will also be able to download this feature for use on their existing handsets. Great news for those who want to stay in constant touch without the hassle of being near a PC at all times.
Read More

| Tech Tree
Tweet
Posted by Hector Martinez Categories: PC / Laptop, Peripherals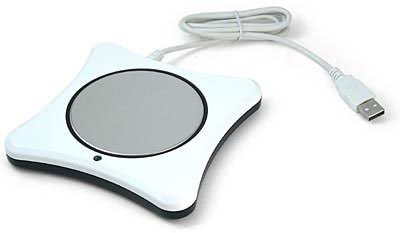 I can think of only a couple things that might taste worse than room-temperature coffee. But you can avoid the trauma altogether by getting one of these warming pads that connect to your PC (or laptop!) via USB. Simply plug it in, pop your mug on top, and try not to touch the pad with your bare fingers. $18 at ThinkGeek.
Read More

| Think Geek

Tweet
Posted by Oscar M. Cantu Categories: Misc. Tech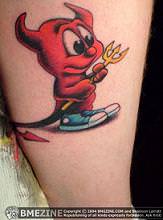 I've seen many tattoos in my time, both good and bad, but I had not seen any quite like these before. BMEzine has a nice collection of images of geek tattoos. The art ranges from Math symbols and binary code, to video game characters such as the lovable Mario or the Covenant Sword from Halo 2. Nothing expresses your love for computers as much as permanently branding yourself with one of these.
View More

| BMEzine

Tweet
Posted by Oscar M. Cantu Categories: Cameras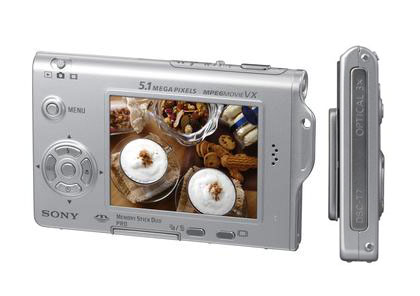 Sony has unveiled their newest 5.1MP digital camera – the T7. The T7 is an updated version of the very popular T1 model. Some of the updated features include the relocation of menu buttons to the left side, zoom controls moved to the top, and the body has been truncated to one-third of an inch thin. The miniature camera not only looks sexy, but has a 3x optical zoom and the ability to capture and playback high-resolution video at 640x480 pixel resolution. You can get your hands on one in May, retailing for $500 USD.
Read More

| GearCritech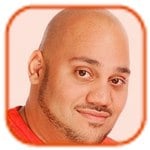 Tweet
Posted by Andru Edwards -
Categories: Accessories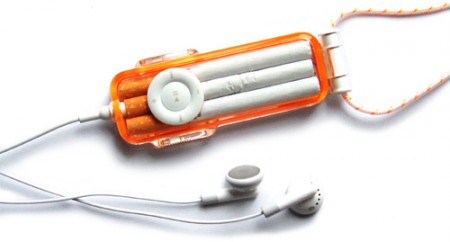 Apparently, some iPod shuffle accessories can be used to protect more than just your Apple MP3 player. Case in point: the iSmoke shuffle. Big enough to hold three cigarettes perfectly around your neck, and cool enough to wear with your earbuds.
(Thanks Antman!)
Read More

| Malevolent Design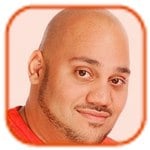 Tweet
Posted by Andru Edwards -
Categories: Features, Music, Product Reviews

We have a schizophrenic Playlist this time, with rappers and beach bums, with soul singers and pop bands. 50 Cent is back, as is Jack Johnson, both trying to improve over their last successful releases. Sage Francis furthers the cause of underground hip-hop, and Sam Cooke is our collection essential, putting a little soul in this dreary winter. Enjoy the Playlist, and let me know what you think in our forums or by emailing me.
Click to continue reading Gear Live Playlist: 50 Cent, Jack Johnson, Sage Francis, Aberfeldy, Sam Cooke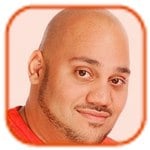 Tweet
Posted by Andru Edwards -
Categories: Wireless / WiFi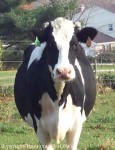 At the moment when people were still taking in some of the newest Bluetooth cameraphones, the newest Bluetooth network, comprised of a herd of cattle, is now the latest on the Bluetooth front. Danish vendor Blip Systems has developed a system where you can put a Bluetooth device onto members of a herd, and monitor the location of each cow remotely. In addition, you can even keep track of the cows health. The technology was developed in conjunction with the Danish Cattle Research Centre and the Danish Institute of Agricultural Sciences. Blip says the technology would be profitable for those with 100 or more cattle, and plan to sell the mesh networks for under 100 euros.
Read More

| PersonalTechPipeline
© Gear Live Inc. – User-posted content, unless source is quoted, is licensed under a Creative Commons Public Domain License. Gear Live graphics, logos, designs, page headers, button icons, videos, articles, blogs, forums, scripts and other service names are the trademarks of Gear Live Inc.