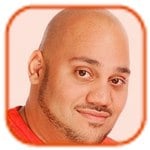 Tweet
Posted by Andru Edwards -
Categories: Wearables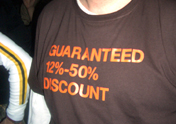 People have always said "If you can't beat 'em, join 'em" (at least they say it on TV a lot). Spam has certainly been a thorn in the side of just about every Internet user in this modern age. Instead of getting upset, how about stealing those catchy spam email subjects and making shirts out of them? That is exactly what SPAMSHIRT allows you to do. You can now sport all your favorite spam subjects, like "Fr-e.e Ci@l1s 4 U!", right on your chest.
(Thanks illwon!)
Read More

| SPAMSHIRT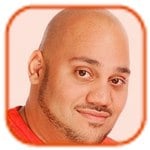 Tweet
Posted by Andru Edwards -
Categories: Internet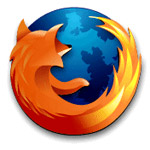 Looks like the Yahoo! official from the company's Australian offices was incorrect when they said that Yahoo! plans to ensure that all current and future services would be checked for full Firefox compatibility. Someone from the US office overruled that claim, saying that Firefox is still a relatively new technology, and some services just flat out might not work for the browser. Oh well.
Read More

| The Inquirer

Tweet
Posted by Oscar M. Cantu Categories: Portable Audio / Video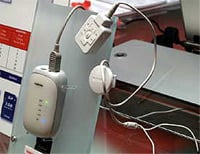 Toshiba is currently working on a MP3 player that will utilize its new 0.85 inch 4GB hard drive. The picture was taken by AV Watch Japan at CEBIT. You can see that the unit does not have an LCD, and uses a remote control for its functions. The unit even appears to be upgradeable via an SD memory card. Hopefully Toshiba can rework its design to provide us with a better looking final product. Nonetheless, it's good to see that MP3 players are getting smaller without sacrificing drive space. We can only dream of the day when we are able to see a 20GB MP3 player which is the size of today's USB flash drives.
Read More

| Dapreview

Tweet
Posted by Oscar M. Cantu Categories: Wearables

Could lighted underwear be the next big thing? Back in November we told you about GloThong, a glow in the dark thong. Now we bring you LED underwear by Puff-Buff. Much like the GloThong, expect to see these designs on the night club scene in the not so distant future. If clubbin just ain't yo thang, perhaps using the garment as a night light for some late night reading would be a more viable alternative.
Read More

| Puff-Buff Designs

Tweet
Posted by Oscar M. Cantu Categories: Video Games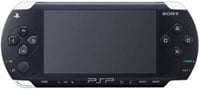 While you can't pick up a Sony PSP from EB Games just yet, apparently they already have some games in stock and ready for sale. That's right, if you can't wait until Thursday to get your hands on one of 2005's hottest gadgets, head on over to your local EB Games store and pick up a game or two, close your eyes, and pretend you are playing that oh-so-coveted expensive gadget. Even better news is that EB Games is expecting to receive some PSPs as early as Monday to prepare for Thursday's release day. Sony sure wants to make sure its highly anticipated portable releases with as little problems as possible. Be sure to get your desktop countdown wallpaper to see the seconds melt away until the PSP launch.
Read More

| GadgetMadness

Tweet
Posted by Oscar M. Cantu Categories: Portable Audio / Video

GM wants to tap in to the Apple iPod market with its announcement of a new feature for some of its 2006 lineup. GM will now add an auxiliary channel and a front mounted auxiliary input jack. This will allow iPod users (as well as other audio player owners) to listen to their tunes via the stock stereo. The stereos will be offered as standard equipment on the 2006 models of Chevy HHR, Impala and Monte Carlo; Saturn VUE and ION; Pontiac Solstice; Buick Lucerne; and Cadillac DTS with other models seeing the new addition over the next few years. GM vehicles with DVD players will also allow an iPod or other audio device to be played though the on board stereo with the use of an adapter. GM is definitely making the right move in supporting these popular gadgets, but will this be the deciding factor when purchasing a new vehicle?
Read More

| GM Press Release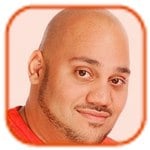 Tweet
Posted by Andru Edwards -
Categories: Video Games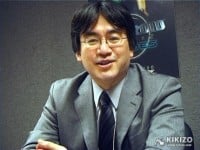 Still wondering what makes Nintendo's next console so revolutionary? It seems the ace up Nintendo's sleeve might be touchscreen controllers…I wonder how much one of these will cost to replace. The story is that the newest issue of Game Informer has a lengthy article on the all of the next gen consoles, including the one from the Big N. A touchscreen with no analog stick or shoulder buttons, fully customizable so the developer can configure the buttons any way they see fit. This could be great if developers decide that they want to create contrller configurations in addition to games. This does seem to make sense seeing as how the touch screen is currently being used in the DS. The thing is, though, that the technology hasn't been used in this way before. This also might be an answer to Iwata's statement that developers may be wary of the new technology on the Revolution.
Read More

| Game Informer Article Scan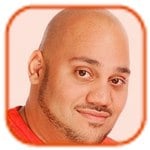 Tweet
Posted by Andru Edwards -
Categories: Internet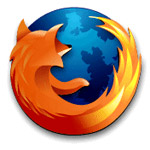 Yahoo! has made it known that they are going to ensure that all of their web products and services will be fully compatible with the Firefox browser. In fact, they will not release any new services until they are tested and confirmed to work on both Internet Explorer and Firefox browser platforms. This is great news, as many of Yahoo's features were previously only available to those running IE. This bit of news is just more proof that Firefox has what it takes. Hey, Microsoft - Internet Explorer 7 better be one hell of a piece of work.
EDIT: Looks like Yahoo! mispoke on this one.
Read More

| News.com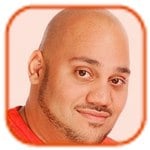 Tweet
Posted by Andru Edwards -
Categories: Corporate News

In another wonderful turn of events, it appears that Apple wanted to charge companies who want to use the Made for iPod seal on their products 10% of the retail price on each item sold. After someone realized that this idea probably wouldn't fly, Apple changed its stance - now they only want 10% of the wholesale price. This is all probably because the iPod has been such a failure, and Apple has made barely anything on the rogue device. Charging a whopping 10% of the wholesale price just might help move the iPod into the mainstream market, while helping to get its name out there. Right.
(Thanks TheNewDeal!)
Read More

| Cnet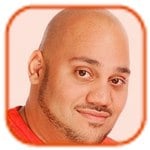 Tweet
Posted by Andru Edwards -
Categories: Misc. Tech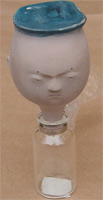 Giant Robot is basically a Japanese pop culture review. One of the major parts of this is the Giant Robot toys that are made. I think that pursuing these creations is almost like a visit to a museum. Each item just has a unique look and feel to them. Take the Eishi Takaoka Head for example. It is just an interesting piece of work. It stands at about 6 inches, half of which is the hand carved head. This one goes for $200 due to its uniqueness and delicacy, but you can find plenty of things that are far less expensive. Take a look, and let us know if something catches your eye.
Read More

| Giant Robot
© Gear Live Inc. – User-posted content, unless source is quoted, is licensed under a Creative Commons Public Domain License. Gear Live graphics, logos, designs, page headers, button icons, videos, articles, blogs, forums, scripts and other service names are the trademarks of Gear Live Inc.