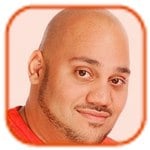 Tweet
Posted by Andru Edwards -
Categories: Misc. Tech

What an interesting way to spice up your home life, huh? These ironing board covers feature well-known beauts from over in England - Kelly, Jordan (Katie Price), Richard, and Mark. A quick look at the site reveals that women do more ironing than men, even in the U.K., as the two women-clad covers are available for purchase, while the male counterparts are sold out. Now, the unique part - if you iron over the clothing that the stars are wearing, it disappears, rendering them naked. Order yours now for 14.95 pounds, or 27.25 US.
Read More

| Fun Ironing Board Covers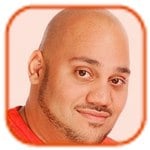 Tweet
Posted by Andru Edwards -
Categories:
Just about everyone and their mother has Google AdSense running on their website, and with good reason, as AdSense has proven to be a massive success for just about everyone who has tried it. It is a quick and easy way to monetize a page. What you may not know is that there are plenty of alternatives to Google AdSense. In fact, there is even a way to ensure that when AdSense doesn't have any ads to show for a particular page/section of your website, that the space redirects to an alternative network. This ensures that you always have the opportunity to make money with your work.

Tweet
Posted by Oscar M. Cantu Categories: Misc. Tech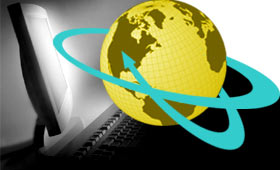 According to the Associated Press, college grads majoring in Computer Science are choosing alternate career paths than that of their major. The reason for this is the dull and un-challenging daily routines of the programming life. Of course there are those that like that lifestyle, some programming jobs that are actually interesting, and other jobs that require programming as part of the job and not the main job. Are college students really making the shift? As a current Computer Science major, I have seen people drop the major and others come back to this degree plan – same as any other college major. What do you guys think? Are college grads really losing interest?
Read More

| Yahoo! News
Tweet
Posted by Devin Categories: Home Entertainment, Misc. Tech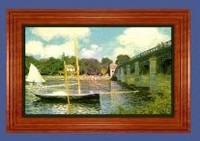 I would think most people with a Plasma or LCD television would want to proudly display it on the wall for everyone to see, but for those who are a little shy about showing off, a company called BEI has a solution for hiding your TV without taking it off the wall and sticking it in the closet. The BEI Motorized Artwork System allows users to cover their screen with a choice of either one of 300 different pieces of art - from Monet to Rembrandt to Van Gogh - or a custom high resolution image. This thing doesn't just throw up some digital image on the screen and leave it at that however. A rolled up piece of canvas slides down over your screen with the image imprinted on it. All the user has to do is simply press a button or flip a switch to turn the TV into a beautiful piece of framed artwork. So how much will this baby set you back? It sells for about $2,600, which is kind of steep, but still cheaper than purchasing that Renoir you've always wanted.
Read More

| BEI Online via Red Ferret

Tweet
Posted by Oscar M. Cantu Categories: Mods / Hacks, PC / Laptop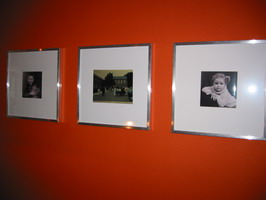 This is one awesome mod. If you have a laptop just lying around, why not put it to use in your living room? With the help of Chris from GrynX, you can gut a laptop and use it to display your favorite photographs and hang it on the wall. What's great about this mod is that with no hard drive and a wireless connection, this mod is virtually silent looks just like any other picture frames you have set up now. Check it out and be sure to tell us if you give this mod a try. Oh, and let us know if it, you know, impresses chicks.
Read More

| GrynX
Tweet
Posted by Devin Categories: Home Entertainment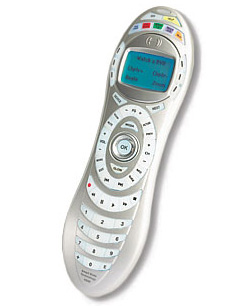 Hate when people touch your remote without asking? Well, according to a poll in the U.K. conducted by Teletext, you're in good company. 2,000 people were polled, and here's the breakdown:
The remote control is is to blame for an estimated 1.5 million arguments a day.
9% of those arguments lead to physical fights.
3% of people polled say they've used the remote to hit someone.
25% have hid the remote to keep it out of others' hands.
34% revealed that messing with the volume makes them angry.
45% get upset when someone loses the remote.
77% are annoyed when others change the channel without asking.
As a representative from Teletext puts it, "The remote is small — but it has a big impact." You don't need to tell me about the impact, I've been hit with one before!
Read More

| The Sun Online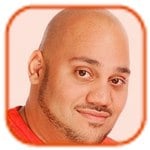 Tweet
Posted by Andru Edwards -
Categories: Planning
A few weeks ago, we brought you the most expensive statements of success. Well, in order to gain enough cash to invest in a mansion or yacht, you need to handle your money wisely. CNN Money has come up with a list of "The 50 Smartest Thing To Do With Your Money", looking at options for investing, saving, and buying real estate. It's a good read to keep you grounded when you are staring a $5,000 affiliate check in the face, thinking of all the ways you can spend it on "fun". When it comes to business, slow and steady wins the race.

Read More

| CNN Money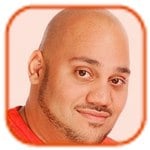 Tweet
Posted by Andru Edwards -
Categories: Planning
I happened upon 24 Hour Laundry today after someone pointed me in their direction, and gave the blog a read. My first thought was "Why are they talking about something that they aren't going to talk about yet?" What I mean is, 24 Hour Laundry's latest post tells us what the service is not rather than what it actually is. Now, I know that is a way to build hype and keep the casuals coming back in anticipations - but why not just tell us what is going on? In all honesty, I think that this approach may actually deter folks. My approach is to keep quiet until I am ready to launch - but once I get to that point, I go full steam ahead. In talking to a colleague about this earlier, I was told to check out Mark Fletcher's comments on 24 Hour Laundry. I was glad to see that someone agreed with my thought process. Give it a read to see what I mean. EDIT: Someone else agrees as well.

Read More

| Winged Pig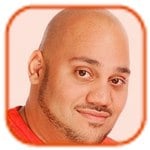 Tweet
Posted by Andru Edwards -
Categories: Design
One thing that new web designers should be aware of are Cascading Style Sheets. The Internet is taking a turn, moving most things that were done in straight HTML to CSS. If you are looking to put a new site up on the web, check out HTML Dog. HTML Dog is a guide and resource, for beginners and experts alike, to the most commonly used technologies in making web pages - HTML and CSS. I have found this site to be comprehensive, easy to understand, and always up to date. I have recommended many a friend who was looking to create, or update, their internet presence to this website. Heck, if after reading a bit you are still a bit confused, they even offer design and consulting services.

Read More

| HTML Dog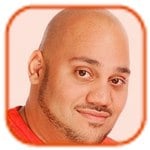 Tweet
Posted by Andru Edwards -
Categories: Features, Portable/Mobile, Reviews, Strategy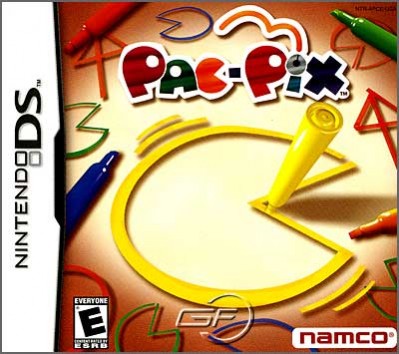 With so many people split on whether the Nintendo DS is a good system or not, one has to take a deeper look to see what all the fuss is about. The fact is, many compare the DS to the PSP, and based off of that comparison, say that the DS sucks. It just isn't true. Once you get past the eye candy, it comes down to the software. Pac-Pix is an example of a game that can only be done on the DS, as well as an example of the ingenious ways to use the touch screen when a developer puts their mind to it. Check out our full review after the jump.
© Gear Live Inc. – User-posted content, unless source is quoted, is licensed under a Creative Commons Public Domain License. Gear Live graphics, logos, designs, page headers, button icons, videos, articles, blogs, forums, scripts and other service names are the trademarks of Gear Live Inc.