Tweet
Posted by Oscar M. Cantu Categories: Accessories, Xbox 360
This is a pretty cool photo show on Flickr – The Xbox 360 Faceplates Pool. Twenty-one pages of images of would be faceplates for the upcoming box. Some of them are so good that I wish they are actually real or can be printed from a high quality printer to stick it on the actual product when it ships. Have an image of your own? Show it off on the comments.
Read More

| Flickr Xbox 360 Faceplate Show

Tweet
Posted by Oscar M. Cantu Categories: Mods/Hacks, Portable/Mobile
Many have heard of the awesome new PSP 2.0 firmware upgrade, and are wanting to make the jump. In the US, you have to go through a couple of extra hoops if you want to accomplish this task. Fear not, thanks to this nice step-by-step tutorial. A word of caution: this update is not intended for US PSPs and thusly will not be supported by Sony. Also, if you do decide to do the update, you cannot downgrade to the current firmware release. This means no more emulators, but cool new features such as web browsing. Check it out and let us know how it went.
Read More

| AskDaveTaylor via Lockergnome

Tweet
Posted by Oscar M. Cantu Categories: Action, Xbox 360
G4 has an interview with the lead designer of Gears of War, along with in game footage. That's right, the footage shown is of the game being played on the Xbox 360 and not on some desktop with "similar" hardware. According to the FAQs in the interview, the video shown at E3 was just the graphics unveiling of the game. This video just gets me even more hyped up about the impeding launch of the Xbox 360 and anxious to see what the PS3 and the Revolution can do.
Read More

| TeamXbox

Tweet
Posted by Oscar M. Cantu Categories: PlayStation 2, Xbox 360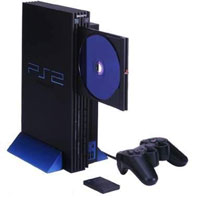 Microsoft plans to be king of the consoles by launching their Xbox 360 this holiday season, but this could be easier said then done. Even though the PS3 is not due out until next year, Sony is pulling all the stops to foil Microsoft's plans for dominance. According to one source, Sony is planning to make a price cut on their slim PS2, bringing it $100, in order to battle Microsoft's Xbox 360. A very brave move since the consumer will know that what they are buying is essentially an out dated system. Nonetheless, Sony will not go down without trying to do some damage. This is shaping to be a highly competitive holiday season with one clear winner – retail stores.
Read More

| SPoNG

Tweet
Posted by Oscar M. Cantu Categories: Action, PlayStation 2, Portable/Mobile, Xbox
Gamespot has an interview with 50 Cent where he talks about his upcoming video game, Bulletproof. They also show a bit of the game along with some behind the scenes content. The game is looking very interesting, but I'll hold my opinions off until we see a demo or the actual finalized game. If you want to be a true gangsta, be sure to have this game pre-ordered.
Read More

| Gamespot

Tweet
Posted by Oscar M. Cantu Categories: Internet, PC / Laptop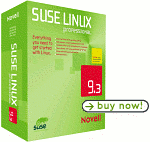 Have you ever wanted to make your own web server to host your own site? Be intimidated no more with the help of HowToForge.com and their detailed instructions. Falko Timme wrote up a very informative how to complete with step-by step images. Go ahead and set one up and tell us how it turned out for you.
Read More

| HowToForge via OSNews

Tweet
Posted by Oscar M. Cantu Categories: Corporate News, Xbox 360
The apparent rumor floating around that Bill Gates had said future Xbox 360s would pack HD-DVD drives is unfounded. All signs point to Microsoft adopting HD-DVD over Blu-Ray, however, Gates has not said anything to confirm that. The original quote that was chopped up and re-arranged in such a way as to spur this rumor was the following:
"The initial shipments of Xbox 360 will be based on today's DVD format," Gates said. "We are looking at whether future versions of Xbox 360 will incorporate an additional capability of an HD DVD player or something else."
One thing is for sure, next gen DVD support will happen in the Xbox 360, however, just which one or how they'll go about it is yet to be revealed.
Read More

| arsTechnica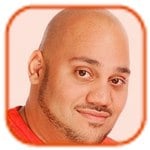 Tweet
Posted by Andru Edwards -
Categories: Features, Podcasts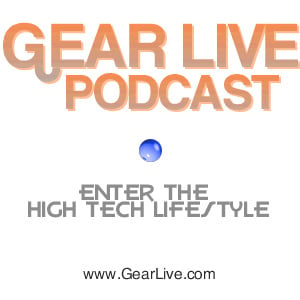 Yeah, last week we were not able to get a Gear Live Podcast - but that is because of the readers, not us! You guys took us down for a few days, causing us to have to migrate the site to stronger servers. I go it solo in this Podcast, giving you an idea of exactly what happened when Gear Live went down.
Click here to download the MP3, or you can just subscribe to the Gear Live Podcast feed. Conversely, you can now subscribe to us directly from iTunes.
Voices: Andru Edwards
Length: 10:17, 9.45 MB
Don't forget to vote for us on Podcast Alley! Also, be sure to check out the Gear Live Odeo Channel, and subscribe there as well. You can even tag each episode with keywords.
Listen | Gear Live Podcast

Tweet
Posted by Sparky Categories: Portable Audio / Video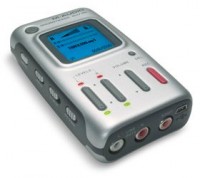 The M-AudioMicroTrack surfaced a while back as a rumored portable high quality recording device. On Thursday it went live on their website brining studio quality recording in eitherMP3 or WAV formats with you on the go. The MicroTrack 24/96 features line in recording at up to 24-bit/96kHz audio to satisfy even the most demanding audiophile. It has a built in CompactFlash Type II slot for putting your favorite CF or Microdrive in for storing your audio files. The MicroTrack features both a 1/8" TRS input for use with high quality microphones as well as a S/PDIF coaxial input for digital transfers. Whether you are recording the next killer set down at your club, or interviewing CEO's for your next Podcast, the MicroTrack 's eight hour battery life will keep on ticking - assuming you have the $499 in pocket cash that M-Audio asks for the ultimate portable recorder. Move on over DAT - your match is here.
Read More

| MicroTrack via Gizmodo

Tweet
Posted by Sparky Categories: Accessories, Portable Audio / Video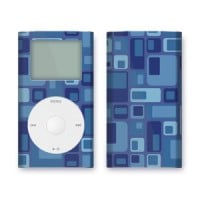 It seems like every day more and more companies are making skins, decals, and wraps for the iPod line, but every once in a while a truly smash up design comes along. DecalGirl has come up with six delicious retro designs including Iceberg (shown here), Shag Swag, Key Lime, and others. All six of her designs are available for both 3rd and 4th generation iPods, the iPod Mini, and the iPod Shuffle and feature the same removable, reusable peel and stick vinyl technology. Bravo to the designs and to the prices at $3.99 to $6.99 each it's quick and cheap to protect the finish of your iPod while giving it a stylish new look.
Read More

| Decal Girl via TUAW
© Gear Live Inc. – User-posted content, unless source is quoted, is licensed under a Creative Commons Public Domain License. Gear Live graphics, logos, designs, page headers, button icons, videos, articles, blogs, forums, scripts and other service names are the trademarks of Gear Live Inc.