Tweet
Posted by Sparky Categories: Cell Phones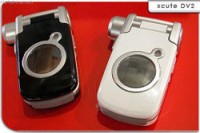 Yet another high megapixel cameraphone has hit the streets in Korea with the Xcute-DV2. The DV2 features a 6 megapixel camera that can record video at 30 frames per second. The DV2's only surprising feature is the measly 20MB of internal memory - I would have assumed they would need more with a monster camera like that. Now I realize that no camera with a small CCD and fixed lens will rival the quality of a solid dedicated camera for now, but with 6 and 7 megapixel monsters like this overseas, it is a bit embarrassing that the US can only pony up with a 1.3 MP camera - and be proud of it.

Read More

| Livingroom.org via Gizmodo
Tweet
Posted by Edwin Soto Categories: Video Games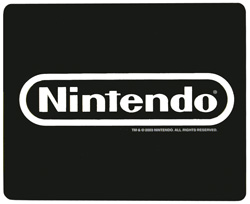 Nintendo has had a busy day with lots of information regarding the future of their most anticipated game, as well as their handhelds. First, they have announced that they have delayed the release of The Legend of Zelda: Twilight Princess. This is definitely a huge disappointment for those looking forward to what was to be the biggest holiday title for the dying Gamecube. The delay is mainly due to the fact that the development team would like more time to spend on the game making it deeper and longer. This certainly addresses the two main complaints with the last Zelda title, The Wind Waker. Expect the title to finally drop sometime in 2006. My guess? It will be right on time for Revolution launch.
On the handheld front, Nintendo has slashed the price of the DS. As of this Sunday, the Nintendo DS will retail for $20 less which brings it to $129.999 USD - half the cost of a Sony PSP. Finally, the company has also announced that the Gameboy Micro, their mini GBA system, will launch on September 19 and will retail at $99.

Read More

| Zelda: Twilight Princess Delayed Past March 2006
Read More

| Nintendo Drops Price of DS
Read More

| Game Boy Micro gets official price and date
Tweet
Posted by Edwin Soto Categories: Corporate News, Portable/Mobile
Nintendo continues to be at the forefront of gaming news today, as they have made known the release date of the upcoming Gameboy Micro - the cute, adorable, minuscule version of the Gameboy Advance. Check for it on September 19th, at a price of about $99 - just $30 less than the new price point of the Nintendo DS. This seems to be the last generation of the GBA. Are people really willing to shell out a hundred beans for another GBA?

Read More

| Gamespot via Joystiq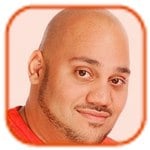 Tweet
Posted by Andru Edwards -
Categories: Internet, Software

Some of us have gotten the opportunity to play around with the new Internet Explorer 7. While it is set to be a major release in the eyes of Microsoft, after using it myself it really does feel like Microsoft is trying to play catch up with this one. Well, new features aren't all that IE7 has in store - check out the new Internet Explorer icon and logo! You go, Microsoft! Hey, wait - aren't those Firefox colors in the new icon?

Read More

| MSDN
Tweet
Posted by Alex Grahmann Categories: PC / Laptop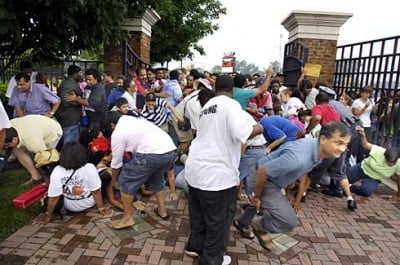 As gates opened early this morning on the Richmond, Virginia, $50 iBook sale, the crowd of thousands of shoppers stampeded, causing several injuries. While none of the injuries appeared to have been serious, the crowd was described as "surly" and required some police intervention. The sale, put on by the local school system, was intended to liquidate around 1,000 Apple laptops from the high school in order to make room for new systems from Dell. The 4-year-old iBooks came with no warranty, but most were expected to function decently, despite reports of some student abuse.
EDIT: Just found out that one woman actually wet herself rather than giving up her spot in line. That's just not right.
(Thanks Veronica!)

Read More

| TimesDispatch
Tweet
Posted by Rob Stevens Categories: Accessories, Home Entertainment, Peripherals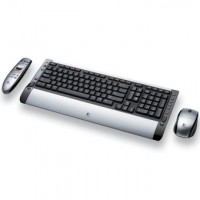 OK, now this is just fricking ridiculous. I'm going to give you this one last product update, and then I'm going on strike, because seriously, enough is enough. The S 510 has styling liberally stolen from their diNovo line, with an impossibly flat keyboard (which they're calling "zero degree tilt"), programmable function keys, media controls on the keyboard (including a useless "shuffle" button…thanks Apple), and battery life indicators on the keyboard to tell you when your six months are up and you need to make another sacrifice to the gods of Energizer. A remote control is included so you can kick back in your high back and…well, I'm not going to get into the disgusting details of what you might use a remote for with your computer. A wireless mouse rounds out the package. It's $100, which is what happens when you drop stuff like Bluetooth and go with your own proprietary wireless technology. Gotta save something for the big spenders, donchaknow?

Read More

| Logitech
Tweet
Posted by Rob Stevens Categories: Accessories, Peripherals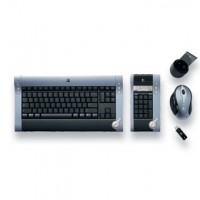 Seriously, it's getting a little silly in here. Logitech has updated the diNovo series ultra-flat keyboard and Bluetooth Media Pad long range remote commander thingy by adding a Bluetooth laser tracking mouse, the same one being included in the Cordless Desktop MX 5000 Laser. I can't believe they got me to type that product name again.
The big news here is that if you were looking to get the diNovo set, you'd be well served to wait. They're knocking $50 off the exorbitant price of $250, so you can get the package for $200. Plus, you're getting a mouse out of the deal. I just wish that Logitech would remember those of us that like - no - need a more ergonomic keyboard, since only Microsoft seems to be updating their "Natural" line with anything approaching regularity.
Read More

| Logitech
Tweet
Posted by Edwin Soto Categories: Mods / Hacks, Wireless / WiFi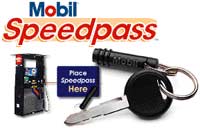 If you own one of these convenient pieces of tech - and I do - you understand how much easier it is to pump your gas and go. However, just like a lot of technology out there, there is a way to hack into these devices. The equipment needed to capture the essential data? A microreader, a laptop, and a serial cable can be used to get information from the Digital Signature Transponder (DST), that being your SpeedPass. The signal can be captured by just sitting next to someone and scanning right through their pocket. At $2.71 per gallon a block away from me, I'm sure to keep an eye on "creepy laptop guy" at the Internet cafe.
Read More

| RFIDAnalysis via Lockergnome
Tweet
Posted by Alex Grahmann Categories: Adventure, Corporate News, Nintendo Gamecube
According to a press email sent by Perrin Kaplan, VP of Marketing and Corporate Affairs at Nintendo of America, Twilight Princess for the Gamecube will be pushed back past the end of the current fiscal year, which ends March 31st, 2006. The delay is brought on by the request of the development team, which wants more time to deepen the length and the quality of what may now be Gamecube's last great title. The announcement was paired with reminders of all the positive things being released by Nintendo this fall, such as the DS wi-fi network, the Gameboy Micro, and lots of Mario-themed sports titles for the Gamecube. Despite these offerings, though, it will be hard to ignore the huge hole that Zelda leaves in Nintendo's holiday 2005 line-up.

Read More

| 1Up
Tweet
Posted by Rob Stevens Categories: Accessories, Peripherals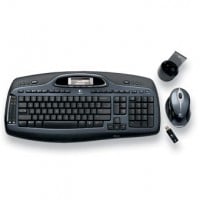 Logitech plan for world domination apparently includes smothering us in our sleep with product announcements. Hot on the heels of their new gaming products, Logitech announces a wireless desktop set for "the rest of us", the Logitech Cordless Desktop MX 5000 Laser. They are now in the running with Microsoft for the most unweildy product name award.
Borrowing the LCD from their G15 Gaming Keyboard (why, God…why?), the MX 5000 Laser includes "touch-sensitive" media controls that are ready for Windows XP Media Center Edition 2005. We thought all keyboards were "touch-sensitive", but apparently, this is better. The wireless connectivity comes via Bluetooth 2.0, and the keyboard includes a thoughtful "Sync" button that allows you to sync your data with your Bluetooth phone automagically.
The Laser mouse included in the set is only 800dpi, but includes a battery meter and charging cradle. It's also got a tilt-wheel, so apparently they aren't just borrowing product name methodology from Microsoft. The whole kit and kaboodle will run you $150, no word on when the kaboodle might be available for purchase separately from the kit.
Read More

|Logitech
© Gear Live Inc. – User-posted content, unless source is quoted, is licensed under a Creative Commons Public Domain License. Gear Live graphics, logos, designs, page headers, button icons, videos, articles, blogs, forums, scripts and other service names are the trademarks of Gear Live Inc.