Tweet
Posted by Oscar M. Cantu Categories: Peripherals, Software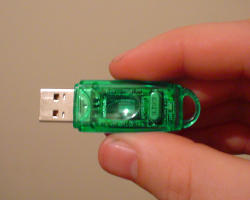 We all love our little sticks right? I'm talking about the ones that carry data in a small package! So why not carry your favorite applications and some utilities for use wherever you go? Combobulate.com has a list and downloads links to some very useful applications such as Firefox and Putty. Check them out, download them, and load up your sticks.
Read More

| Combobulate

Tweet
Posted by Oscar M. Cantu Categories: Driving, Xbox 360
Project Gotham Racing 3 is one of the most highly anticipated next gen game that has sparked up its fair share of controversy. Aside from the E3 trailer and the short clip we saw when the Xbox 360 was unveiled on MTV, Gamespot has a great teaser trailer on this upcoming game. Of course, this game is not done yet so don't expect these images to be from actual game play. Just remember not to blink, or else you'll miss this "high speed trailer".
Read More

| Gamespot

Tweet
Posted by Sparky Categories: Wearables, Misc. Tech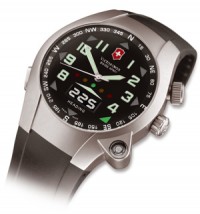 Victorinox Swiss Army, the makers of fine tools, knives, and award winning and innovative USB hard drive hybrid devices announced a stunning new digital watch today: the ST 5000. The ST 5000 features LED lighting and advanced LCD display technologies. The ST 5000 features a built in digital compass for finding true magnetic north. The watch also includes a pathfinding tool that can lock in an orientation and indicate via a 5 point direction indicator if the wearer is straying off a straight line. The ST 5000 also includes a spirit level to aide in creating level structures for those wilderness adventures. The ST 5000 will be rugged encased in a titanium case and with hardened mineral crystal for it's face. Sadly with a feature list like this and no price listed on the press release I'm betting that if you have to ask how much this bad boy of a watch is you probably can't afford one.
Read More

| Victorinox ST 5000 via Luxist

Tweet
Posted by Sparky Categories: Home Entertainment, Peripherals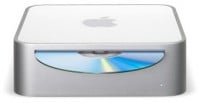 Elgato systems just announced the EyeTV for DTT, a highly portable USB2.0 digital TV tuner for the Mac. The EyeToy is bus powered and thus requires no external power supply or adapter. The Eye Toy comes bundled with software to enable the user to perform PVR functionality - pause, repeat, and recording live TV for later transfer to a Sony PSP, iTunes, DVD-R's, or other digital video devices. With a small and powerful tuner like this for digital TV broadcasts Apple's brand is one step closer to having the Digital Media Trinity. I wonder how Sony feels about their use of the name Eye Toy?
Read More

| Elgato EyeToy via Macminute

Tweet
Posted by Sparky Categories: Accessories, PC / Laptop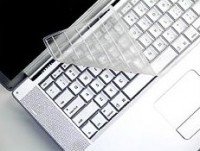 Today I discovered what might possibly be the most simple yet effective keyboard protectors for the Apple PowerBook: the iSkin ProTouch PB. The ProTouch is a thin silicone overlay for the keyboard on the PowerBook making it resistant to spills, and keeping crumbs, flakes of dead skin, and all sorts of other nasty things out of your keyboard. The ProTouch is available in multiple colors although I suspect most proud PowerBook owners would much rather go for the frosted white version. The ProTouch is washable and easily removable for when the oils in your skin start to build up. The website promises that it's easy to install and remove and provides immense protection for both your keyboard and screen while softening your keystrokes - it almost makes me wonder if it might help reduce the strain on my fingers from typing all day.
Read More

| iSkin ProTouch

Tweet
Posted by Sparky Categories: Misc. Tech, Mods / Hacks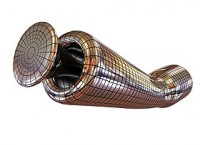 I know we all run into the problem of not being able to serve beer fast enough, so a company called Laminar Technologies has kindly provided us with a solution: The Turbo Tap. Turbo Tap works by changing the way the beer is pressurized and forced into the glass or pitcher. This means a perfect pour with a narrow collar of foam on each glass in less than two seconds. The website promises to make a bar more money by reducing spillage and helping to speed up busy beer bars. Whichever reader ends up buying one for their house - make sure to invite the Gear Live editors over so we can "review" it with you.
Read More

| Turbo Tap via Gizmodo via Rammer Jammer

Tweet

I just got turned on to one of the coolest iTunes Dashboard widgets yet - Symphonic by Mindquirk software. Are you ever sitting there at your computer and suddenly have a specific song that you want to hear from iTunes - now it is literally at your fingertips. Bring up the dashboard and type the song title, artist, or any other unique piece of information about the song and it immediately starts playing in iTunes - no need to bring iTunes up or wade through a massive library. Symphonic them displays the full data for the track - artist, album and track name - before reverting to its initial state awaiting your next musical whim.
Read More

| Symphonic via TUAW

Tweet
Posted by Sparky Categories: Cell Phones, Internet, Software
Adisasta has jumped on the bittorrent bandwagon by developing a Windows Mobile/Pocket PC bittorrent client. While I do think this is a nifty innovation and surely serves a purpose for someone, I am at a loss as to what most people would use it for. Bittorrent is highly bandwidth intensive and most people are using a PocketPC over a weak WiFi antenna or chained to a mobile phone over Bluetooth. Do they honestly expect people to need to access large bittorent files while on the go? Since bittorrent is usually used for very large files I'm also wondering if they plan to have the users carry around an array of SD cards to store their content on. I read a while back that bittorrent made up 30% or more of internet traffic - will the same be true of tomorrow's 3G cellular networks now? The one faint glimmer of hope for this technology is for Podcasting - it does seem conceivable to me that II might want to grab the latest podcast on the go and that is a small enough file to perhaps make this practical. Well if you do have the need to bittorrent from your PDA then head on over to Adisasta and give them $20 and they will hook you right up!
Read More

| WinMobile Torrent via PC Magazine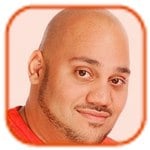 Tweet
Posted by Andru Edwards -
Categories:
You may have heard that having a web community is a great way to increase sales, customer loyalty and word of mouth for your web business. In fact a web community itself, if large enough and targeting an affluent demographic (or one that advertisers like to target), has the potential to bring in revenue. Commonly people use a web forum as the centre point for a web community. However building a popular forum is no easy task and requires patience and dedication.
Tweet
Posted by Alex Grahmann Categories: Adventure, Nintendo Gamecube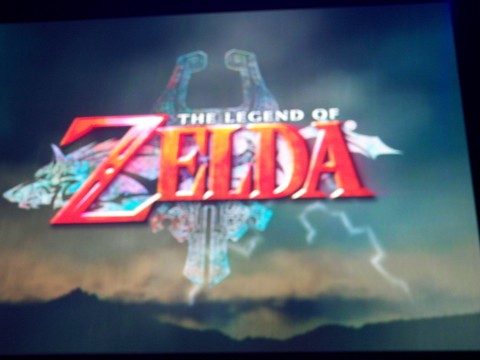 Amazon.com has posted a release date for the hotly-anticipated Gamecube release of "The Legend of Zelda: Twilight Princess." The date, November 14, 2005, fits what we've heard about Nintendo's intentions, but remains a probable guestimate by Amazon. Until Nintendo comes out and says something themselves, the biggest benefit of this announcement is the ability to preorder. Even then, though, it's probably wiser to wait and see if Nintendo decides to package in any free gifts with a preorder as we get closer to the holidays.
Read More

| Amazon
© Gear Live Inc. – User-posted content, unless source is quoted, is licensed under a Creative Commons Public Domain License. Gear Live graphics, logos, designs, page headers, button icons, videos, articles, blogs, forums, scripts and other service names are the trademarks of Gear Live Inc.