Tweet
Posted by Oscar M. Cantu Categories: Corporate News, Mods / Hacks, Software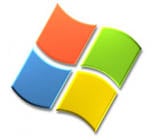 Microsoft just can't get around software hackers in their latest attempt to cut down pirated Windows XP users – Genuine Windows Validation. Early last week Microsoft "fixed" the Genuine Windows Validation exploit. Now the new and updated validation service has been hacked yet again. Maybe Microsoft should start hiring these hackers, since it takes Microsoft days or more to fix their exploits, while hackers only need a day to come up with a work around.
Read More

| Cnet News

Tweet
Posted by Oscar M. Cantu Categories: Internet, PC / Laptop, Software

The previous Apple Switch pages were full of controversy they were all about "The Power of Unix". Seems as though Apple listned to the feedback and refocused their Switch pages. They now list 10 reasons why people should make the switch along with information which helps potential buyers choose the right Mac. It even goes so far as to show the ease of migrating PC data over to a new Mac. The "Power of Unix" is no longer the theme, as the Switch area now focuses on the "It Just Works" mentality.
Simply take a Mac out of its box, plug it in and start surfing, working or rocking. And when you want to add something new — such as a digital camera or iPod — you just plug it in and start using it. Too good to be true? No, the Mac is exactly that good.

Read More

| Apple: Switch

Tweet
Posted by Oscar M. Cantu Categories: Internet

Yahoo has introduced a new way to search for music, podcasts, sound effects and other audio with the Yahoo! Audio Search beta tool. Now, searching for commercial music simply performs a search on most of the pay music download services, which isn't really that convenient. What is really nice is the podcast search along with the ability to search for other audio such as sound effects to use with audio projects.
Read More

| Yahoo! Audio Search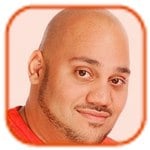 Tweet
Posted by Andru Edwards -
Categories: Internet, PC, Sports, Strategy, Wireless
Gaming isn't all about Nintendo, Microsoft, and Sony. Take the Megatouch Gametime for instance. This all-in-one touchscreen gaming machine seems that it would have everything going for it, aiming for the extremely casual gamer who might want a cool piece of technology in their game room. It has over 80 games built in to its frame, ranging from Strategy, Quiz & Word, Sports, Puzzles and Kid's Club genres. It connects to the Internet either through an ethernet connection, or a wireless adapter. You can participate in online tournaments, or just have your scores put up on the network leaderboard. You can even play games in 11 different languages, and surf the net on the unit as well. Where is its downside? Aside from the casual appeal of its games, this retails at almost $3,800 USD. Ouch.
Read More

| Megatouch Gametime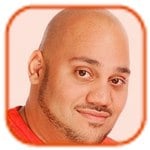 Tweet
Posted by Andru Edwards -
Categories: Misc. Tech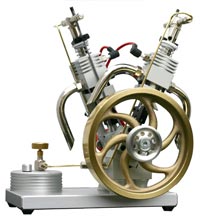 If you have ever wanted a butane or propane burning desk ornament, now is your chance. This is a two-cylinder gas powered engine, called "V-twin". V-Twin engines can run at a lower speeds to due to combined mass of the balanced reciprocating pistons and crosshead.
The ignition system is run using Piezo crystal which requires no batteries. The Engine has two "injecting carburetors" and a large brass flywheel which makes it easy and simple to start. Simple turn a knob on the gas tank and flick the flywheel, then adjust the knob for the correct speed. Extended exhaust pipes have been added to give a V engine type sound (a cut down V8 sound if you like). The moving parts of the two-cylinders (pistons, crosshead and valve rods) move in opposite directions both balancing the engine and making a interesting mechanical interaction.
Um…cool. Can someone tell me why one would have this, other than as a conversation piece? I mean, can you mod it into the dashboard of a beat up car, thus turning the vehicle into a time traveling machine? That's what I would expect if I were to pay the $621 USD asking price.
Read More

| V-Twin Product Page

Tweet
Posted by Sparky Categories: First Person Shooters, Mods/Hacks, Portable/Mobile
The Nintendo DS homebrew market is starting to heat up and some brilliant hackers over at Drunken Coders have managed to port Raven's 1994 classic FPS Heretic to the DS - they even manage to take advantage of the second screen to display in game maps. I'm not sure how many of you guys have played Heretic but it was easily one of the better games of it's era - it had great graphics, fun gameplay, and (for the time) a very involving story-line. I know the Nintendo DS lacks some of the "cool factor" that the PSP has, but as more and more cool retro homebrew projects pop up I get more and more tempted to get one - I could spend hours going through Heretic again!
Read More

| MaxConsole via Joystiq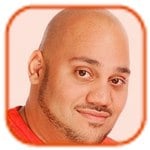 Tweet
Posted by Andru Edwards -
Categories: Driving, Internet, Xbox 360
For the first time ever, the Ridge Racer franchise will be playable online when Ridge Racer 6 hits store shelves at the launch of Xbox 360:
"Ridge Racer 6" takes the celebrated racing series online for the first time with Worldwide Online Multiplayer Battles through Xbox Live. Utilizing a Worldwide Player Matching system, players can match up against drivers from around the world in intense head-to-head drift racing match ups. Players can also upload their personal records from the game's Time Attack mode to see how they stack up against the rest of the world in a persistent Leader Board and download ghost data to virtually race against friends or test their skills against the best in the world. To complement the online "Ridge Racer 6" community, new game content such as new cars will periodically be made available for download from the Xbox Live Marketplace.
Nice to see the Xbox Live Marketplace features being talked about in advance. Through micro-transactions, gamers will be able to purchase a new car or track. Call me a pessimist, but I am just a tad leery of how these things will be priced. Any predictions?
Read More

| ProG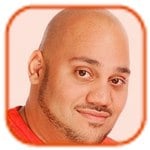 Tweet
Posted by Andru Edwards -
Categories: Home Entertainment, Video Games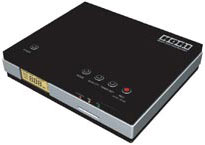 You know, something can be said for having a dedicated hardware device that can do one thing well, as opposed to a PC software equivalent that can't seem to get it quite right. Take the Hori Memory Stick PRO Duo Video Recorder for example. It allows one to record video content directly to a Memory Stick, rather than having to go through a clunky conversion process using software that sometimes works and sometimes doesn't. The device allows for four different recording preferences, the following being for a 1GB Stick:
150 minutes - 320x240, 30fps, 768kbps/128kbps, Stereo
270 minutes - 320x240, 15fps, 384kbps/128kbps, Stereo
530 minutes - 320x240, 15fps, 192kbps/64kbps, Stereo
1070 minutes - 116x112, 15fps, 96kbps/32kbps, Mono
Takes me back to the days of SP, LP, and SLP. Nonetheless, the price on this one isn't bad either - about 11,800 YEN in Japan, which roughly comes out to about a hundred bucks in the US.
Read More

| PSP 411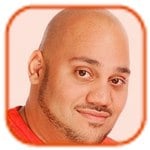 Tweet
Posted by Andru Edwards -
Categories: Misc. Tech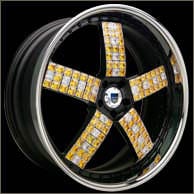 Asanti Wheels has managed to introduce a set of luxury rims that costs more than most cars - and some homes. The set features 63,000 total carats of princess cut cubic zirconium stones, which is just enough to make even Xzibit do a double take of your ride. The stone are available in fire red, emerald green, canary yellow, and old-school clear. The face of the wheel can be colored in a variety of ways, from chrome, 24k gold, or - oddly enough - wood. If you want a set, break out the old piggy bank - they will cost you a good $250,000 large.
Read More

| Asanti Wheels

Tweet
Posted by Sparky Categories: Misc. Tech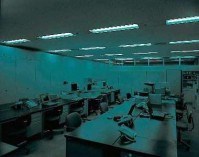 A company called Sunalite is introducing "Terrorist-Proof" light bulbs designed for use in office buildings and bomb shelters. The new light bulbs have a scotopic phosphor blend coating them so even after the power goes out they will continue to softly illuminate their surroundings for 12 hours. In a true emergency the bulbs can be removed from the fixtures and carried as a portable lighting solution. I'm not sure if I would be wanting to carry fragile glass lighting elements in an emergency, but if the alternative is sheer dark I think I'll manage.
Read More

| ThomasNet via Gizmodo
© Gear Live Inc. – User-posted content, unless source is quoted, is licensed under a Creative Commons Public Domain License. Gear Live graphics, logos, designs, page headers, button icons, videos, articles, blogs, forums, scripts and other service names are the trademarks of Gear Live Inc.