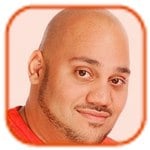 Tweet
Posted by Andru Edwards -
Categories: Misc. Tech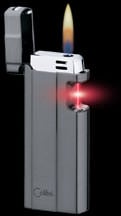 I just came across this lighter, and I must say, it's pretty cool. Note that I am not what you would call a "lighter connisseur", but the premise behind this just rocks. This Colibri Beam Sensor Lighter ignites with just a pass of the finger through its beam sensor. No more hurting your thumb trying to get that flame. The purchase price includes a pouch and a couple of spare batteries.
Read More

| Colibri Beam Sensor Product Page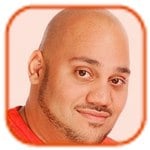 Tweet
Posted by Andru Edwards -
Categories: Wearables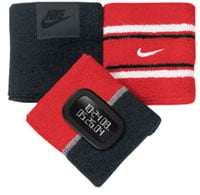 Okay, check it. This is the coolest way to display your tech while on a jog, playing hoops, and just chilling out - it looks much better than trying to sport the corded mess that is theiPod shuffle. The Nike Timing Cuffs have a built-in time/date display, and each purchase comes with 3 interchangeable cuffs. What's cool is that they are machine washable, and thusly, water-resistant. Too bad I don't do anything but sit around the house all day, otherwise I would be rocking these on the tennis court
sidelines
.
Read More

| Nike Timing Cuff Product Page

Tweet
Posted by Oscar M. Cantu Categories: PC / Laptop, Software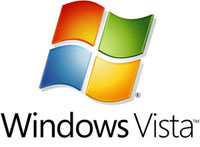 According to a US tech consultant, Stephen Speicher, Microsoft's next windows iteration could mean buying new monitors in order to play some protected digital content. Apparently only monitors supporting HDCP, High-Bandwidth Digital Content Protection, will be able to play those videos, which is rare to see on a monitor today. Is this really the direction we are moving towards? A world of computing where the only way to use a computer to its fullest is if you have hardware a software developer says you can use? Let's hope not. In the meantime, enjoy what HDCP free content we have now.
Read More

| TheInquirer

Tweet
Posted by Oscar M. Cantu Categories: PC / Laptop, Software
The Python programming language has been around for a while now and has grown in popularity along with the PHP language. Now Microsoft has an alpha release of Python variation for the .NET Platform. According to the site:
It supports an interactive interpreter with fully dynamic compilation. It is well integrated with the rest of the framework and makes all .NET libraries easily available to Python programmers.
It will be interesting to see what comes from this.
Read More

| IronPython Download Page via OSNews

Tweet
Posted by Oscar M. Cantu Categories: PC / Laptop, Video Games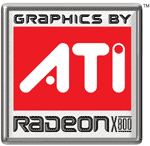 ATI's X800GT based cards will be arriving very soon. The chip will be arriving next week, with cards expected to ship within four weeks of its introduction. The cards will be available in two versions – 128MB and 256MB. Both versions will have 475MHz cores with the difference lying in the memory frequency – 250 MHz GDDR3 for the 128MB version and 490 MHz GDDR3 for the 256 MB one.
Read More

| TheInquirer

Tweet
Posted by Oscar M. Cantu Categories: Internet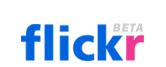 There are many online photo storage services available today, but none stand out the way Flickr does. Now thanks to Giles Turnbull of MacDevCenter you can learn exactly how to use this photo community, few tips, and which tools to use to get your pictures online. Give it a try and upload some pictures to share a little piece of your life with the world – or at least with the rest of us geeks. If you have a Flickr account, point us to your photos in the comments.
Read More

| MacDevCenter
Tweet
Posted by Alex Grahmann Categories: Corporate News, PlayStation 3, Xbox 360
In a recent memo, an analyst with Wedbush Morgan Securities, Michael Pachter, has taken a look a the upcoming next-generation console wars, the vitality of the current generation, and rumored plans to fiddle with console prices as a sign that Sony might want to wait until 2007 to launch the PS3. Much of the theory hinges on how effective a drop in the price of the PS2 to $99 would be in offsetting the success of the Xbox 360 launch. If the sales of the Xbox 360 are somehow diminished by this price maneuvering, Sony may be wiser to hold of the release of its next-gen console until it has reaped the weakened Xbox's benefits. However, if the Xbox does hit in a powerful way, Pachter recommends a retaliation in the form of the PS3 coming as quickly as Sony can manage it. Following this line of thinking, and although it may seem counterintuitive, fans interested in seeing the PS3 enter the market as soon as possible should hope for an extremely strong Xbox 360 launch.
Read More

| Gamespot
Tweet
Posted by Alex Grahmann Categories: PlayStation 3, Xbox 360
Although no official word has come from Sony in either direction, it has become clear that it will be possible for the next-generation Playstation to come packaged with a 2x Blu-ray drive rather than a 1x, as was previously expected. With the target release date of the PS3 being the spring of 2006, there may be plenty of time for Sony to integrate a 2x drive, which will become available in the late fall of this year. With Sony backing the Blu-ray over either the now-standard DVD (which Microsoft plans to use for Xbox 360) or the upcoming HD-DVD, it seems to fit their PS3 mantra to use the most cutting-edge technology at launch. In fact, it could be seen as a very weak move to release the PS3 with a 1x drive, when drives at least twice as fast will be available.

Read More

| Games Industry

Tweet
Posted by Jesse Easley Categories: Accessories, Action, PlayStation 2
Every year as games get older the prices drop, some even fall into the vendor determined, "Greatest Hits" category. Coming August 23rd, Sony will be adding 7 new games to this line up which will cost $19.99 each.

ATV Offroad Fury 3
Hot Shots Golf Fore
Jak 3
KillZone
Ratchet and Clank: Up Your Arsenal
Sly 2: Band of Thieves
Syphon Filter: The Omega Strain
Read More

| Playstation.com
Tweet
Posted by Alex Grahmann Categories: Corporate News, Wii
Nintendo has announced plans for a Revolution-based press conference on August 17th. The 1-hour conference will take place on the opening day of Germany's Leipzig Games Convention and will begin at 10:30 AM (Germany time). Since the conference is called "Expand the Definition of Gaming," let's all hope they expand the definition to include more information on their now-infamous secret Revolution controller.
Read More

| GC
© Gear Live Inc. – User-posted content, unless source is quoted, is licensed under a Creative Commons Public Domain License. Gear Live graphics, logos, designs, page headers, button icons, videos, articles, blogs, forums, scripts and other service names are the trademarks of Gear Live Inc.