Tweet
Posted by Sparky Categories: Accessories, Music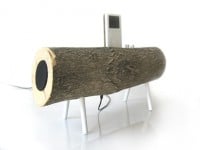 Our sister site, I4U News, has a great story on a post of a more literal sense - the iPod dock made from a tree. The dock is made from an actual log and features stereo speakers poking out from either end, used to play music from the iPod which can be docked in it's top. This brings to mind a calming evening at home listening to the classics on an audiobook. Were I to have one I would keep it in the fireplace - the perfect statement about technology and nature blended together.

Read More

| House Special via I4U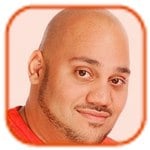 Tweet
Posted by Andru Edwards -
Categories:
The jury is still out on whether listing your site in free directories is good for your site's search engine optimisation. Same people say Google ignores directories for rankings, some say that a few of the authority directories, especially DMOZ - The Open Directory Project, are important. There is even rumours that Google will penalise sites with a lot of free directory inbound links. My rule - list your sites in a few authority AND relevant directories but definitely don't go for a blanket approach, quality over quantity.
Click to continue reading Free Traffic From Free Directories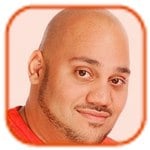 Tweet
Posted by Andru Edwards -
Categories:
Web page authoring languages come in many flavors - HTML, DHTML, Java, XML, PHP…and the list goes on. There are many cool things one can do with a dynamic page that a static HTML equivalent can't provide. For example, information can be updated in real time with up to the minute data without any intervention of a webmaster. Always remember, though, that if you use CGI or another form of dynamic HTML, that you may be passed over by the search engine spiders. The big boys like Google and Yahoo! have gotten a bit better about this, but truth be told, even they pass over some information that is generated dynamically. If you have information that you absolutely want to be sure is indexed, make sure that the information is presented in a static format somewhere on your server in an unprotected area.
Click to continue reading The Dynamic Downside - You Might Not Get Indexed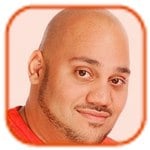 Tweet
Posted by Andru Edwards -
Categories: Music, Portable Audio / Video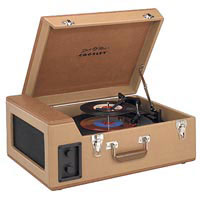 This one is a throwback to the days of simpler, static-ier, music. The Crosley Traveler Turntable is a portable, all-in-one jukebox that will hold and switch out 6 records of similar size and speed using Crosley's Stack-O-Matic technology. The turntable even has speakers built-in to the sides, so all you need to add is the electricity (AC adapter provided) and music. At $180 USD, it's like an iPod shuffle for Grandpa!

Read More

| Crosley Radio via Cool Hunting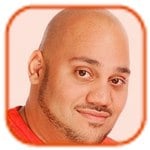 Tweet
Posted by Andru Edwards -
Categories: Cameras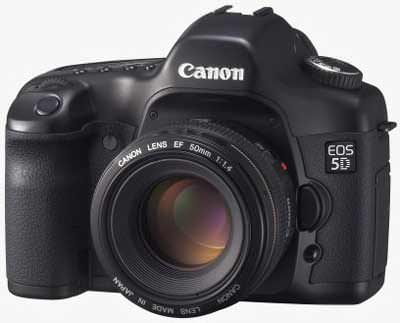 For all of you photographer types who have been waiting for it, Canon has finally made the EOS 5D official, proclaiming it to be the smallest and lightest full-frame digital SLR on this planet we call Earth - with 12.8 megapixels to boot. Of course, these things don't come without a price. Canon says it will drop later this year for "under" $3,300.

Read More

| Canon EOS 5D Press Release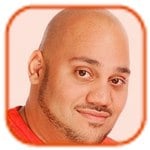 Tweet
Posted by Andru Edwards -
Categories: Internet, PC / Laptop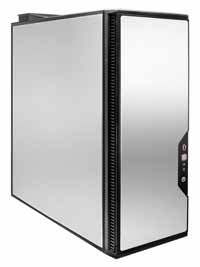 Man, I love when people try to take advantage of unknowing suckers on eBay, only to have their auction ended and account frozen. Case in point, an auction titled "*EXCLUSIVE* Intel Mac - P4 3GHz, OS X 10.4 with iLife". Now, those in the know will look at this and write it off as utter crap. After all, this is just a PC with the pirated OSx86 installed. In the Q&A section, the seller admits that it is a "clone" of the official developer version, but still, how many average shoppers really know what that means? Click below if you want to see the auction, but don't delay, as we have a hunch that this won't be up for much longer.

Read More

| eBay UK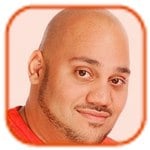 Tweet
Posted by Andru Edwards -
Categories: Accessories, PC / Laptop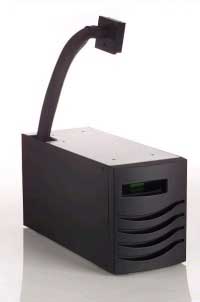 If you are still looking to squeeze out those last few framerates out of your computer, this just may be the overclockers dream.
The Prometia Cooler Unit uses Phase-Change technology or Vapor Compression Refrigeration to achieve freezing temperatures. The main components include the Evaporator (Copper Cold Plate), Compressor, and Condenser. Heat from the CPU causes liquid refrigerant in the system to be evaporated and carried away to the Condenser via the Compressor. The Condenser then cools the refrigerant back to a liquid which returns to the Evaporator.
Using this device, some users have reported reaching CPU temperatures as low as -50C. Remember, these types of systems may result in condensation. Be careful, as we wouldn't want to see the $931 you spend on this thing ruin any of your internal components.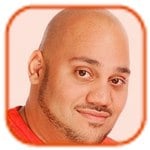 Tweet
Posted by Andru Edwards -
Categories: Home Entertainment, Hot Deals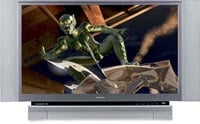 Panasonic is set to announce their first 1080p plasma display later today, which makes brings the technology that much closer to the forefront of our entertainment minds. Is what may be even more important news, the company is also going to cut the price of its 65-inch Viera HDTV by 50% over in Japan. Any time an expensive piece of technology sees such a large price drop, it normally equates to even better stuff coming down the pipeline.

Read More

| Daily Yomiuri via Gizmodo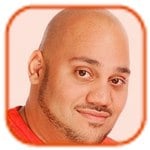 Tweet
Posted by Andru Edwards -
Categories: Internet, Software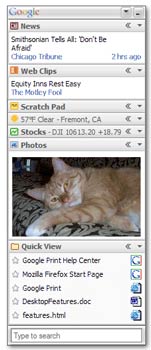 The desktop search arena is an interesting one, with Google, Microsoft, Yahoo!, and even some independants all vying for your attention. Today, Google dropped a major upgrade to its desktop search tool appropriately called Google Desktop 2. This one includes a Sidebar, which allows you to view and manage just about every component of your search experience, including stock management, weather, Gmail, Outlook information, RSS, and instant messaging. This one is for Windows users only, but I don't see too many Mac users complaining - after all, we have Spotlight.
We've also improved your desktop search experience. With Quick Find, you can now launch applications and see search results as you type without even opening a browser. We've also extended our Outlook integration, so you can search Google Desktop with the Outlook Toolbar and see results within Outlook itself. Finally, you can search even more stuff, including your Gmail, files on network drives, many Outlook data types (including Contacts, Tasks, Calendar, Notes and Journal) and MSN Messenger chats. And if you yearn for even stronger security, you can encrypt your entire index.

Read More

| Google Desktop via DigitalTechNews

Tweet
Posted by Kristin Wenzel Categories: Internet, Wireless / WiFi
Wardriving has become a favorite pastime for many, myself included. Most wardrivers, again including myself, are not out to steal people's identities, infect someone's computer with spyware or pass along a virus. Nor do they really have any desire to delve into the personal files and programs or track their behavior. Most of the time, the interest is in finding a network connection, not exploiting it for any criminal reason. In other words, plain and simple curiosity —
"Hey, I wonder if there's wireless here? No? Well, what about here? Sweet!"
NEW YORK (CNN/Money) - Police have charged a Florida man with a third-degree felony charge, after he was arrested for accessing a St. Petersburg resident's wireless Internet network without permission.
Curiosity, apparently, is now a class three felony.

Read More

| CNN.com
© Gear Live Inc. – User-posted content, unless source is quoted, is licensed under a Creative Commons Public Domain License. Gear Live graphics, logos, designs, page headers, button icons, videos, articles, blogs, forums, scripts and other service names are the trademarks of Gear Live Inc.