Tweet
Posted by Sparky Categories: Cell Phones, Portable Audio / Video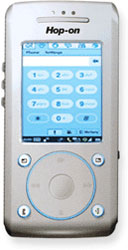 Hop-On - a virtually unknown cellphone manufacturer - launched the biggest iPod phone rip off ever. The Hop-On features a touch sensitive screen, and click wheel control device. The phone is aimed at the MP3 phone market, yet fails to list internal memory to story MP3's on. The Hop-On does manage to have a Mini-SD slot, so at least 1GB of storage will be able to be bought for the phone. Dan Gannon, the CEO of Hop-On, is quoted as saying "Our market research studies showed that this design will be extremely successful" - I wonder if their market research studies also indicated that the design had been patented by Apple computer as well?
Read More

| SlashPhone

Tweet
Posted by Sparky Categories: Cell Phones, Internet
Are you unhappy with your cell reception? Are you trying to figure out if your new home will have good cell reception? What about the hotel at the resort you are about to head to? Well this new website promises to answer these questions for you. They have obtained information on tower location from the FCC and performed a great Google Maps hack to present you with a birds eye view of any neighborhood and the cell towers it contains. It's great to see so many Google maps hacks emerging after the API was released by Google. We think interactive web applications like this are going to become very prominent in the near future.
Read More

| Cell Reception via BoingBoing
Tweet
Posted by Edwin Soto Categories: Portable Audio / Video
iLounge has polled its readers to find out how much space is currently left on their iPod and this is what they found: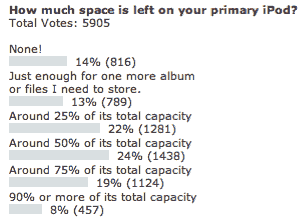 I would like to get a specific breakdown of each iPod device, to see if most of those whom have fifty percent or more own sixty gigabyte iPods. Have you upgraded yours yet?
Read More

| iLounge
Tweet
Posted by Edwin Soto Categories: Hot Deals, PC / Laptop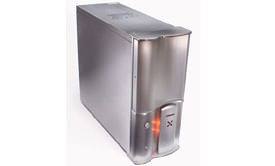 What's a Compaq, and why is it even in this entry? True, Compaqs have not been know as the favorable gaming computer system, but this spectacular piece of hardware may change that impression. Sporting an AMD 64 bit processor and expandable to 4GB of ram, check out some of the specs ready to blast away at the next LAN party. Gotta love Woot!
Read More

| Woot.com
Click to continue reading Compaq X Athlon 64 Gaming System
Tweet
Posted by Edwin Soto Categories: Software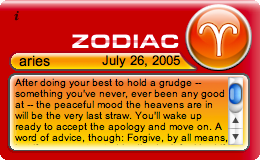 What better way to read your fortune every day than on your dashboard. Well, Cristiano Verondini, has thrown out all his newspapers and created this handy widget that take the information from www.astrology.com and puts it right on your dashboard. Makes me really wish for a fortune cookie widget - they are more accurate.
Read More

| Verodini

Tweet
Posted by Oscar M. Cantu Categories: Movies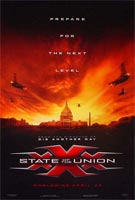 This week's DVD list is topped by XXX – and we aren't talking about pr0n. The action packed movie staring Ice Cube is sure to entertain you for about two hours while you watch various explosions and exotic cars fill your screen and boom your surround sound. There's more to XXX in this week's release list, this week you can find your favorite shows ranging from sitcoms such as 3rd Rock from the Sun to anime favorites such as Ghost in the Shell. You might find yourself in a predicament when trying to decide which ones to add to your collection this week and put the rest aside for next visit – and next check. Pick your favorite and enjoy the many hours viewing the DVD over and over again.
XXX - State of the Union ~ Ice Cube
Steamboy - Director's Cut ~ Anna Paquin
The Boston Red Sox 2004 World Series Collector's Edition
The Mary Tyler Moore Show - The Complete Second Season ~ Mary Tyler Moore
Remington Steele - Season 1 ~ Pierce Brosnan
Star Trek Enterprise - The Complete Second Season ~ Michael Grossman
Gilligan's Island - The Complete Third Season ~ Bob Denver
The Upside of Anger ~ Joan Allen
The Brady Bunch - The Complete Second Season ~ Robert Reed
3rd Rock from the Sun - Season 1 ~ John Lithgow
The Jerk (26th Anniversary Edition) ~ Steve Martin
The Blue and the Gray - Recut ~ Andrew V. McLaglen
The Errol Morris DVD Collection (Gates of Heaven/The Thin Blue Line/Vernon, Florida) ~ Errol Morris
The Mary Tyler Moore Show - The Complete First Season ~ Mary Tyler Moore
Eating Out ~ Ryan Carnes
Samurai Champloo - Volume 4
Ghost in the Shell - Stand Alone Complex, Vol. 7 (2-Disc Limited Edition) ~ Kenji Kamiyama
Fullmetal Alchemist - The Fall of Ishbal (Vol. 4)
Dark Shadows Collection 19 ~ Jonathan Frid
Benny Hill Complete and Unadulterated - The Naughty Early Years, Set Three (1975-1977) ~ Benny Hill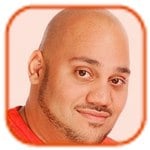 Tweet
Posted by Andru Edwards -
Categories:
Microsoft's next iteration of its Windows operating system has finally received its official name - Windows Vista. Now, looking at the definition of Vista, things start looking bleak:

Vista:

1. A distant view or prospect, especially one seen through an opening, as between rows of buildings or trees.
2. An avenue or other passage affording such a view.
Distant view is certainly apropos - it has taken forever for Longhorn to come into fruition. Now that it has an official name, the Beta is set to drop on August 3.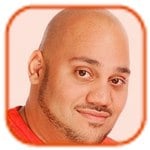 Tweet
Posted by Andru Edwards -
Categories:
It is always nice to know where your readers are going when they leave your site. MyBlogLog provides a free service which allows you to track the ten most popular outbound links from your site each day. If you want to pay the $25 per year for their Pro service, you get much more than just the ten most popular outbound links. This allows you to see which colors, positions, topics, wording, etc. are most effective for your readers. I have used the service, and I find that the information it provides is very valuable. Implementation is as simple as adding a line of code to your HTML.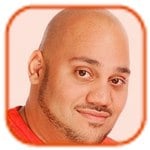 Tweet
Posted by Andru Edwards -
Categories: PC / Laptop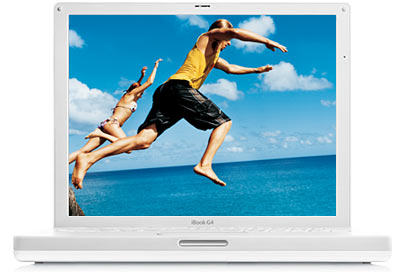 Apple has finally updated its iBook line after much anticipation. The new iBooks now offer a few features which made the PowerBook line so popular. The 12" and 14" iBook now come with 512MB DDR standard, with the 14" now including a 60GB hard drive along with a SuperDrive. The features that really make it more enticing are the implementation of the enhanced trackpad made popular by the PowerBook, sudden motion sensor technology on its hard drive, and built-in AirPort Extreme and Bluetooth 2.0. Starting at $999 for the 12" and $1299 for the 14", these notebooks are definitely a great deal for anyone thinking of making the switch or upgrading to a new notebook. After implementing so many new features to its iBook line to make it more PowerBook-ish, does Apple have something up its sleeve for its PowerBook line?
Read More

| iBook Product Page

Tweet
Posted by Sparky Categories: Cell Phones
Motorola just announced the Q - their RAZRberry phone. It looks like the Franklin is upon us - albeit in a slightly different form. The Q features a 240x320 screen, full QWERTY keyboard, and will be the first launched phone running Microsoft's new Windows Mobile 5.0 operating system. The Windows Mobile 5.0 operating system will work out of the box with Exchange, and offer speaker independent voice recognition - a great feature for anyone using a Bluetooth headset. The Q will measure in at 4.6 x 2.5 x 0.45 inches making it a very small handheld - a great form factor for having a high resolution screen and full keyboard. The phone will have individual raised keys unlike the Franklin prototype which will make typing emails and SMS much easier. The Q will feature a 1.3MP camera, Bluetooth, and a MiniSD slot. Because the phone features MiniSD it will theoretically be possible to add WiFi or other technologies to the Q. No word on the data yet - I'm assuming at least EDGE support, but UMTS would be very nice - with an expected Q1 2006 launch date Cingular should have their UMTS network running by then. Aimed squarely at the business customer I can see this email-centric device becoming a solid winner in the marketplace - perhaps even a Treo killer in the Microsoft court.

Read More

| Motorola Q at Slashphone
Read More

| Motorola Q at Phonescoop
—Update—
Read More

| Engadget scores some Q on Treo on 7100v Action - check it out!
© Gear Live Inc. – User-posted content, unless source is quoted, is licensed under a Creative Commons Public Domain License. Gear Live graphics, logos, designs, page headers, button icons, videos, articles, blogs, forums, scripts and other service names are the trademarks of Gear Live Inc.