Tweet
Posted by Oscar M. Cantu Categories: Corporate News, Xbox 360
The apparent rumor floating around that Bill Gates had said future Xbox 360s would pack HD-DVD drives is unfounded. All signs point to Microsoft adopting HD-DVD over Blu-Ray, however, Gates has not said anything to confirm that. The original quote that was chopped up and re-arranged in such a way as to spur this rumor was the following:
"The initial shipments of Xbox 360 will be based on today's DVD format," Gates said. "We are looking at whether future versions of Xbox 360 will incorporate an additional capability of an HD DVD player or something else."
One thing is for sure, next gen DVD support will happen in the Xbox 360, however, just which one or how they'll go about it is yet to be revealed.
Read More

| arsTechnica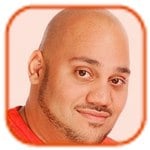 Tweet
Posted by Andru Edwards -
Categories: Features, Podcasts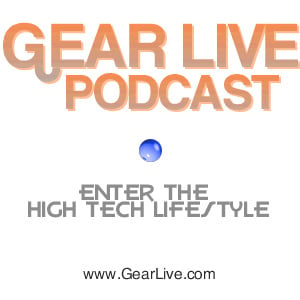 Yeah, last week we were not able to get a Gear Live Podcast - but that is because of the readers, not us! You guys took us down for a few days, causing us to have to migrate the site to stronger servers. I go it solo in this Podcast, giving you an idea of exactly what happened when Gear Live went down.
Click here to download the MP3, or you can just subscribe to the Gear Live Podcast feed. Conversely, you can now subscribe to us directly from iTunes.
Voices: Andru Edwards
Length: 10:17, 9.45 MB
Don't forget to vote for us on Podcast Alley! Also, be sure to check out the Gear Live Odeo Channel, and subscribe there as well. You can even tag each episode with keywords.
Listen | Gear Live Podcast

Tweet
Posted by Sparky Categories: Portable Audio / Video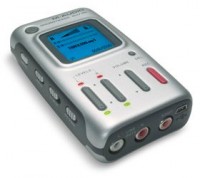 The M-AudioMicroTrack surfaced a while back as a rumored portable high quality recording device. On Thursday it went live on their website brining studio quality recording in eitherMP3 or WAV formats with you on the go. The MicroTrack 24/96 features line in recording at up to 24-bit/96kHz audio to satisfy even the most demanding audiophile. It has a built in CompactFlash Type II slot for putting your favorite CF or Microdrive in for storing your audio files. The MicroTrack features both a 1/8" TRS input for use with high quality microphones as well as a S/PDIF coaxial input for digital transfers. Whether you are recording the next killer set down at your club, or interviewing CEO's for your next Podcast, the MicroTrack 's eight hour battery life will keep on ticking - assuming you have the $499 in pocket cash that M-Audio asks for the ultimate portable recorder. Move on over DAT - your match is here.
Read More

| MicroTrack via Gizmodo

Tweet
Posted by Sparky Categories: Accessories, Portable Audio / Video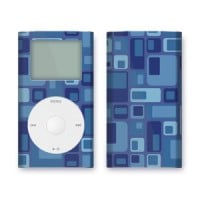 It seems like every day more and more companies are making skins, decals, and wraps for the iPod line, but every once in a while a truly smash up design comes along. DecalGirl has come up with six delicious retro designs including Iceberg (shown here), Shag Swag, Key Lime, and others. All six of her designs are available for both 3rd and 4th generation iPods, the iPod Mini, and the iPod Shuffle and feature the same removable, reusable peel and stick vinyl technology. Bravo to the designs and to the prices at $3.99 to $6.99 each it's quick and cheap to protect the finish of your iPod while giving it a stylish new look.
Read More

| Decal Girl via TUAW

Tweet
Posted by Sparky Categories: Mods / Hacks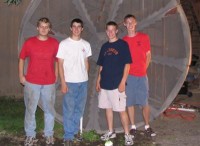 Last week in Las Vegas, NV Defcon was in full swing bringing with it new world records, creative hacks, and a shameful wall of sheep for those foolish enough to use unencrypted methods to talk to their servers back at home. PT from MAKE has a couple of great entries in their blog covering his experiences there. After seeing these and other posts from the event Gear Live is going to have to head down to Defcon next year and do some reporting first hand. Check out more information after the jump.
Click to continue reading Defcon Roundup

Tweet
Posted by Sparky Categories: Misc. Tech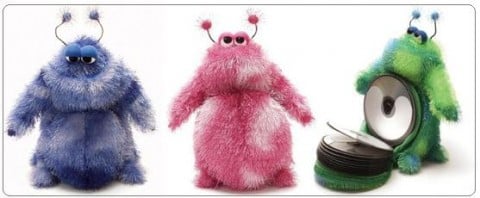 When you think of Home Depot I'm assuming you think of strong masculine things - plywood, tools, appliances. We highly encourage you to think further: Home depot now offers theFurgles, a unique CD and DVD storage solution. An excerpt from the Home Depot website:
Colorful, kooky, comfort-seeking creatures called Furgles! Allergic to fruits, vegetables and all forms of exercise, Furgles feast solely on CDs and DVDs. They're what we like to call disc-i-vores. This whimsical Belly Case line features three goofy and gullible monsters that store 24 discs inside their bellies.
I don't know if I could come up with a better or worse description for these myself. Whereas I can see how they manage with the colorul, kooky, CD/DVD feasting qualities of the Furgles I am at a bit of a loss at the Furgles abhorrence of all things good for the kids this product seems to be aimed at. If the Furgles are your thing then head on over to Home Depot and type "Furgles" into the search box on the top right. $9.99 of your hard earned dollars later you can have your own fuzzy friend on it's way to happily eat 24 of your favoriteCD's for safe keeping.
Read More

| ShinyShiny

Tweet
Posted by Sparky Categories: Accessories, Portable/Mobile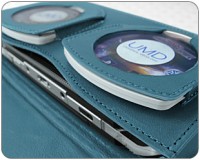 Vaja, the makers of many fine leather cases for laptops, phones, and MP3 players have introduced the PSPouch and PSPouch retro. These stylish leather cases protect the PSP and 2 extra games along with 4 Memory Sick Duo cards. With a number of great color combinations available this could be a winner for toting your games. With a $140 and $160 price tag respectively you should really love your PSP consider forking out for it, but when you do you will be the most stylish kid on your block!

Tweet
Posted by Sparky Categories: Mods / Hacks, Wireless / WiFi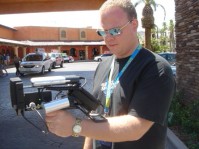 What do you get when you combine a PocketPC, a signal amplifier, and a high gain antenna with a slingshot base? The Bloodhound WiFi Gun. The creative hackers from the schmoo group at Defcon put this WiFi signal detector together and instantly created a new category in WiFi detectors - deliciously excessive. Our hats are tipped to you, oh wielder of the bloodhound gun!
Read More

| MAKE

Tweet
Posted by Sparky Categories: Misc. Tech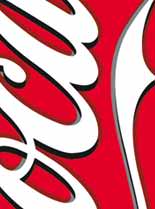 Coke employed beverage scientists in cooperation with Nestle may be working on a disturbing miracle of sorts with Enviga, a "diet" soda that burns calories. The Enviga product they claim would increase the users metabolism and burn calories upon drinking. Although this is a great concept in theory we have seen time and time again how weight loss drugs either fail to work, or present a wild array of side effects - I can't see it catching on. Way to go Coke - find a way to make caffeine more "peppy", and make us even more afraid to drink your products!
Read More

| Billings Gazette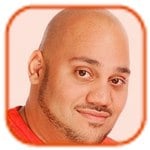 Tweet
Posted by Andru Edwards -
Categories:
Bob Artner, the Veep of TechRepublic, has an interesting program on ZDNet which sums up five elements of an effective professional blogger. It is done on a whiteboard video, and is very unique - as well as spot on, I believe. This is a good viewing piece for anyone that wants to blog effectively, and sustain a captivated audience. This is one that I see quite a few people talking about, so it must be good!
© Gear Live Inc. – User-posted content, unless source is quoted, is licensed under a Creative Commons Public Domain License. Gear Live graphics, logos, designs, page headers, button icons, videos, articles, blogs, forums, scripts and other service names are the trademarks of Gear Live Inc.