Tweet
Posted by Alex Grahmann Categories: Corporate News, Internet, Wireless / WiFi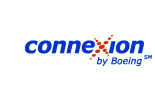 Several tech-minded journalists were invited this week to take Boeing's new broadband service for an test flight. The on board service, dubbed Connexion, would service the plane with 20Mbps of bandwidth. Taking advantage of the connection would cost anywhere between $10 and $30, depending on the type and length of the flight. While this all may sound wonderful, especially for those living the traveler's high-tech lifestyle, the down side is that none of the major airlines have shown any official interest in purchasing the service. In the era of budget and service cuts in the airline industry, it may be a while until we can join the mile-high web surfing club.
Read More

| PC World
Tweet
Posted by Devin Categories: Cell Phones, Portable Audio / Video

This obviously isn't the first time we've heard the iTunes phone was supposed to be announced, and I don't think anyone is holding their breath this time around, but MobileTracker is reporting that the elusive handset will be announced Monday night at an event called MOTONOW. Rumor even has it that Steve Jobs himself will make an appearance at the event. MOTONOW will be lead by Motorola CEO Ed Zander. If they don't plan to announce the phone at this event, I'd hate to be Zander, being bombarded with questions as I'm sure everyone there will want to know why the phone hasn't been announced yet.
Read More

| MobileTracker
Tweet
Posted by Alex Grahmann Categories: Accessories, Portable Audio / Video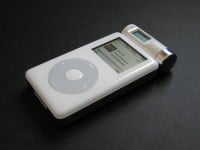 iLounge reviewer Jeremy Horwitz has gotten a hands-on first look at Griffin's new iTripLCD prototype. The most impressive feature of the device, which is the successor to the immensely popular iTrip, is the addition of a backlit LCD screen. The screen, used in partnership with a dial, allows the user to visually select which FM station they want to receive their iTrip broadcast. While you had the freedom to make this selection with the original iTrip, the process was complicated enough to be avoided by most users. Fortunately, it looks like Griffin is sticking with their smart design integration with this second-generation device and adding a few additional volume and sound-quality features. The iTripLCD should be available in August for around $40.
Read More

| iLounge

Tweet
Posted by Oscar M. Cantu Categories: Driving, Portable/Mobile
Burnout Legends is coming to a Portable Playstation near you this September and features one of the most entertaining game types well known to the serious – road rage. As many people know, this game combines speed and destruction in a game that becomes highly addictive and fun. Now this same game type will be available in a portable form very soon. EuroGamer has the trailer available for download for your viewing pleasure. You will need a BitTorrent download client such as Azureus to download.
Read More

| Burnout Legends PSP Trailer

Tweet
Posted by Oscar M. Cantu Categories: PlayStation 3, Wii, Xbox 360
With the next generation of gaming consoles still in production, many gamers have been voicing their opinions as to what they are looking for when it comes to features in a new video game system. David Wong and Haimoimoi are such gamers voicing their opinions. They make 20 requests from the video game industry ranging from a better A.I. to telling us the truth when it comes to in game footage. Makes for an interesting read, however, what do you want to see changed or added to the next generation in gaming?
(Thanks Kidd!)
Read More

| A Gamer's Manifesto

Tweet
Posted by Oscar M. Cantu Categories: Corporate News, First Person Shooters, Xbox, Xbox 360
There's one more notch on EA's belt now that Valve has signed an agreement with EA to allow the company to deliver its award wining games to its gaming audience. This means that EA will be publishing and distributing the Half-Life 2 version for the Xbox later this year, Half-Life 2: Game of the Year and Counter-Strike: Source for PC. Valve will still be selling online versions of their games via their website – SteamPowered.com. Is EA trying to take over the gaming world or do they just want a piece of the pie that is Half-Life 2 and Counter-Strike?
Read More

| TeamXbox
Tweet
Posted by Devin Categories: Corporate News, Internet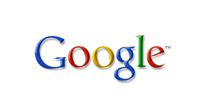 According to research conducted by Nielsen Netratings, Google is still king of the mountain in internet searches, but it appears AOL and Ask Jeeves are gaining ground. Google still has a comfortable lead over its competitors with a 47% market share, followed by Yahoo(22%), MSN (12%), AOL(5%) and Ask Jeeves (2%). AOL and Ask Jeeves have a long way to go before posing a threat to Google, but they are gaining steadily. During the second quarter of 2005, searches performed on AOL rose 15% and those performed on Ask Jeeves rose 16% while those on Google only rose 6%.
"Google's performance has remained consistent, so it appears AOL and Ask Jeeves are gaining at the expense of those below them," said Nielsen analyst Ken Cassar, noting that because of Google's massive user base, it is harder for the company to gain share than it is for the competition. "It's far too early to say that Google needs to watch its back, but a resurgent AOL makes the game a lot more interesting," he said. The survey results indicate that AOL might be on the right path as it moves toward providing more free content on the Web, said Cassar.
Read More

| Top Tech News

Tweet
Posted by Sparky Categories: Accessories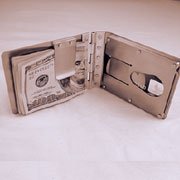 Gary Scott USA has just released the Sammy, a CNC milled Titanium Walled wallet with military specification extruded aluminum piano hinge, and military grade rivets. Now I'm not sure if this wallet falls in the realm of necessary or needful, but it sure will attract attention. The Sammy is availble in both a polished and a brushed finish. Being built out of metal I hope with the $320 price tag they have taken care to ensure that the expensive trousers you are sure to wear with this flashy and innovative wallet in them won't get torn by an errant sharp edge.
Read More

| The Sammy via Luxist
Tweet
Posted by Alex Grahmann Categories: Corporate News, Wii

Although Nintendo Revolution owners may not get to play the next Resident Evil on their systems, they will be able to play SEGA games. SEGA announced this week that they will be showing strong support for Nintendo's next console. Details about what types of old games or new entries will be available are scarce, but so are any details on the Revolution itself. Therefore, instead of citing any tech specs, SEGA's Simon Jeffrey is pointing to the two companies' "similar software philosophies" as the reason for the enthusiastic endorsement.
Read More

| EuroGamer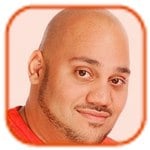 Tweet
Posted by Andru Edwards -
Categories:
It's easy to get obsessed. Really, it is. With work, with the almighty dollar, with achieving and building your business.


When your office is home, there is no clock to punch, no rush hour drive to get as far away from the madness as possible. No, when you work from home, it's all up to you. You can work as little or as much as you like. Unfortunately, most home-workers fall into the two extremes: those who don't work enough, and those who work too much.


© Gear Live Inc. – User-posted content, unless source is quoted, is licensed under a Creative Commons Public Domain License. Gear Live graphics, logos, designs, page headers, button icons, videos, articles, blogs, forums, scripts and other service names are the trademarks of Gear Live Inc.