Find Our Latest Video Reviews on YouTube!
If you want to stay on top of all of our video reviews of the latest tech, be sure to check out and subscribe to the Gear Live YouTube channel, hosted by Andru Edwards! It's free!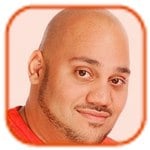 Tweet
Posted by Andru Edwards -
Categories: Blogging, RSS,
If Forrester's is correct - and they usually are - it appears that 64% of U.S. advertisers are willing to would advertise on blogs. While that is an excellent piece of news, get this: 57% of these advertisers are also interested in buying RSS ad space. With the recent release of Google AdSense For Feeds coupled with this news, it appears that RSS is ready to take the jump into the realm of profitability.

Read More

| ZDNet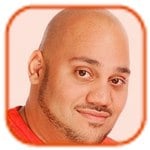 Tweet
Posted by Andru Edwards -
Categories: Productivity, Software,
During my normal interweb travels for the day, I came across a service that many are calling a "must-have". Backpack is an ingenious organizational tool that is very customizable. There is no download or installation required, as all data is housed on their servers. You can use it to keep track of inventory, plan a meeting or business trip, or even use it for brainstorming. Uploaded files can be integrated into your outline, keeping everything together. Even better, you can share these outlines with others. If there is an important date you need to be reminded of, Backpack will send you an email or text message (or both if you prefer) the day before. I will be taking a closer look at the service over the next few days, but until then check out their hefty example page.

Read More

| BackPack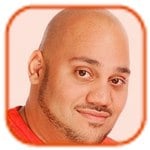 Tweet
Posted by Andru Edwards -
Categories: Business Tools, Marketing,
We all know that being listed in the major search engines is essential but getting listed in the DMOZ should also be high on your site promotion to-do list. The DMOZ, also known as the Open Source Directory Project (ODP), is a human edited directory of web sites which is freely available for anyone to download.
If you haven't heard of DMOZ, it's because few people use it directly. The vast majority of people who use the DMOZ directory do so via sites like Google and Yahoo. In fact, Googles entire directory of sites is the DMOZ directory. Not only is being listed in the DMOZ a way to increase the traffic to your site(s), it also provides a good link back with a high PR which will in turn increase the PR of your site(s).
Click to continue reading Are You In The DMOZ?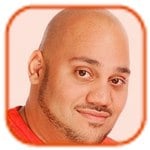 Tweet
Posted by Andru Edwards -
Categories: Business Tools, News,
If you are looking to have Google spider your site in a more efficient fashion, Google Sitemaps is your answer. Just release by Google, the Sitemaps service allows you to submit an XML index of your website which Google will use to index your content. This take a lot of the guesswork out of Google's end of things. Do note that Google Sitemaps is a supplement to, not a replacement for, its normal indexing service. The result of using the service will be greater indexing and exposure of your site on Google, provided of course that your content warrants it.

Read More

| Google Sitemaps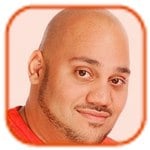 Tweet
Posted by Andru Edwards -
Categories: Misc. Tech, Mods / Hacks,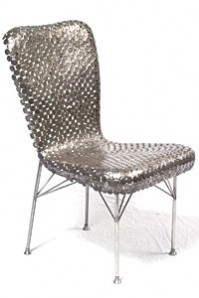 What the hell? Johnny Swing is one crazy fella. This man constructed a chair out of quarters, after all. If that doesn't suit your fancy, he also has a sofa made of nickels as well as another made completely out of empty jars. Am I missing something here? There are going to be a lot of unhappy vending machines out there by the time this man is done - and good luck finding any change you happen to lose in this one.
Read More

| Johnny Swing Furniture

Tweet
Posted by Kristin Wenzel Categories: Corporate News, PC / Laptop,

So the rumors were true. Apple did indeed announce today that they are ditching IBM in favor of Intel. But now what? This heralds a total architecture change — are we going towards a more "PC-like" build? What is to come of the technology that Apple has so prided themselves on? Many Mac geeks are distressed over the announcement at Keynote today that Intel and Apple are indeed teaming up, and as a friend of mine aptly said "It just doesn't sound right. Or feel right." He's right. It just doesn't. The whole Mac scene is buzzing about this shocking announcement, after days of everyone shooting down the rumors as "media garbage." A step backward? Or maybe a keen move ahead that none of us can anticipate, slim though that chance may be. However, it is only a few hours following the announcement, and that is far too early to tell what that tricky old Steve Jobs may have up his sleeve. Let's hope it's an ace, because this is starting to look a little ugly. Yikes. As one anonymous game developer said:
This is the death of the platform. Unless Apple integrates DirectX, the port time would only decrease by roughly 33%. We really only spend about a 1/3 of our times AT MOST on Endian issues (ie, byte-swapping). The rest of the time is spent converting DX and Windows OS calls to OpenGL and Mac OS. The big problem is that for the next few years, developer time will increase. You now have to make sure the software runs on two completely different architecture sets. We'll still have to do all the byte-swapping mess for the older PPC Macs. So say a game today takes 12 months to port. That time will be increased to probably 14-16 months, simply on the basis of having to do additional testing and debugging on the Intel architecture.
However, Andrew Welch of Ambrosia Software provides a counterpoint:
If you can run Windows games on a Mac, will it kill Mac gaming and the need for ports? Yes and no. If you have a machine that will dual-boot under Windows, it's certainly possible that some people who might not have purchased a Mac due to lack of games (or what have you) may now do so. They will be able to dual-boot the machine. This may result in developers not wishing to spend the money to port games to the Mac, certainly. But people who prefer one platform over the other will always rather not have to dual-boot, just as folks still clamor for native Linux games, despite the dual-booting ability.
The death of the platform? Or a slick marketing maneuver? Only time will tell. In the meantime, let's not get carried away worrying.
Read More

| Inside Mac Games

Tweet
Posted by Kristin Wenzel Categories: Mods / Hacks, Movies, Music, Software,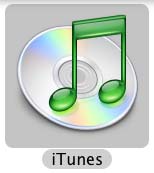 Ever since iTunes unveiled their music video section (free music videos you can watch via streaming media in the iTunes player) it's been frustrating to have to wait for the videos to buffer before watching them. Another irritation is that you can't watch the videos in full-screen, even if you have Quicktime Pro. But can it be done? As always, we have your hookup. You see, digging through the web doesn't help – the instructions out there on the Internet are rather vague and half of them don't work. Trust me – I've tried. The only viable solution seemed to be to use a video capture program but then you generally won't have audio — defeating the purpose of a music video. It seemed like a lost cause, that is, until now. On his website "A Warm Gun," Seattle web designer, tech blogger and self-proclaimed Mac geek Ian Adams details for the world exactly how one should go about this suprisingly simple (albeit slightly unintuitive) proccess, in language that anyone who is familiar with MacOSX should be able to understand. It's so easy once you get the directions right! All you need is an AppleScript, a few videos you'd like to save, an Internet connection and some spare time. Be sure to give it a try, this is one hack that Mac users shouldn't miss! Save iTunes Videos to your Desktop

| awarmgun.net


Tweet
Posted by Kristin Wenzel Categories: Mods / Hacks, Wireless / WiFi,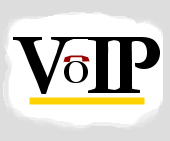 Have a Mac, wireless access and a Vonage phone? Here's how you can get Vonage to behave for you if all you have is Wireless access. All you will need is a Mac that stays at home, a steady wireless connection, and a little bit of patience. OS X allows you to share Internet through your computer, and you can theoretically share from AirPort (wireless) to built-in Ethernet. MacGeekery brings the Internet a great tutorial on how to get your Vonage to function properly through a wireless connection.
Read More

| MacGeekery

Tweet
Posted by Jesse Easley Categories: PC / Laptop,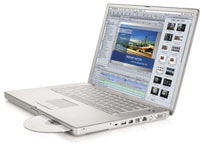 It looks like we're finally getting closer to notebooks actually lasting a full 8 hours, something which seemed to be impossible just a few years ago. One of the huge supporters of this - aside from everyone in the world - is Intel, who recently bumped up the deadline for notebook makers by 2 years. Intel has an expectation of what they want notebooks to be by 2008. That would be thin, light, and long lasting. Lately, most notebook makers have been focusing on the size rather than the battery life, which is at a standard 4 hours right now.
"The spec says this, but it depends on some degree on usage," said Roger Kay, an analyst at IDC. "Batteries also don't have that life for long. They might have four hours at the beginning of the year, but if you start doing more multimedia, it might go down to 2.5 hours by the end of the year."
Read More

| News.com

Tweet
Posted by Jesse Easley Categories: Corporate News, Wireless / WiFi,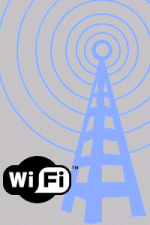 United Airlines has announced that they will be the first commercial airline to offer WiFi Access in-flight. Now, this is still in the works because the frequencies that will be used have not been finalized and approved for broadband use yet - though it is expected to be finalized sometime this fall. No concrete details of price or speed have been announced either, but the frequency that they're looking at is 8Ghz which will be split into several smaller frequencies. The service will be provided by Verizon.
Read More

| WiFi Net News
© Gear Live Inc. – User-posted content, unless source is quoted, is licensed under a Creative Commons Public Domain License. Gear Live graphics, logos, designs, page headers, button icons, videos, articles, blogs, forums, scripts and other service names are the trademarks of Gear Live Inc.