Find Our Latest Video Reviews on YouTube!
If you want to stay on top of all of our video reviews of the latest tech, be sure to check out and subscribe to the Gear Live YouTube channel, hosted by Andru Edwards! It's free!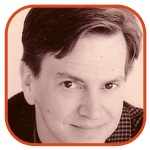 Tweet
Posted by Tom Mason Categories: Editorials, DC Comics,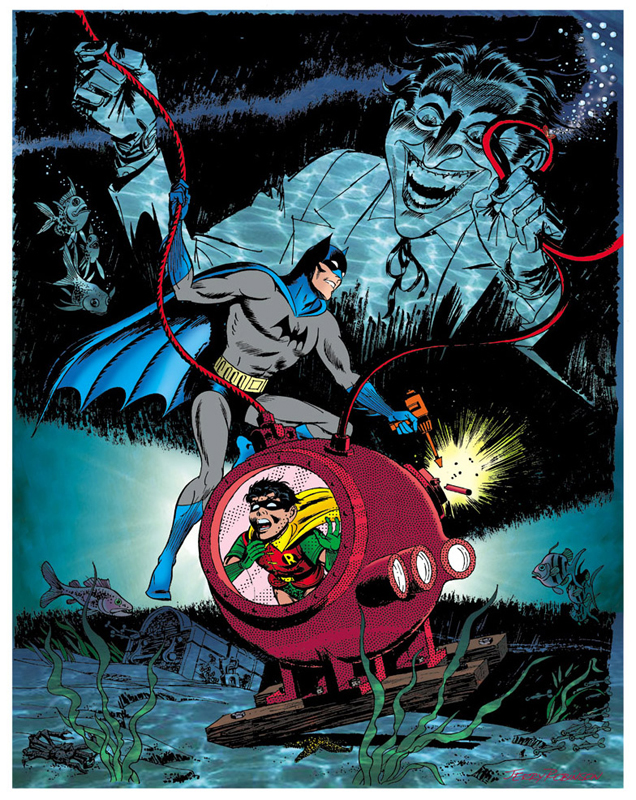 Daniel Best at 20th Century Danny Boy has an update on the health of legendary comic book colorist Tom Ziuko. If you have a little something to spare, please consider helping Tom out.
[Artwork: A nice example of Tom's coloring, taken from Daniel Best's blog post, © DC Comics]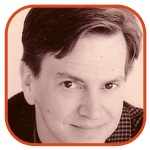 Tweet
Posted by Tom Mason Categories: Editorials, DC Comics, Marvel Comics,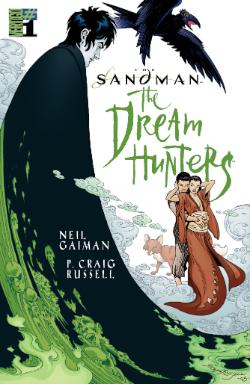 One of the great, eclectic masters of comic book art is P. Craig Russell.
Since he burst on the scene in the Marvel comics of the 1970s (Killraven), then jumped to projects like Night Music, Michael Moorcock's Elric, Sandman, Fables and so many others.
He's worked with everyone from Roy Thomas and Don McGregor to Neil Gaiman and Mike Mignola.
And along the way, he's collected Kirby and Eisner awards and an army of fans.
Now, thanks to Kickstarter, he's getting ready to launch P. Craig Russell's Guide to Graphic Storytelling, a "a web series (and companion DVD) consisting of educational videos that teach the art of graphic storytelling, also known as 'Comics.'"
Here's the coolness from their Kickstarter pitch:
Click to continue reading P. Craig Russell: Graphic Storytelling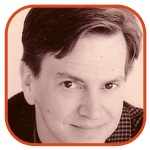 Tweet
Posted by Tom Mason Categories: Interviews, Movies, Reviews, DC Comics, Marvel Comics,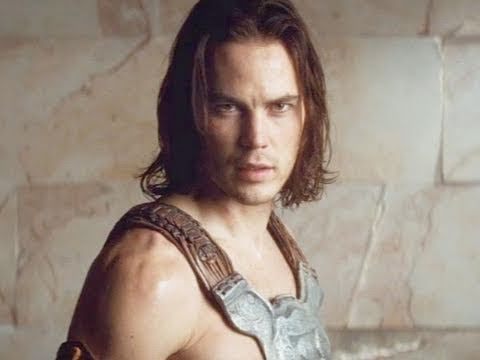 Greetings, Weekenders! Still up in arms about DC's new logo? The wrongness of SOPA/PIPA? Forget it. Let's just enjoy the internets while they're still free:
The John Carter Files poses some questions about the upcoming John Carter movie.
Two new Captain Underpants books by Dav Pilkey are coming in 2012.
Stieg Larsson's The Girl With The Dragon Tattoo is getting the graphic novel treatment via DC Comics (and their Vertigo imprint). Denise Mina - no slouch as a mystery novelist - is writing with Leonardo Manco, art is by Andrea Mutti, but just check out the kick-ass cover by Lee Bermejo. Omnimystery has all the deets.
Click to continue reading Weekend Reading: John Carter, Captain Underpants & Stieg Larsson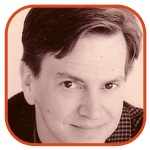 Tweet
Posted by Tom Mason Categories: Editorials, DC Comics,

Word raging through the internets - Bleeding Cool, Comics Beat, Comics Alliance - has it that DC is going through a new logo design, replacing the one they just redesigned a few years ago.
I think the new peel-back design looks great, and a very good idea if DC's finally getting serious about the appliance business.
[Artwork: New DC Logo, © DC Entertainment]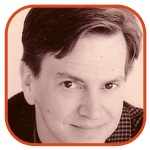 Tweet
Posted by Tom Mason Categories: Editorials, Reviews, DC Comics, Independent, Marvel Comics,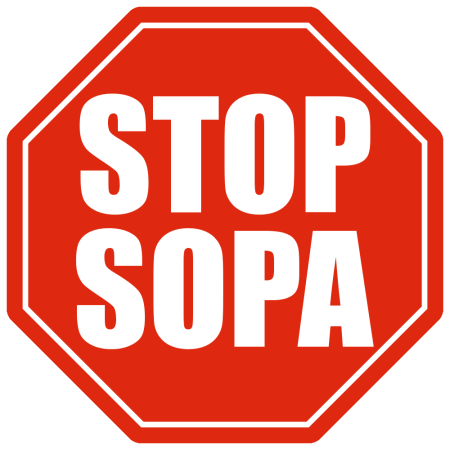 Welcome to the weekend! Let's see what the internets hold for us!
Tom Spurgeon at The Comics Reporter speaks out against SOPA, the Stop Online Piracy Act. It really is a terrible bill that does more harm than good and Tom makes a strong case to do everything you can to stop it from being passed.
Mark Evanier doesn't like the proposed law either.
If you're an aspiring fantasy/sci-fi writer, the Clarion Workshop is accepting applications, according to Boing Boing. You can find a list of Clarion alumni here.
And award-winning sf writer John Scalzi provides even more details and words of encouragement about Clarion.
Click to continue reading Weekend Reading: SOPA, DC, Toth and Redshirts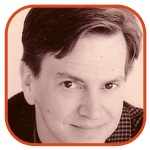 Tweet
Posted by Tom Mason Categories: Editorials, DC Comics, Marvel Comics,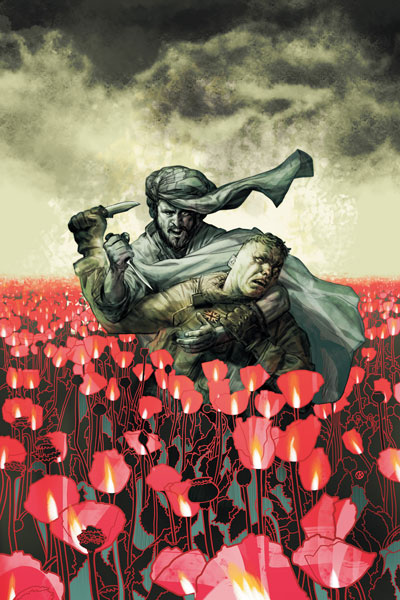 After a few months in the #2 slot, Marvel regained its long-standing #1 position, by a tiny margin. It pushed out DC Comics, which had been #1 since it's big reboot and launch of 52 #1's.
Now DC's New 52 is changing.
Heidi at Comics Beat reports that the New 52 is about to become the "Recent 46 and the New 6" with the cancellation of 6 titles with issue #8, and 6 others coming in off the bench.
Plus the return of Earth 2 and crossovers.
If you had 8 months in the office pool, you're the winner. I had 10, so I have to cough it up.
Happy new year!
[Artwork: Men Of War #7, the penultimate, © DC Entertainment]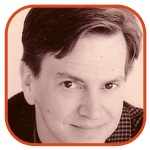 Tweet
Posted by Tom Mason Categories: Editorials, DC Comics,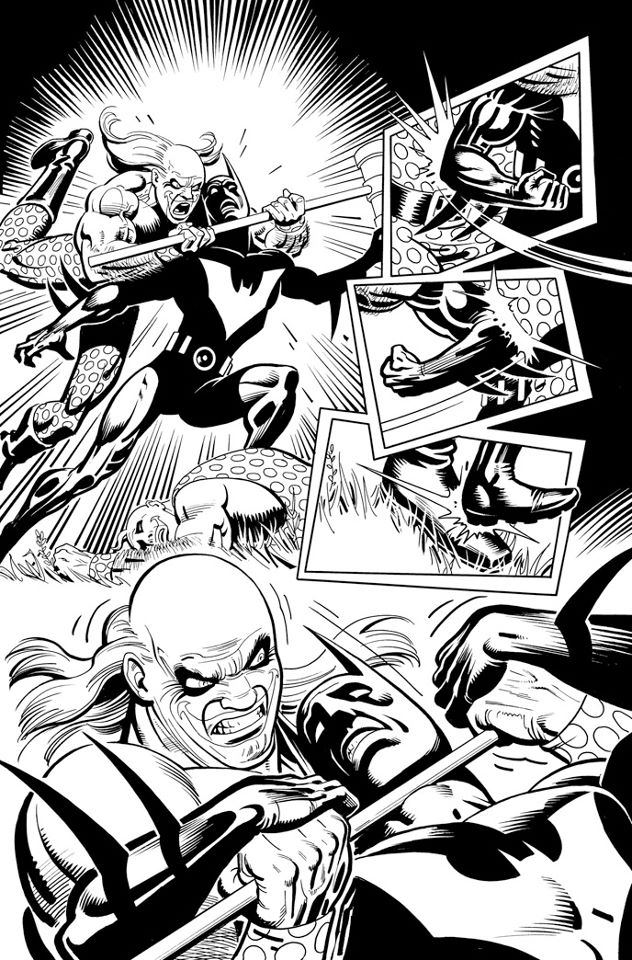 I've loved Norm Breyfogle's art ever since I first saw it years ago when he was drawing Batman.
Later on, I got to meet him when he was drawing Prime for Malibu Comics' Ultraverse (he designed the character and I was lucky enough to be around to see all his sketches).
Still later, I got to work with him directly when he did some character designs for a superhero project that Chris Ulm and I were pitching around.
Now, after some time working for Archie Comics, Norm is back on Batman in the newly relaunched Batman Beyond Unlimited title from DC, edited by another pal Jim Chadwick.
The first issue goes on sale in February, and Norm posted an interior page from it on Facebook (you can see it over there on your right).
Click to continue reading Norm Breyfogle: Batman Beyond Unlimited
Read More

| The Morton Report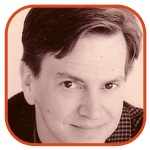 Tweet
Posted by Tom Mason Categories: Editorials, DC Comics, Independent,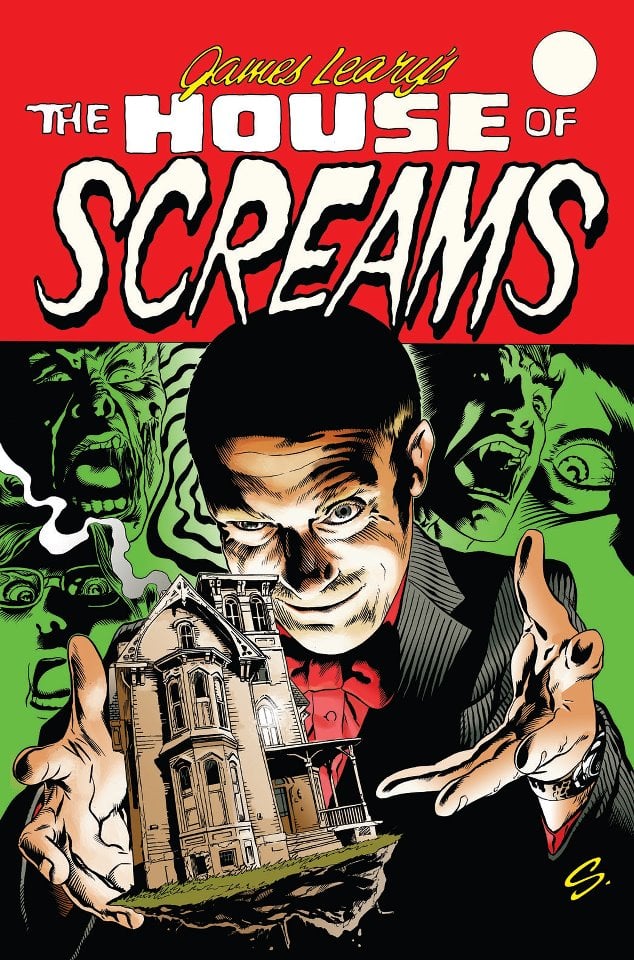 Mitch Byrd is one of my favorite artists. We worked together for many issues of my comic book, Dinosaurs For Hire and he also illustrated a comic I edited, Planet of the Apes: Sins of the Father, that was written by a friend of mine, Mike Valerio.
Later on, he moved over to DC and worked with Beau Smith on the very manly Green Lantern spin-off, Guy Gardner: Warrior series.
Now, in conjuction with writer and actor James Leary (he played Clem on Buffy the Vampire Slayer), Mitch is working on a new title called James Leary's House Of Screams.
James and Mitch, along with cover artist Steve Scott, are working through IndieGoGo to try to raise the necessary money to make it all happen.
Take a look and see if you'd like to help. I love Mitch's work (I was a fan long before we worked together) and I can't wait to see his new work in print. So go make it happen.
[Artwork: James Leary's House Of Screams #1, cover pencils by Steve Scott, © Alarm Comics]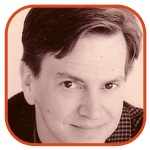 Tweet
Posted by Tom Mason Categories: Editorials, DC Comics,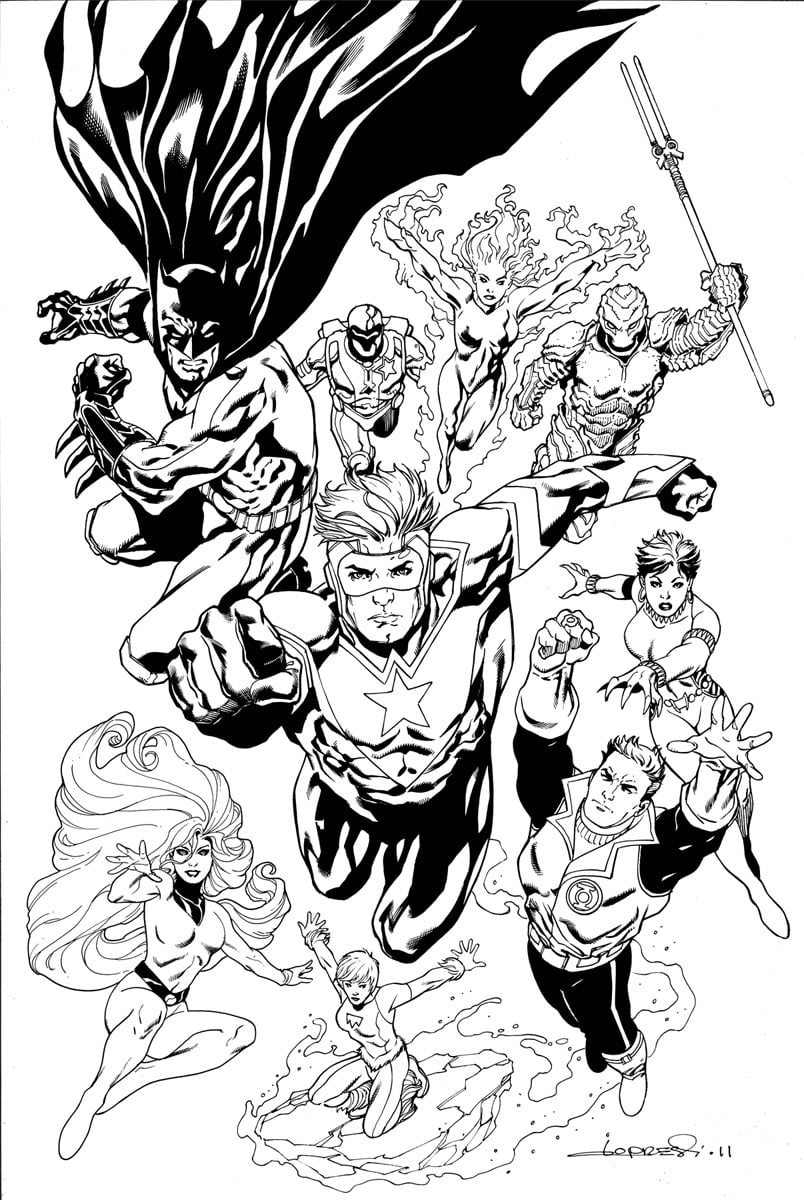 Have you got the reboot fever yet? There are a lot of the new DC Comics titles that I'm interested in, and a lot that I'm not.
But that should be expected when there's a Fifty-Twoniverse to deal with.
One of the new titles that I'm anxiously awaiting is Justice League International. It's written by Dan Jurgens - a guy who certainly knows his way around super-heroes, and it's illustrated by my friend Aaron Lopresti (the recent Wonder Woman artist who just did a stint on Weird Worlds with his own creation, Garbageman).
I'd let Aaron draw my Costco shopping list, so turning him loose on the JLI characters is a no-brainer for me.
Here's what DC says about the first issue:
Click to continue reading Justice League International #1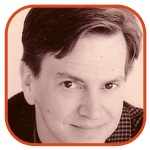 Tweet
Posted by Tom Mason Categories: Editorials, DC Comics,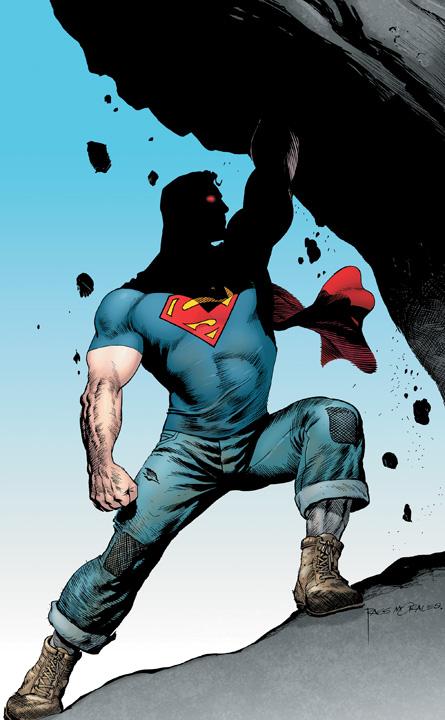 There are those in the industry who track these kinds of things who believe that DC Comics has been making significant changes to the Superman character over the years in a continuing effort to thwart claims by the estates of Jerry Siegel and Joe Shuster about the character.
A good place to start with this story is at Comics Beat.
With DC's newest relaunch/reboot/do-over of their universe this fall, they are making more changes to Superman, and it's not just his costume or his fresh L'il Abner look. A lot of the changes won't be clear until you actually read Action Comics #1, on sale September 7. I've read that first issue, and here are the Top Ten changes to Superman's mythology.
10. Able to leap Kim Kardashian's butt in a single bound.
9. Fights for truth, justice and the Military/Industrial Complex's way.
8. Bottle City of Kandahar.
Click to continue reading Top 10 Changes In Superman Reboot
© Gear Live Inc. – User-posted content, unless source is quoted, is licensed under a Creative Commons Public Domain License. Gear Live graphics, logos, designs, page headers, button icons, videos, articles, blogs, forums, scripts and other service names are the trademarks of Gear Live Inc.