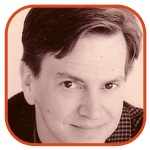 Tweet
Posted by Tom Mason Categories: Movies, IDW Publishing
It was only a matter of time before these two crazy kids got together. IDW has just announced Mars Attacks Popeye, a special comic written by Martin Powell and illustrated by Terry Beatty that's scheduled for January 2013.
It combines the concepts of two titles that IDW already publishes, Popeye and Mars Attacks.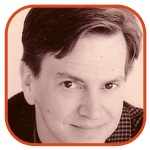 Tweet
Posted by Tom Mason Categories: Editorials, Movies, Reviews, Television, DC Comics, IDW Publishing, Marvel Comics
I was saddened to hear about the recent death of comics historian Bill Blackbeard. Tom Spurgeon had recently written about him and how he deserved a spot in the Eisner's Hall of Fame this year. That prompted me to (1) agree immediately with Tom and then (2) write about my own dealings with Mr. Blackbeard.
I didn't know that by then he had already passed. Tom has the best obituary, if such things can be defined by that term.
Fantagraphics' Gary Groth shares some personal memories plus tributes from others.
Sparkplug has an interview with him from a while ago that's first rate.
What a heartbreaker. The guy literally and single-handedly saved newspaper comics from the shredder of history.
Let's see what else is out there: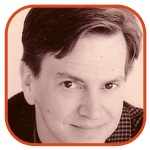 Tweet
Posted by Tom Mason Categories: Interviews, Movies, Reviews, IDW Publishing
So, so sorry to hear that Dwayne McDuffie passed away earlier this week. I hate it when a good guy and a terrific writer goes too soon - from his work at Milestone Media, to his animation writing on Ben 10 and other series, it felt like he had a lot more to say that I wanted to read and see.

Rich Johnston at Bleeding Cool had a nice reminiscence of his interactions with Dwayne.

And Heidi MacDonald at Comics Beat also weighed in with some very nice thoughts.

Tom Spurgeon at The Comics Reporter has a round-up of various links to posts about Dwayne. Condolences to his family and his many, many friends on their loss.

Also sad to hear that comics historian Bill Crouch has passed away.

CG: Animation historian Michael Barrier does not like computer animation a technique "creating mechanical, manipulative series of films that don't capture the magic of the yesteryear."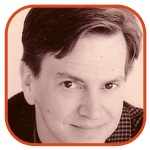 Tweet
Posted by Tom Mason Categories: Reviews, Dark Horse Comics, IDW Publishing, Independent
Beau Smith and Eduardo Barreto make a great comic book team, a kind of one-two punch of writing and art. Of course, you already know this if you've put down some cash for Cobb: Off The Leash (IDW) or their recent graphic novel, Wynonna Earp: The Yeti Wars (also IDW).
They're back at it again with Moonstone Books' latest Captain Action title, Captain Action Winter Special. Beau and Eduardo have teamed up for a Captain Action Classified story called "White Lies."
Beau wrote it, and Eduardo illustrated and colored it. In this 13-page extravaganza, the Captain mixes it up with spies, commies, a Yeti (they make great villains, and Eduardo draws an impressively dangerous one), and a traitorous gal.
As always with Beau and Eduardo, the dialogue pops and the action never lets up. They make Captain Action a real man of action, a James Bondian character who rocks the blue jumpsuit and Captain's hat. There's another story in this issue, too, where Cap meets the Green Hornet (not Seth Rogen). But "come for the Beau/Eduardo, and stay for the GH."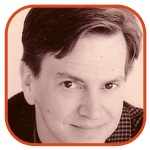 Tweet
Posted by Tom Mason Categories: Editorials, Reviews, Television, DC Comics, IDW Publishing, Marvel Comics
Is there enough money to get Ricky Gervais to host the Eisner Awards this year? Please tell me there is. In the meantime, enjoy this link-based goodness:

Tracy: Here's a nice profile of Mike Curtis and Joe Staton, the duo taking over the Dick Tracy strip on March 14. Bonus: the article features a 2-panel sequence from the Tracy strip by the new guys. I'm in! [Link: Daily Cartoonist]

Bonfire: Heidi at Comics Beat has the first part of a solid, smart interview with Ed Catto. You might know him as the Captain Action guy, but he's also one of the guys behind the new comic-related advertising agency, Bonfire.

Tony: Mr. Tony Isabella has found a new comics writing home for himself over at the relaunched Atlas imprint. He'll be co-writing the Grim Ghost, a series he worked on back during its original incarnation. Tony's a good writer with an excellent sense of story & structure and he writes some snappy dialogue. I'm going to get this.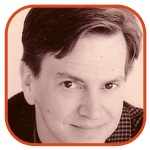 Tweet
Posted by Tom Mason Categories: Editorials, IDW Publishing
File this under "I didn't see that coming." That's why I don't predict the future. It's just too hard.

Tribune Media Services announced this week that it was reinvigorating their Dick Tracy franchise by changing up the creative team on the classic comic strip. With the retirement of long-time artist/writer Dick Locher, Tribune is turning the strip over to writer Mike Curtis and artist Joe Staton.

Tribune had the chance to send Tracy out in a blaze of glory like other strips have done recently - Little Orphan Annie and Brenda Starr. So either Dick Tracy's numbers are a little better (and a Tracy-like villain named Eek A. Nomics was sent packing) or the strip has a stronger licensing program or someone sees an opportunity to rebuild the strip.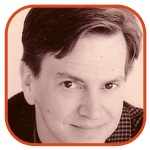 Tweet
Posted by Tom Mason Categories: Editorials, DC Comics, IDW Publishing, Independent, Marvel Comics
I don't like NYR's for the simple reason that I never keep them. Lose weight, eat healthier, start smoking just so I can fail at quitting.
But this year, well, this year, I'm sure to keep some of these resolutions. Won't you join me?

10. I will read many more webcomics, bookmark them and recommend them.

9. I won't buy a Marvel or DC comic at a price point greater than $2.99.

8. But yet I will buy all the hardcovers from The Library of American Comics.

7. Read even more independent comics. I think that's where the real interesting stuff is and has always been.

6. I will download more comics to my iPad. I'll pay for them, too.

5. Figure out which movie will make less money: Green Lantern or Thor.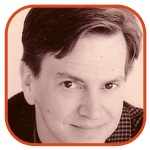 Tweet
Posted by Tom Mason Categories: Editorials, Movies, DC Comics, Dynamic Forces, IDW Publishing, Independent, Marvel Comics
The War on Christmas is nearly done for another year, and there's just enough time left for the War on New Year's. Let's see what you should be reading this week:

Joe: This is simply a great, honest and open interview with Joe Casey, comic book writer/creator and co-creator of Ben 10. Perfect holiday reading from interviewer Tom Spurgeon at The Comics Reporter.

Thor: So there's some controversy from an all-white group that's upset that Marvel has cast an actor of color to play a Norse God in Thor. Ricky Sprague at Project Child Murdering Robot has a thought or two.

Polly: Animator Michael Sporn is happy that Dean Mullaney's new book has arrived (as am I). Polly and Her Pals: the Complete Sunday Comics 1925-1927 comes from Dean's The Library of American Comics via IDW.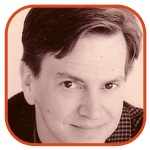 Tweet
Posted by Tom Mason Categories: Editorials, Reviews, IDW Publishing
Wynonna Earp is back and up to her ear muffs in Yetis, Bigfoot, mad science, vampires and Russians. IDW has just released Wynonna Earp: The Yeti Wars in glorious full-color hardcover.

Written by creator (and friend of the blog) Beau Smith and illustrated by Enrique Villagran, this original graphic novel marks a return to comics of one of the best characters to emerge from the independent comics scene in the 1990s.

Wynonna - a descendant of the famed gunfighter Wyatt Earp, though probably better with a gun - is a U.S. Covert Marshal. She specializes solving paranormal crimes - and fightin' and shootin' paranormal criminals. Think female Tommy Lee Jones working for the X-Files.

Beau wastes no time getting right to the story. Wynonna is tracking mad scientist Dr. Robidoux who's busy splicing human and animal DNA Dr. Moreau-style and winds up in the middle of a paranormal range war between The Consortium of Immortals ("the top of the Freak Food Chain") and The Vampire Nation.

Beau has called WE:TYW "a light-hearted stake through the heart of depressing, boring comics," and it is, but it's much more than that. It's fun, it's thrilling in an edge-of-the-seat way and there are twists and turns by a writer fully in command of his story.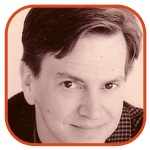 Tweet
Posted by Tom Mason Categories: Editorials, Movies, Television, DC Comics, IDW Publishing, Independent, Marvel Comics
It's the week before Christmas for many people, and we begin, unfortunately, on a sad note. Veteran industry colorist Adrienne Roy passed away this week. ComicMix has the details of her long-running career as a colorist for hundreds of DC's Bronze Age comics. I did not know that she was once voted "Most Beautifully Tattooed Female." She was well-known and highly-regarded, so there are certain to be other remembrances - like this one by Mark Evanier - around the internets.

Cowboys: Robert Orci talks about the upcoming Cowboys & Aliens movie, and Harrison Ford: "I'm assuming Spielberg called in some kind of a favor, because we were shocked to hear that he was interested."

Crime: Novelist and funnybook writer Gary Phillips chooses his favorite crime and mystery graphic novels of 2010 for The Rap Sheet. Yes, Darwyn Cooke's Parker: The Outfit is in there, but so's a bunch of other cool stuff I need to check out now.
© Gear Live Inc. – User-posted content, unless source is quoted, is licensed under a Creative Commons Public Domain License. Gear Live graphics, logos, designs, page headers, button icons, videos, articles, blogs, forums, scripts and other service names are the trademarks of Gear Live Inc.