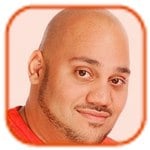 Tweet
Posted by Andru Edwards -
Categories: Portable Audio / Video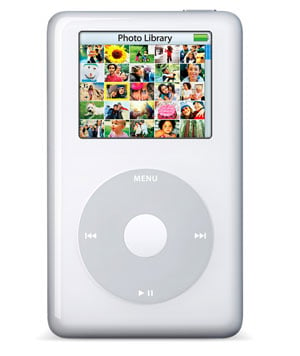 Previous reports
have been confirmed, as Apple announced the new iPod Photo line today. Here are some images for now - and they are gorgeous. The Apple iPod Photo is available in 40 GB and 60 GB models, and both music and photos sync with iTunes 4.7. Back with full specs in a bit.
Click to continue reading iPod Photo Is Official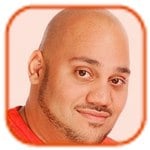 Tweet
Posted by Andru Edwards -
Categories: Portable Audio / Video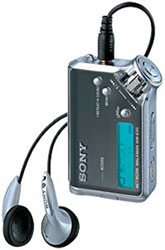 It seems that the stubborn Sony has finally had to concede to the consumers. Sony has released the Walkman NW-E99 and the NW-E95, with 1 GB and 512 MB of flash memory, respectively. It's what we hope is a start to all of Sony's devices supporting the MP3 format natively, rather than forcing a conversion to their proprietary ATRAC3 format. These players are available for purchase in the UK, but the price might need a little tweaking. The cost of the 512 MB player is $200, while the 1 GB version is a whopping $300. We are still waiting for the firmware upgrade which would make the
20 GB NW-HD1 Sony Network Walkman also support MP3
. Well Sony?
Tweet
Posted by Hector Martinez Categories: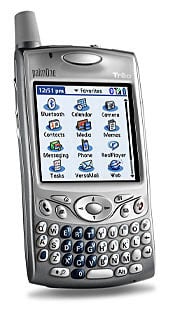 We haven't been too impressed with the latest offerings from palmOne. The new T5 really could've used some built-in WiFi and voice-recording, and the slider design in previous models were an unnecessary mechanic. Hopefully, today's
introduction
of the new Treo 650 will get folks excited again. It's considered an evolution of the 600 model. Some key new features include an improved 312 Mhz Intel PXA270 processor, a new 320x320 High resolution TFT screen, built in Bluetooth, non-volatile flash memory, a removable battery, and a new connector. The camera is still .3 megapixels. I've had some limited experience with the older model and my big thumbs really couldn't come to grips with the little keyboard. Still, this is one of their better overall devices. The Treo 650 will be available as either a digital dual-band CDMA/1xRTT or a GSM/GPRS/EDGE quad-band world phone, with pricing to be set by individual carriers. Carrier availability is expected to begin later this year in the US, with worldwide rollout to follow in 2005.
Tweet
Posted by Hector Martinez Categories: Accessories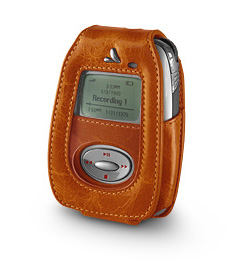 Didn't get to mention it on the
Rio Carbon review
a while ago, but the carry case that comes packed with the unit itself is a real piece of crap. It's quite hard to slide the Carbon out of the case, and though it allows access to the power and scroll wheel, it completely covers the display. Enter
Vaja
and its wonderfully crafted cases, made specifically for the Carbon. Vaja makes some really classy leather-based cases for a variety of portables, and just seeing that I could access the D-pad and the screen makes me want to have one. Plus you can get them custom-embossed with whatever text you'd like. There is a downside, of course. Cases are about $55, and that's without tax, shipping, or embossing.
Click here to discuss this story on the Gear Live Message Boards.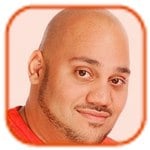 Tweet
Posted by Andru Edwards -
Categories: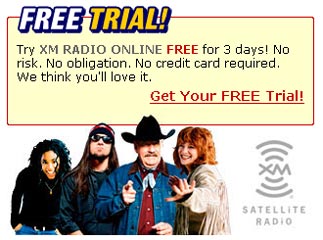 If you have been on the fence about paying for a satellite radio subscription (or if you just like
free stuff
), you may be pleased to know that XM Satellite Radio is offering a
free 3 day trial subscription
to anyone interested. The best part? You don't even need a credit card to sign up.
There are a few drawbacks, however. I signed up for the trial to see how the online version worked. First of all, although it's XM Satellite Radio online, know in advance that you will
not
be getting satellite quality sound. Instead, you will have access to a myriad of station at 33 kbps. In addition, if you are a
Firefox fanboy
, be prepared to fire up Internet Explorer if you want to use XM Online. Also, you will only have access to 75 XM channels. This is about 50 channels shy of XM's full satellite radio offering.
Still, it's nice to have so many selections available right at your desktop.

Read More

| XM Radio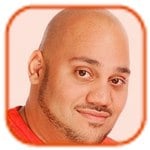 Tweet
Posted by Andru Edwards -
Categories: Portable Audio / Video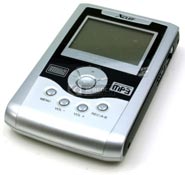 While they aren't the biggest name in the portable MP3 player world, it certainly has the largest amount of space in an MP3 portable to date. The Xclef 500 in now available in a, wait for it, 100 GB model. What's better, the unit costs just $450 USD. The Xclef 500 is recognized as a normal USB drive, and while it can hold up to 25,000 music files, it can also be used as a backup device. Other features include an FM tuner and recorder, analog and optical line in recording, all with a 20 hour battery life. Look for the Xclef 500 100 GB model to be on store shelves in early 2005.
Tweet
Posted by Hector Martinez Categories: Video Games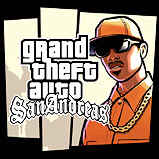 In what might be described as the height of irony, Rockstar's next foray into theft and mass murder, has itself been stolen and has begun making its rounds through various 'warez' sites. Not to worry, since it won't effect next week's release on Tuesday. Even if you did find a copy, you'd need a modded PS2 in order to play it, so potential users are in the vast minority. We're seeing a trend here. Last week, Microsoft faced a similar theft, when a French copy of "Halo 2" was also snagged and distributed. I'm sure you'll also remember the "HalfLife2" code theft as well.
Click here to discuss this story on the Gear Live Message Boards.
Read More

| CNet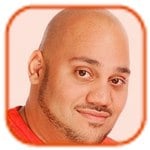 Tweet
Posted by Andru Edwards -
Categories:
When Fable came out, everyone got to see if all the hype (and cool features expressed by Lionhead Studio head Peter Molyneux) is worth anything. Depending on where you go, you'll find glowing reviews to so-so reviews, mostly depending on if that person expected more (with good reason), or could just live with what the game actually provides. I personally feel that game reviews should be based on what the game has done right and wrong, rather than what I wanted to see, resulting in nitpicking every little detail.
But in this case, is it wrong to expect more? The Gear Live editors present their case after the jump.
Click to continue reading Game Publishers: Stop Overpromising!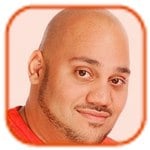 Tweet
Posted by Andru Edwards -
Categories: Movies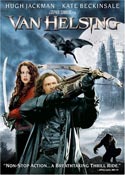 This week is a little light on the cool movies with good special effects meter. I mean, you have Van Helsing which utilized some nice effects, but the movie was horrible (wasn't it?). Then you have others like Xena, which just sucked altogether. Oh hell, go pick up
Arrested Development
. It might not be a movie, but you can at least let out a few laughs.
Click to continue reading DVD Release List: 10/19/04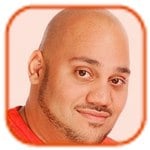 Tweet
Posted by Andru Edwards -
Categories: Portable Audio / Video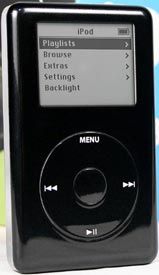 There have been quite a few rumors over the past few days regarding Apple's upcoming announcement at a U2 event next week in San Jose, CA. If you have watched any primetime television recently, you have probably seen U2's
Vertigo
music video/iPod commercial. Apparently, a deal has been struck which will result in a Special Edition U2 iPod. The iPod would be similar to any other you might buy from Apple, except it will have the entire new U2 album,
How to Dismantle an Atomic Bomb
preloaded on it along with other choice cuts from the bands history. Oh, and it will probably be black. You can also expect that the new album will be exclusive to iTunes for a predetermined amount of time, before becoming available in other music stores.
Read More

| Forbes
© Gear Live Inc. – User-posted content, unless source is quoted, is licensed under a Creative Commons Public Domain License. Gear Live graphics, logos, designs, page headers, button icons, videos, articles, blogs, forums, scripts and other service names are the trademarks of Gear Live Inc.