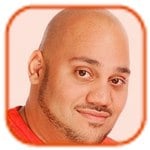 Tweet
Posted by Andru Edwards -
Categories: Software

Yahoo! is once again following Google's lead as they foray into the desktop search arena. This time, though, it seems that Yahoo! might come out with the better overall product. The Yahoo! desktop search tool will be based on the awesome
X1 Desktop Search
technology. It may also be able to incorporate your Yahoo! information (Yahoo! Photos, Email, etc.) into your desktop searches.
Read More

| PC Pro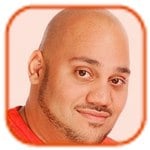 Tweet
Posted by Andru Edwards -
Categories: Misc. Tech

Move over Google, because the
Hellacious Riders
free email service has made Gmail appear a lot smaller. Believe it or not, you get 1 TB (that is equal to 1,000 Gmail accounts) of storage completely free. In addition, the maximum file size of attachments is 500 MB, fifty times larger than what Gmail allows. Oh, and no ads. Of course, you probably haven't even come close to filling your Gmail account, so the only real draw here is that you can store large files remotely.
Read More

| Geek News Central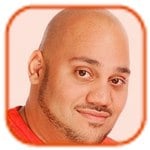 Tweet
Posted by Andru Edwards -
Categories: Announcements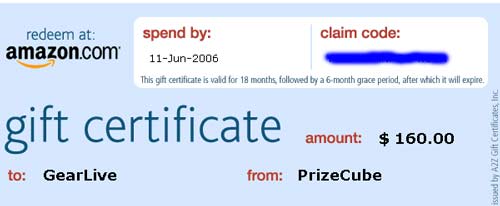 'Tis the season to be jolly...and Gear Live is here to make the holidays just a little sweeter for our readers. We have partnered with
PrizeCube
, and as a result, we will be giving away one free video game console each week to a lucky Gear Live reader. Each week we will think up a unique way to determine a winner, and that person will then be able to choose to receive an
XBOX
,
GameCube
, or
PlayStation 2
for their troubles. If you have all three consoles (or would rather get a Nintendo DS), then just tell us that you would prefer to receive a $160 Amazon.com gift certificate instead.
This weeks winner will be chosen on Friday, December 17. To enter, simply
read this post
on our message board and provide an appropriate response. We will choose a winner out of all the responses randomly, and that person will get the first of many free consoles. Get cracking!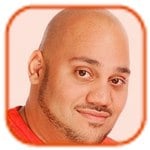 Tweet
Posted by Andru Edwards -
Categories: Software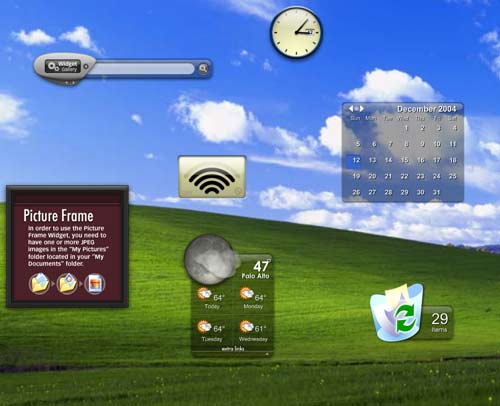 Konfabulator was once a superb Mac program that offered a truly unique computing experience. Those days are no more, because Konfabulator is now available on the Windows OS as well (we know, it's been out for a month). I just got around to downloading it, and it doesn't seem that there is any loss of functionality between the Mac and Windows versions. For those who don't know what it is, Konfabulator runs widgets, which you can download for free. Widgets are tiny programs that run on your desktop. For an example, check out the screenshot above. I have widgets telling me the weather, my WiFi signal, the time, etc. It really is just the tip of the iceberg, though. Let us know what some of your favorite widgets are in the comments section.
Read More

| Konfabulator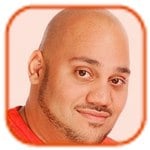 Tweet
Posted by Andru Edwards -
Categories: Cell Phones

You can either see this as a case of how the mighty have fallen, or how a startup was able to turn itself around and be legit. Either way, Napster announced that they have reached an agreement with Dwango Wireless to enter the ringtone market. Dwango is a publisher of mobile content, and has all the tools to deliver what Napster needs to be successful. The service will be called "Napster Mobile", and the plan is to use "integrated technology extending from the PC to mobile devices". Ringtone downloads will also earn you credit towards Napster's online music store. We can expect the service to arrive on just about all of the major US and Canada service providers in 2005.
Read More

| eCommerce Times
Tweet
Posted by Hector Martinez Categories: Video Games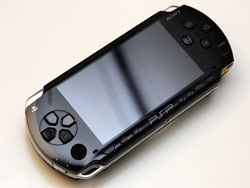 The lines have been forming outside the Japan stores for some time now. Eager gamers are finally starting to get their hands on the system with all kinds of impressions starting to emerge on the internet.
This clip
from a Japanase show gives us a good glimpse at what the system looks like in broad daylight, if you can put up with the silliness.
Gamestop has also begun taking pre-orders
for the US launch, expected to be in March 2005. I've actually plunked down my own $50 this past week, though there are reports that EB is taking pre-orders for less than that. In case you've missed it, there is an entire
PSP thread
with additional media for both games and hardware at our
Video Games Board
.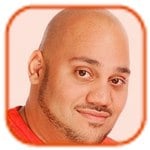 Tweet
Posted by Andru Edwards -
Categories: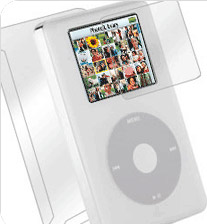 Okay guys, we know that a vast majority of our readers are iPod fanatics. It's a fact that we just can't get away from, so instead, we embrace it. We also realize that iPod owners don't like the fact that if the wind hits your MP3 player the wrong way, all of a sudden the iPod is scratched to hell. Well, the folks over at
TrendyGeek
didn't like it too much either. So they developed the Pod Shield. Unlike just about every other iPod case you have seen or owned, the Pod Shield is paper thin and almost invisible, while at the same time protecting your precious Apple device from scratches and scuffs. I just applied my Pod Shield to one of the Gear Live in-house iPods and am currently letting it settle. Don't let that scare you, it clings to the iPod via high static - no adhesives necessary.
TrendyGeek has sent us a bunch of Pod Shield kits to give away to our loyal readers. We have decided to give away one per day for the next few days. To win, just simply leave a comment on any one of our articles. You can leave comments on as many articles as you wish per day. Each day we will count the article comments for that day, and pick a random number within that range. The person who posted that comment on that days wins a new Pod Shield, no questions asked. Oh, and you must live in the USA to be eligible.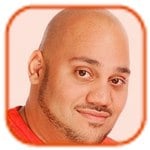 Tweet
Posted by Andru Edwards -
Categories: Software
So it appeared, and disappeared, and now is back. Google has finally added POP email support into Gmail. So why is this a big deal? Basically, you can now use your Gmail account through any POP email client, including Microsoft Outlook and the newly released Thunderbird 1.0. To access the feature, login to your Gmail account and click on Settings. From there, go to the Forwarding and POP tab. It's definitely nice to have another Gmail feature to test, but Google - when is it going to go public?
(Thanks Haxxxxes!)
Tweet
Posted by Hector Martinez Categories: Wireless / WiFi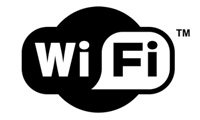 I wish I lived near Philadelphia again, and I don't mean just for the cheesesteak. It seems that city officials are gearing up some $10 million to install a city-wide WiFi network that will be either free or "very low cost." Other cities have already launched similar, but more limited offerings. As with any good development, this CNN article makes sure the "naysayer" voices his objections. Derek Kerton, founder of a wireless consulting firm, argues that a city-wide WiFi would interfere with other local WiFi spots and frequencies from items like microwaves, baby monitors, and cordless phones. I guess time will tell, but I have more faith that things can iron themselves out over time.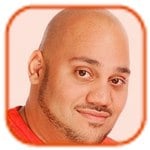 Tweet
Posted by Andru Edwards -
Categories: Video Games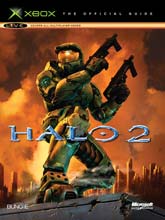 Yahoo! Games released the results of its recent holiday poll, asking site visitors to vote for the games they anticipate playing the most throughout the holidays. Here are the Top 10:
1.
Halo 2
(Microsoft) - XBox
2.
Grand Theft Auto: San Andreas
(Rockstar) - PS2
3.
Half-Life 2
(VU Games) - PC
4.
Star Wars Knights of the Old Republic II: The Sith Lords
(LucasArts) - XBox
5.
Metal Gear Solid 3: Snake Eater
(Konami) - PS2
6.
Metroid Prime 2: Echoes
(Nintendo) - GameCube
7.
Prince of Persia: Warrior Within
(Ubisoft) - GameCube, PS2, XBox
8.
The Sims 2
(EA Games) - PC
9.
World of Warcraft
(Blizzard Entertainment) - PC
10.
Need for Speed Underground 2
(Electronic Arts) - GameCube, PS2, XBox
I don't think it's a surprise that Halo 2 came out on top, as the game is almost worth the price of admission for its multiplayer mode alone. As for Nintendo, good to see them on the list, but for their main holiday season game, Metroid should have been higher up. I guess that's what you get when you don't advertise your titles.
Read More

| Yahoo! Games
© Gear Live Inc. – User-posted content, unless source is quoted, is licensed under a Creative Commons Public Domain License. Gear Live graphics, logos, designs, page headers, button icons, videos, articles, blogs, forums, scripts and other service names are the trademarks of Gear Live Inc.