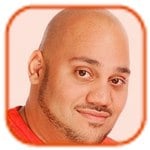 Tweet
Posted by Andru Edwards -
Categories: Internet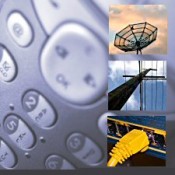 While companies like Vonage are charging $24.99 per month for VOIP service, Massachusetts-based RNK Telecom is offering lifetime VOIP phone service for a one-time fee of $999 USD. That's right - for a cool G, those in Massachusetts can make unlimited local and long distance calls. The fee also includes calls to 22 countries as well. While $999 sounds like a lot, it comes out to about 39 months of Vonage service. Of course, the other factor here is the question of how long will this company be around? If they happen to go under in three years, you are out of service and out of one thousand bucks. And even if they do stay in business, are you saying you plan on staying in Massachusetts for the rest of your life?
Read More

| BillingWorld

Tweet
Posted by Oscar M. Cantu Categories: Cell Phones
How secure is your cellular phone's voice mail? If your cell phone provider is T-Mobile or Sprint PCS it may not be as secure as you think. Recently hackers have found a way to access your voice mail by simply spoofing your phone number using caller ID spoofing systems such as CovertCall and Telespoof. Sprint and T-Mobile give users the option of enabling auto voicemail login where the user may log in to their voice mail automatically when calling from their own cell phone. The authentication system is simple – it uses the user's caller ID to validate the number. If the caller ID matches your cell phone number, then it will log you in automatically. To prove that this is what hackers doing, they were able to access Paris Hilton's voice mail as well as Vin Diesel's voice mail after the events of this past weekend.
Read More

| Kevin Rose

Tweet
Posted by Oscar M. Cantu Categories: Video Games

More Xbox 2/360 news, straight from the rumor mill to your screen. We have been telling you that the Xbox 360° will come in at least two packages – one with an included hard drive and one without. According to Engadget's source, Microsoft's next box will definitely include wireless controllers and will have an optional hard drive that will attach to the top of the console "in a really slick way, almost like the hood scoop on a muscle car". Consumers will be able to add the hard drive afterwards without having to take the box apart – confirming at least two versions of the Xbox 360°.
Read More

| Engadget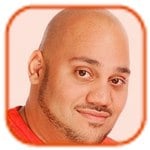 Tweet
Posted by Andru Edwards -
Categories: Handhelds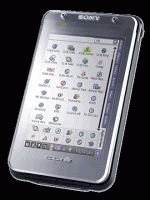 Sony has officially let it be known that the Clie will be no more. You know, I bought a nice mid-range Sony Clie about a year ago. It was the TH55, which had a bunch of nice features built in. Funny thing is, although it was full of features, I just didn't use it all that much. I ended up selling it within 6 weeks of purchase. I realized that a bunch of other tools that I use could do everything that thing could do. That is when I realized the PDA market would soon begin to fade. Expect the Sony Ericsson line, as well as the Playstation Portable, to fill in the gaps - and do things the Clie could never do.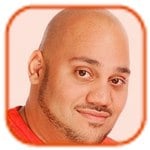 Tweet
Posted by Andru Edwards -
Categories: Home Entertainment, Wireless / WiFi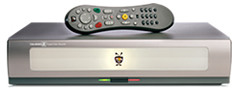 Many, many people have been waiting for TiVo to add support for 802.11g wireless adapters ever since the technology became available. With the recent release of TiVo To Go, the need grew. After all, transferring large files at 802.11b speeds sucks - especially when you have a G network ready to do the work at five times the pace. Well, don't expect much from the upgrade. While TiVo now supports a couple of 802.11g adapters, using them won't increase the speed of the file transfer. Does this make any sense? Way to go, TiVo, for screwing up yet another strategy. To top it off, you need to have the latest TiVo 7.1 software. That means that if you have a TiVo-DVD Player/Burner combo (that's me), or a Series1 box - you're out of luck! At least you can now get an adapter, and change your network from mixed to G-only. That counts for something, right?
Read More

| Houston Chronicle via PVRBlog
Tweet
Posted by Hector Martinez Categories: Misc. Tech
When you combine a hot videogame like Tetris with the Connect 4 concept, you get something like Radica's new Tetris Tower tabletop game. Basically the machine indicates which piece the player must drop into the upper slot area. When you pick up a game piece and drop it in, it slides straight down, guided by bulit-in plastic ridges. You then indicate to the system which of two competing players accomplished a line by flicking a switch on the side of the unit. Not quite as portable as the Gameboy edition, but maybe just as cool.
Read More

| Gadegtry Blog
Tweet
Posted by Hector Martinez Categories: Accessories, Cameras, Cell Phones, Handhelds, Misc. Tech, PC / Laptop, Portable Audio / Video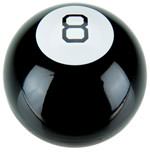 When I first read MobilePC's "Greatest Gadgets" article in the magazine's print edition, I remember thinking to myself: "This is one of the best gear articles I have ever read. Thank God I didn't cancel my subscription." Two days later, I find out that anyone can find the same article for free at the magazine's website. Highly informative, entertaining, and a must-read for anyone with even a remote interest in consumer technology. I still won't cancel my subscription…just in case something else comes up.
Read More

| MobilePCMag.com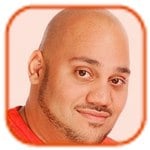 Tweet
Posted by Andru Edwards -
Categories: Announcements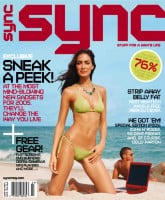 Hey, if Gear Live is to be your hookup for the coolest tech out there, then we need to do it both at and away from the PC. I mean, we know a lot of you guys prefer sitting in front of your HDTV or bumping the latest tracks on your sound system instead of surfing the Internet. In the spirit of providng you with gear news in any situation, we are now giving our members free 1 year subscriptions to Sync Magazine. If you want one, simply sign up here, and indicate that you would like a free subscription. Don't worry about your info - Gear Live does not sell it or give it away, as we hate spam as much as you do. The only people that will see it is us, and Ziff-Davis (the Sync people).
For those of you that are already members, just drop us a line and we will get you your subscription.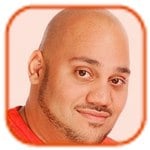 Tweet
Posted by Andru Edwards -
Categories: Cell Phones, Misc. Tech

Well, maybe it isn't really much of a hack since all it takes is for Paris to leave her mobile device laying around. Nonetheless, this is a great find. Why? You get to see all the pictures Paris takes using her Sidekick, which includes girl-on-girl action. You get to see the kind of notes she leaves to herself, which reveals that she even had unprotected sex once (gasp!), as she needed to remind herself to get a "birth control kill pill". Oh, and you also get a peek at her entire address/phone book - and she has quite a few you might know of. Ashlee Simpson, David Lechapelle, Ashley Olsen (where's Mary Kate?), Christina Aguilera, Vin Diesel…or you can see the email addresses of people like Usher. I, for one, am still waiting for a call back from Lil Jon. Careful with the link, as some content may not be appropriate for minors - or for work.
Read More

| HiltonHacked.com

Tweet
Posted by Oscar M. Cantu Categories: Cell Phones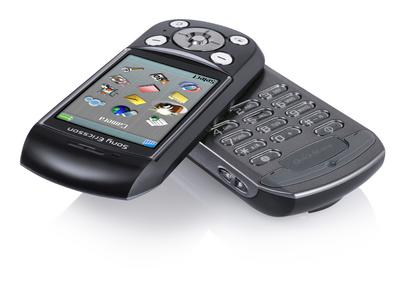 The day many were waiting for has come. The Sony Ericsson S710a has been launched by Cingular. The phone was supposed to be launched in December, but after a long wait consumers can now get their hands on one of the hottest phones Sony has to offer. The S710a is a feature rich phone which includes the following:
2.3 inch 262K color TFT display
Swivel-style design
EDGE high-speed data
1.3 megapixel digital camera, 8x digital zoom
MemoryStick Duo card slot
Bluetooth
On the downside – the price is set at $449.99 with a 2-year contract, $499.99 with a 1-year contract and $549.99 without a contract. At a price higher than true smart phones, we can only ask – what were they thinking?
Read More

| Mobile Tracker
© Gear Live Inc. – User-posted content, unless source is quoted, is licensed under a Creative Commons Public Domain License. Gear Live graphics, logos, designs, page headers, button icons, videos, articles, blogs, forums, scripts and other service names are the trademarks of Gear Live Inc.