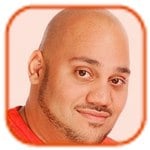 Tweet
Posted by Andru Edwards -
Categories: Hot Deals
Gratis Networks business model has swept the internet up by storm over the last few months, and now they are back with something that isn't as high tech. Despite that fact, I still received over 100 emails about the subject, so why not put it up? The next big thing from Gratis is
FreeHandbags.com
. What's the catch? The same as what you are used to from FreeIpods.com.
Sign up here
and complete and offer. Get five of your friends to do the same, and you score yourself a Prada,
Coach
, Louis Vuitton, or Kate Spade female handbag. Don't laugh. Some of these bags actually cost more than a
20 GB iPod
.
Tweet
Posted by Hector Martinez Categories: Movies, Portable Audio / Video, Product Reviews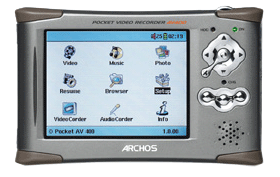 There's something to be said for the promise of convergence. Having
one single
device that handles multiple tasks will save you carrying space at the very least. At its best, you can save serious dough when a unit is more than the some of its parts. Today, Gear Live takes a look at
Archos' latest offering
, the AV400, a DVR-like recorder that also allows you to view photos and play music. Click below to see how this $550 device stacks up in terms of functionality and usability.
Click here to discuss this story on the Gear Live Message Boards.
Click to continue reading Archos AV400 Video Recorder Review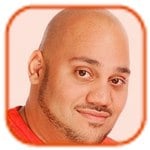 Tweet
Posted by Andru Edwards -
Categories: Portable Audio / Video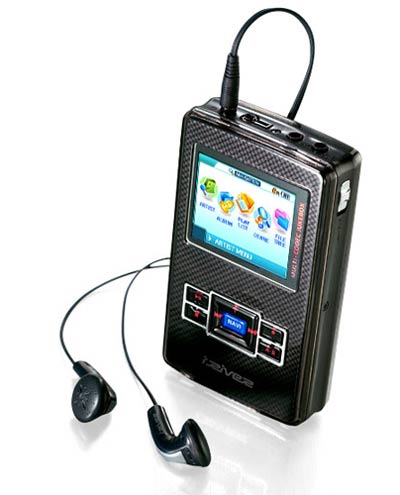 The next big thing in the portable MP3 player world is about to hit the US. All indications point to the
iRiver H300 Series
of MP3 players shipping in less than two weeks in the United States. The iRiver H300 is literally stacked with a
multitude of features
which make it stand out ahead of just about anything else out there, including the Apple iPod. Some of these features include:
260,000 color 2" TFT LCD screen

Supports multiple music and image formats: MP3, OGG Vorbis, WMA, ASF, JPG, BMP

16 hours of battery life per charge (takes 3 hours to charge)

Charge via USB

Transfer photos directly from a digital camera to H300 via USB

FM Radio Tuner and Recorder
Tweet
Posted by Hector Martinez Categories: Cell Phones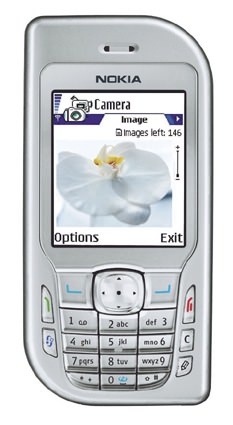 In October,
Nokia
is looking to launch the all new 6670 cell phone, which includes a 1 Meg camera, tri-band, Bluetooth, and a high resolution screen sporting 65K colors. The camera also features a 4x digital zoom and photo-editing capabilities like crop, frame, and text-adding. Looks like we'll finally be able to print those phone-photos we take in a respectable 4x6 size. In a sign of growing trends towards convergence, the camera will also allow video-recording. A foldable Nokia wireless keyboard and a wireless headset is also in the works for the 6670. Oh, did we mention that it makes phone calls too? Still, with my big fingers, I'm a little worried about being able to accurately press that last row of keys.
Click here to discuss this story on the Gear Live Message Boards.
Read More

Tweet
Posted by Hector Martinez Categories: Portable Audio / Video

Looks like Sony has finally faced the hard facts of the digital music business, and is making a major shift in support for the MP3 format. The company plans to introduce new music players that support the format in Europe as early as this year. Sony's also looking to allow owners of its current models to get MP3-compatibility via software upgrades. Sony can be pretty stubborn when it comes to propietary media. Just look at their Memory Sticks and the MiniDiscs. Good to see that their coming to their senses, in a move that should help them improve their position against rivals such as Apple.
Click here to discuss this story on the Gear Live Message Boards.
Read More

| CNN
Tweet
Posted by Hector Martinez Categories: Accessories
Recently, palmOne unveiled three new accessories for the Fall. First up is their new cross-platform compatible Universal Wireless Keyboard which is designed to work with handhelds and smartphones from palmOne, Dell and HP. Hey, $70 isn't too much for what can essentially replace a laptop for your typing-on-the-go needs. Also new is a leather Treo 600 smartphone side-loading case; and a Bluetooth GPS bundle, which comes with a Zire 72 handheld from palmOne.
Click here to discuss this story on the Gear Live Message Boards.
Read More

| Palm Infocenter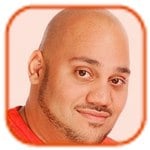 Tweet
Posted by Andru Edwards -
Categories: Video Games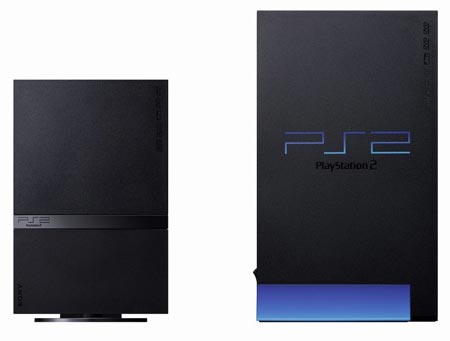 Our previously rumored PStwo release has been all cleared up. Rather than being a brand new product launch, it is more of an alteration to the current product. As you can see by the picture, the
PlayStation 2
has been redesigned to be smaller, lighter, and just more compact. It reminds me of a thin DVD player. Sony has even taken the liberty of adding an on board ethernet port for those of us wanting to jump online while gaming. The updated console is about the size of a book, or thin laptop, making it a lot more portable than the previous iteration.
Click here to discuss the Sony PStwo on the Gear Live Message Boards
Read More

| ABC News
Click to continue reading Redesigned PlayStation 2 Drops November 1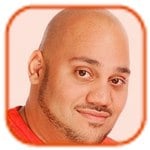 Tweet
Posted by Andru Edwards -
Categories: Movies
Obviously, the big release today stars Lindsay Lohan in Mean Girls. Oh, what? The Star Wars Trilogy came out today also? Crap. Always the last to know. Either way, whether you are hopelessly in love or getting ready to head to your next fan club convention, this week the movie industry has got you covered. Click the link for more of this weeks DVD releases.
Click to continue reading DVD Release List: 9/21/2004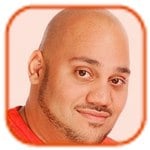 Tweet
Posted by Andru Edwards -
Categories: Video Games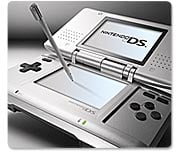 Nintendo has finally let the cat out of the bag, and announced the official Nintendo DS price and launch date, and as Gear Live had reported previously, you will be able to play this thing at the Thanksgiving family get-together (if it isn't sold out). Yup, the
Nintendo DS
will be in stores on November 21, 2004 at a price of $149.99. To avoid what will certainly be a sellout,
preorder yours today
. Oh, and we hate to say we told you so,
but we told you so
!
From Nintendo:
Consumers immediately will be able to pick up and play the new system, as it comes with a free software feature, PictoChat, embedded in the system hardware. PictoChat allows DS owners to write messages with an on-screen keyboard or the stylus and send them wirelessly to other DS users nearby. Users can text chat, draw artistic messages or share secrets, all without saying a word. And a Nintendo DS in sleep mode will spring to life if it senses another DS in transmitting range, alerting users to each other's presence and setting the stage for an impromptu conversation or game session.

More than 100 companies have signed on to create games for Nintendo DS, while Nintendo itself is already developing its first 20 titles. Electronic Arts, the world's largest independent software developer and publisher, already has announced that its powerhouse franchises of Madden NFL, The URBZ: Sims in the City, Need for Speed Underground, Tiger Woods and GoldenEye will support Nintendo DS.
The DS will also include a Metroid Prime: Hunters demo as a pack-in. Prime Hunters is a multiplayer-capable FPS, while PictoChat is a communications software that lets players send messages and drawings to each other. For Nintendo, this will mark the first time since The SNES where a fully functional game is packed in at a system's launch. Industry insiders will notice how this announcement coincides with today's PSP-extravaganza at the Sony TGS event. This will be an interesting war.
Click here to discuss this story on the Gear Live Message Boards
RELATED:
Nintendo DS Design Finalized
Tweet
Posted by Hector Martinez Categories: Music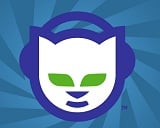 I can remember when Napster was the only game in town. These days, thanks to Roxio's aquisition, it's relaunching itself as a subscription-based music service, in the face of some very stiff competition. Here's the deal: For $10 a month you get unlimited access to more than 750,000 songs that you can play only on your computer. This model provides a better profit margin for Napster, which doesn't have proprietary music players to support its business, ala Apple. That's looking to change soon however, with this Fall's upcoming launch of Napster To Go, which will allow users to transfer their songs to other compatible music players, for an additional $5 a month.
Click here to discuss this story on the Gear Live Message Boards.
Read More

| Wired News
© Gear Live Inc. – User-posted content, unless source is quoted, is licensed under a Creative Commons Public Domain License. Gear Live graphics, logos, designs, page headers, button icons, videos, articles, blogs, forums, scripts and other service names are the trademarks of Gear Live Inc.