Find Our Latest Video Reviews on YouTube!
If you want to stay on top of all of our video reviews of the latest tech, be sure to check out and subscribe to the Gear Live YouTube channel, hosted by Andru Edwards! It's free!

Tweet

Gear Live downloaded Apples updated new version of iTunes with its much lauded support for podcasts and is impressed (to a point) so far. The install went smoothly (as most installs and upgrades do on OSX) and in minutes I was up and running with iTunes 4.9. Immediately upon opening the updated application of course we went to check out the preferences panel for the configuration options of the new podcast features. The preferences panel lets a user select how often to check for new podcasts, and how long to keep each episode for.
Click to continue reading The Verdict Is In On iTunes 4.9

Tweet
Posted by Oscar M. Cantu Categories: Action, First Person Shooters, Internet, Nintendo Gamecube, PC, PlayStation 2, Strategy, Xbox, Xbox 360,
Tom Clancy's latest creation finally has an official name – Tom Clancy's Ghost Recon Advanced Warfighter. The game will feature a new way to lead your team and will have advanced technology in all aspects of the equipment used. The game will be released this holiday season for every major console including the PC – sorry, no Mac version. Each version will offer something exclusive to that console – reminds me of Soul Calibur. Here's a little snip of the background to the game:
The game is set in the year 2013 in Mexico City, which has been overthrown by an insurgence of rebels. The famed Ghosts must head into the capital to squash a rebellion and retake control of the metropolis. Gamers will lead their squad on missions to "save the president of the United States, recover stolen nuclear codes, and eliminate a vicious band of renegade soldiers hell-bent on unleashing catastrophe."
Read More

| Gamespot
Tweet
Posted by Devin Categories: Cell Phones, Music, Portable Audio / Video,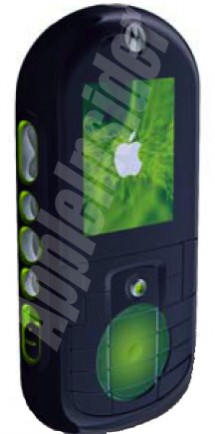 AppleInsider is reporting that the phone pictured could be the Motorola iTunes phone that we told you about here. While it hasn't been confirmed to be the phone in question, reliable sources have confirmed the mostly-unedited image did originate from Motorola company documents dated this month. Black is the last color in the world I would have expected for something bearing the Apple name, and it does seem a bit bulky, but it may just be a mock up and not resemble the final product at all. Only time will tell, and hopefully July 7th will give us a better picture, if not sooner.
Read More

|AppleInsider
Tweet
Posted by Devin Categories: Home Entertainment,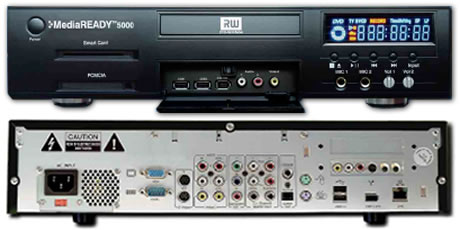 The MediaREADY 5000, an advanced digital media center, is ready to ship according to a recent announcement by Video Without Boundaries, Inc. The TiVo-like recorder also features the ability to burn CD's and DVD's, and is capable of playing Real Media, DVD/CD, WAV, MP3, MPEG's 1, 2 and 4, not to mention storage and retrieval of audio, video and picture files from its onboard hard drive(120 GB to be specific), MP3 players, digital cameras, and personal computers on the same network. Oh, and let us not forget its' ability allow users to surf the 'net, check email, stream video and audio, games, karaoke, and even a media jukebox. Wow! The unit retails for $699.
The MediaREADY 5000 is the digital home entertainment product millions of consumers have been waiting for," said Jeffrey Harrell, CEO and President of VWB. "With this unit, consumers will finally be able to connect all of their digital entertainment products and accessories into one unit for easy living room functionality and use." The company also commented that media and industry reviews of this product are extremely favorable, validating its sales and marketing efforts.
Read More

| eHomeUpgrade via engadget
Tweet
Posted by Rob Stevens Categories: Internet,
This has got to be making the leeches on P2P networks salivating right now. Cablevision has teamed up with Narad Networks to launch a 100Mbps cable service in Metropolitan New York. Since the connection is symmetrical, this amounts to 50Mbps both upstream and downstream, and uses the existing cabling. Better yet, this is only the initial deployment; further architecture developments will allow up to a 10Gbps over the last mile. Cablevision services 4.4 million homes in New York. I've never wanted to live in Manhattan so bad.
Read More

| PR Newswire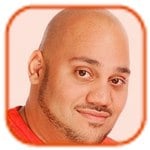 Tweet
Posted by Andru Edwards -
Categories:
As it turns out, Supreme Court has already cited a blog in a major decision. This should give you an idea of the power you have nowadays as an independent content publisher.


Jason talked about getting a legal letter from posting a Windows Mobile 5 screenshot. His advice was to pick up the phone and call the lawyer directly. He called and was told it is a trade secret, with his response being that he took a shot of a message board. He had no NDA with Microsoft, so the shot shouldn't need to come down. We are journalists and we write about stuff. If someone walked across the street with a new iPod and someone snapped an image, would that be a trade secret infringement? The lawyer said no, and Jason rests his case. Internet entrepreneurs need to know that they shouldn't be easily scared by the power that be. A legal letter can be scary, but Jason forces the lawyer to file the papers. Lawyers don't want to discuss it, they just want you to do what they say. Stick to your guns.


One way to protect yourself is to say how you know something if you don't know that it is true. For example, you can use words like "claimed" or "allegedly" if you want to report on a rumor. If you make a mistake, update the page. They also made mention of the EFF Legal Guide that we told you about a few weeks ago. Another great tool is Wikipedia's Fair Use page.
Click to continue reading Gnomedex 5.0: Denise Howell, Buzz Bruggeman, Jason Calacanis on Today's Digital Legalities
Tweet
Posted by Edwin Soto Categories: Misc. Tech,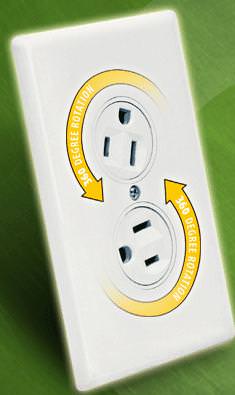 Finally somebody did it. Now you can fit any two plugs into one outlet, not matter the size. 360 Electrical brings us an awesome power oulet. Never thought I would say that. Looks as if they will come out with some power strips in the near future. I'll be there.
Read More

| 360 Electrical
Tweet
Posted by Edwin Soto Categories: Accessories, Portable Audio / Video,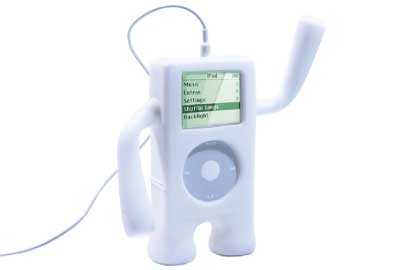 In case you ever wanted to turn your iPod into an inanimate little person that looks strangely like a white Gumby, iGuy is for you. It'll run you 34.99 USD and most of your dignity. By all means, send us pictures of you interacting with your iGuy - we could use a laugh.
Read More

| SpeckProducts
Read More

| Gadgeteer Review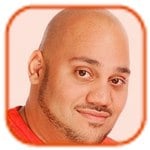 Tweet
Posted by Andru Edwards -
Categories:
Mark Fletcher, Scott Rafer, Bob Wyman spoke about the evolution of RSS at Gnomedex. This was a very important panel to be a part of, and I think that if you are in internet business, or if you are thinking of getting into business online, the following is something you should read and evaluate. With Microsoft announcing that RSS is going to be built right in to Longhorn, it is time to pay attention to the medium.


Scott Rafer says that Feedster is placing ads in RSS feeds, and that he is surprised by how little the medium has evolved. Now that RSS is turning into a real business, only large economics can change it, like an urge to create RSS-only publications, and the take-off of RSS on mobile phones. Both will likely create new extensions. Mark Fletcher agrees that there hasn't been much extensions to RSS. He sees RSS as the universal inbox, pulling in any type of info into an inbox. A way to deal with information overload.


Bob Wyman says he searches the future (PubSub). As they evaluate new documents from feeds and blogs, they are matched against standing, persistent queries. The results are transmitted as rapidly as possible to the users. He also agrees with the comments of the other guys - RSS isn't just for text anymore. PubSub does airline status, earthquakes, etc. It will be a very important change in the environment. The other trend he believes we will see in RSS is not RSS. The future of RSS is Atom. Its a format that a lot of vendors have interest in. All aggregators read all formats, so there is less and less of a reason for anyone to use the antiquated formats.


One good point, that all readers need to pay attention to, is that web publishers should just choose one RSS format to link to. I whole-heartedly agree with this. Your average visitor has no idea what RSS is, and giving a choice between RSS 0.92, 2.0, and Atom is not offering any type of service. All aggregators nowadays can parse any type of feed, so choose one and run with it.


I asked them about monetizing RSS. Asking users to pay is dreadful says Bob. Dave Winer comments that placing an ad in the feed is like picking up a nickel on the floor, and ignoring the millions flowing by in front of your face. He then mentioned he would subscribe to a Best Buy feed. Jason Calacanis then commented that no one would ever opt-in to advertising, as it is ridiculous. The room then responded in mass disagreement, with a few commenting that they subscribe to Woot!'s RSS feed, which advertises a new product for sale every day.
Click to continue reading Mark Fletcher, Scott Rafer, Bob Wyman on Tomorrow's RSS at Gnomedex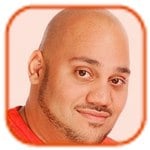 Tweet
Posted by Andru Edwards -
Categories: Announcements, Podcasts,
Okay guys, I didn't know that this many people were into our podcast show, but the amount of email I got asking why it wasn't in there proved otherwise. Here is the skinny: Gear Live runs on Expression Engine - the CMS software that I feel is the best available on the market. That being said, there is some sort of odd problem with iTunes 4.9 reading our EE generated RSS feed. The feed works perfectly fine, and every other RSS aggregator/podcast software that I have tried today recognizes it perfectly. The people over at pMachine are looking into it, and hopefully soon you will see the Gear Live Podcast listed in the directory.
© Gear Live Inc. – User-posted content, unless source is quoted, is licensed under a Creative Commons Public Domain License. Gear Live graphics, logos, designs, page headers, button icons, videos, articles, blogs, forums, scripts and other service names are the trademarks of Gear Live Inc.