Find Our Latest Video Reviews on YouTube!
If you want to stay on top of all of our video reviews of the latest tech, be sure to check out and subscribe to the Gear Live YouTube channel, hosted by Andru Edwards! It's free!

Tweet
Posted by Kristin Wenzel Categories: Software,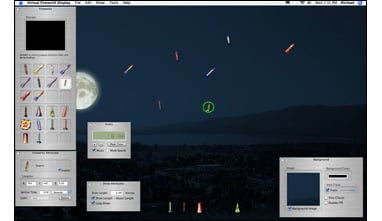 Happy Independence day! Yeah, you know what time of year it is - time for fireworks. Unfortunately with so many cities cracking down on firecrackers, more stringent laws each summer, droughts and brush fires… Not to mention smelling nothing but sulfur for the next couple days and the chance you'll blow your hand off somehow! This year, why not celebrate by having a HUGE pyrotechnic display - on display of your Macintosh! Just in time for the Fourth of July, this sweet freeware app burst onto the apple site's downloads section. It features the ability to drag different kinds of fireworks all over the screen and then set them off. The graphics are pretty good, and for a fairly useless but really fun little app, this is a great pick.
If you are on the Windows side of things, be sure to check here for an abundance of similar software.
Read More and Download

| Apple.com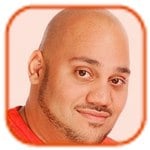 Tweet
Posted by Andru Edwards -
Categories: Action, Features, PlayStation 2, Reviews, Xbox,
For the past week I have been playing my favorite new game, Destroy All Humans for Xbox and PS2. I chose the Xbox version of this Pandemic studios game. These folks made Star Wars Clone Wars and Star Wars Battlefront. Check the full review after the jump.
Click to continue reading Destroy All Humans Review
Tweet

As if incoming students didn't have enough on their plate, Cal State - and several other colleges - are teaming up with the Educational Testing Service(ETS) to create a test that will evaluate Internet intelligence. The test aims to measure whether students can find reliable online information, and give proper credit to the material. The test is expected to be available next year to students, and will be voluntary. This quote says it all:
This test measures a skill as important as having mathematics and English skills when you come to the university," says Roth. "If you don't come to the university with it, you need to know that you are lacking some skills that educated people are expected to have.
Read More

| USA Today
Tweet
Posted by Devin Categories: Cell Phones, Portable Audio / Video,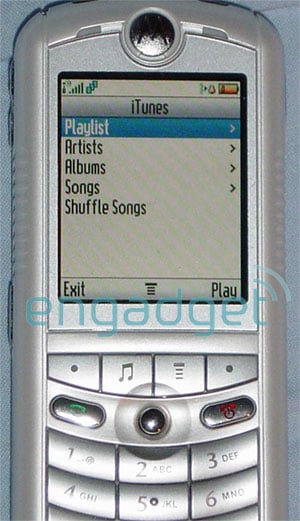 For months we've been hearing about the Motorola iTunes phone, wondering if we'd actually ever get to see it. About a week ago we showed you a phone which gave us an idea of what we might be getting. Now, via engadget's watermarked goodness, we have what seems to be the first pictures of an actual phone running the iTunes Mobile software. It's the iPod white Motorola E790 that synchronizes with iTunes 4.9. Oddly enough, it only shipped with 128 MB of memory. I guess they really aren't wanting to step on the toes of the iPod line with this one. Final design is still subject to change.
Read More

| engadget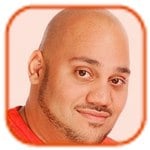 Tweet
Posted by Andru Edwards -
Categories: Features, First Person Shooters, Reviews, Xbox,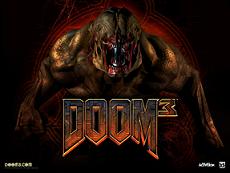 The computer game Doom is one of the most important events in 3d computer graphics and it was instrumental in creating a demand for 3d games that eventually lead to the development of the Playstation, 3d accelerator cards and Direct X. So the development of Doom 3 is not and easy task to take on. This is made of course by iD Software the game company that is directly responsible for the creation and popularization of the first person shooter concept.
Click to continue reading Doom 3 Xbox Review
Tweet
Posted by Devin Categories: Driving, PC, PlayStation 2,
As if it wasn't bad enough we have to listen to that Jamster Frog in TV commercials and on cell phones, Digital Jesters, the company responsible for the annoying frog, has announced that they have inked a deal that will land the Crazy Frog in a couple of video games. The UK firm holds exclusive "worldwide interactive entertainment" rights with the frog, and will release the first game for PC and PS2 later this year. The game, "Crazy Frog Racer" will have frog and friends thrown into an arcade-style racing game and hits shelves in Europe in November, with the rest of us seeing it some time early 2006.
Read More

| The Inquirer

Tweet
Posted by Oscar M. Cantu Categories: First Person Shooters, Internet, Xbox,
The day is almost upon us when we shall all be able to own the newest Halo 2 Multiplayer maps. Until that day, we can enjoy more great videos courtesy of TeamXbox. They now have three new movies: Backwash, Gemini, and Terminal. I know I can't wait to load up those new packs into my Xbox and try them out on Live. Here are some quick descriptions of the new maps for your reading pleasure:
Backwash


Backwash is covered with a thick mist that has nestled within the valley of a large swamp. The audio of the map is very well done and the rainfall and ambient sound effects give players a great impression of a living, breathing eco-system while creating an intriguing mood for the game's action to take place. If you remember the swamp-like level of Halo, you'll have a good idea what to expect from Backwash. A medium sized map, Backwash is a great map for playing Slayer matches.

Gemini


Gemini is a relatively small map that hovers in space high above the lights of High Charity. Gemini is meant as a place of refuge and meditation for the senior prelates in the Prophet hierarchy. Because of Gemini's small size, it is best suited for Slayer matches composed of a low number of players.

Terminal


Terminal may now be a battlefield, but it was once a place where people spent their leisure time shopping, enjoying lunch with friends or just hanging out. While this might sound like a mall, today it is anything but a place to go with friends; that is unless your friends are looking for a fight. Located on New Mombasa, Terminal is a large map filled with plenty of dangers including an active monorail that players can walk across, and maybe get splattered by a passing train if they aren't paying attention. Its large size lends itself best to games of single flag CTF as well as Assault matches, but don't rule out Team Slayer.
Read More

| TeamXbox
Tweet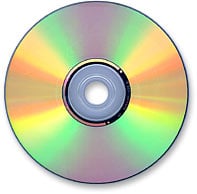 Ever see that bin at the supermarket or dollar store filled with DVD's and kept on walking thinking, "They must be crap if they're only a dollar!"? If you have, you may want to stop and check them out next time. Many of the films starring greats from John Wayne to Shirley Temple and TV series from Dragnet to The Adventures of Sherlock Holmes are being mass marketed at the dollar pricepoint simply due to problems with, or lack of copyrights. "The Killer Shrews," the masterwork of Ray Kellogg, is one of hundreds of cheap old films now available as ridiculously cheap new DVD's. Because of lapsed or improperly registered copyrights, even some very watchable movies - among them, Howard Hawks's "His Girl Friday," Marlon Brando's "One-Eyed Jacks" and Francis Ford Coppola's "Dementia 13" - are now in the public domain and can be sold by anyone."
Read More

| NY Times

Tweet
Posted by Sparky Categories: Accessories, Portable Audio / Video,

Someone has finally announced a product that manages to both remove the tangle of cords that can occur with an iPod Shuffle used with the lanyard accessory and make the wearer not look completely ridiculous. morphie is proud to present the Song Sling - a strap that goes around the back of your neck, with included color coordinated earbuds that connect to the back of the unit. This means that the headphone cords can't get tangled in the lanyard or each other. The strap then goes down where it can hold the iPod Shuffle draped across your chest. The Song Sling is priced at only $39.95 and you can get a 10% discount if you pre-order them now. I'm somewhat curious at how the earbuds are going to sound.

| morphie
Tweet

As more and more people in China get connected to the Internet, the number of those addicted to the Internet rises. The country promotes use of Internet for business and education, but believes that places like Internet cafes are "eroding public morality". These beliefs have led the country to open the first officially licensed Internet addiction clinic. The clinic is ran by Dr. Tao Ran, with most of the patients between the ages of 14 - 24 suffering from nervousness, fear, depression, agitation, and an unwillingness to interact with others. Dr. Ran estimates that about 2.5 million Chinese are currently suffering from Internet addiction, although not everyone agrees on the accuracy of that number. "As the number of the Netizens grows, the number of the addicted people will grow as well, but we should not worry about the issue too much," says Kuang Wenbo, a professor at the Beijing Renmin University. "The young men at the age of growing up have their own problems. Even if there was no Internet they will get addicted to other things."
Read More

| USA Today
© Gear Live Inc. – User-posted content, unless source is quoted, is licensed under a Creative Commons Public Domain License. Gear Live graphics, logos, designs, page headers, button icons, videos, articles, blogs, forums, scripts and other service names are the trademarks of Gear Live Inc.