Tweet

Okay, we all hate it, but is spam really worth killing someone over? In Russia, the answer is apparently "yes."
On Sunday, Police in Russia found the body of Vardan Kushnir, 35, who ran an English-language learning centre. Kushnir became infamous in Russia for sending out millions of e-mails daily over the course of the last few years to advertise his school, likely making him the most hated man among nearly 40 million Russian-speaking Internet users worldwide. He was found with his head repeatedly smashed-in and his apartment ransacked. While authorities are saying it is unlikely that it was an anti-spam campaigner who murdered him, there are probably millions of people who would like to think that he got his just deserts.
Read More

| mosnews.com
Tweet
Posted by Alex Grahmann Categories: Cell Phones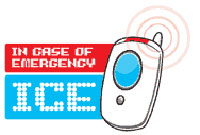 What started as a well-intentioned campaign has turned a bit ugly for the East Anglian Ambulance NHS Trust. The Trust, which provides ambulance service in parts of the UK, decided to encourage cell phone users to add the acronym "ICE" as a caller name connected to the number of a loved one in their stored phone books. This would allow emergency workers to quickly find and call the number in the event of an emergency for the cell owner.
While this sounded like a great and simple plan, it turns out that shortly after the system gained widespread interest, it was muddied by the unfortunate meddling of hoaxers. The pranksters sent out e-mails falsely accusing the system of being a cell phone virus that saps pay-as-you-go minutes and copies address books. While it should be quite obvious to most people that a simple addition to their address list can't be a virus by itself, the malicious e-mails don't help the well-meaning safety campaign.
Read More

| ICE Hoax Information from East Anglian Ambulance
Tweet
Posted by Alex Grahmann Categories: Adventure, Nintendo Gamecube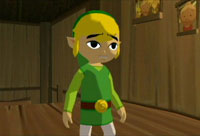 As Zelda creator Shigeru Miyamoto and director Eiji Aonuma are hard at work on the new Gamecube title, they've also taken the opportunity to comment on their last Zelda outing – Wind Waker. While normally criticized for its cartoon graphics or simple play mechanics, both men have admitted that they also felt the gameplay was not what it could have been. Aonuma points directly at Wind Waker's Triforce collection as an example of what should have been improved, had not scheduling demands gotten in the way. This comes as a major "I knew it" for any faithful Nintendo fans confused by the lackluster final act of Wind Waker. However, while the two men expressed some criticism for Wind Waker, they were quick to point out that Twilight Princess would directly counter many of these complaints, promising specifics such as many more dungeons and longer gameplay.
Read More

| Eurogamer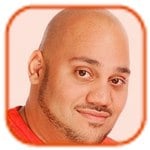 Tweet
Posted by Andru Edwards -
Categories: Corporate News, Software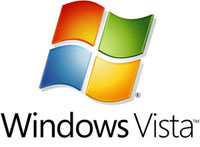 Surprising just about everyone, Microsoft has begun distribution of the Windows Vista Beta 1 software. Many expected the product to go out on August 3, which is actually a date given by Microsoft themselves. Apparently, they are trying to show that they will do whatever it takes to get this thing out on time - that being the end of 2006. About 500,000 developer subscribers will receive the beta, and I assume thousands more will find it via other methods. Vista Beta 1 includes Internet Explorer 7 beta, a built-in desktop search tool that appears just above the Start button, translucent desktop appearance, and improved power management. Beta 2 will add web search from the desktop, communications features, and a one-click hibernation feature above the Start button.
(Thanks Veronica!)

Tweet
Posted by Sparky Categories: Music, Portable Audio / Video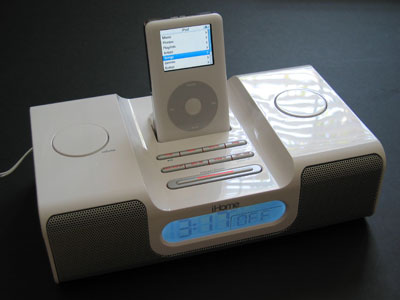 iLounge just got an advance copy of iH5's iPod alarm clock and gave it an impressive A- rating. They really like the industrial design, and thought that for a $100 clock/radio it had impressive sound. They did find some of the radio features lacking, but if you are looking for an easy way to wake up or fall asleep to music while ensuring your iPod is charged and ready for your day it looks like the iH5 is the way to go. This one seems like a no brainer for listening to the Gear Live podcast first thing in the morning for that fresh burst of technology to start your day!
Read More

| iLounge
Tweet
Posted by Edwin Soto Categories: Announcements, Internet
On July 21st, Edwin was on The David Lawrence Show, a radio show that is centered around pop-culture. The topic at hand was Google Maps effect on my traffic ticket and the story behind it. You can read a small overview and listen to the one-hour segment for a whopping twenty-five cents, or you can check out the 10 minute podcast for free. Thanks David, I had a great time.
Read More

| The David Lawrence Show
Listen

|The David Lawrence Personal Netcast

Tweet
Posted by Sparky Categories: Portable Audio / Video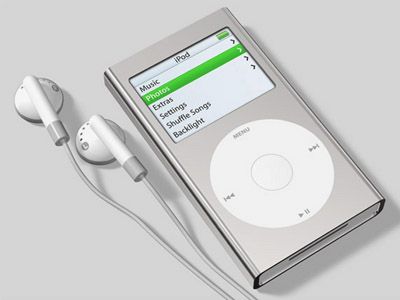 Appleinsider is suggesting that that Apple will be introducing a flash memory based iPod mini possibly as soon as October. This would make the flash-based mini a stout competitor for the exercise market - and probably make the unit slimmer while increasing battery life. I'm guessing a 2gb version would come first, although with flash memory technology and prices changing so fast I can see their low end models all becoming flash - within a few years a 10gb iPod Flash will not be unreasonable. The rumor mill is also grinding away that the iPod mini will also be getting a color screen at the same time - only time will tell, but an update to the mini line seems eminent at this point.
Read More

| AppleInsider via TUAW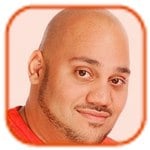 Tweet
Posted by Andru Edwards -
Categories: Internet, Portable/Mobile
Sony begins its experiment in providing movie and television downloads to PSP owners in Japan tomorrow, July 27th. The service, dubbed "Portable TV," will feature free downloads of select movie trailers, TV shows, and independent films. A fee-based premium service for more extensive and better known movies and content will be released later. The content will be divided up into 256MB chunks and play at a resolution of 320x240 pixels. There has been no announcement of a similar service in the United States, but since success might lead to expansion, all US PSP owners should start praying now that things go well in Japan.
Read More

| Gamespot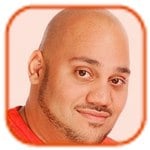 Tweet
Posted by Andru Edwards -
Categories: Corporate News, Software
Yesterday, Microsoft launched Windows Genuine Advantage, a worldwide program it hopes will combat software piracy. During a customers first visit to Microsoft Download Center, Windows Update or Microsoft Update they will be asked to download an ActiveX control which checks your Windows to see if it is authentic and, if it is, stores a special download key on your computer for future reference. If your software turns out to be pirated, Microsoft gives you two options. The first allows you to submit a piracy report, provide proof of purchase, and mail in your counterfeit discs, and in turn they will send you a genuine copy of the software absolutely free. The second option, for those who only submit a piracy report, but provide no proof of purchase or counterfeit discs, allows the user to purchase a genuine copy of XP Home Edition for $99, or XP Professional for $149 with their choice of receiving it online, or in the mail on a CD.
"Microsoft has created a program that is fair to customers and reseller partners," said Michael Cherry, lead analyst, Windows and Mobile, at Directions on Microsoft. "While Microsoft is requiring customers to validate, they're putting their best foot forward to help customers out, in terms of simplifying the process, creating software incentives and offering to help customers replace counterfeit software they acquired unwittingly."
Read More

| Tech News World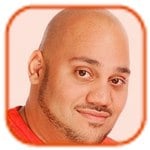 Tweet
Posted by Andru Edwards -
Categories: PC / Laptop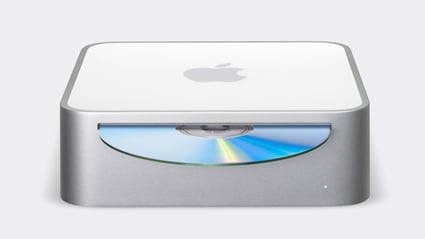 As speculated before, Apple has added a more powerful version of the Mac mini to its product line – a SuperDrive enhanced $699 model. The SuperDrive Mac Mini carries all the same features as the lower-end $599 model, plus the SuperDrive. Across the board the Mac mini receives an upgrade to a standard minimum of 512 MB RAM. The $599 and $699 models now come standard with AirPort Extreme and internal Bluetooth. With all these updates, the Mac Mini is looking more like a powerful desktop right out of the box.
Read More

| Mac Mini Product page
© Gear Live Inc. – User-posted content, unless source is quoted, is licensed under a Creative Commons Public Domain License. Gear Live graphics, logos, designs, page headers, button icons, videos, articles, blogs, forums, scripts and other service names are the trademarks of Gear Live Inc.