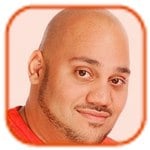 Tweet
Posted by Andru Edwards -
Categories: Misc. Tech, Peripherals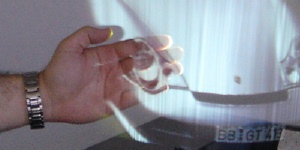 The Heliodisplay is an awesome interactive tactile 3D display that projects images in midair that one can "touch", causing the objects to react. OhGizmo secured an interview with the inventor of this technology, Chad Dyner.
Okay, so let's turn to the technology. You say it will accept any video source, be it DVD, TV or computer. So, how exactly does the unit interact with a computer?

It's essentially plug and play. Now, I realised early on that if we were to bring into the world a disruptive technology such as this one, we were going to have to take incremental steps. You have to understand first of all, that the infrastructure in the world right now is built for two dimensional data. So then, as soon as you say you have a display for two dimensional data, then you get different protocols for displaying this data: NTSC, PAL, VGA on the computer and different types of video signals that can be received into our system.
Read on for the entire interview.

Read More

| OhGizmo!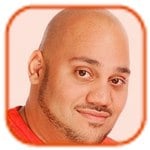 Tweet
Posted by Andru Edwards -
Categories: Household, Product Reviews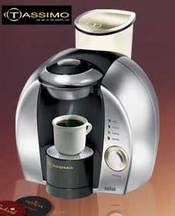 The Braun Tassimo Hot Beverage System is like a coffee maker, but for any hot beverage you are in the mood for. Think coffee, tea, cappucino, latte, hot chocolate, etc. Our friends at Single Serve Coffee got their hands on one, and it looks like they were fairly impressed.
The Tassimo is a great machine and hot beverage system. Since the machine is not solely focused on coffee, but spans the entire hot beverage making arena, we have to give it high marks for making an excellent cup of coffee crema, decent espresso, and yummy hot chocolate.
I have never been into coffee makers, as I am more of an iced coffee kind of guy, but this thing does look pretty neat. Can't go wrong with hot chocolate.

Read More

| Single Serve Coffee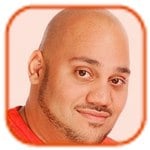 Tweet
Posted by Andru Edwards -
Categories: Announcements, Features, Video Games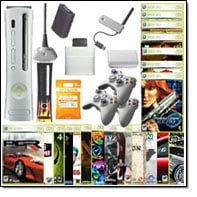 Okay, so I was discussing Gamestop's ridiculously amazing, and horrendously overpriced Xbox 360 Omega Bundle on The Chris Pirillo Show last week. Before the end of the segment, Chris had convinced me to give one of these monsters away here on Gear Live. Thank him, because this is what we are giving away:
360 Premium Pack ($399.00): Xbox 360 Game Console, Wireless Controller, Combination High-Definition Component & Standard A/V Cable, 20GB Hard Drive, Ethernet Cable, Headset, Universal Media Remote, Xbox Live Silver, Xbox Live Gold 30-Day Trial
Omega Bundle Games: Perfect Dark Collector's Edition, Project Gotham Racing 3, Elder Scrolls IV: Oblivion, Dead or Alive 4, Call of Duty 2, GUN, Quake 4, Tony Hawk's American Wasteland, Condemned, Madden NFL 2006, Kameo, Amped 3, Ghost Recon, NBA 2K6, NHL 2K6, Ridge Racer 6, Top Spin 2, Need for Speed: Most Wanted, Tiger Woods 2006, Frame City Killer
Omega Bundle Accessories: Extra Wireless Controller, Extra Wireless Controller, Extra Wireless Controller, Wireless Network Adaptor, Memory Unit, Fuego Faceplates, Play & Charge Kit, Rechargeable Battery, Xbox Live 12 Month Card, 1-Year Product Replacement Plan
This contest starts now, and will end a week before Xbox 360 launch. Here is how it will go down. In order to enter, you need to be a registered user on the site, and must place your mailing address in the signup form in the Sync Magazine box. No worries, as your address will only be used to mail you your Bundle, and send you a Sync subscription if you check that box. Once this is done, be sure you are logged in and leave a comment here in this post. What we want to know is the following:
1) Which game are you looking forward to the most in this bundle?
2) Which game are you looking forward to the least in this bundle?
Be sure to tell us why you are excited about (or not looking forward to) the games you choose. The winner will be someone who follows the instructions, and will be chosen at random. Once again, this one is only for those located in the good ol' USA. There you have it. Someone is about to be buried in Xbox 360 games.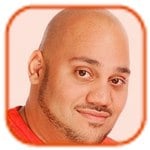 Tweet
Posted by Andru Edwards -
Categories: Video Games
It looks like the Xbox 360 will not be launching on November 4 after all, as Microsoft opts to give developers a few weeks longer to put that extra shine on their launch titles. So it looks like Microsoft's Xbox 360 is set to launch on November 25, 2005, which just happens to be both Black Friday and the day after Thanksgiving. This is the biggest shopping day of the year, so my guess is that finding an Xbox 360 come November 26 will not be an easy task.

Read More

| Playfeed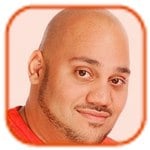 Tweet
Posted by Andru Edwards -
Categories: Xbox 360
Oh, happy day. After many long months of speculation, it suddenly looks so clear. Microsoft's Xbox 360 is set to launch on November 25, 2005 as we predicted, the day after Thanksgiving. That being the case, you had best run out and pre-order this bad boy quickly, as I would expect the entire launch shipment to be gone by the end of Black Friday. After all, it is the biggest shopping day of the entire year. You can rest assured that plenty of parents are going to be picking this one up for Junior. Of course, for us hardcores, the midnight launch should take care of us. Is it rude to skip out on family/guests after Thanksgiving dinner to head over to Gamestop?

Read More

| IGN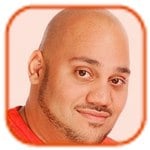 Tweet
Posted by Andru Edwards -
Categories: Corporate News, Home Entertainment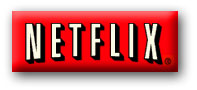 This actually makes a lot of sense, but is something that we don't often think about. Apparently, the way that Blockbuster Online, Netflix, and similar services send mail is a big problem for the USPS, despite the large amount of revenue these services generate for the postal service. The size of the mail envelopes do not conform to standards set long ago, which the machines used to process mail go by. As a result, rental DVD's can either be forced into the machines, resulting in breakage, or separated and sorted by hand. Many solutions have been proposed, but none accepted at this point. Still, it is an interesting read.
The problem with CD/DVD mail is that the rules, designed to ensure that mail pieces claiming discounted rates can be processed on letter sorting machines, are useless in evaluating CD mail designs. Most CD/DVD mailers that comply with letter processing regulations are not compatible with letter processing equipment. CD/DVDs are not paper and present unique processing challenges. The USPS processing plants have learned the differences between paper and plastic the hard way. As marketing has pushed for more CD/DVD mail, postal operations have had to contend with more pieces that are incompatible with their equipment. Currently, the two largest companies presenting this non-compatible automation mail are NetFlix and Block Buster; but they are not the only customers with mail piece design problems. New guidelines must be developed to ensure that CD/DVD mail, claiming automated letter rates, is capable of being processed on USPS letter sorting machines.

Read More

| Postcom

Tweet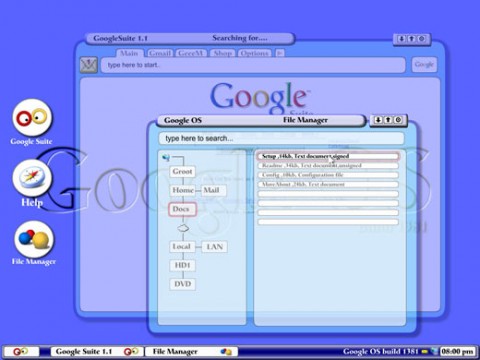 Google may be about to release the GoogleOS. A screenshot has emerged claiming to be of the operating system and displaying hits of a GoogleSuite and advanced search technology. The GoogleSuite would be a word processor, and spreadsheet application - coupled with Gmail, Gtalk, and an internet browser most of the average users needs would be met. We don't think that this is really going to happen and are of the mindset that the screenshot is a photoshopped fake - the UI is too primitive to be a reality, and Google seems better served by providing everything as a web application. The one way that Google could really be on to something here is if they can polish it up and make it into a LiveCD that a user could stick into any computer and run to have an instant copy of the GoogleOS without harming the hard drive. Assuming that the computer had a fast internet connection when the computer booted the user could log into their Gmail account and load all of their settings, preferences, and files. Then when you are done, eject the CD and walk away. Over at Gear Live we are not holding our breath but we certainly will watch this to see if it develops into something interesting.

—Update—
It looks like our guess about a LiveCD was not too far off. Gizmodo has provided additional information that it will be installed onto a USB keychain hard drive. While not a lot of details about this exist at the moment it's looking like more and more of a possibility that this is real. While the new details emerging seem technically sound (and even quite advanced in some respects) hopefully Google will polish the UI a bit more before they would release a useful product like this onto the marketplace.

Read More

| Grooan via Gizmodo

Tweet
Posted by Sparky Categories: Cell Phones, Handhelds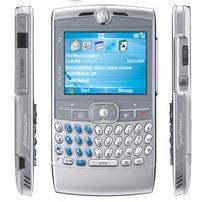 Smartphone Thoughts is reporting that Verizon will be launching the Motorola Q Windows Mobile 5.0 phone featuring EV-DO in the first quarter of 2006. The Q will feature the CDMA broadband internet access technology EV-DO for Verizon's network and will be shipping on GSM networks with EDGE class 10 support. While it is unclear at this point as to if Cingular is going to launch a UMTS network, Motorola does not seem interested in providing support with their flagship smatphone project. Hopefully the Q will ship and answer many of the unanswered questions about the future of Windows Mobile 5.0 and Microsoft's commitment to mobile email data access.

Read More

| Smartphone Thoughts

Tweet
Posted by Sparky Categories: Cameras, Cell Phones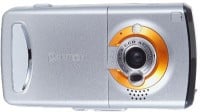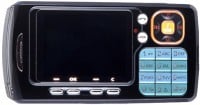 Our sister site I4U just reported that Pantech has busted out with the PG-8000, the most "camera-like" phone yet. It uses a camera form factor with a 2 megapixel sensor, and a giant 2-inch horizontal LCD display. With the sideways (for a phone at least) keypad and camera centric buttons, I'm not sure how easy to operate the phone functions of the PG-8000 are going to be usability wise. The PG-8000 also features music playback functionality with support for MP3, AAC, and FM Radio.

Read More

| I4U

Tweet
Posted by Sparky Categories: Handhelds, Misc. Tech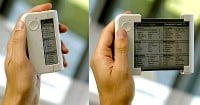 Philips has announced that they will be demonstrating a new roll out electronic display at the IFA consumer electronics expo in Berlin during the first week of September. The Readius "mobile e-reader" features an e-paper based 320x240 5" roll up display. The compact unit can roll up into a 100x60x20mm rectangular prism and promises to revolutionize the e-reader and portable display market. Prototype devices like the Readius promise to change the way we look at PDA's and laptop display technology and could create a new wave of phones and PDA's with large screens and pocket-friendly sizes.

Read More

| EETimes
© Gear Live Inc. – User-posted content, unless source is quoted, is licensed under a Creative Commons Public Domain License. Gear Live graphics, logos, designs, page headers, button icons, videos, articles, blogs, forums, scripts and other service names are the trademarks of Gear Live Inc.