Tweet
Posted by Sparky Categories: Accessories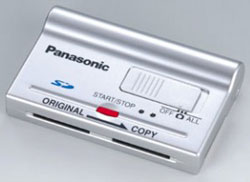 Every once in a while a company produces a simple, yet brillant, product. The moment I saw this device from Panasonic, I knew that it was such a product. They have created an SD duplication device. The Pocket Copier device will allow a user to back up an SD card, or make a copy for a friend. There is a switch to select if you want copy the entire card, or just images - useful for the digital photographer on the go.

Read More

| Panasonic (Japanese) via Gizmodo

Tweet
Posted by Sparky Categories: Cell Phones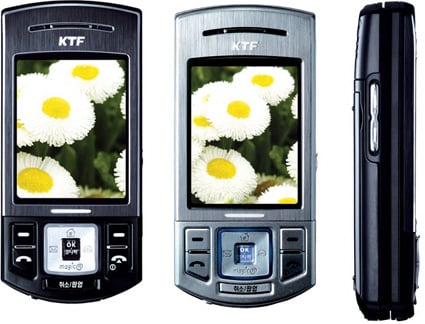 Pantech & Curitel have announced the PT-K1500 - a 17mm thick phone that obviously takes some visual styling queues from the Motorola RAZR. While the PT-K1500 will probably never see American shores, we can all dream of having such a sleek little slider phone. No word on features, but with a "magic" button who knows what surprises this little phone will pack?

Read More

| Akihabara News
Tweet
Posted by Edwin Soto Categories: Household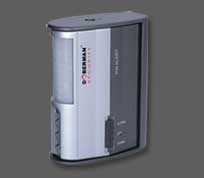 For those of you too cheap to invest in ADT or Brinks, we have a solution for you. The Infra Red Home Defender is used to secure any area of you your house. The best place is right near the entrance to your home or apartment, where it uses a motion sensor to detect intruders, ex-boyfriends, and cats alike. Once it does, it sets off an alarm loud enough to annoy the neighborhood every time you accidentally trip it.
Doberman is proud to offer the PIR Sensor Alarm. This unit can be placed anywhere or mounted on the wall or ceiling. Using Passive Infrared (PIR) technology, this alarm unit can designate a protected zone up to 15 feet in a 90 degree sweep from the device. If an intruder trespasses into the invisible protected zone, PIR motion detection triggers the loud alarm.
Read More

| Infra Red Home Defender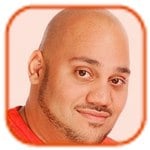 Tweet
Posted by Andru Edwards -
Categories: Corporate News, Video Games
Moments ago our Microsoft contact let us know the official Xbox 360 worldwide launch dates. The console will be launching on November 22 in North America, December 2 in Europe, and December 10 in Japan. Microsoft says they are hard at work ramping up production of the units to meet demand. So it is official - the Xbox 360 is a little over two months away.

Read More

| Playfeed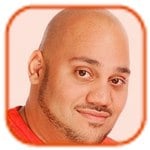 Tweet
Posted by Andru Edwards -
Categories: Corporate News, Xbox 360
Moments ago Microsoft finally announced that the Xbox 360 will be launching on November 22 in North America, December 2 in Europe, and December 10 in Japan. According to Microsoft, they have begun aggressive production of the "world's most powerful console" in order to meet high consumer demand around the globe. There you have it, folks. The Xbox 360 is a little over two months away.
Tweet
Posted by Edwin Soto Categories: Misc. Tech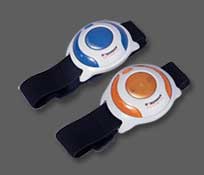 Living in New York City, the evening news tends to report on joggers getting seriously injured, mugged, raped, and the like because they choose to jog at night or in the wee hours of the morning. Doberman Security's Power Button SE-0303 is catered to those who want some extra piece of mind. It's perfect for joggers (and anyone else for that matter) who encounter dangerous situations and need help now. All one has to do is press the button and it will sound an alarm louder and more annoying than even Fran Drescher's laugh.

Read More

| Powerbutton SE-0303 Product Page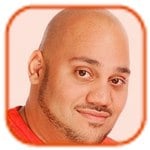 Tweet
Posted by Andru Edwards -
Categories: Household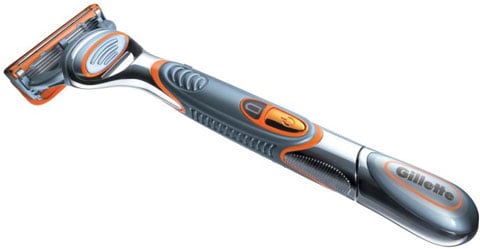 The battle between Gillette and Schick is starting to look more and more like the one between Microsoft and Apple. Gillette is scheduled to one-up the Schick Quattro, which features four blades, with the Gillette Fusion. The Fusion features a ridiculous five blades, plus a sixth "trimming" blade on the back of the razor head. The new Gillette Fusion will be available during the first quarter of 2006 in both non-powered ($9.99) and powered ($11.99) versions. Meanwhile, Schick is preparing to launch a powered Quattro.

Read More

| Fusion Product Page via Shaving Stuff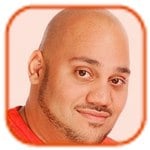 Tweet
Posted by Andru Edwards -
Categories: Home Entertainment, Movies, Software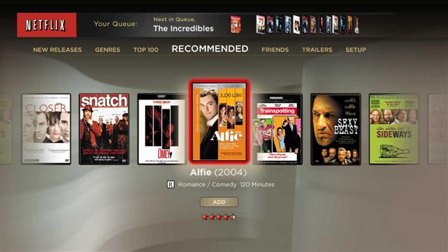 If applications like these are what's in store with Windows Vista, then it makes me just a little more excited for the release of the next Microsoft OS. The screenshot is a Netflix management tool built on Avalon which works off of the Netflix RSS feeds. It looks slick, optimizing itself depending on what type of PC and screen resolution you are using.
Today at the Microsoft PDC keynote in Los Angeles, during the Jim Allchin keynote, Darryn Dieken, group program manager for Avalon demo'd an experimental Netflix application built on Avalon using Netflix's pre-existing RSS feeds. The application was built by the design firm Rezn8 with design direction from two of us on the Media Center team.
Unfortunately, I am more of a Blockbuster Online kind of guy.

Read More

| Matt's Media Center Weblog
Tweet
Posted by Edwin Soto Categories: Home Entertainment, Internet

We recently got a peek at Interactive Television Networks (ITVN) service. The box hooks up to your television, and provides broadband television using a high-speed Internet connection. The service was surprisingly seamless when demoed, working just as smoothly as my cable provider. So far there are three packages: Gold, Adult, and Platinum which are priced at $29.95, $29.95, and $49.95, respectively. The network, which has been teased for its mostly pornographic offerings, is finally branching out with content that is more family friendly. The list of channels isn't impressive since there's no MTV, CNN and so forth. All stations proprietary channels from ITVN, including a few which are on demand. For example, their music video channel allows you to control which videos you want to watch. ITVN also told us that they have a few more channels to be released by the end of this year. One nice thing about the service is that it includes high definition content. The idea behind this is entertaining, but without the support of more well known networks it doesn't yet have that mainstream feel which is ready for the public. After all, we can only watch so much Dean Martin.

Read More

| ITVN

Tweet
Posted by Jesse Easley Categories: Accessories, PlayStation 2
Almost a year ago, Nubytech announced that they were releasing a chainsaw controller for specific use with Resident Evil for the Gamecube. Now that RE4 is making it's way to the PS2, Nubytech went back to the drawing board to come up with the PS2 version. The custom button layout and control design have been modified for comfort and ease of use. One of the other cool features with this controller is that it contains Nubytech's N-motion technology (read, a motion sensor) so that if you lift the controller up while playing RE4, the chainsaw in game goes up. The PS2 version also has a ripcord which you pull to make the controller release a chainsaw noise. The controller should be hitting stores sometime in October.
© Gear Live Inc. – User-posted content, unless source is quoted, is licensed under a Creative Commons Public Domain License. Gear Live graphics, logos, designs, page headers, button icons, videos, articles, blogs, forums, scripts and other service names are the trademarks of Gear Live Inc.