Tweet
Posted by Kristin Wenzel Categories: Product Reviews, Software
I was skeptical at first, but I need to get organized - I'm moving soon. The biggest task is tackling my immense personal media library, from books to games to music. I'd heard some good stuff, and I was ready to pull my hair out, so I finally heeded the advice I'd gotten from some of my colleagues and checked out Delicious Monster to read about their award winning program, Delicious Library.
Get your Mac, a webcam, and Delicious Library and rediscover your home library. Just point any FireWire digital video camera, like an Apple iSight®, at the barcode on the back of any book, movie, music, or video game. Delicious Library does the rest. The barcode is scanned and within seconds the item's cover appears on your digital shelves filled with tons of in-depth information downloaded from one of six different web sources from around the world.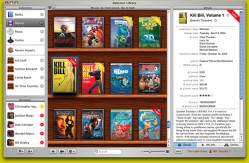 This claim of user-friendliness and siren's call of a more organized life were enough to draw me to Delicious Library, a one-stop media cataloguing program for Mac OS X.
I am anal about organization. However, being the flaky artist that I am, I get a little too distracted and the mess just piles up and then I get too frustrated to organize, and then become frustrated with the lack of organization, and it becomes a vicious circle. However, with the help of Delicious Libary, I may become one. Strong words? Maybe. But I've never had so much fun and been so productive at the same time. This brilliant, seamless piece of software may well turn my organizational life around – and that's no small feat.
Click to continue reading Tasty Reviews for Delicious Library

Tweet
Posted by Jesse Easley Categories: Portable Audio / Video, Rumors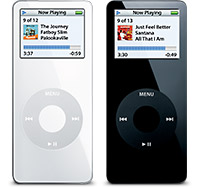 Apple has just recently announced the iPod nano, which has gotten tons of attention from just about everyone. It turns out that this may not be the biggest iPod announcement of the year. A couple of days ago we brought you a story showing that Apple has included a number of hidden Video buttons in iTunes 5, and now we know why. Will there be an iPod capable of playing video? All signs point to yes. We have confirmed with several inside industry sources that Apple plans on making another major iPod announcement in November. Will it just be a 100 GB iPod? Could be - but we think it is something more.
Tweet
This week, The Final Cut takes a closer look at Just Like Heaven with Reese Witherspoon, and Lord of War with Nicolas Cage. Also out this weekend in nationwide release are Cry Wolf, a film about two kids who create a story about a serial killer which turns real; and Venom, another movie starring teenagers, this time being chased through Louisiana by a man possessed with 13 evil spirits. In limited release, look for The Thing About My Folks, HellBent, G, Everything Is Illuminated and Thumbsucker. As always, if you've seen any of this weekends' releases, feel free to leave a comment with your opinion. More after the jump…
Click to continue reading The Final Cut: A Closer Look At Just Like Heaven, Lord Of War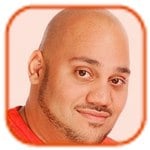 Tweet
Posted by Andru Edwards -
Categories: Accessories, Features, Wii
Okay, so Nintendo filled the world in on what seems like the biggest secret in the history of the game industry. The Revolution controller is already sparking debate the world over - the least we could do is show the thing to you in all its glory. I must say, it certainly is a conversation piece. Check out tons of images after the jump.

Tweet
Posted by Jesse Easley Categories: PlayStation 2, Sports, Xbox
EA announced on Thursday that they will be releasing a new game for the PS2 and Xbox called Arena Football. Now, there are tons of football games out for every system that has ever been in existance, but according to EA this game will be different for a few reasons. Arena Football consits of 8 on 8 gameplay and allows for checking players over the wall (much like Ice Hockey), with a field half the size of an NFL or NCAA version. That's all the information they've released so far, but we've managed to get some screenshots from them for your viewing pleasure. Jump down to check them out!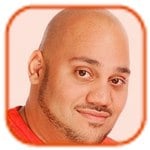 Tweet
Posted by Andru Edwards -
Categories: Video Games
Nintendo President Iwata unveiled the controller for Nintendo's next generation console, the Revolution, at the Tokyo Game Show. Oddly enough, we are extremely intruiged and very excited about the prospect of manipulating our game play experiences with this remote control/game controller hybrid. The controller is wireless and has a motion sensor, built-in rumble, and works up to 15 feet away. Turn it 90 degrees counter-clockwise, and you have something very close to the original NES controller. There are more details on Playfeed.

Read More

| Playfeed

Tweet
Posted by Jesse Easley Categories: Accessories, Wii
So finally, after Nintendo has been keeping everything related to the Revolution locked up in the basement with the Power Glove, some information has been passed on to the public. Nintendo has released information regarding their new remote
controller, which just happens to be quite different than any game controller we've seen yet. As you can see the Nintendo Revolution controller looks just like a remote control. Crazy talk, or a stroke of genius? The controller has a built in feature that tracks its movement which is then translated into game play. One example given is that you could swing the controller like a sword, taking part in a virtual sword fight with your screen. The controller consists of the usual D-Pad, a giant and convenient A button, a B trigger buttion, and smaller a and b buttons on the bottom. Looking at the image, if you turn the controller 90 degrees counter-clockwise, you end up with something close to the original Nintendo Entertainment System controller - perfect for those downloadable retro games.

Read More

| 1Up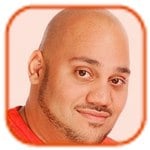 Tweet
Posted by Andru Edwards -
Categories: Product Reviews, Video Games
Many have been looking forward to Burnout Revenge, which just hit stores today. Our sister site Playfeed has posted a look at the new game, citing that it just isn't evolutionary enough from the previous game in the series, Burnout 3. Anyone else pick up this title? Let us know your thoughts.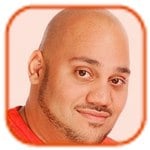 Tweet
Posted by Andru Edwards -
Categories: Driving, Features, PlayStation 2, Reviews, Xbox
Not trying to start any riots or anything, but what the hell did EA do to the Burnout series? Burnout 3 was a nice, solid 10. It was a game that I could pick up and play with friends, and something that even my wife enjoyed - trust me, that is an accomplishment. That being said, I have been looking forward to the release of Burnout Revenge, but it seems that the series has digressed a bit from what made it great in the first place.
My biggest gripe is with the Crash Mode. EA has removed the distinct goals and obstacles which made the game fun and strategic. Gone are the multipliers, cash icons, and ever-so-frustrating (but in a good way) heartbreakers. In their place is a clunky "golf swing" mechanism used to boost your car from the get go. You need to hit the A button twice on this meter, and if you do it wrong, you stall or end up with a busted engine. It certainly takes the casual gamer a bit of getting used to, whereas with Burnout 3 you simply needed to press on the accelerator to move. Go figure!
The real goals are now gone, because you have no idea really what kind of traffic to expect. Even worse, the preview takes forever. Burnout is supposed to be about speed - so why the hell do I need a preview of the track, and then a reversed preview that I can't hit A to skip through? I don't! Adding to the frustration is the fact that if you are doing a multiplayer Crash Party, you no longer have the option of picking one car and having no choice but to stick with it for the entire time. You now get to preview the track, then choose a car before each crash trial.
Now, the actual racing tracks have been improved, but the edge-of-your-seat feel has been obliterated. In Burnout 3 you had to avoid every obstacle if you wanted to win. That meant you had to watch out for cars in all lanes and in cross traffic, along with other barriers like walls and such. Now, you can just boost away. If there is same-direction traffic ahead of you, you can literally hit it as hard as you want, and you won't see a hint of destruction on your car. Half of the traffic that would have caused a ruckus on you in the previous game is now all of a sudden your friend. This is due to EA's new "traffic checking" feature. Basically, you can now use same-direction traffic as a weapon to dish out punishment on rival racers. To me, it just makes the game a bit too easy.
Am I crazy? What do you think of the new Burnout?

Tweet
Posted by Sparky Categories: Accessories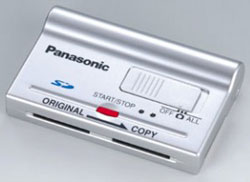 Every once in a while a company produces a simple, yet brillant, product. The moment I saw this device from Panasonic, I knew that it was such a product. They have created an SD duplication device. The Pocket Copier device will allow a user to back up an SD card, or make a copy for a friend. There is a switch to select if you want copy the entire card, or just images - useful for the digital photographer on the go.

Read More

| Panasonic (Japanese) via Gizmodo
© Gear Live Inc. – User-posted content, unless source is quoted, is licensed under a Creative Commons Public Domain License. Gear Live graphics, logos, designs, page headers, button icons, videos, articles, blogs, forums, scripts and other service names are the trademarks of Gear Live Inc.