Tweet
Posted by Rob Stevens Categories: Cell Phones, Features, Portable Audio / Video, Product Reviews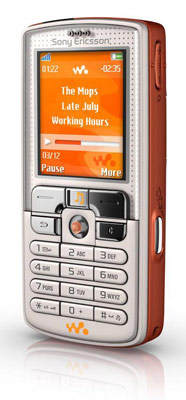 While the Motorola ROKR landed with a dull thud, SonyEricsson has launched the W800 with almost no noise at all. While the this phone doesn't have iTunes (although you can hack it to make it seem like it does), what it does have is far more features and versatility than the ROKR, and a price tag to match. Let's get the hard part out of the way. The W800i is going to cost you $499. No service providers in the US are offering the phone at this point, which means that you're not going to be able to get a subsidy to offset the cost of the phone. What do you get for your five Benjamins? Let's take a look ...
Click to continue reading SonyEricsson W800i Walkman Phone Review
Tweet
Posted by Edwin Soto Categories: Accessories, Peripherals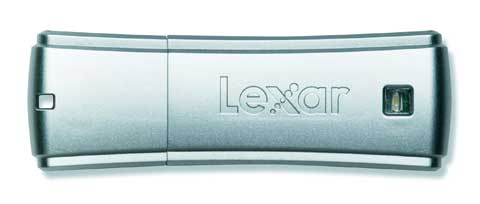 Lexar introduced the latest revision of their JumpDrive series, which includes software to help secure files. Their software allows the user to easily drag their file to their computer into an "Encrypted Vault" which will automatically secure them with on-the-fly 256-bit AES Encryption. Another cool feature is the Digital Shredder which allows you to leave no "digital trail" when deleting your files for maximum security. These files are not even recoverable using the most advanced file recovery tools. All of these features in half the size of the first series of JumpDrives. They come in 256MB, 512MB, and 1GB flavors. A 2GB version is scheduled for release in October 2005.
Tweet
Posted by Devin Categories: Misc. Tech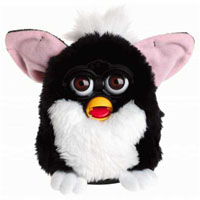 Over the years, we've seen some great products hit the market. Unfortunately, we've also seen some pretty bad ones as well. Check out CNET's list of the top ten worst products, including the shameful Windows ME and our personal favorite - FURBY!

Read More

| CNET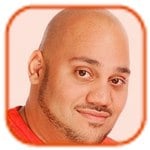 Tweet
Posted by Andru Edwards -
Categories: Cell Phones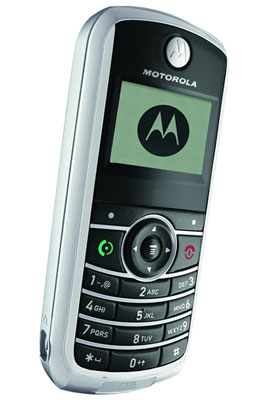 Earlier today Motorola dropped a ton of phones over at 3GSM in Singapore, aiming to "Connect the Unconnected." We are going to take you through the list real quick-like:
With its compact design and easy-to-use keypad, the Motorola C118 is a versatile handset that provides impressive talk times of up to 450 minutes and up to 350 hours of standby, eliminating the need for frequent recharging - unless, of course, you are a teen. The phone features selectable ringtones, SMS, an alarm clock, screensavers, and games making the Motorola C118 a practical and affordable mobile phone for everyday use.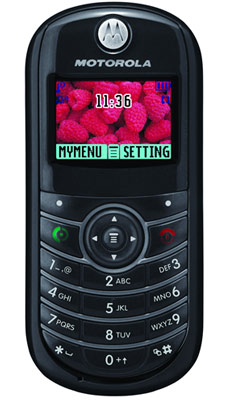 With its brilliant color display, compact size, and durable anti-slip side grips, the Motorola C139 keeps you connected in style. The C139 is packed with features including a 65,000 colour TFT display, multi-character phonebook search with internal phonebook storage, SMS, vCard, calendar/datebook with alarm, downloadable ringtones, and an impressive 700 minutes of talk time/ 450 hours of standby time. The phone also includes enhanced usability features such as zoom font, which displays enlarged characters when entering numbers, and Motorola's illuminating Lantern technology.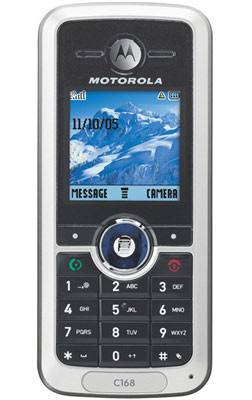 Designed for the socially minded individual on the go, Motorola's C168 offers broad functionality and features in a sleek and slim form factor. With storage for up to 600 phonebook entries and 250 SMS messages, the C168 allows users to keep important information and messages at their fingertips. The C168 includes a 65,000 colour screen, Multimedia Messaging Service (MMS), zoom font, polyphonic ringtones, as well as Motorola's Lantern feature. In addition, the C168 keeps everyone connected with the latest news and information via a built in FM Stereo radio.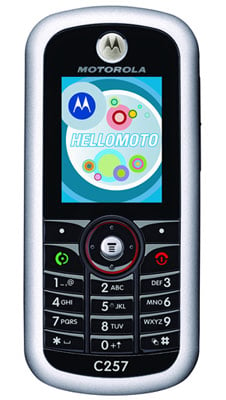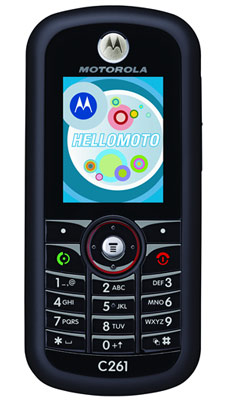 The Motorola C257 and C261 are the latest of Motorola's slim and stylish handsets, which focus on sophisticated ultra-thin design. These new phones provide a high sense of style and value for mass market consumers. Both models offer a crystal clear TFT display capable of 65,000 colours, MMS and up to 450 minutes of talk time and 250 hours of stand-by. The C257 and C261 also include speakerphone functionality enabling users to engage in conference calls with small groups. In addition, the C261 features a VGA camera to capture images while on the move.

Tweet
Posted by Sparky Categories: Accessories, Wearables, Misc. Tech, Mods / Hacks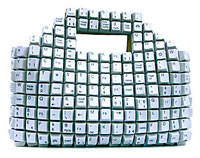 The creative artist Joao Sabino has announced his creative recycling hack of this unique and creative ladies handbag decorated with keys from old keyboards. The design is attractive, environmentally friendly, and makes a great geek statement for the chic girl on the go. The bag is available in both white and black keys, and no two are the same.

Read More

| João Sabino via Treehugger

Tweet
Posted by Sparky Categories: PlayStation 2, Role Playing Games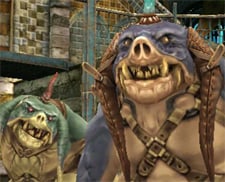 Square-Enix has dropped the announcement that Dragon Quest VIII will be available in stores on November 22nd and will include a Final Fantasy XII demo. With two great gaming experiences bundled into one great package, we're sure this one is going to sell well for Square and provide great cross marketing for Final Fantasy VII: Advent Children.

Read More

| Syncgaming via Joystiq
Tweet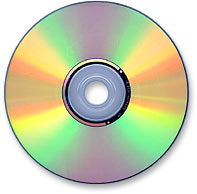 At this moment, 70% of the world music market is controlled by the Big Four. For those who aren't very record label concious, we're talking about EMI, Warner, Sony/BMG and Universal. What that means to you, or any other person who listens to the radio at some point in their day, is that those 4 companies have a huge influence over what you hear. While that may be a depressing thought, hear this: many in the recording industry, including the aforementioned labels, believe that the power balance is quickly changing. The rejuvination of independent labels, along with the all the internet has to offer(podcasts, downloads, file sharing, and piracy, to name a few) are helping to create a shift in power.
In theory, the whole development of the market digitally should be to the benefit of independents. Online, people are more likely to download catalogue, they're more likely to download lesser-known bands - and that's good for independents.
Read More

| BBC News
Tweet
Posted by Devin Categories: Corporate News, Music
It seems not everyone agrees with the RIAA's bullying techniques. On Monday, a Federal Court in Michigan overturned the RIAA's case against the mother of a 13 year old girl accused of file swapping. Judge Lawrence P. Zatkoff dismissed the lawsuit with prejudice due to the fact that the girl's mother couldn't be held responsible for her daughter's downloading habits. Don't get too excited though - Judge Zatkoff did say in his decision that case was dismissed without prejudice to any other person other than the defendant, so I think it's more than safe to say this isn't the last time we'll be hearing from the greedy plaintiff that is the RIAA.

Read More

| The Inquirer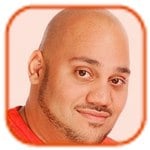 Tweet
Posted by Andru Edwards -
Categories: Business Tools, Planning
When it comes to business, there are thousands of entities which would be happy to take your cash in order to provide you with consulting services, analytical services, informational services, etc. The alternative is finding free tools on the internet that you can use to your advantage. One such resource is del.icio.us.
del.icio.us is a social bookmarks manager. It allows you to easily add sites you like to your personal collection of links, to categorize those sites with keywords, and to share your collection not only between your own browsers and machines, but also with others. What makes del.icio.us a social system is its ability to let you see the links that others have collected, as well as showing you who else has bookmarked a specific site. You can also view the links collected by others, and subscribe to the links of people whose lists you find interesting.
So, basically del.icio.us is a collection of bookmarks which other users have saved to their profiles. All bookmarks are public, and organized by tag. This is the interesting part. Tags are one-word descriptors that one adds to their bookmarks. For example, if I found a website about buying Yahoo domains, I could save that in my del.icio.us profile and tag it with the word "domain". Alternately, if I am really interested in Yahoo, I could tag it with both "yahoo" and "domain". Aside from that link showing up in my personal profile under those tags, they are also now available to anyone who looks up the tag on del.icio.us.
Say I want to find out about marketing. I can hit Google and try typing in the word marketing with a bunch of other terms, and then dig through the results. It sounds like a reasonable way to do it, but I would much prefer using del.icio.us to look up the marketing tag. This is because I know that the links that del.icio.us gives me are those that others found useful. The formula for looking up a tag on del.icio.us is "del.icio.us/tag/PutTermHere". So if I wanted to look up bookmarks that users put into the marketing tag, I would point my browser to http://del.icio.us/tag/marketing. Give the link a click and see what you come up with. If you want to look up AdSense resources, you would look at http://del.icio.us/tag/adsense.
This is a case where you have the community working together to find the cream of the crop on the internet. Check out del.icio.us the next time you want information on any subject at all. Let us know what gems you find.
Tweet
Posted by Rob Stevens Categories: Cell Phones, Mods / Hacks, Portable Audio / Video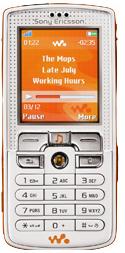 We just discovered a neat little hack for the Sony Ericsson W800i. I've found that having an FM radio built-in to your phone can be fun. Hell, other than trying to take out the Memory Stick, there's little about the Walkman that isn't fun. Still, I was having a bit of ROKR envy when I realized that the answer is there, plain as day. I proceeded to tune the radio in the phone to my iTrip (the FM transmitter for the iPod) station, and bingo - all 20GB of my iPod tracks were ready to be played on the W800i. I must have sat there slackjawed for a minute or two as I marvelled at the little surprise. Sure, it's a hack, and not the same as the real thing, but the phone does cut off the radio when a call comes in. It won't pause the song, obviously, but otherwise, the functionality is just about the same. The quality is also not as good as a native MP3 player, but it's more than tolerable - especially knowing that I am not limited to 100 songs.
It's pretty clear now that the ROKR is a still-born platform. Sadly, it's still going to sell, because people just don't realize that there are better, less crippled options available.
© Gear Live Inc. – User-posted content, unless source is quoted, is licensed under a Creative Commons Public Domain License. Gear Live graphics, logos, designs, page headers, button icons, videos, articles, blogs, forums, scripts and other service names are the trademarks of Gear Live Inc.