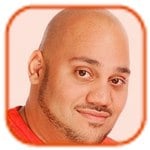 Tweet
Posted by Andru Edwards -
Categories: PC / Laptop, Portable Audio / Video, Software
A couple of things just popped up in my Software Update panel. The first is a new Security Update:
Security Update 2005-008 delivers a number of security enhancements and is recommended for all Macintosh users.

This update includes the following components:

ImageIO
LibSystem
Mail
QuickDraw
Ruby
SecurityAgent
securityd

For detailed information on this Update, please visit this website: http://www.info.apple.com/kbnum/n61798
The other is a new iPod Updater, which fixes a bug in the iPod shuffle. Others need not worry about it:
iPod software update 2005-09-23 delivers iPod Software 1.1.2 for iPod shuffle, iPod Software 1.0 for iPod nano, iPod Software 1.2 for iPod with color display, iPod Software 1.4 for iPod mini, and iPod Software 3.1 for iPod with Click Wheel.

Features of iPod Software 1.1.2 for iPod shuffle:

Bug fixes for iPod shuffle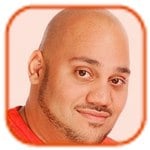 Tweet
Posted by Andru Edwards -
Categories: Household, Misc. Tech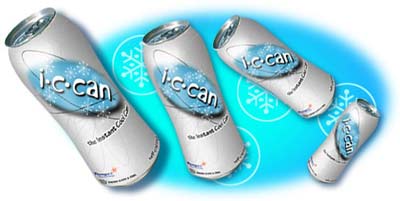 Have you ever had the urge to drink a nice cold beer or soda immediately, only to find that your roommate didn't take the time to throw the six-pack in the fridge? Soon enough, this problem may be a thing of the past. Through a partnership of Tempra Technology and Crown Holdings, the world's first self chilling can, the I.C. Can, is here!
Proprietary engineering creates a temperature drop proven to reduce the I.C. Can's™ contents by a minimum of 30° Fahrenheit (16.7° C) in just three minutes. When activated, the all natural desiccant contained within a vacuum draws the heat from the beverage through the evaporator into an insulated heat-sink container. It is this patented vacuum-power which lowers the temperature so dramatically and quickly, leaving the beverage inside cool and refreshing.
The can is non-toxic and 100% safe, using no compressed gases, and is also environmentaly friendly. The development of a system to mass produce I.C. Cans is in its final stage, so you can expect to see this new technology on store shelves soon.

Read More

| TempraTech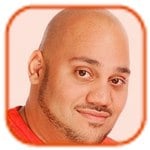 Tweet
Posted by Andru Edwards -
Categories: Internet, Software

Google has improved its Firefox toolbar and taken it out of beta for it's official release. As an improvment to the toobar, users are now able to arrange icons they see fit. They have also added Google Suggest, which shows related search suggestions as you are typing in the Toolbar search box. I can't remember the last time a Google product actually came out of beta.

Read More

| Google Blog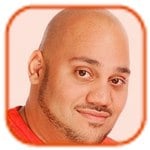 Tweet
Posted by Andru Edwards -
Categories: PC / Laptop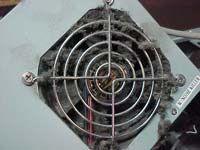 According to a report published by Clean Production Action and the Computer TakeBack Campaign, the dust on your computer can be bad for your health. The two groups, which study health and environmental issues related to computers, say that possibly dangerous elements of brominated fire retardants were found in dust samples taken from various computers. The most common substance found in the dust samples are PBDEs (polybrominated diphenyl ethers) which are known to cause health problems in lab animals.

Read More

| News.com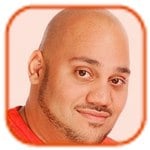 Tweet
Posted by Andru Edwards -
Categories: Internet, Software

Since removing all ads from its browser, Opera Software has seen over one million downloads of its desktop browser in only two days, breaking the previous record set in April when the company released Opera 8. Jon S. von Tetzchner, CEO of Opera Software says, "The success of our free browser proves the world is ready for a fresh option. I'm most excited about the hundreds of thousands of new users who have discovered the speed, security and usability of our browser for the first time." Still, it's a long way to go to catch up to the 'Fox.

Read More

| Neowin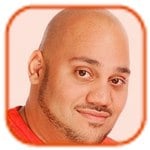 Tweet
Posted by Andru Edwards -
Categories: Announcements
Just a quick heads up - despite beefing up our servers a few months ago, it seems that the need has arisen again. That being the case, we will be upgrading our servers, as as such, there is a possibility that we may experience a bit of downtime. Of course, we will make it as short as possible, if it has to be that way at all.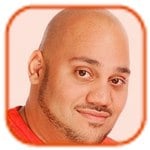 Tweet
Posted by Andru Edwards -
Categories: Corporate News, Home Entertainment, Internet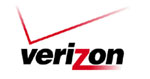 The next phase of the Verizon FIOS service has been opened up, as FIOS TV has been made available in some areas of Texas. Looking at the offering, Verizon is continuing to provide a great value for the money, much the same way that they have done with their Internet service, providing an enormous selection of digital and Video-On-Demand channels.
FiOS TV subscribers will enjoy 100 percent digital programming, as well as access to a large selection of video-on-demand content. Expanded Basic delivers more than 180 video and music channels for $39.95 a month. This tier includes access to 600 on-demand titles now, with 1,800 by year end. This service requires a standard-definition set-top box or a high-definition set-top box for HD channels. Verizon offers three set-top boxes: standard definition for $3.95 per month; high definition, which includes HD channels, for $9.95 per month; and a digital video recorder set-top box with HD channels for $12.95 per month.
FIOS TV should hit California, Florida, and Virginia by the end of 2005.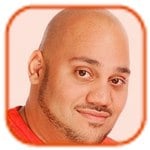 Tweet
Posted by Andru Edwards -
Categories: Video Games
We remember being completely satisfied when the GBA:SP was released with the front-lit TFT screen. After all, it meant no more dark pillaging in Metroid Fusion on the original GBA - that was a blessing. Recently, Nintendo stated that the Game Boy Micro would have the brightest, most vibrant screen of any of their handhelds. I guess that statement was true for a few weeks, as now it seems that honor goes back to the GBA:SP (although, the DS screen seems pretty vibrant to us.) The GBA:SP is now shipping with a backlit screen rather than the front-lit version, which is great news seeing how the change does not include a price hike. Check out Playfeed for an image comparing the original GBA:SP, the new one, and the Game Boy Micro.

Read More

| Playfeed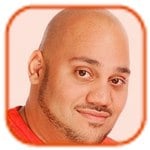 Tweet
Posted by Andru Edwards -
Categories: Portable/Mobile
See, now this just rocks. Being that Nintendo has been using backlit screens since the DS launched, even including one in the Game Boy Micro, they finally decided to do away with the front lit TFTs in the GBA:SP. Although the company hasn't hyped it - probably because they don't want to stifle Micro sales - the GBA:SP now ships with a much improved backlit screen that to me looks even better than the screen on the Micro. Just take a look at the comparison picture above from IGN. The new screen certainly looks worlds better than the older one - and you can actually see what's going on without squinting your eyes out, unlike the Micro. The best part of all this is that the GBA:SP still sells for the same price.

Read More

| IGN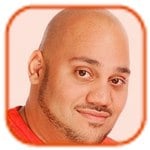 Tweet
Posted by Andru Edwards -
Categories: Corporate News, Internet, Software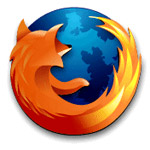 The folks over at SpreadFirefox are announcing that the browser has reached the 90,000,000 download mark. Now, that is great and all, but what it doesn't tell you is how many unique users have downloaded the browser. That is a figure that would be interesting. I, for one, have downloaded Firefox at least thirty times with the release of new versions and having multiple PCs. Still, it is a nice number to see.
On September 20, 2005 at 4:33:58 EST or 9:33:58 GMT Firefox Reached 90,000,000 Downloads! Only 10 Left and if we can get in before Nov. 9th then we would have 1,000,000 Downloads on the first day of 1.0 Release, 10,000,000 Downloads in the first month, and 100,000,000 in the first year!
I must say, since Opera went free, I have been using that way more.

Read More

| SpreadFirefox
© Gear Live Inc. – User-posted content, unless source is quoted, is licensed under a Creative Commons Public Domain License. Gear Live graphics, logos, designs, page headers, button icons, videos, articles, blogs, forums, scripts and other service names are the trademarks of Gear Live Inc.