Tweet
Posted by Kristin Wenzel Categories: Internet
After a particularly destructive rampage across the Internet, leaving a wake of disabled and broken PCs, authorities have arrested two young men in connection with the case.
Authorities in Morocco and Turkey have arrested two people believed to be responsible for unleashing a computer worm that infected networks at U.S. companies and government agencies earlier this month, the FBI said Friday.

Farid Essebar, 18, was arrested in Morocco, while Atilla Ekici, 21, was arrested in Turkey on Thursday, the FBI said. They will be prosecuted in those countries, the FBI said.
The worm targeted critical security flaws in Microsoft Windows operating systems, with Windows 2000 most susceptible to infection. Mac users, as usual, were not affected.
Read More

| KOMO

Tweet
Posted by Kristin Wenzel Categories: Corporate News

According to Motley Fool, Apple ranks as a "gas proof" stock, unlikely to be affected as much by soaring gas prices. Not bad!
Apple is second among the Motley Fool's list of seven "gas-proof" stocks. While many organizations—from petroleum companies to Wal-Mart—have been affected by, or blamed for, the soaring cost of crude oil, there are are also "plenty of stocks sitting pretty, miles away from the nearest pump." For example, the iPod is "the gadget of choice for active pedestrians and public-transportation commuters," according to the report.
You know it.

Read More

| MacNN

Tweet
Posted by Sparky Categories: Portable Audio / Video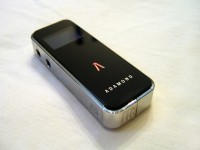 Yet another company has produced an iPod shuffle competitor with an OLED screen: The Adamond XK1 is a slick little black number with some great features. The XK1 features an OLED screen, 512MB or 1GB capacity, Line-In recording (or two headphone outs for sharing your music), and it's all powered for 13 hours with a single AAA battery. The XK1 seems crippled by the fact that it only supports USB 1.1 transfers, and while being out for a while has failed to produce much media or really make a splash at all. While the XK1 lacks the clean lines of the shuffle it does feature strong black lines and has its own sense of charm. The XK1 is available for around $150 for the 1GB model and is availble now through UK webshops. Apple had better pay attention to all the flash based players with screens out there, or they will quickly lose their place atop the ultra-portable MP3 player market.

Read More

| PocketNow via DAPreview

Tweet
Posted by Sparky Categories: Accessories, Cameras, Cell Phones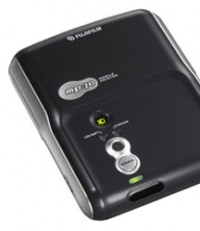 There is a new FujiFilm printer aimed at the mobile market. The new printer will interface with a mobile phone via IR (what - no Bluetooth?!) and produce a credit card sized image for all your devious mobile printing needs. The printer features Fuji Image Intelligence, which will supposedly help correct for dark photos normally associated with the camera phones it is designed for. Retailing for $129, this miniature printer will be available in September. I'm glad to see a 1st gen product like this - hopefully someday the technology will exist to provide onboard printers of some sort for high end digital cameras - obviously a high quality print will involve a photo lab, but for your quick snap instant prints would be fantastic.

Read More

| Gizmodo

Tweet
Posted by Sparky Categories: Accessories, Wii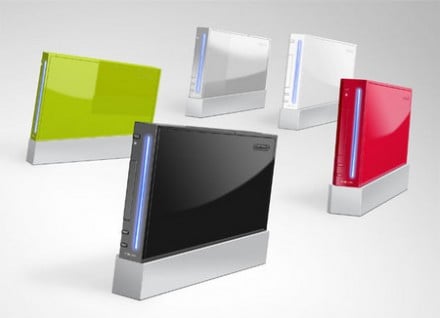 The world can finally be at peace: Satoru Iwata is said to be unveiling the Nintendo Revolution controller on September 16th at the Tokyo Game Show. Much speculation has occurred as to the exact means of controlling the upcoming Nintendo Revolution- we have even written a number of articles on the matter. The current prevailing theories center around gyroscopic control and feedback, but nobody will know for sure until Nintendo's Iwata speaks.

Read More

| Spong

Tweet
Posted by Oscar M. Cantu Categories: PC, Retro
Ah, the good old days of the original NES and Duck Hunt. I remember how much I hated to hear the ducks make fun of me whenever they got away, resulting in me holding the light gun right in front of the television – come on, you know you did it too. Now Duck Hunt has been combined with a long time FPS favorite Doom. This means you can shoot those birds out of the sky using some of the most violent guns they have ever seen – who's laughing now ducks?!

Read More

| Duck Doom Deluxe Download

Tweet
Posted by Oscar M. Cantu Categories: First Person Shooters
Here's a look at the latest Doom movie trailer, featuring more footage than its predecessor. This time you actually get to see the weapons being used in combat, as well as the very cool first person camera shots being put into the movie adaptation of Doom. The FPS shots look awesome, but I can't help but wonder how many people will get dizzy at the watching this one. Remember Blair Witch?

Read More

| Doom Movie Trailer

Tweet
Posted by Oscar M. Cantu Categories: First Person Shooters, Xbox 360
These screenshots of Unreal Tournament 2007 look just amazing. What stands out the most is the level of detail put into the game. It's not clear if these are in-game shots, or if they originate from a pre-rendered version. We'll just have to sit and wait just a little bit longer to find out.

Read More

| ShackNews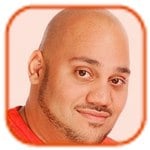 Tweet
Posted by Andru Edwards -
Categories: Portable Audio / Video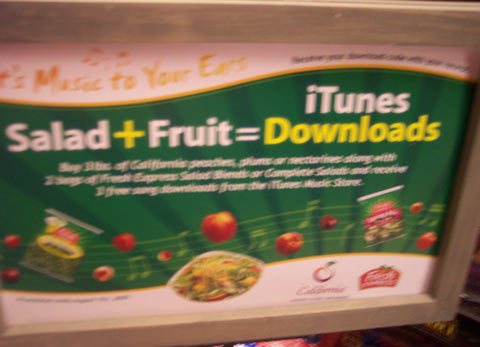 Even more iTunes partnership insanity going on, this time down at my local Safeway, where I snapped the above photo. In an effort to help you get your health on, it seems that Fresh Express wants to lure you to eat your veggies with three free iTunes downloads. All one needs to do is buy 3 pounds of peaches, plums, or nectarines along with two bags of Fresh Express salad for the downloads. This is an interesting one, as most iTunes contests/giveaways normally just give you one download for your efforts.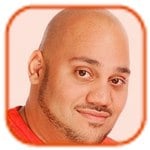 Tweet
Posted by Andru Edwards -
Categories: Corporate News, Home Entertainment, Movies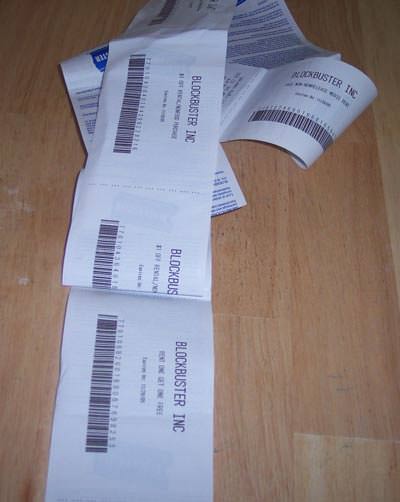 I just walked out of Blockbuster with a total of eight coupons due to the class action settlement from way back in 2002. Apparently, the more late fees you paid, the more coupons you receive. I guess I must have paid quite a bit. This is what I walked away with:
Two Free Non-New Release Movie Rentals
Five $1 Off Rental/Nonfood Purchase
One Rent One Get One Free
It's a nice gesture and all, but the fact is that I am a Blockbuster Online member. This means I get unlimited rentals by mail, plus two free in-store rentals each month. The only coupons that I will likely use are the two free non-new movie rentals. If you paid late fees to Blockbuster in the past, you should also have coupons due if you haven't received them already. Let us know what you get!
© Gear Live Inc. – User-posted content, unless source is quoted, is licensed under a Creative Commons Public Domain License. Gear Live graphics, logos, designs, page headers, button icons, videos, articles, blogs, forums, scripts and other service names are the trademarks of Gear Live Inc.