Tweet

Om Malik has a great little write up on his blog about 10 'must have' apps for the Mac. A while back Lockergnome had a great article that a lot the new killer apps were moving over to the Mac and Gear Live has to agree. This list includes most of the tools used day to day to write, communicate, and consume information needed to create Gear Live. The one tool that I was surprised to not see on the list is Photon - a great (now open source) plugin for iPhoto that lets you easily publish an image directly to your blog. If you have 'made the switch' you should check out this list of great applications. In additon, let us know which programs you consider to be hidden gems.

Read More

| GigaOm

Tweet
Posted by Sparky Categories: Cell Phones, Handhelds, Internet
NTT DoCoMo has announced that their 4th generation wireless data technologies will reach speeds of 1Gbps while stationary, and 100Mbps while on the move. Speeds of this magnitude are faster than current wired broadband technologies, and paints a pretty picture for the future of mobile content. With technologies like HD video streams and next generation web content getting more and more bandwidth intensive, the consumer broadband revolution is just starting. If it can be driven by wireless technologies, then all the better. Wireless technologies have an advantage over solutions such as Verizon FIOS given that while they require similar amounts of back end infrastructure, they do not require actually running fiber or another medium to every single endpoint (your house, for instance).

Read More

| New Scientist

Tweet
Posted by Kristin Wenzel Categories: Misc. Tech, Mods / Hacks, PC / Laptop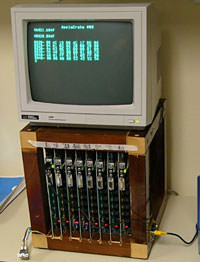 Now this is a stroke of genius. Basically, this guy has taken a number of Apple IIe logic boards and packaged them together, minus the peripherals. He then put them into a wooden crate, and configured everything to run as one unit. Pretty impressive! The site is a bit technical, but it's very fascinating if you're into retro tech and innovative things people can do with it.

Read More

| The AppleCrate Webpage

Tweet
Posted by Kristin Wenzel Categories: Household, Mods / Hacks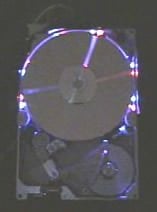 This is a cool mod to try out if you have an old hard drive laying around that doesn't work anymore. Turn it into a fancy piece of wall art! Here are all the directions you need to recycle your dead drive into something slightly more useful - more useful, that is, than a dead hard drive, not more useful than having a drive that functions. Give it a try, this one looks awesome.

Read More

| Alan Parekh
Tweet
Posted by Alex Grahmann Categories: Corporate News, Home Entertainment, Mods / Hacks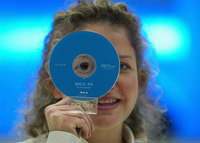 According to Reuters, hackers or modders that tinker with their Blu-ray players may be subject to their devices being remotely disabled. The feature, operated through a required connection between the player and the internet, could monitor the device and shut it down if any changes are made to hardware or internal firmware. While this may not affect the mainstream user, having an outside entity attempting to control and monitor yet another component of home entertainment is sure to cause waves in the tech-savvy community, especially for those used to tampering with regional coding in their current DVD players. In the battle against HD-DVD for format legitimacy, the mention of this feature will certainly put a damper on Blu-ray.

Read More

| Reuters
Tweet
Posted by Alex Grahmann Categories: Accessories, Action, PlayStation 2
For anyone falling into the category of "extremely obsessed" when it comes to the PS2 version of Resident Evil 4, Capcom is now offering a special Collector's Pack by way of their official homepage. The pack costs a measly $120 and includes the PS2 game, a 6-CD set of game music called the "Biohazard Sound Chronicle Best Track Box," a 7" Leon figure, and a Resident Evil 4 t-shirt. Only 100 of these Collector's packs will be available. The ironic twist in all of this is, of course, that if you're obsessed enough to buy the Collector's Pack, you probably own the game already, making its addition in this bundle somewhat redundant. Well, at least the Leon figure will be good company for the equally-useless bookends and statuettes you got with the Lord of Rings movies.

Read More

| Capcom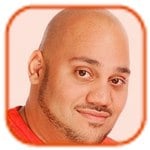 Tweet
Posted by Andru Edwards -
Categories:
Through the end of the day on September 2, Yahoo! Small Business will be selling .com, .net, .org, .biz, .info, and .us domain names for the very cheap price of $1.99. Now, looking at the fine print, it appears that the number of domains Yahoo! is willing to part with for that small sum of money is just one. You must also be new customer, possibly never having purchased a domain from Yahoo! Still though, it's a nice price to pick up your next domain at.
The most popular domain name extensions
(.com, ,net, .org, .biz, .info, .us)
24-hour toll-free customer support
Domain name registration terms from 1-5 years
Easy-to-use control panel with DNS management
Domain forwarding so you can point to an existing site
Email forwarding to a free Yahoo! email address
Bonus starter web page to post online until you are ready for a web site
Domain locking helps prevent unauthorized transfers
Private Domain Registration helps protect you from spam by blocking your contact information from the public WHOIS database (+$9.00, at sign-up)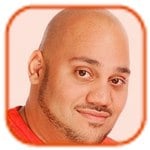 Tweet
Posted by Andru Edwards -
Categories: PC / Laptop, Peripherals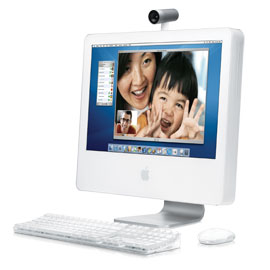 What the heck, yo? I picked up a Mac mini and a PowerBook over the past few months, and both worked so well that I decided to drop $2,000 on a new iMac G5 to use as my main work computer. Not even a couple of weeks out of the box, and it is already giving me strife. Hooked up to it is my Mighty Mouse, which when connected to the PowerBook, worked flawlessly. Now I use it with the iMac, and the cursor jumps to the corners of the screen at random, even if I am in the middle of clicking or dragging something. I just finished running all sorts of utilities to get the iMac back into the stable world, as all programs just stopped functioning - and the Finder couldn't be restarted. So I repaired permissions, and repaired the volume, and finally the iMac is back up to snuff…I think. The annoying-as-hell Mighty Mouse problem still remains. I have tried using the thing with two different mousepads, as well as without one. Still, no dice. If I could get this mouse working correctly, that would so solve a bunch of my troubles.
Anyone out there with a similar Mighty Mouse experience?
EDIT: Wow - it looks like the culprit of the iMac crash was the BlogAds.com order page. Everything works fine until I go there. In fact, right after I wrote the original post, I went there again, and as soon as I did, my monitor went a bit dim, and OS X told me that I needed to hold down my power button to reboot in about five different languages. Come on, Henry, let's get that fixed. In other news, my mouse is still acting ridiculously stupid.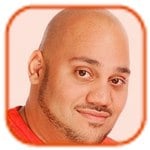 Tweet
Posted by Andru Edwards -
Categories: Accessories, Home Entertainment, Internet, Peripherals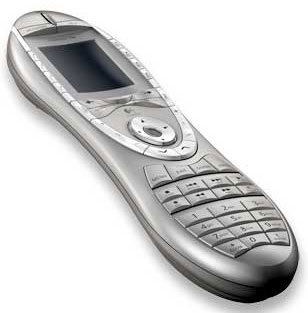 Even more from Logitech, and this one is pretty sweet. Basically, the company took the Harmony 880, made it silver, and added RF capabilities. This means that it has that nice 880-styled color screen, rechargeable lithium ion battery, and backlit keys.
Logitech´s Harmony 890 Remote Control uses both radio frequency (RF) and infrared (IR) wireless signals to deliver complete control of your home-entertainment system that may be hidden behind cabinets or in separate rooms. With a wireless range of up to 100 feet, the Harmony 890 remote sends RF commands to a base station, which then blasts infrared signals to any components in that zone. With the Harmony 890 remote, you can create a system that involves multiple remotes and/or base stations to deliver control of all the entertainment zones throughout the home.
This one is not too shabby, although at $399 USD, the only place we might see these in action is on MTV Cribs.

Read More

| Logitech Harmony 890 Product Page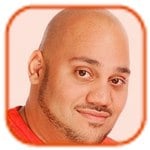 Tweet
Posted by Andru Edwards -
Categories: Accessories, Home Entertainment, Household, Peripherals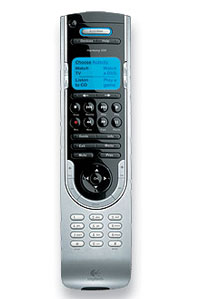 I love Logitech Harmony remote controls. I have yet to use a remote that is more intuitive, easy to set up, and recognized as many devices at the Harmony line. That being the case, I am looking forward to getting my hands on the 520 to see what kind of product they are putting out there at the $99 USD price range. It is a great option for those with just a few devices that they need to control, although the oddly-shaped housing does leave a bit to be desired. Hey, for $99 you still get the signature Harmony internet setup wizard via USB, which makes this thing cake. Look for it to hit stores by the end of the month. Jump down for the full press release.

Read More

| Logitech Harmony 520 Product Page
Click to continue reading Logitech Harmony 520 Universal Remote, For the Cheapies
© Gear Live Inc. – User-posted content, unless source is quoted, is licensed under a Creative Commons Public Domain License. Gear Live graphics, logos, designs, page headers, button icons, videos, articles, blogs, forums, scripts and other service names are the trademarks of Gear Live Inc.