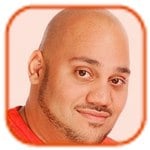 Tweet
Posted by Andru Edwards -
Categories: Cell Phones, Handhelds, Wireless / WiFi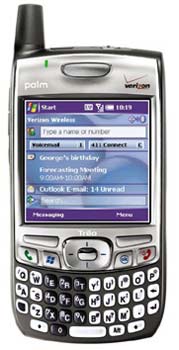 We just finished watching the announcement of the Treo 700w, where we saw corporate leet-speak at its best. CEO's aside, we were given a nice amount of information on the device:
Windows Mobile 5.0
EV-DO and Bluetooth support
240x240 screen resolution
1 Megapixel camera
64 MB internal memory
Verizon Wireless exclusive until at least mid-2006
Interestingly enough, the phone has not officially been called the 700w. Check out this video from Dave's iPaq.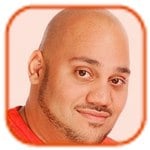 Tweet
Posted by Andru Edwards -
Categories: Corporate News, Home Entertainment
Okay, so the news is that TiVo is finally in Canada. That's cool and all, but why go there if you aren't going to do it right. I mean, TiVo even says right up front that units must be imported from the US, and that warranties will not apply unless the replacement is sent to a US address. See for yourself:
Is the TiVo service available in Canada?
The TiVo Service is now available in Canada. Canadian residents will be given special instruction to follow when activating service. Please look for the link "Instructions for Canadian residents," under step 1 during the activation process.

TiVo does not sell boxes in Canada, so Canadian residents must purchase boxes in the US and import them. If the DVR becomes defective, TiVo will not ship a warranty replacement box into Canada, and will only ship to a US address.
What the…? I don't think that is going to fly with too many Canadians, fellas.

Read More

| TiVo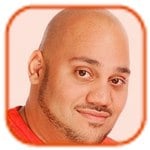 Tweet
Posted by Andru Edwards -
Categories: PC / Laptop, Peripherals, Wireless / WiFi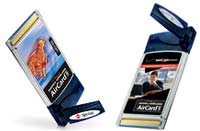 Om Malik has given a bit of advice to those looking for some EVDO love on their PowerBooks:
If you are looking for a EVDO card for Powerbook, I will recommend, Sierra Wireless Aircard 580, which after some hacking gives you better performance than any other PC card. However, it doesn't work as well with Windows Laptops. It was giving me about 350 kbps on Mac and 115 kbps on a PC laptop. Novatel's Merlin v620, however is a solid and brisk performer on Windows Machines, with average speed of about 270 kbps. It got 115-120 kbps on a Mac. The comparisons were carried out using Powerbook 15 (Tiger) and Averatec 1000. I sat in the same location for the two laptops, and repeated this experiment in four different spots in San Francisco. I look forward to your feedback from other cities. Kyocera 650 is known to work well with a Mac. Folks over at EVDOinfo.com have more details. These recommendations are only for Verizon's EVDO service only.
Mike from EVDOinfo.com chimes in:
Did you run your tests more than once? We have found the KPC650 to be the best performer out of the 5 EVDO cards that are currently available. The KPC650 is the only card that Verizon supports on Macs, although, at http://www.EVDOinfo.com, you will find directions to get ALL cards working with PowerBooks for Verizon or Sprint.
Anyone out there have any personal recommendations, or horror stories?
(Thanks Doug!)
Read More

| GigaOm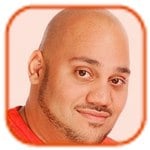 Tweet
Posted by Andru Edwards -
Categories: Household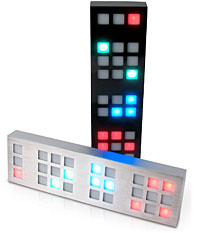 It took me about 5 minutes to figure out how cool this clock is. For the uber-technocentric geeks out there it's a must have - sadly, that might be us. The TIX LED Clock has lights that display the time in a very unique way. Unless told it was a clock, you would never even be the wiser. The blinking lights represent a number for each section, meaning that if there is 1 light in the first section and 2 in the following 3 sections (7 lights total), the time would be 12:22. Confused? So are we - and it's going to cost us £39.95. Yeah, you know you want it, too.

Read More

| Firebox via GadgetryBlog
Tweet
Posted by Devin Categories: Cell Phones, Corporate News, Internet, Software
In August, Opera Software launched it's Opera Mini browser in a limited release - only users of Norway's TV2 were allowed downloading privledges. All that could change soon according to Eskil Sivertsen, public relations manager for Opera software. Is seems that due to the " fantastic response from content providers, operators, handset manufacturers and end-users worldwide" the software company is hoping to give Opera Mini a worldwide release by the end of 2005. The Opera Mini browser allows users to view any HTML page from the convienience of their cell phone, allowing users to break away from WAP browsers that limit surfing experiences to WAP only pages. Michael Gartenberg of Jupiter Research says, "I was able to hit every HTML site I threw at it including heavy lifting sites like the NY Times. This is a really big breakthrough for the mobile space." Soon enough, y'all will be able to read content off Gear Live, or even post to the forums, from anywhere your phone gets a signal!

Read More

| Opera Blog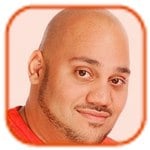 Tweet
Posted by Andru Edwards -
Categories: Home Entertainment, Music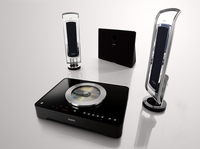 If you liked the iBall then you'll love Oregon Scientific's sleekly designed 2.1 CD system. It plays MP3/WMA CDs and has an AM/FM Tuner. The flat panel speakers are designed to be angled easily. At £299 expect the system to pack a punch later this year upon it's release.

Read More

| Tech Digest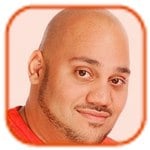 Tweet
Posted by Andru Edwards -
Categories: Accessories, Music, Portable Audio / Video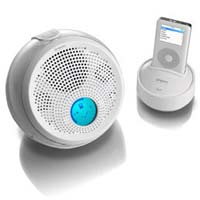 Defenitly one of the most uniquely designed iPod accessories we have seen - the iBall. Made by Oregon Scientific, the iBall is a wireless speaker system that uses 2.4 GHz technology to broadcast up to 100ft. It runs 6-8 hours after a full charge or you can plug in the AC adapter as well. The iBall will be out later this year for a mere $300.

Read More

| Oregon Scientific via Gizmodo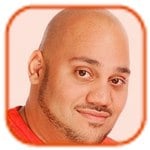 Tweet
Posted by Andru Edwards -
Categories: Accessories, Portable Audio / Video

If you think you can get simpler than this, you're wrong. This is what I love about people who develop good accessories. This clip unites your iPod buds to your iPod or yourself. It's simple and cheap in price - $9.99 for a 4 pack. However, those of us that own iPods understand that we never know what do with the ear buds when we are going to put them away. They almost always end up getting unbelievably tangled the next time you are going to listen to music.

Read More

| PKOH NYC Product page via Popgadget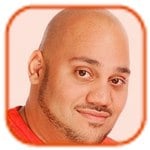 Tweet
Posted by Andru Edwards -
Categories: PC / Laptop, Portable Audio / Video, Software
A couple of things just popped up in my Software Update panel. The first is a new Security Update:
Security Update 2005-008 delivers a number of security enhancements and is recommended for all Macintosh users.

This update includes the following components:

ImageIO
LibSystem
Mail
QuickDraw
Ruby
SecurityAgent
securityd

For detailed information on this Update, please visit this website: http://www.info.apple.com/kbnum/n61798
The other is a new iPod Updater, which fixes a bug in the iPod shuffle. Others need not worry about it:
iPod software update 2005-09-23 delivers iPod Software 1.1.2 for iPod shuffle, iPod Software 1.0 for iPod nano, iPod Software 1.2 for iPod with color display, iPod Software 1.4 for iPod mini, and iPod Software 3.1 for iPod with Click Wheel.

Features of iPod Software 1.1.2 for iPod shuffle:

Bug fixes for iPod shuffle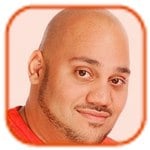 Tweet
Posted by Andru Edwards -
Categories: Household, Misc. Tech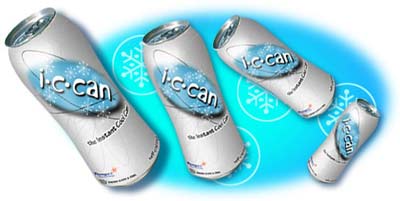 Have you ever had the urge to drink a nice cold beer or soda immediately, only to find that your roommate didn't take the time to throw the six-pack in the fridge? Soon enough, this problem may be a thing of the past. Through a partnership of Tempra Technology and Crown Holdings, the world's first self chilling can, the I.C. Can, is here!
Proprietary engineering creates a temperature drop proven to reduce the I.C. Can's™ contents by a minimum of 30° Fahrenheit (16.7° C) in just three minutes. When activated, the all natural desiccant contained within a vacuum draws the heat from the beverage through the evaporator into an insulated heat-sink container. It is this patented vacuum-power which lowers the temperature so dramatically and quickly, leaving the beverage inside cool and refreshing.
The can is non-toxic and 100% safe, using no compressed gases, and is also environmentaly friendly. The development of a system to mass produce I.C. Cans is in its final stage, so you can expect to see this new technology on store shelves soon.

Read More

| TempraTech
© Gear Live Inc. – User-posted content, unless source is quoted, is licensed under a Creative Commons Public Domain License. Gear Live graphics, logos, designs, page headers, button icons, videos, articles, blogs, forums, scripts and other service names are the trademarks of Gear Live Inc.