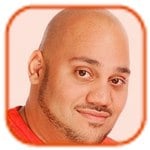 Tweet
Posted by Andru Edwards -
Categories: Internet, Music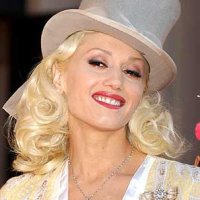 Gwen Stefani's uber-hit "Hollaback Girl" from her latest album Love. Angel. Music. Baby. has become the first song to hit 1,000,000 commercial downloads. This is certainly a milestone, and shows that people will pay for music in this day and age, although those in the know rely on Russia for their tracks. Nonetheless, Interscope Geffen Charman Jimmy Lovine stated "Gwen is one of the most forward-thinking and innovative artists in music today. That she would make history with digital downloads just emphasizes her role as a leader in so many ways for a new generation and for music. The music industry is changing and this is a major sign that digital downloading has reached the mass market and become a very significant business." Gwen added, "It's always an honor to be recognized for your music, and this is really the coolest. It's exciting to see people embrace the song and really make it part of their lives. Whether it's CDs, computers, or cellphones…it really is bananas." In recognition of reaching the milestone, Stefani will be presented with a certificate when she performs at Los Angeles' Hollywood Bowl on October 21.

Read More

| ContactMusic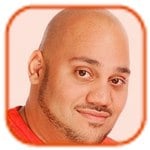 Tweet
Posted by Andru Edwards -
Categories: Corporate News, Xbox 360
Gamestop continues to the the leader in ridiculously exorbitant Xbox 360 bundles, creating something even more grandiose than the original Omega Bundle (which we are giving away over on Gear Live.) Behold, the Omega With Dell Plasma Bundle. Basically, it's everything that the regular Omega Bundle comes with - including 20 freaking games - plus a 42-inch Dell Plasma screen. The cost of entry? $4,499.68. Go ahead and take that all in. I don't think that bundle will be selling out any time soon.

Read More

| Gamestop
Read More

| Gear Live Omega Bundle Giveaway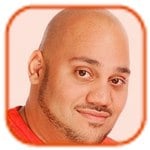 Tweet
Posted by Andru Edwards -
Categories: Internet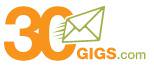 People across the Internet are excited about the new 30Gigs.com email service. Following the GMail way of doing things, users can only get into the 30Gigs service through an invitation. The company has big plans, too. According to the 30Gigs, "Our main goal is to increase our space even further, to 50 gigs, or maybe 100 as time goes on." Now, that is cool and all, but some are reporting a bit of shadyness in the companies TOS/EULA. That being said, it would certainly suck if your 30Gigs were quickly filled with spam, no?

Read More

| GigaOm
Read More

| LifeHacker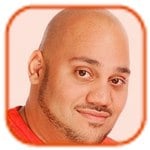 Tweet
Posted by Andru Edwards -
Categories: Mods / Hacks, Portable Audio / Video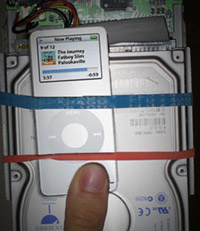 You gotta love cool mods that are both interesting and useless. We love seeing people rip things apart just to put them together in a different way just t prove that it can be done. For example, how about an iPod nano that is impossibly huge, putting 50,000 songs in your pocket
backpack? Yeah, a fully charged battery will only provide you with six minutes of play time, but is that really the point?

Read More

| iPod nano 200GB Instructions via Gizmodo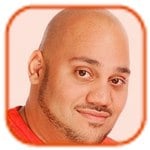 Tweet
Posted by Andru Edwards -
Categories: Household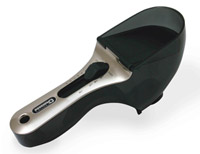 This has to be one of the greatest kitchen inventions ever conceived. The Nuscüp is an ergonomically correct measuring spoon that can be dynamically resized by moving the slide up and down with your thumb. Despite the movable part, it can be used to measure both liquids and solids, and gives you millileter, ounces, and cup sized measurement increments. What's more, there is an integrated magnet which allow it to be stored on the side of your fridge if it strikes your fancy.

Read More

| pollen design via Cool Hunting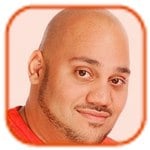 Tweet
Posted by Andru Edwards -
Categories: Cameras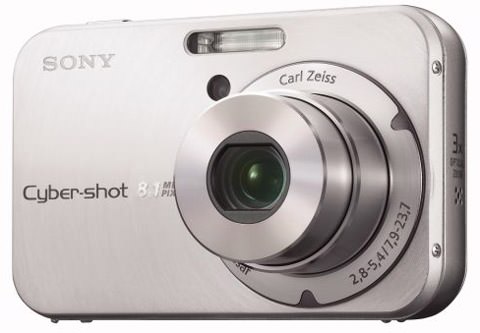 Okay, Memory Stick aside, the new Sony Cyber-shot DSC-N1 looks like a mighty fine digicam. The feature we are most excited about is the 3-inch LCD with touchscreen interface. The touchscreen is supposed to be intuitive, unlike many cameras out there with a wealth of buttons and knobs. The 8.1 megapixel Cybershot also sports a 16:9 widescreen shooting mode which optimizes images for viewing on a widescreen high definition television. Other features of note are the Carl Zeiss 3x optical and 6x digital zoom, 500 image thumbnail gallery, and Lithium Ion rechargeable battery. This one should be available in November at a price of $500.

Read More

| Digital Tech News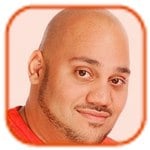 Tweet
Posted by Andru Edwards -
Categories: Home Entertainment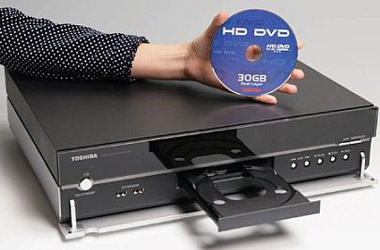 So Toshiba is showing off their HD DVD player prototype, the HD-XA1. This is pretty much an early build of what we should expect to become the first mass-market HD DVD player, scheduled to drop in Japan by the end of 2005. Of course, you can expect this one to retail at some exhorbitantly high figure. Don't sweat it just yet, as we have yet to see HD DVD movies appearing on store shelves. Still, it's cool.

Read More

| DigitalWorldTokyo
Tweet
Posted by Devin Categories: Corporate News, Internet, Wireless / WiFi

In Google's latest announcement regarding it's venture into the WiFi market, the search engine giant has submitted a plan that would cover 95% of San Francisco with free wireless Internet access. This submission is in response to the city's request for WiFi that would cover nearly all of the city, including low and middle income areas. While Google's plan has not yet been approved, an independent company estimates that such extensive coverage would cost about $10 million dollars.

Read More

| Linux Pipeline
Tweet
Posted by Devin Categories: Corporate News, Music
A 42-year-old disabled woman from Oregon is counter-suing the RIAA for deceptive business practices, electronic trespass, invasion of privacy, fraud, and violation of the Computer Fraud and Abuse Act. Tanya Andersen filed the suit recently after finding out in a letter received in February that she was being sued for illegally downloading and distributing music on the Internet. The single mother called the number listed in the letter, which was not a law firm representing the plaintiff, but instead the Settlement Support Center, an LLP allegedly set up to coerce payments from people who had been identified in suits filed by RIAA, only to find out that she had been "viewed" downloading gangsta rap at 4:24am using the login "gotenkito@kazaa.com." Ms. Andersen claims that after telling the SSC that she neither downloads music or likes gangsta rap, a representative told her that "he believed that she had not downloaded any music." He went on to explain that the Settlement Support Center and the record companies would not quit their debt collection activities because to do so would encourage other people to defend themselves against the record companies' claims. Under the provisions of the Computer Fraud and Abuse Act (18 U.S.C. § 1030) it is illegal to break into another person's private computer to spy, steal or remove private information, damage property, or cause other harm.

Read More

| Recording Industry vs. The People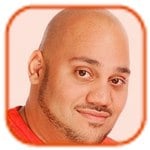 Tweet
Posted by Andru Edwards -
Categories: Cell Phones, Rumors

Motorola CEO Ed Zander is of the mindset that Apple will definitely be releasing their own smart phone. While an "iPhone" has been speculated for some time now, this is the first we have heard it from an industry insider. According to Zander, "We know that they are going to build a smart phone—it's only a matter of time." How much time is what we want to know.

Read More

| News.com
© Gear Live Inc. – User-posted content, unless source is quoted, is licensed under a Creative Commons Public Domain License. Gear Live graphics, logos, designs, page headers, button icons, videos, articles, blogs, forums, scripts and other service names are the trademarks of Gear Live Inc.