Tweet
Posted by Oscar M. Cantu Categories: Driving, Nintendo DS
Here comes another bundle from Nintendo, once again for the Nintendo DS. If you have yet to pick up a DS, it doesn't really get much better than this. For $150 USD, you get a "Hot Rod Red" Nintendo DS along with the Mario Kart DS cartridge, decals to pimp your DS, and a checkered wrist strap.

Read More

| Kotaku

Tweet
Posted by Oscar M. Cantu Categories: Corporate News, Strategy
Konami and 24 Hour Fitness have teamed up to place Dance Dance Revolution units in the Kids club while placing coupons for the Fitness club in future software packages. It's great to see video games making so much of an impact in our lives to go as far as recognizing them as good for our health. Not to mention, now it will be easier for families to work out together. Yes, it takes a game to get us out to the gym.

Read More

| Next-Gen

Tweet
Posted by Oscar M. Cantu Categories: Mods/Hacks, Portable/Mobile
John Tokash has found something very peculiar about his newly acquired (and disassembled) Game Boy Micro - a jack accessible to the faceplate that is marked "V-5" on the circuit board. Could Nintendo be planning on releasing some sort of faceplates that draw power from the Micro's battery? Not likely, as it doesn't seem that the port is powered - so why is it there?

Read More

| John Tokash's Weblog via Make

Tweet
Posted by Oscar M. Cantu Categories: Corporate News, First Person Shooters, Xbox
During X05 it was revealed that Peter Jackson of Lord of The Rings fame has joined the team that will be bringing Master Chief to the big screen. The movie is set to hit the screens in 2007 in conjunction with a rumored Halo 3 launch. Can we expect great things from Mr. Jackson in this movie just like he did with the Lord of The Rings? We can only hope. He had this to say:
"As a gaming fan, I'm excited to bring HALO's premise, action and settings to the screen with all the specificity and reality today's technology can provide," said Jackson. "Fran and I are intrigued by the unique challenges this project offers, and we're delighted to be working again with our friends at Universal, and with our new ones at Fox and Microsoft. I'm a huge fan of the game and look forward to helping it come alive on the cinema screen."
Read More

| Spong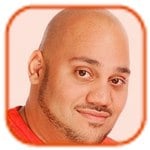 Tweet
Posted by Andru Edwards -
Categories: Nintendo DS, PSP
This is never good - be on the lookout for trojans that, once installed on your portable gaming device, will render it completely and utterly useless. On the PSP front, it appears to be a hack to allow one to play homebrew games on the unit, but take note:
Today Symantec Security Response experts identified the first Trojan that targets Sony Playstation Portable systems, Trojan.PSPBrick, as a Category 1 threat (Category 5 being the worst). As of today, there are no confirmed infections.
Sad - but Nintendo DS owners must also beware:
Try to avoid anything by the likes of r0mloader (supposedly named that way to combat piracy) or taihen (which was said to be a hentai-filled ROM). This little Trojan homebrew will reportedly wreck your DS (unless you preemptively ran FlashMe) and "affect your GBAMP firmware and/or your SuperCard Firmware," too.
So the question remains - who is doing this? Hackers with too much time on their hands? Or are representatives at Nintendo and Sony putting these out in the wild to hinder the homebrew community?
Read More

| 1Up
Read More

| Joystiq

Tweet
Posted by Chris Cardinal Categories: Music, Peripherals, Portable Audio / Video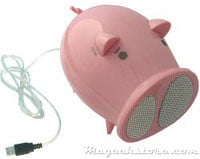 Words cannot evince the rekindling my spirit is undergoing, gazing upon the supple, roseate curves of this USB FM Radio Pig. Truly, I have not felt so urgent a calling to spend forth my hard-earned dollars as I do this very moment, full well with the knowledge that a simple $43.00 will bring me a pig to call (and name) my very own. My elation grows steadily as I learn that with each twist of its tail, the volume of my favorite terrestrial FM station will increase or decrease according to my fickle whims, each press of its ears bringing forth a new frequency. Gracefully in stock at MaGeekStore, this pig is certain to brighten up any room in which it resides.
Read More

| MaGeekStore (AV Translated) via Akihabara News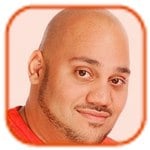 Tweet
Posted by Andru Edwards -
Categories: Software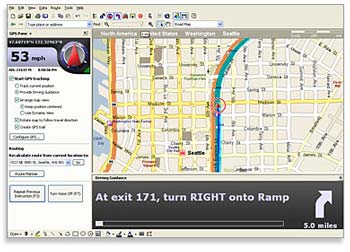 Microsoft recently announced the availability of Streets & Trips 2006 with GPS Locator. For hardcore travel or mapping buffs, this is the software to have on hand if Google Maps and Mapquest are too feature-poor for you. The new version features Voice-Prompted directions, which is nice for hands-free operation. What I like most is that the software can be cross-referenced with MSN Virtual Earth. That is sweet. The GPS Locator works on any laptop, Windows Mobile, or Windows Smartphone device. You can grab the software with GPS Locator for $129 USD, or without for just $39.95 USD.

Read More

| Streets & Trips 2006 via MobileWhack
Tweet
Posted by Devin Categories: Corporate News, Portable Audio / Video

How's this for convenience? By the time this month ends, 7-Eleven stores in Japan will be offering up iPods right along side Big Gulps and Slurpees. While the 5 different iPods the chain plans to sell won't be sitting back behind the counter next to the cigarette case, customers will be able to place an order for Apple's popular MP3 player, then return 2-3 later to pick up their new toy. I'm all for doing things the easy way, but I'm also impatient- if I'm going to have to wait 3 days for my Nano to arrive at the local 7-Eleven, I think I'd just head on down to the nearest electronics store an get it right then, no?

Read More

| MacWorld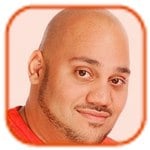 Tweet
Posted by Andru Edwards -
Categories: Corporate News, Home Entertainment
DirecTV have finally started making it known to the masses that they are dumping TiVo in favor of their own homegrown DVR unit by way of a $30 million advertising campaign.
DIRECTV, the satellite television operator, is introducing a $30 million advertising campaign on Monday to promote its highly anticipated digital video recorder.
The campaign, created by the New York office of BBDO Worldwide, is DirecTV's first widespread public effort to distance itself from TiVo. Of DirecTV's 14.7 million customers, 2.3 million now subscribe to TiVo. DirecTV, which pays TiVo a monthly fee of $1.13 per TiVo subscriber, hopes those users will switch to its own service.
Even better, the unit is free after rebate through a special promotion right now, and even results in a free DVD player as well. The HD DirecTV DVR still seems to be a DirecTiVo unit.
Read More

| DirecTV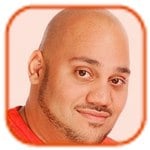 Tweet
Posted by Andru Edwards -
Categories: Household, Mods / Hacks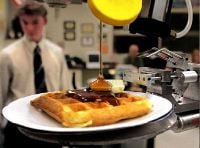 So you got me - I am a waffle lover. While they don't come close to French toast, they do destroy the pancake in overall tasty goodness. That being said, combining waffles with technology certainly does get my attention. Jesse Klein, from right here in Washington State, has shown his waffle making robot to Arlington High School (from where he recently graduated.) What's more, in addition to cooking the waffles up, the robot will slather on butter, pour on the syrup, and spray on the whipped cream as well. And people wonder why I love technology…
Read More

| HeraldNet
© Gear Live Inc. – User-posted content, unless source is quoted, is licensed under a Creative Commons Public Domain License. Gear Live graphics, logos, designs, page headers, button icons, videos, articles, blogs, forums, scripts and other service names are the trademarks of Gear Live Inc.