Find Our Latest Video Reviews on YouTube!
If you want to stay on top of all of our video reviews of the latest tech, be sure to check out and subscribe to the Gear Live YouTube channel, hosted by Andru Edwards! It's free!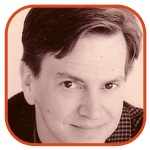 Tweet
Posted by Tom Mason Categories: Editorials, Dark Horse Comics, DC Comics, IDW Publishing,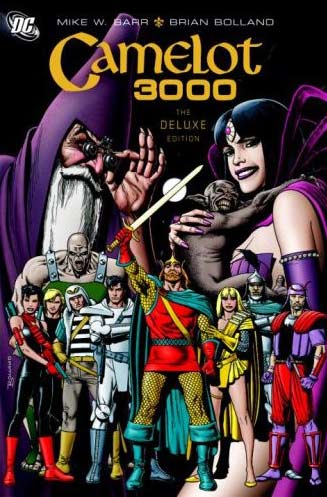 Prince William has finally picked a bride, Kate Middleton, the only girl in London without a tattoo of an old boyfriend's name or an upskirt photo on the internet. It's a terrific moment for the Royal Family and for journalists who can postpone writing about the economy for a few more months.

But now you have some hard choices to make. You're a comic book fan and a fan of the Royals. So what can you give them as the perfect wedding gift? Yes, you could get them something spectacular from Harrods, but won't the rest of England be doing that? And do they really need a new toaster or some monogrammed tea cozies?

You can't go wrong with comics. It's the universal language, especially if your universe's language is in the US, Canada, Australia and the UK. So don't panic. Here are some friendly comic book choices. Pick the right gift and you might even get a knighthood. Apparently they give them out like tiny Cadburys at Halloween.

King Aroo (Library of American Comics/IDW): The comical and fantastical adventures of a different kind of king, by the acclaimed cartoonist Jack Kent. Dean Mullaney and his crew have put together an awesome book that both Royals can enjoy while their bodyguard reads it to them.
Click to continue reading Comic Book Gift Suggestions For Prince William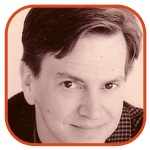 Tweet
Posted by Tom Mason Categories: Editorials, IDW Publishing,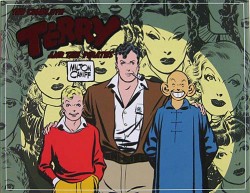 Writer, Marketer and all-around Good Guy Beau Smith has been announced as the new Director of Marketing for IDW's Library of American Comics imprint. LOAC's Creative Director is Dean Mullaney and it's not the first time these two have worked together; Beau was Marketing Director for Dean's Eclipse Comics back in the 1980s.
The Library of American Comics specializes in archival reprints of some of the best comic strips ever, including Dick Tracy, Terry and the Pirates, Rip Kirby, Bringing Up Father, Little Orphan Annie, King Aroo, Bloom County, The Family Circus, Li'l Abner, and Archie. They've even won a couple of Eisner Awards for their quality work. I love their Noel Sickles book and I can't wait for the one on Alex Toth.
Click to continue reading Comic Book Jobs: Beau Smith Gets Library Card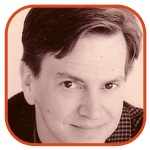 Tweet
Posted by Tom Mason Categories: Editorials, Reviews, IDW Publishing,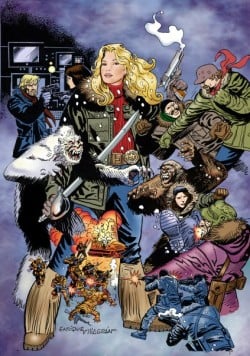 What do Bigfoot, Vampire Nation, Yeti, and Russian Immortals have in common? They're all appearing with Wynonna Earp in Beau Smith's upcoming original graphic novel, Wynonna Earp: The Yeti Wars illustrated by Enrique Villigran, and published by IDW.
All I can say is "about damn time." You can quote me.
Wynonna Earp is, in case you haven't guessed, related to ol' Wyatt himself. She's a US Covert Marshal, only instead of hunting bank robbers and "hoss thieves" like her famous relative, she's after more dangerous, contemporary game: Paranormal lawbreakers. As Beau says, "There's nothing normal about paranormal crime."
In this all new graphic novel, debuting in December, Beau and Enrique are dropping Wynonna into the middle of a "paranormal range war" between Russian Immortals and the Vampire Nation. Beau clarifies, "There are four Bigfoot in this book as well as a tribe of Yeti, The Vampire Nation, A Consortium of Immortals and a Mad Scientist that likes to splice animal and human DNA. How's that for a Monster kitchen sink?"
Click to continue reading Wynonna Earp Is Coming Back!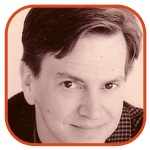 Tweet
Posted by Tom Mason Categories: Editorials, IDW Publishing,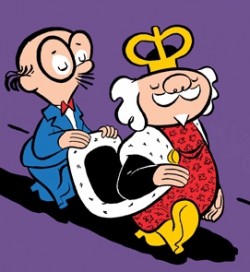 If you've been looking for a comic book job that allows you to wallow in a pile of numbers or computer technology, well, this is your lucky day.
IDW is looking for a temporary staff person in their accounting department.
IDW is one of the cooler comic book companies and they describe themselves as "a leader in the horror, action, and sci-fi genres." They're the home for CSI: Crime Scene Investigation, Star Trek, Transformers and Doctor Who, to name just a few. They also publish Dean Mullaney's Library of American Comics titles that makes me the happiest nerd in the neighborhood.
This is a temporary staff position, a minimum of three months in their San Diego offices, but could turn into something else over time.
Click to continue reading Comic Book Jobs: IDW and Diamond Comic Distributors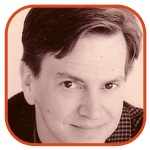 Tweet
Posted by Tom Mason Categories: Conventions, Reviews, IDW Publishing,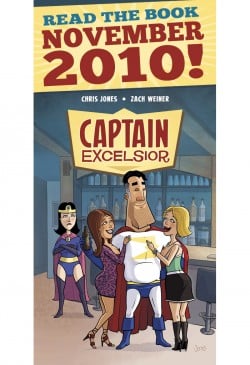 Captain Excelsior is a webcomic that I discovered late. I met Zach Weiner at the 2008 San Diego Con and he gave me an ashcan of his webcomic Saturday Morning Breakfast Cereal he was handing out. That led me to his website which had a link to Excelsior. See how this whole "internet thing" works?
Captain Excelsior was almost completed by then so I went back to page 1 and read through the previous installments all in one sitting. Created by Weiner and illustrated by Chris Jones (artist on Grumps), the series is about Captain Excelsior, a super-hero who's having some issues.
One of his sons has no super powers, another might be gay, his high-strung daughter can't find a date for the prom and she kills people when she gets angry, his ex-wife is getting remarried and he's having trouble navigating the dating world because, well, he's a doofus. He's a better super-hero than he is a father, but he'd have to be: he's a terrible father.
Click to continue reading Comic Con International 2010: Zach Weiner And Chris Jones
Read More

| Captain Excelsior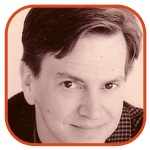 Tweet
Posted by Tom Mason Categories: Reviews, Television, IDW Publishing,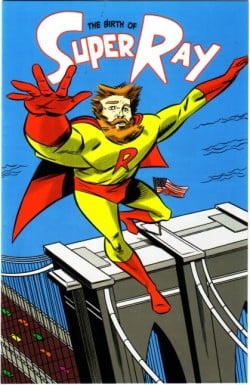 One of the things I enjoy most about the San Diego Comic Con is that I can always find stuff I didn't know existed before I trundled down an aisle and stumbled across it.
The Birth Of Super Ray was one of those. Created by Jonathan Ames and Dean Haspiel, and published by IDW, the black-and-white, 8 1/2 x 5 1/2 inch, ashcan-sized delight ties into Ames' TV series, Bored To Death on HBO. You know, the one with Zach Galifianakis, Ted Danson and Jason Schwartzman.
The Birth Of Super Ray stars a stylized Galifianakis as a guy who - thanks to a subway accident - inadvertently becomes Super Ray, a character that the Galifianakis character created as a webcomic. Now, Super Ray has "a great responsibility to guard and protect Brooklyn." The Birth of Super Ray is a fun, silly comic; a great freebie to drop into my bag as I made the rounds. My only "complaint" is that the whole thing wasn't in color. The cover coloring is so awesome, I'd've liked to have seen it throughout.
If you missed your copy, you can download it from the HBO website.
[Artwork: Cover to The Birth of Super Ray, © HBO]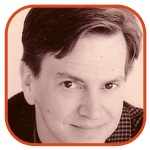 Tweet
Posted by Tom Mason Categories: Editorials, Interviews, Reviews, IDW Publishing,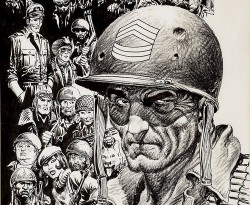 Welcome to the weekend on the internet. Let's get it started with Mr. Joe Kubert.
I had the pleasure of working for a company that published one of Mr. Kubert's books (Abraham Stone) and got to hang out with him a little at Comic Con International one year. Just a great, great guy, as well as a fantastic artist. Marty Pedler at Bookslut has a new interview with him, and if you haven't read it yet, get over there. Here's a little snip: "I still feel that if it's not a children's medium, it's at least a young person's medium—despite the fact that the average person who reads comic books is now, I'm told, probably in their early twenties. Maybe it's because I'm an old fogey, I don't know, but I still feel a little strange and awkward when I see stuff that's so blatantly sexual."
Click to continue reading Weekend Reading: Star Wars, Star Trek, Scooby Doo and Joe Kubert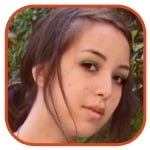 Tweet
Posted by Robin Paulson Categories: IDW Publishing,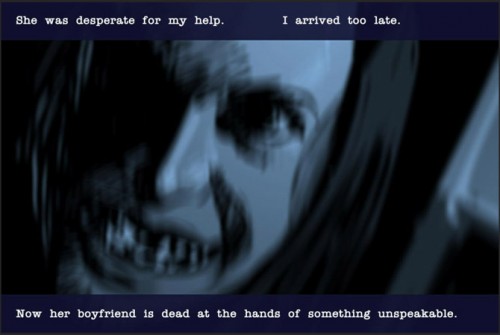 For movie-goers who were still intrigued at the end of Paranormal Activity, IDW has offered up a comic book intended to provide some answers as to what happened after the film.
Titled Paranormal Activity: The Search For Katie, A Case Study by Dr. Johann Averys DMN, you won't be able to get this comic at your local shop—IDW released the story exclusively for the iPhone and iPod Touch. This marks the first comic that IDW has published exclusively via digital means.
(Spoilers after the jump)
Click to continue reading IDW Releases Paranormal Activity Comic on iPhone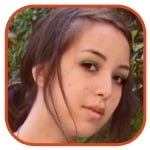 Tweet
Posted by Robin Paulson Categories: Interviews, IDW Publishing,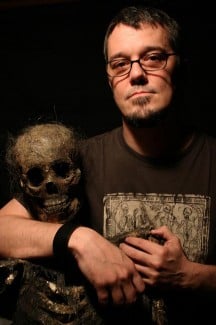 Steve Niles is a self-proclaimed horror addict. Then again, judging by his books 30 Days of Night, Criminal Macabre, and Freaks of the Heartland, it's not that difficult to spot.
Taking time out of his Halloween festivities to write about his horror heroes, Niles credits I Am Legend author Richard Matheson as well as directors George A. Romero and John Carpenter among his leading inspirations.
"John Carpenter hardly has to be introduced, let alone explained, but for those of you out there who are unaware of his work go out right now and rent or buy the original Halloween and (John Carpenter's) The Thing and see how horror is done. These two movies made on very different budgets hit every beat of what makes great horror."
Wait a second—does that mean I ought to skip over David Slade's $30 million adaptation of 30 Days of Night when I'm perusing Netflix?
Best of all, Niles lets us in on the most notable secret of all: how to become a sought-after comic book creator in Hollywood.
Click to continue reading The Key to Becoming Steve Niles
Read More

| MTV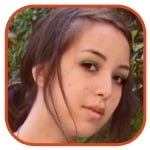 Tweet
Posted by Robin Paulson Categories: Editorials, IDW Publishing,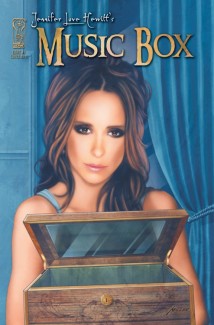 You know that the comic book world is getting its share of rape and sodomy when celebrities like Jennifer Love Hewitt are branching out into the industry. I suppose we have Hollywood and San Diego Comic Con to thank for that, eh?
The Ghost Whisperer starlet teamed up with IDW to create her comic book, The Music Box. Wow, so alluring, Jennifer.
What makes it even better is the fact that she has slapped her face on the cover of it (as I have not yet had the pleasure of reading the comic, she may also be the heroine—I don't know), as if to say, "Even though you typical comic book consumers will walk right past my series (which is incidentally about a lame music box), I'll plaster my good looks on it to make you at least give it a second glance."
If you're feeling up to the challenge of reading a seemingly-unbearable story, the issue is in stands as of yesterday, October 28th.
Read More

| NBC

© Gear Live Inc. – User-posted content, unless source is quoted, is licensed under a Creative Commons Public Domain License. Gear Live graphics, logos, designs, page headers, button icons, videos, articles, blogs, forums, scripts and other service names are the trademarks of Gear Live Inc.