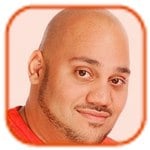 Tweet
Posted by Andru Edwards Categories: Collaborations, Gossip, Country, Hip-Hop & Rap, Pop,
Miranda Lambert wants to duet with Beyonce.
The country star's ideal team up would be with the "Single Ladies" star, as she's blown away by her vocal abilities. When asked about her dream duet, she replied, "Beyonce! I've seen her in concert five times."
However, for her new record, Platinum, the "Automatic" singer was very happy to sing with fellow country beauty Carrie Underwood on "Something Bad." She explained, "I sent her a rambling email asking her to do it. I figured she'd think I was crazy, but she wrote straight back saying she was in. I was so nervous the day she ended up coming to the studio. We ended up having a blast."
The 30-year-old singer also sings about putting on weight in the track "Gravity's A B****," but says she wrote the track to stay ahead of the game: "My fans expect me to lay it all out! I've always been happy with myself. But when I hit 30 I thought, it's not getting easier. So I chose to get ahead of it. There's still nothing I love more than a bag of Cheetos though."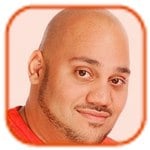 Tweet
Posted by Andru Edwards Categories: Upcoming Releases, Videos, Rock,
Morrissey appears with Pamela Anderson in a spoken word video for his latest song "Earth Is The Loneliest Planet."
The singer, who will release his new album World Peace Is None Of Your Business on July 14, has unveiled the video for his latest single from the LP exclusively on NME.com. The companion film, directed by Natalie Johns, features lyric narration while Morrissey and Pamela admire the Hollywood sunset standing on the roof of the Capitol Tower in Los Angeles.
Click to continue reading Morrissey and Pamela Anderson in New Video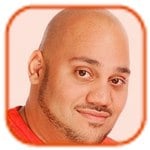 Tweet
Posted by Andru Edwards Categories: Gossip, Industry News, Rumors, Pop, Sales,
Lady Gaga wants Justin Bieber's manager to help save her career.
The "Do What U Want" hitmaker is considering getting help from Scooter Braun, who helped Justin to become a global superstar, after being left disappointed by the sales of her last album Artpop, while her latest track "G.U.Y." didn't even made the American Top 40.
"If anyone can help Gaga now it's Scooter. He's one of the smartest blokes in the music industry and made Bieber into the biggest pop star on the planet. There are a few options for her but Scooter is one of them," a source said.
The 28-year-old singer parted ways with her former manager Troy Carter last year citing "creative differences" and she hired Bobby Campbell, who used to work for her original team.
Click to continue reading Lady Gaga to Call in Bieber's Manager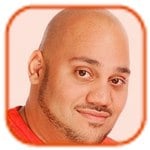 Tweet
Posted by Andru Edwards Categories: Artist News, Industry News,
Dr. Dre has secured a deal to sell his Beats Music business to Apple for $3 billion, making him the richest artist in hip-hop.
The co-founder, who launched the headphones and streaming service with friend Jimmy Lovine, will leave Interscope, which he founded, to work with Apple alongside his business partner.
"I've always known in my heart that Beats belonged with Apple. The idea when we started the company was inspired by Apple's unmatched ability to marry culture and technology. Apple's deep commitment to music fans, artists, songwriters and the music industry is something special," Dre said, according to NME.com.
Dre could be set to become hip-hop's first billionaire after Apple announced they will buy the business for $2.6 billion, as well as spending $400 million "that will vest over time." Talking about the deal, which has been rumored for weeks, Apple's CEO Tim Cook said, "Music is such an important part of all of our lives and holds a special place within our hearts at Apple. That's why we have kept investing in music and are bringing together these extraordinary teams so we can continue to create the most innovative music products and services in the world."
Click to continue reading Dr. Dre Sells Beats for $3 Billion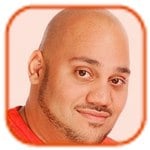 Tweet
Posted by Andru Edwards Categories: Artist News, Upcoming Releases, Alternative, Rock,
Chris Martin doesn't care that people think Coldplay isn't "cool."
The "Magic" singer admits the group - also made up of Johnny Buckland, Guy Berryman and Will Champion - have never been seen as fashionable but after scoring the fastest-selling album of 2014 with Ghost Stories, they have proved they have longevity.
"We have never been the coolest thing or the most fashionable thing. Well, maybe for a period. It just feels like we're able to keep rolling and no-one really notices. I feel like every day we're given is a real blessing. I could not have asked for a more dreamy job," Chris, 37, said.
Although the band have had repeated success and toured the world, they realize that Coldplay may not last forever, according to the Daily Star newspaper. "If we're in that place in 10 years, that's amazing. But if we're not, that's okay," Chris said.
Click to continue reading Chris Martin: I Don't Care That Coldplay Isn't Cool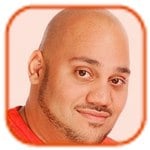 Tweet
Posted by Andru Edwards Categories: Artist News, Rock, New Releases,
Christopher Lee has released a heavy metal album to celebrate his 92nd birthday.
The legendary actor reached the enviable age yesterday, and to mark the special occasion has brought out Metal Knight, a seven track collection which features two covers from the Man Of La Mancha musical which is based on the fictional character Don Quixote.
Speaking about the inspiration for the LP, Lee revealed, "As far as I am concerned, Don Quixote is the most metal fictional character that I know. Single-handed, he is trying to change the world, regardless of any personal consequences. It is a wonderful character to sing."
Lee - who is famous for his portrayal of Count Dracula in several Hammer Horror films and roles in the Star Wars and Lord of the Rings franchises - has posted a video on YouTube in which he explains the motivation for the tracks with of the featured songs being a metal cover of Frank Sinatra classic "My Way."
Click to continue reading Christopher Lee Releases Metal Abum to Celebrate 92nd Birthday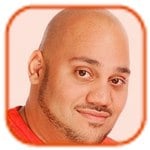 Tweet
Posted by Andru Edwards Categories: Artist News, Gossip, Rock,
Kings of Leon are closer after hitting rock bottom in 2011.
The "Sex on Fire" hitmakers were forced to take a year long break due to exhaustion, coupled with rumors frontman Caleb Followill was drinking too much, and the family band believe their time out of the limelight has made them stronger.
During an interview with Fearne Cotton on UK station BBC Radio 1, Caleb said, "We're brothers and that's never going to change. We'll always have moments where we don't see eye-to-eye but I think it made us realize how much we love what we're doing. How blessed we are. I think it made us closer."
Click to continue reading Kings of Leon Are Closer after Their Meltdown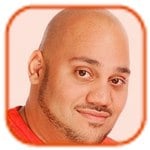 Tweet
Posted by Andru Edwards Categories: Artist News, Collaborations, Upcoming Releases, Rock,
Queen will release new tracks featuring Freddie Mercury singing later this year.
The legendary "We Will Rock You" band's frontman died in 1991, but drummer Roger Taylor and guitarist Brian May have since carried on with the group and are currently putting together a new album including recordings made with Freddie before he passed away.
"We found a few more tracks with Freddie singing and all of us playing and they are quite beautiful. It is a compilation but will have this material that nobody in the world has ever heard. I think people will really enjoy it," Brian told the BBC.
The musician added the material comes from when they band were at their height and will most likely be called Queen Forever: "Most of it comes from the 80s when we were in full flight. It is quite emotional. It is the big, big ballads and the big, big epic sound. It wouldn't have been if we hadn't have done this restoration job. We had to start from scratch because we only had scraps. But knowing how it would have happened if we had finished it, I can sit there and make it happen with modern technology."
Click to continue reading Queen Releasing New Songs with Freddie Mercury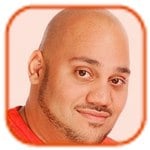 Tweet
Posted by Andru Edwards Categories: Concerts / Tours, Country, Pop,
Taylor Swift has canceled her upcoming concert in Thailand due to the political unrest in the country.
The "I Knew You Were Trouble" singer was due to perform in Bangkok on June 9 but has decided to pull the plug on the show now the Far East nation is under military rule following the army's coup last week.
Taylor, 24, took to Twitter to express her regret over the canceled concert, tweeting, "I'm sending my love to the fans in Thailand. I'm so sad about the concert being canceled."
Concert promoter BEC-Tero posted a statement on its website confirming that Taylor would not be appearing in Bangkok. The statement revealed that "due to recent events in Thailand" the musician would not be coming to Bangkok but it was "a difficult decision for all parties."
The next stop on Taylor's Red Tour is the Mercedes-Benz Arena in Shanghai, China, on May 30.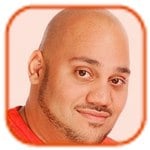 Tweet
Posted by Andru Edwards Categories: Music Videos, Videos, Electronic, New Releases,
Idris Elba has directed a new short film for a track produced by Dutch DJ R3hab.
The actor chose to work on the promo for the song "Unstoppable," featuring Eva Simons, which will be included on the Pepsi Max Beats of the Beautiful Game album to celebrate the World Cup this year, because he loved the idea of being unstoppable. Idris, who has also achieved success as a DJ, said, "When I first heard the song I really loved the idea of being unstoppable ... it's self belief, its someone that just says, 'Guess what? I can do anything I want to do.'"
The six-minute video (seen after the jump) is set in the 1970s and features a group of teenagers on a school bus, outlining "the nerd," "the lads" and "the popular girls," who are all in different social circles. The promo tackles bullying and eventually shows the school nerd throwing away his glasses, standing up for himself and showing off his skills in a game of football as the girls watch one.
Click to continue reading Idris Elba Directs Short Film for New Song
© Gear Live Media, LLC. 2007 – User-posted content, unless source is quoted, is licensed under a Creative Commons Public Domain License. Gear Live graphics, logos, designs, page headers, button icons, videos, articles, blogs, forums, scripts and other service names are the trademarks of Gear Live Inc.