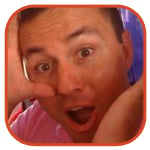 Tweet
Posted by Seth Combs Categories: Upcoming Releases, Rock,
Axl Rose is back! Well, actually, disregard the image because he really doesn't look like this anymore. Think a transformation along the lines of Danny Bonaduce from his days in the Partridge Family to the mess he was on Breaking Bonaduce. His current looks, though, are pointless because he still sounds incredible.
It's been 17 years since the last Guns N' Roses album. In that time, they've been very disciplined about getting the next album out. We know it's hard to believe, but they've spent 10 years in the studio and over $15 million dollars on getting Chinese Democracy completed. You'll be able to grab the new Guns N' Roses album on November 23rd,
Judging from the first single off the album, also named Chinese Democracy, this album is well worth the wait. Listen to the Chinese Democracy single, and let us know what you think in the comments.
Now…when is Detox coming out?
Read More

|
Q1043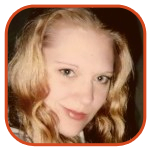 Tweet
Posted by K.C. Morgan Categories: Upcoming Releases, Pop, R&B / Soul,
"I have someone else that takes over when it's time for me to work and when I'm on stage, this alter ego that I've created that kind of protects me and who I really am," explained Beyonce Knowles, singing superstar and movie maven.
Who is this alter ego, this doppelganger who looks like Beyonce but acts provocative? From now on, you can just call Mrs. Jay-Z Sasha Fierce. Her new album "I Am…Sasha Fierce" debuts November 18 and the ad campaign has already begun among a blitz of public relations ops and even a weird MySpace page.
"Sasha Fierce is the fun, more sensual, more aggressive, more outspoken side and more glamorous side that comes out when I'm working and when I'm on the stage," Knowles explained…or should I just call her Sasha? View the Sasha Fierce MySpace page for your opportunity to win a personal message and gift bag worth $500.
Is all this just about her new album…or is Beyonce really undergoing a name change?
Read More

|
Yahoo News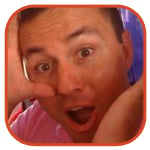 Tweet
Posted by Seth Combs Categories: Leaks, Upcoming Releases, Hip-Hop & Rap, Free Music Downloads,
I'm not going to say it's hard to be Kanye West, but when you listen to the two released tracks from his upcoming album 808s & Heartbreak, you feel something. From the sound of these tracks, I'm going to say this album is going to be unlike any other in his collection. The release of this album is already unique with a listening party involving Italian designer Vanessa Beecroft, an LA gallery, and 40 naked women (sorry, no photos.)
The first single, "Love Lockdown," has Kanye using Auto-Tune technology, diving deep into his heart about the hardships of love. Now, he comes out with "Heartless," which delves into even deeper, darker places. With a brooding beat and lyrics like, "somewhere far along this road, he lost his soul, to a woman so heartless", it's like an Auto-Tune freight train of pain, sorrow and heartache that will run you over. Feel it for yourself by downloading the track.
Don't say we didn't warn you.
Read More

|
Fader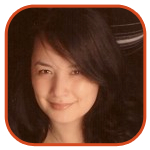 Tweet
Posted by Veronica Santiago Categories: Concerts / Tours, Pop,
Score another one for the Disney network. Just over a week after debuting Britney's new video, it's being reported that ABC will also be hosting Spears' return concert.
According to the New York Post, the pop star will be hitting New York City's Bryant Park on December 2. The Good Morning America appearance - which happens on the singer's 27th birthday - will air on the same day the new album, Circus, drops.
While any Britney appearance would be highly-anticipated, this winter concert carries extreme significance. The morning show gig will be the first time Spears has sung (or lip-synched) in public since her 2007 MTV spectacle. The GMA event will also help kick off the tour reportedly set for next spring.
Click to continue reading Britney Spears Schedules Good Morning America Concert
Read More

|
New York Post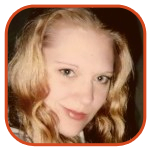 Tweet
Posted by K.C. Morgan Categories: Upcoming Releases, Hip-Hop & Rap,
Just when you thought Eminem was well off the rap radar, the former superstar is in the spotlight again. His "I'm Having a Relapse" is making the rounds of the Internet, there's talk of a possible new tour…and he's even got a book coming out.
I know what you're thinking - does it carry a parental warning? Can the rapper who can't get through a ditty without dropping the "f-bomb" several times really compose a coherent literary sentence? According to early reviews, the memoir is a rather poignant look at the life of this poor kid-turned celebrity.
The book, "The Way I Am" details the childhood and growing years of Marshall Bruce Mathers III (better known as Slim Shady, Eminem and "that white guy who raps"). The 200 pages of the book are stuffed with text and never-before-publicly-seen pictures that take fans inside the hard life of this celeb.
The tome's prologue offers some insight into where Eminem has been hiding since 2006, when the death of his best friend Deshaun Holton (rapper Proof) caused him to leave the limelight. "After he passed, it was a year before I could really do anything normally again," the book explains. "It was tough for me to even get out of bed, and I had days when I couldn't walk, let alone write a rhyme."
Proof, also a Detroit denizen, helped get Slim Shady into the city's scene.
The book actually holds back little. Eminem recounts his drug abuse problems, how he invented the character Slim Shady and even his love life. It hits shelves tomorrow, conveniently close to the time when his latest album, Relapse, will debut (which will be some time before the year 2008 is over).
Read More

|
Yahoo News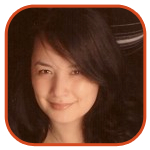 Tweet
Posted by Veronica Santiago Categories: Videos, Country,
What does a country superstar do when she's not performing on stage? Well, Taylor Swift's apparently just like any other 18-year-old. When she's not being dumped over the phone, she's talking to cats, fighting with her brother or lip-synching to someone else's music. (In this case, Swift is mouthing the words to Katy Perry's "Hot N Cold.")
Click to continue reading Taylor Swift Creates Her Own Behind the Scenes Video
Read More

|
People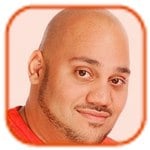 Tweet
Posted by Andru Edwards Categories: Rumors, Videos, Hip-Hop & Rap,
It's been years since we heard from rap superstar Eminem, but just as quickly as he disappeared from the scene four years ago, talk of his return is taking over at the water cooler of hip hop. His last original album was Encore (iTunes), back in 2004. A year later he released a greatest hits album, Curtain Call, with no new material on it. Then in 2006 he led a project called The Re-Up, but again, his lyrical contributions were sparse. Just when we were about to write off Slim Shady, we got word that he was going to be dropping an album by the end of the year. We figured that was near impossible, so we didn't report on it. Then, out of nowhere, everywhere we turned we were reading quotes from Eminem himself, saying he has been back in the studio, and is aiming at getting his album, Relapse, out the door before the end of 2008. That means sometime in the next 9 weeks or so.
A taster track, "I'm Having a Relapse", has already been leaked to the Internet, and is featured in the video above. Do be aware that there is some offensive language in the track. Rumor has it that Dr. Dre is producing most of the album (which likely explains the delay in his album, Detox,) and if that is the case, then we can likely expect a return to the roots of The Slim Shady LP (iTunes) and The Marshall Mathers LP (iTunes), both runaway hits. 50 Cent is also reportedly working with Eminem on the album as well. Hopefully, we'll find out if Em is truly back again before Christmas.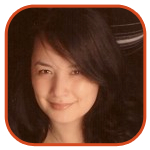 Tweet
Posted by Veronica Santiago Categories: Music Videos, Pop,
In case you weren't planted in front of the Disney Channel yesterday, here's your chance to watch the official video for "Lovebug."
The Jonas Brothers clip - the latest for their A Little Big Longer album - features actors Camilla Belle (10,000 BC) and Josh Boswell in a period love story. (Those who are old enough to remember the '80s might feel like they are watching Elton John's "I Guess That's Why They Call It the Blues.")
After the jump, you can see the trio briefly talk about the making of the video.
Click to continue reading Watch the Official Video for Jonas Brothers' Lovebug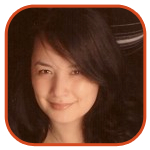 Tweet
Posted by Veronica Santiago Categories: Awards, Performances, Country,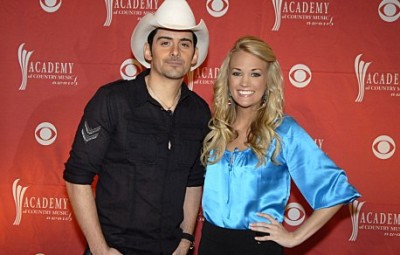 As expected, next month's CMA Awards will once again be a star-studded affair. Just last week, it was announced that performers from the world of rock and reggae would also join the 42nd annual event.
Here are the names that have been announced so far for Country Music's Biggest Night:
Trace Adkins
Brooks & Dunn
Kenny Chesney and The Wailers
The Eagles
Alan Jackson
Click to continue reading Performers Announced for the 42nd Annual CMA Awards
Read More

|
Futon Critic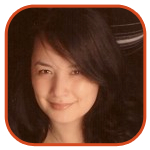 Tweet
Posted by Veronica Santiago Categories: Concerts / Tours, Videos, Pop, Rock,
In some MTV performances, it's the lead singer's intention to end up on the ground. (Remember Madonna's classic Like a Virgin number?) Unfortunately, that was not the case for Katy Perry last night.
At yesterday's MTV Latin America bash, the "I Kissed a Girl" singer gave the foreign audience something to remember the American by. Perry - who coincidentally used a cake as a prop like Madonna - thought it would be entertaining to dive into the large dessert at the end of her song. Unfortunately for her, the entertainment she provided was clearly unscripted.
The embarrassment begins around the :20 mark.
© Gear Live Media, LLC. 2007 – User-posted content, unless source is quoted, is licensed under a Creative Commons Public Domain License. Gear Live graphics, logos, designs, page headers, button icons, videos, articles, blogs, forums, scripts and other service names are the trademarks of Gear Live Inc.