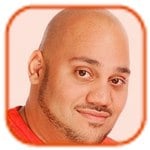 Posted by Andru Edwards Categories: Upcoming Releases, Videos, Rock,
Morrissey appears with Pamela Anderson in a spoken word video for his latest song "Earth Is The Loneliest Planet."
The singer, who will release his new album World Peace Is None Of Your Business on July 14, has unveiled the video for his latest single from the LP exclusively on NME.com. The companion film, directed by Natalie Johns, features lyric narration while Morrissey and Pamela admire the Hollywood sunset standing on the roof of the Capitol Tower in Los Angeles.
Click to continue reading Morrissey and Pamela Anderson in New Video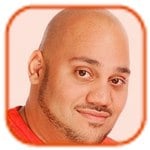 Posted by Andru Edwards Categories: Music Videos, Videos, Electronic, New Releases,
Idris Elba has directed a new short film for a track produced by Dutch DJ R3hab.
The actor chose to work on the promo for the song "Unstoppable," featuring Eva Simons, which will be included on the Pepsi Max Beats of the Beautiful Game album to celebrate the World Cup this year, because he loved the idea of being unstoppable. Idris, who has also achieved success as a DJ, said, "When I first heard the song I really loved the idea of being unstoppable ... it's self belief, its someone that just says, 'Guess what? I can do anything I want to do.'"
The six-minute video (seen after the jump) is set in the 1970s and features a group of teenagers on a school bus, outlining "the nerd," "the lads" and "the popular girls," who are all in different social circles. The promo tackles bullying and eventually shows the school nerd throwing away his glasses, standing up for himself and showing off his skills in a game of football as the girls watch one.
Click to continue reading Idris Elba Directs Short Film for New Song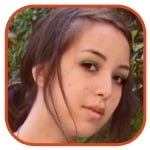 Posted by Robin Paulson Categories: Artist News, Upcoming Releases, Videos, Pop,
Lana Del Rey has spilled the beans (by accident!) about the release date for her upcoming album, Ultra-Violence.
While signing autographs and chatting with fans, Lana was caught off guard when one of them armed with a camera asks her, "When is your album coming out?" To which she answers, ""It's coming out soon... May 1st." The woman behind the camera responds, "May 1st? Has that date been announced? This is the first time we're hearing that date." The singer then realizes that she's being filmed, smiling, she exclaims, "What - is that on video?" She quickly tries to save herself by simply saying, "I think so," when the surrounding fans ask her for confirmation of the date.
Click to continue reading Lana Del Rey Leaks 'Ultra-Violence' Release Date
Read More

| Huffington Post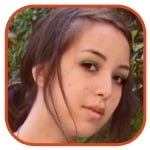 Posted by Robin Paulson Categories: Performances, Videos, Covers, Rock,
Is Prince William our next big rock star? A video documenting the royal's trio act with Taylor Swift and Bon Jovi (seen after the jump!) performing "Livin' on a Prayer" might convince you if you're actually having a hard time imagining it.
Swift and Bon Jovi were present at the UK's Winter Whites Gala held at Kensington Palace for a fundraiser in aid of the Centerpoint charity. Although Swift performed a song about palaces and princes in a palace with a prince - "Love Story" - folks in attendance were in for a huge surprise when Bon Jovi took the stage, encouraging the British royals' newest father to join him on stage. At first hesitant, Prince William hinted that he'd only agree if Swift would join in - to which she easily obliged (who wouldn't get the opportunity to sing alongside a real-life prince and a living musical legend?).
Click to continue reading Taylor Swift, Prince William Rock Out with Bon Jovi
Read More

| Daily Mail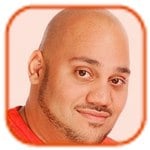 Posted by Andru Edwards Categories: Music Videos, Hip-Hop & Rap,
Seth Rogen and James Franco have recreated Kanye West's "Bound 2" video.
The pair have remade the raunchy clip - which sees Kanye riding a motorbike while straddled by his topless fiancee, Kim Kardashian - shot-for-shot and re-titled it "Bound 3." In the new version, Seth plays the role of Kim, and dry humps James - wearing a tie-dye T-shirt - as they ride in front of a desert backdrop.
Click to continue reading Seth Rogen, James Franco Recreate Kanye's New Video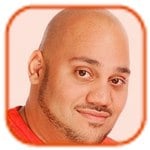 Posted by Andru Edwards Categories: Music Videos, Videos, Pop, New Releases,
Katy Perry has unveiled the new video for "Unconditionally." The 29-year-old star - who is currently in a relationship with guitarist John Mayer - released the clip for the second single from her third studio album Prism today.
The brunette beauty worked with Brent Bonacorso on the video, which includes scenes showing her crouching in the snow, standing alone in the centre of a room full of people, wearing period drama-style clothing and even a scene where she holds a brown owl. Katy is also hit by a car in a dramatic scene, which is meant to show her enduring physical pain as a metaphor for unconditional love.
Click to continue reading Katy Perry Unveils "Unconditionally" Video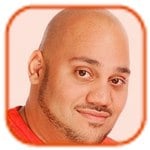 Posted by Andru Edwards Categories: Gossip, Music Videos, Pop, New Releases,
Lily Allen has hit back at music industry double standards in her comeback song, "Hard Out Here."
The 28-year-old pop star has re-emerged after a four-year hiatus from music and taken aim at the way female singers are treated compared to their male counterparts in the lyrics and music video for her new single.
The video (seen after the jump) sees Lily - who has had two children, 23-month-old Ethel and 10-month-old Marnie in recent years - undergo liposuction at the behest of her manager in order to look thin and glamorous after her break from music. Elsewhere in the clip, the singer mocks raunchy music videos as a troupe of scantily clad dancers writhe around behind her, pour champagne over their breasts and shake their posteriors.
Lily also appears to poke fun at singer Miley Cyrus as she attempts to twerk. The song's lyrics, meanwhile, see the sharp-tongued songstress point out the sexist double standards in the music industry: "If I talk about my sex life, you'll call me a s**t / When boys be talking about their bitches, no one's making a fuss." Later in the chorus, she blasts, "Forget your balls and grow a pair of t*ts / It's hard, it's hard out here for a bitch."
Click to continue reading Lily Allen Slams Double Standards in Comeback Song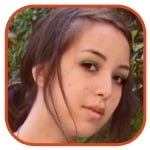 Posted by Robin Paulson Categories: Performances, Videos, Alternative, Covers, Pop,
With her controversial award show performances and shocking fashions, it's easy to forget that Miley Cyrus can actually sing.
The former Disney star covered Lana Del Rey's "Summertime Sadness" for BBC Radio 1, putting a slight country pop spin to the tune. Although Cyrus sounds great on the track, it would've been nice to hear her stray a little farther from Del Rey's original version of the song. Hopefully Del Rey inspires her new work - it's definitely more interesting to hear her belting out notes like this compared to her current material!
Read More

| Vulture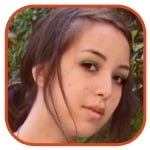 Posted by Robin Paulson Categories: Videos, Pop,
In the spirit of Halloween, Britney Spears teamed up with British TV personality Nick Grimshaw to put out the above video, "It's Britney Witch!" (in case you've forgotten about her colorful lyrics, the title is a play on the first line from her "Gimme More" song).
Short and sweet, the pop star recites the opening lines from Michael Jackson's legendary "Thriller" video in a faux-British accent while propped against various "spooky" green screen backdrops. Although it's quite silly, it's great to see Britney enjoying herself (I mean, have you seen any of her interviews over the past few years?) and not feeling obligated to be sexy.
Read More

| Jezebel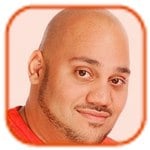 Posted by Andru Edwards Categories: Upcoming Releases, Videos, Hip-Hop & Rap,
WARNING: The above video contains explicit language and graphic violence.
Scott Disick gives a disturbing debut acting performance in Kanye West's album promo.
The Keeping Up with the Kardashians star - who dates Kanye's girlfriend Kim's older sister Kourtney Kardashian - channels Christian Bale's American Psycho role as Patrick Bateman in the short video teaser for the rapper's new record Yeezus. He appears alongside Kim's best friend Jonathan Cheban, who takes on Jared Leto's character Paul Allen in Kanye's spoof video.
Click to continue reading Scott Disick Goes 'Psycho' in Kanye's 'Yeezus' Promo
© Gear Live Media, LLC. 2007 – User-posted content, unless source is quoted, is licensed under a Creative Commons Public Domain License. Gear Live graphics, logos, designs, page headers, button icons, videos, articles, blogs, forums, scripts and other service names are the trademarks of Gear Live Inc.