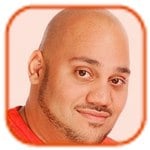 Posted by Andru Edwards Categories: Artist News, Gossip, Hip-Hop & Rap,
Iggy Azalea has blasted her critics for doing nothing with their lives.
The "Fancy" hitmaker, who was bombarded with a stream of negative comments from Nicki Minaj's fans, slammed her haters in a series of angry posts on Twitter yesterday, and also hit back at her own supporters for participating in "disgusting fan wars."
"Just remember while your all at home online cracking jokes about artists etc that Most of you have done NOTHING. NOTHING! With your lives... Don't flex someone else's achievements. So many of you Internet kids quote the feats of others as if they were your own. And just to clarify for anyone who didn't understand that last statement goes out to people who bully others," the 23-year-old Australian star tweeted. "Fan wars back and forth and all that s**t is all bulls**t. Someone who's music you love doing great should never be an excuse to be awful to others. That's my point I suppose. I just find it really disgusting."
Click to continue reading Iggy Azalea Blasts Her Critics and Fans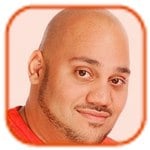 Posted by Andru Edwards Categories: Artist News, Upcoming Releases, Rock,
Morrissey has started using Twitter.
The "First Of The Gang To Die" singer joined the social media site in June 2009 but only posted his first message last night, writing, "Hello. Testing, 1, 2, 3. Planet Earth, are you there? One can only hope... [sic]."
The post has already been re-tweeted more than 14,000 times and he followed the tweet by, "Follow, follow, follow. Twitter is the perfect metaphor for...something. Dunno what [sic]."
The 54-year-old star has revealed the title track from his new album, World Peace Is None of Your Business, along with the artwork for the record.
Click to continue reading Morrissey Posts His First Tweets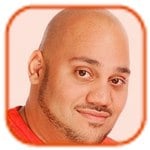 Posted by Andru Edwards Categories: Concerts / Tours, Pop, New Releases,
Lady Gaga kicked off her ArtRave: ARTPOP Ball Tour in Florida on Sunday night.
The "Applause" hitmaker ditched her usual grunge style and took to the stage in a cute polkadot latex leotard and fishnet tights at the BB&T Center in Fort Lauderdale before going through a number of costume changes. She later opted for a shoulder-length platinum blonde wig and futuristic white gown, a jeweled leotard with a blue orb in the center of her chest, and also dressed up as a giant squid in another polkadot number.
The 27-year-old star, who is touring to support her ARTPOP album, took to Twitter ahead of her first show and posted, "I can't believe the show is tonight, been dreaming about it since I wrote the first song for the album. I love you monsters. LETS PARTY [sic]."
Gaga performed hits such as "Just Dance," "Bad Romance," "G.U.Y," "Swine," and "Applause," along with her new song "Donatella," which she sang for the first time in honour of her fashion designer friend, Donatella Versace, and another new track, Partynauseous.
Click to continue reading Lady Gaga Kicks Off ArtRave Tour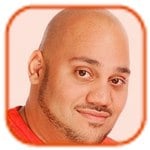 Posted by Andru Edwards Categories: Artist News, Gossip, Upcoming Releases, Hip-Hop & Rap,
P. Diddy wants to be known as Puff Daddy again.
The rap mogul - real name Sean Combs - announced in 2001 that he had changed his stage name to P. Diddy, but started using the moniker he was best known by in the late '90s again this week, as he took to Twitter to share a teaser for his upcoming video "Big Homie," in which he introduces himself as Puff Daddy.
The 44-year-old star, who is gearing up to release his first album in four years, titled MMM, this year, hit back at fans for criticizing him for making another name change and insisted he's simply going back to the name he has "always used." Addressing the issue on Monday, the record producer tweeted, "For the record, I did not change my name. I always have been and always will be PUFF DADDY! 😊 Be cool Man lol #MMM #BigHomie RT!!!! [sic]." He later asked, "#DIDDYORDADDY ???"
The rapper, who is also sometimes referred to by friends as Puff or Puffy, decided to change his name 13 years ago after he was acquitted on gun-possession and bribery charges in New York City.
Click to continue reading P. Diddy Returns to Being Puff Daddy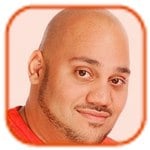 Posted by Andru Edwards Categories: Artist News, Gossip, Upcoming Releases, Pop, R&B / Soul,
Bobbi Kristina Brown has hinted she is planning a music career.
The 21-year-old daughter of late singer Whitney Houston claims to have inherited her mother's voice and teased fans she is preparing to put it to use. "Think about it.. She had 1babygirl, lungs and a GORGEOUS unforgettable voice .. Who do you think ONLY has HER vocal chords.. ? [sic]," she wrote on Twitter.
Bobbi - who's father is "My Prerogative" singer Bobby Brown - retweeted fans who gave her praise, and warned those who questioned whether she would be able to live up to her mother's high standards that she fully intends to. When user TayAmazin wrote, "@REALbkBrown lol girl. NOBODY has her vocals... But I wish you well! I'm excited to hear [sic]," Bobbi replied, "You underestimate what she MADE [sic]."
The young star is also rumored to be getting help with her career from Mariah Carey and former American Idol judge Randy Jackson.
Click to continue reading Bobbi Kristina Brown Planning Music Career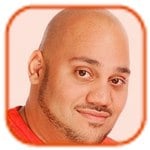 Posted by Andru Edwards Categories: Concerts / Tours, Pop, New Releases,
Lady Gaga has unveiled the stage design for her upcoming artRave: The ARTPOP Ball Tour.
The 27-year-old star posted a photograph on Twitter of the detailed set, featuring transparent runways, which dancers will be able to use to perform beneath the "Applause" singer during the shows. "#LadyGagaTourStage The stage is lucite and you can just dance underneath the runways [sic]," Gaga tweeted. The main stage appears to have a space theme as a huge backdrop features a scene of moon and stars. The photograph also shows two performance areas which Gaga and her dancers can reach from the platforms and a white structure in the centre is similar to her ARTPOP album launch palette.
Click to continue reading Lady Gaga Reveals Tour Stage Design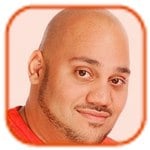 Posted by Andru Edwards Categories: Gossip, Leaks, Rumors, Upcoming Releases, Hip-Hop & Rap,
Chris Brown has accused his former manager of leaking his new album.
The R&B star, whose record X is set to be released May 5, warned his fans on Twitter that there are "snakes in the grass" and claimed his former boss, Tina Davis, was trying to "sabotage" the release, the follow-up to 2012's Fortune. "My old manager is leaking my NEW album and refuses to give me my back up hard drive to sabotage my album. That's F'd up G! [sic]," he tweeted. Chris later deleted the tweet but added, "Snakes in the grass ... Just stay positive."
Click to continue reading Chris Brown Accuses Former Boss of Leaking Album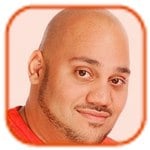 Posted by Andru Edwards Categories: Concerts / Tours, Performances, Pop,
Miley Cyrus kissed Katy Perry at her concert on Saturday night.
The "Adore You" hitmaker took a moment to lock lips with the brunette beauty while performing at the Staples Center in Los Angeles, as part of her Bangerz World Tour, after spotting the 29-year-old star singing along in the front row. But "I Kissed a Girl" singer Katy, who is dating John Mayer, pulled away when Miley, 21, tried to stick her tongue in her mouth, according to gossip website TMZ.com. The "Dark Horse" singer shared an aftermath photograph, which features the "Wrecking Ball" singer with her mouth hanging open in shock and Katy covering her mouth with her hand, on Twitter with the caption, "And after! I adore you @Miley Cyrus."
(FYI - You can also follow Albumista on Twitter.)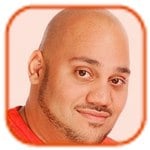 Posted by Andru Edwards Categories: Concerts / Tours, Gossip, Rumors, Pop,
Miley Cyrus has hit back at critics who have called for her Bangerz Tour to be canceled.
The 21-year-old singer kicked off her raunchy world tour in Vancouver, Canada, last week and has come under fire for antics such as simulating a sex act on a man wearing a Bill Clinton mask, but Miley insists she gave fans a pre-warning her shows would be X-rated.
"You can't say I didn't warn you. Now sit back relax & enjoy the show. #bangerztour [sic]," she wrote on Twitter yesterday. The tweet was accompanied by a picture of Miley on stage in a revealing outfit exposing her butt.
The "Wrecking Ball" hitmaker then blasted her critics by telling them to "save" their outrage. "Save your complaints for the McDonalds drive thru when they forget the 'fries with that' [sic]," she quipped.
Click to continue reading Miley Cyrus Blasts Tour Critics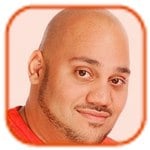 Posted by Andru Edwards Categories: Collaborations, Upcoming Releases, Hip-Hop & Rap, Pop, R&B / Soul,
Ariana Grande has recorded a track with Chris Brown.
The "Baby I" singer has been in the studio with the controversial star - who is currently in rehab for anger management - and they announced their collaboration by sharing some of its lyrics on Twitter. "I dug a single seed into the ground, I hope it grows," Chris tweeted. Ariana responded, "In a year or two if you're around, you'll see a rose."
Click to continue reading Ariana Grande Records with Chris Brown
© Gear Live Media, LLC. 2007 – User-posted content, unless source is quoted, is licensed under a Creative Commons Public Domain License. Gear Live graphics, logos, designs, page headers, button icons, videos, articles, blogs, forums, scripts and other service names are the trademarks of Gear Live Inc.