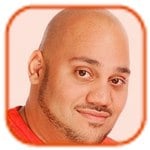 Posted by Andru Edwards Categories: Artist News, Gossip, Upcoming Releases, Rock,
Jack White admits he "almost never" speaks to his former bandmate Meg White.
The ex-White Stripes singer, whose band called it a day in 2011, has since forged his own successful solo career and claims hardly anybody he knows speaks to drummer Meg since the band split.
"I don't think anyone talks to Meg. She's always been a hermit. When we lived in Detroit, I'd have to drive over to her house if I wanted to talk to her, so now it's almost never," he told Rolling Stone.
Talking about how Meg's personality came to affect the pair's relationship, Jack explained, "She's one of those people who won't high five me when I get the touchdown. She viewed me that way of, 'Oh, big deal, you did it, so what?' Almost every single moment of the White Stripes was like that. We'd be working in the studio and something amazing would happen, I'm like, 'Damn, we just broke into a new world right there!' And Meg's sitting in silence. I remember hearing Ringo Starr say, 'I always felt sorry for Elvis, because in The Beatles we had each other to talk about what it felt like. Elvis was by himself.' I was like, '####, try being in a two-piece where the other person doesn't talk!'"
Click to continue reading Jack White: I Almost Never Speak to Meg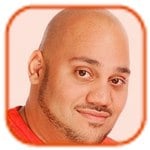 Posted by Andru Edwards Categories: Artist News, Collaborations, Rock,
Jack White says Meg White was "uninterested" throughout The White Stripes career.
The "Hotel Yorba" duo found fame in 2001 - a year after divorcing as a couple - becoming one of the biggest rock bands of the last decade, before splitting in 2011, but Jack claims drummer Meg never showed the same level of enthusiasm as himself about the band.
"In The White Stripes it was impossible to share the good moments with Meg because she was very uninterested. If something nice happened, it wasn't like we would hug or have a drink. That wasn't what went on. We would record a White Stripes song in the studio and it would be me, Meg and an engineer. So we would finish a mix of a song and I'd say, 'Wow! That's pretty good!' I'd look around and Meg would just be sitting there, and the engineer would just be sitting there. So it'd be sorta like, 'OK... Let's just move on to the next one.' It was just me by myself. But it was the best thing for me. It taught me a lot about trusting my gut."
Click to continue reading Meg White Uninterested in The White Stripes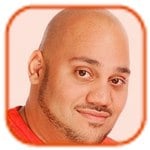 Posted by Andru Edwards Categories: Artist News, Concerts / Tours, Rock, New Releases,
Jack White already has enough material for a follow-up to Blunderbuss. The former White Stripes man still has 12 as-yet-unfinished songs that didn't make it on to his debut solo offering and is already considering its follow up.
"We had enough for an album at one point, but I just kept going. I've got another 12 songs that I haven't finished yet," he said.
Jack is planning to play tracks from across his career and various bands when he performs live, but they may not be in the form fans expect: "There's songs that White Stripes never really played live, or Raconteurs never really got that into, or songs that I brought to the table in a band - songs like 'I Cut Like a Buffalo' - and now I can elaborate on them."
Additionally, Jack revealed he refuses to draw up a set list before shows and his backing musicians include one all-male and one all-female band because he doesn't want to "bore people."
Click to continue reading Jack White Already Has Enough Songs for a New Album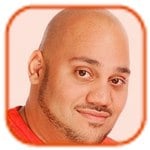 Posted by Andru Edwards Categories: Artist News, Collaborations, Rock,
Jack White and Meg White haven't spoken much since The White Stripes split up. The duo called time on the band in February 2011 and the guitarist has since recorded a solo album Blunderbuss, while drummer Meg has stepped out of the spotlight to live a more sedate life in Detroit with her husband Jackson and their five dogs.
Jack hasn't had much of an opportunity to talk to Meg since the band dissolved, but he is happy the pair decided to call time on The White Stripes when they did:
"I don't get to talk to her often. Meg doesn't answer the phone! But I'm assuming she's fine. It's very sad (the split). It's like hopping on a train and waving goodbye to your kids. That was not an easy decision to make but it just had to be that way. Meg and I both knew that when the time came, we wouldn't push that band if it wasn't something we wanted to do. I think Meg was also wary of making records we weren't proud of. A lot of bands break up for band reasons so it was nice just to say, OK, that's it.'"
Click to continue reading Jack White Doesn't Talk to Meg Much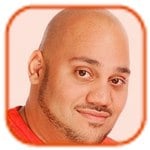 Posted by Andru Edwards Categories: Artist News, Collaborations, Alternative, Rock, New Releases,
Jack White improvised one of the songs on his new record on the spot.
The singer is about to release his first solo album, Blunderbuss, and was keen to challenge himself, so invited some musicians over and composed one of the tracks spontaneously.
"I had six sessions musicians invited to come in in the morning, and I had no song, I had no idea, nothing. And I went in the room and I pretended like I had a song. I sat down at the piano and played a C chord and then an F and thought, 'I gotta write something. Right now, right now!' These aren't friends of mine, they're studio session musicians waiting for me to tell them what to play. That forced me to do something I would never have done!" he told NPR.
Jack - who previously fronted The White Stripes - recorded the album with a number of different musicians, both session players and friends, including an all female band and an all male band, and was interested by how the dynamic of the recordings changed depending on the sex of the players.
Click to continue reading Jack White Improvised Entire Track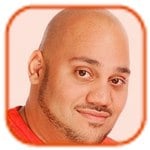 Posted by Andru Edwards Categories: Hip-Hop & Rap, Pop, R&B / Soul, Rock,
Adele's "Rolling in the Deep" was influenced by rapper ODB and The White Stripes.
The lead single from Adele's second album, 21 has been a huge international hit, but despite having a classic soul sound, the inspiration behind is much more contemporary and surprising.
"When we were doing 'Rolling In The Deep' we wanted the impact and feeling of the track to have a little bit of 'Seven Nation Army' by The White Stripes. But for the bridges, we were trying to make the piano sound like 'Brooklyn Zoo' by Ol' Dirty B*****d. And when it came to the whole feeling of her vocal relationship to the track, we thought most like Cee Lo Green and Nina Simone," producer Paul Epworth told Uaudio.com
Adele's 21 is was inspired by a particularly painful love split, but she has promised she is now "done being a bitter witch," and vowed to "never write a break-up record again." Adele, now 23, also said people assume she is "miserable" because of melancholy songs like "Someone Like You," but they end up "surprised" when they meet her and find she is actually cheerful and upbeat.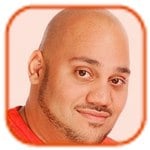 Posted by Andru Edwards Categories: Artist News, Gossip, Reunions, Rumors, Folk, Rock,
Jack White says the only way he would reform The White Stripes is if he were bankrupt. The musician officially ended his group with drummer Meg White official last February, and although there has been a spate of reunions and reformations by other bands in recent history, he would only revisit his former project if he was forced to.
"Absolutely no chance. I couldn't see any reason to ever do that. I'm not the kind of person that would retire from baseball and come out of retirement the next year. I mean, if we went to all the trouble of telling people we're done, we meant it, you know? If we were forced to change our mind about it, I can only imagine the reason being if we went bankrupt or something or needed the cash, which would be a really sad thing. I would probably be issuing an apology with the announcement of the show dates."
Click to continue reading The White Stripes Would Only Return if They Were Bankrupt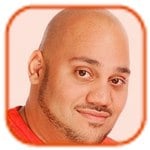 Posted by Andru Edwards Categories: Artist News, Gossip, Alternative, Rock,
Embrace yourself for the following, strange revelation: Jack White likes to pretend he's Lady Gaga.
The singer, guitarist and drummer - who is most famous for his band The White Stripes - tried to think like the flamboyant "Telephone" singer when writing a track for his new album with The Dead Weather, Sea of Cowards.
"I was thinking of the type of song a contemporary musician would write, so I started thinking about Lady Gaga. I started thinking of how she would write the music to this song and got quite into being Lady Gaga in an odd way."
Despite Jack's foray into Lady Gaga musical territory, the rocker insists the group's second album builds on the sound established on their debut, Horehound, which was released last year and was recorded quickly in order to capture the band's energy. Jack - who is joined in the group by Alison Mosshart, Dean Fertita and Jack Lawrence - added, "Musically it's a more powerful, more intense, deeper, bluesier, and heavier at all points. It's such a fast progression from first to second album, and a totally different sound."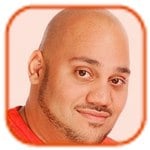 Posted by Andru Edwards Categories: Artist News, Rock,
Jimi Hendrix's "Voodoo Child (Slight Return)" has been voted as having the best guitar riff of all time.
The 1970 track beat Guns N' Roses classic "Sweet Child O'Mine" - which topped the poll five years ago - to the top spot in the poll by website MusicRadar.com, with "Whole Lotta Love" by Led Zeppelin coming third.
Just two songs from the past decade made the list; Muse's 2001 hit "Plug In Baby" came in at #11 while The White Stripes' "Seven Nation Army," which was released in 2003, landed at #15.
Click to continue reading Jimi Hendrix: The Guitar Riff Champ
Read More

| MusicRadar.com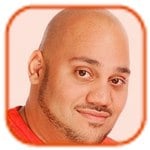 Posted by Andru Edwards Categories: Artist News, Rumors, Upcoming Releases, Soundtracks,
Duffy may be the voice behind the next James Bond theme. Work has already started on the follow-up to Quantum of Solace, starring Daniel Craig as the British spy, and one of the film's producers wants the Welsh Duffy to record the title song.
Producer Michael G. Wilson told Britain's The Sun newspaper: "I would love to get Duffy to sing the next tune. I think she is wonderful. Amy Winehouse would be good too.
"We have started work on the new film, which I can't say anything about. Daniel Craig is very keen to get going."
Back to Black singer Amy Winehouse was due to submit a track for Quantum of Solace with producer Mark Ronson, but sessions were stopped as she reportedly "wasn't ready" to record. Another Way To Die, performed by Jack White of The White Stripes and soul singer Alicia Keys, was later chosen as the theme song.
Duffy, whose song Mercy picked up the PRS Most Performed Work prize at the Ivor Novello Awards - has revealed she is to make her film debut, although admits she isn't too enthusiastic about it. She reportedly said: "I'm making a movie. It'll probably be rubbish." If Duffy does sing the theme for the next James Bond film she will be the third Welsh artist to contribute to the spy series, after Tom Jones and Dame Shirley Bassey.
© Gear Live Media, LLC. 2007 – User-posted content, unless source is quoted, is licensed under a Creative Commons Public Domain License. Gear Live graphics, logos, designs, page headers, button icons, videos, articles, blogs, forums, scripts and other service names are the trademarks of Gear Live Inc.